Easy Vegan Lemon and Poppy Seed Muffins
This post contains links to affiliate websites, such as Amazon, and we receive an affiliate commission for any purchases made by you using these links. We appreciate your support!
My vegan lemon muffins are the perfect treat for any citrus lover. Made with simple, wholesome ingredients, they are both flavorful and nutritious. The combination of tart lemon zest and juice adds a refreshing twist to the classic muffin. Whether you're following a vegan diet or simply love indulging in delicious baked goods, you won't be able to resist these mouthwatering lemon muffins. Enjoy them for breakfast, as a snack, or even as a dessert. Follow this easy recipe and satisfy your cravings today!
Sometimes breakfast is hard to navigate. I like to stay in bed as late as I can before grabbing something really quick to eat. On the weekend, I'm happy to prepare a long, leisurely brunch, but during the week, my favourite thing to do is prep my breakfast the night before. And yes, I know, a muffin isn't the healthiest of breakfasts…but it IS vegan and yummy!
If my vegan lemon breakfast muffin recipe isn't your thing (and of course, there's always lunch, brunch and lupper, as Homer Simpson would say), you might prefer my healthy breakfast muffins, classic fluffy vegan blueberry muffins, my unusual beetroot muffins or perhaps my Banana Peanut Butter Pancakes are more up your street, or maybe my 3 ingredient protein balls! But these are a perfect sweet breakfast to take into work colleagues or a friend who needs cheering up!
Why You'll Love my Easy Vegan Lemon Muffins
Make ahead mixture, simply bake the next day
Store cupboard ingredients
Quick to prep
Filling and full of flavour
Freezable and perfect for lunches
Easy vegan lemon muffins made with oil, not butter
The mainstay of the on-the-go breakfast eater, these easy vegan lemon poppy seed muffins are much lighter and fluffier than the dense, dried out ones you pick up, bleary-eyed, on your morning petrol run. With a zesty lemon flavour, these muffins will become a family favourite in no time! They also take no time at all to whip up.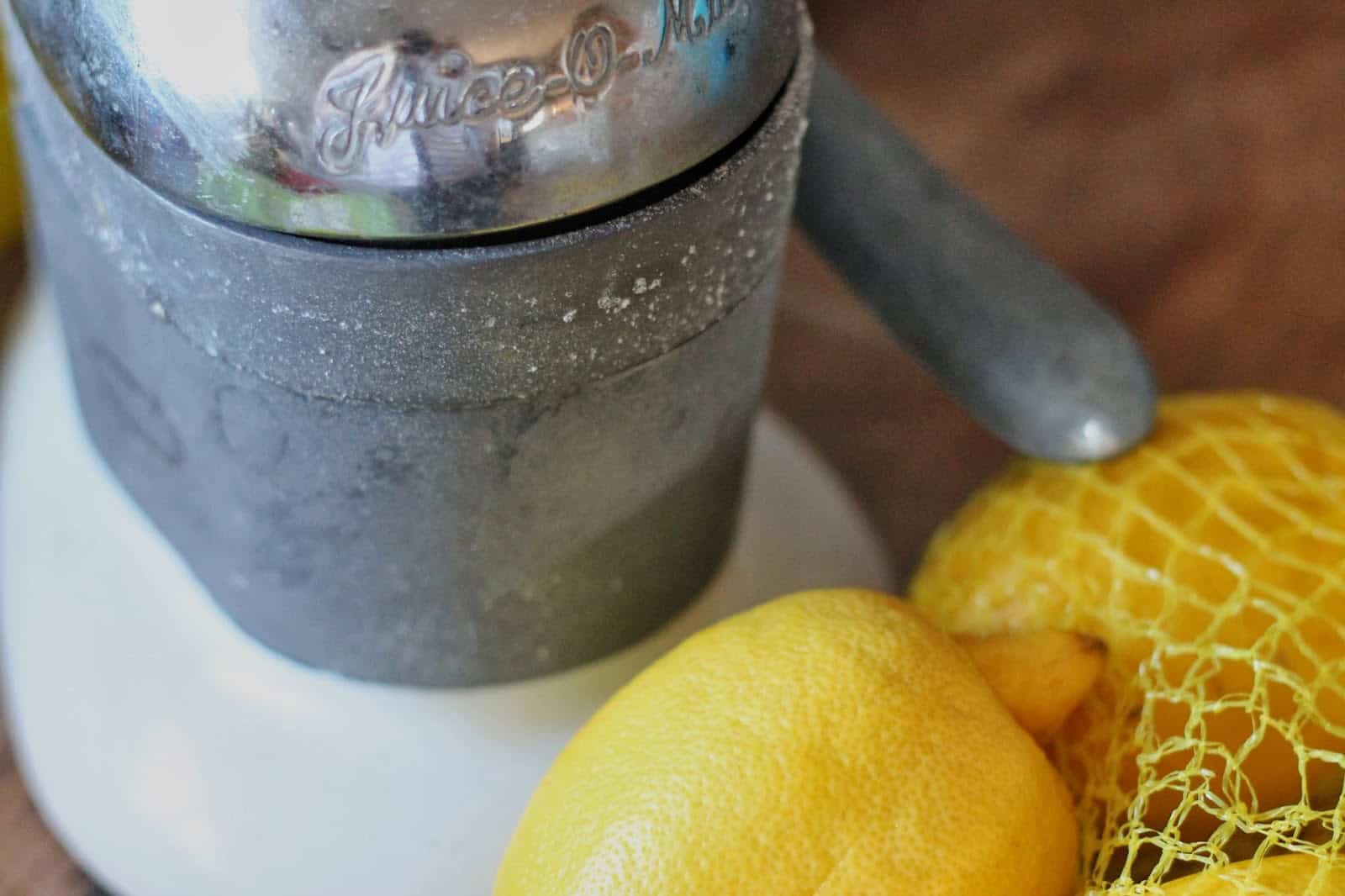 However, if you find that time is not on your side in the mornings, or you just prefer to spend every precious minute dozing before the alarm goes off, you can make these the night before.
Ingredients and substitutions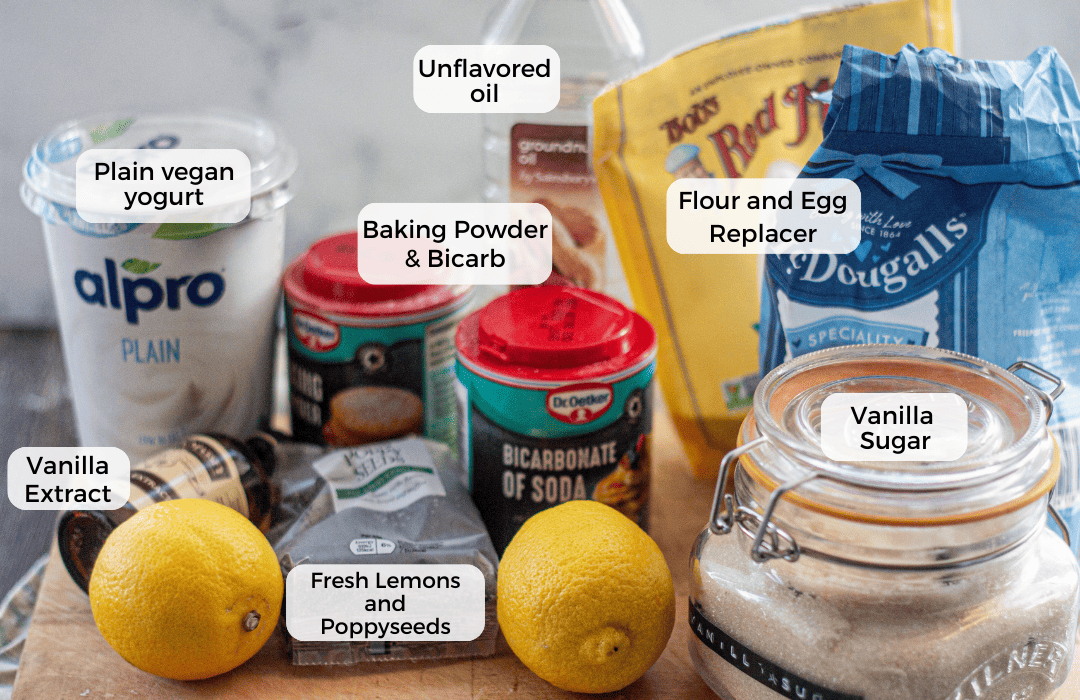 Plain Flour or all-purpose flour. Feel free to use your own gf flour blend too, if you are gluten intolerant.
Sugar. I use white sugar, but you can use brown sugar, or coconut sugar if you prefer.
Poppy seeds. Of course, you can't make Lemon Poppy seed muffins without poppy seeds! These add a delightful crunch. You could use chia seeds if you prefer or just omit.
Yogurt. I use Alpro natural or vanilla yogurt in baking. You could also make your own vegan buttermilk if you prefer, souring 240ml of plant-based milk (you could use oat milk, coconut milk, rice milk or soy milk) with a teaspoon of apple cider vinegar and leaving to stand for about 10 minutes.
Egg Replacer. I like to use Orgran, but you could make flax eggs instead.
Vanilla extract.
Vegetable oil. You could use melted coconut oil if you prefer.
Fresh lemon juice. The star of the muffins, lemons. Not only are this full of delicious lemon juice, they also use lemon zest for that strong citrus flavor. Don't be tempted to use lemon extract. It is cheaper to buy regular lemons and use those.
Try adding 1 cup of blueberries to make vegan lemon blueberry muffins instead (but omit the poppy seeds).
This is ONLY a list of ingredients for the recipe; please see recipe card below for complete printable recipe.
Step-By-Step Instructions
Mix the dry ingredients in a large bowl.
Blend the wet ingredients in a jug, and then add to the dry.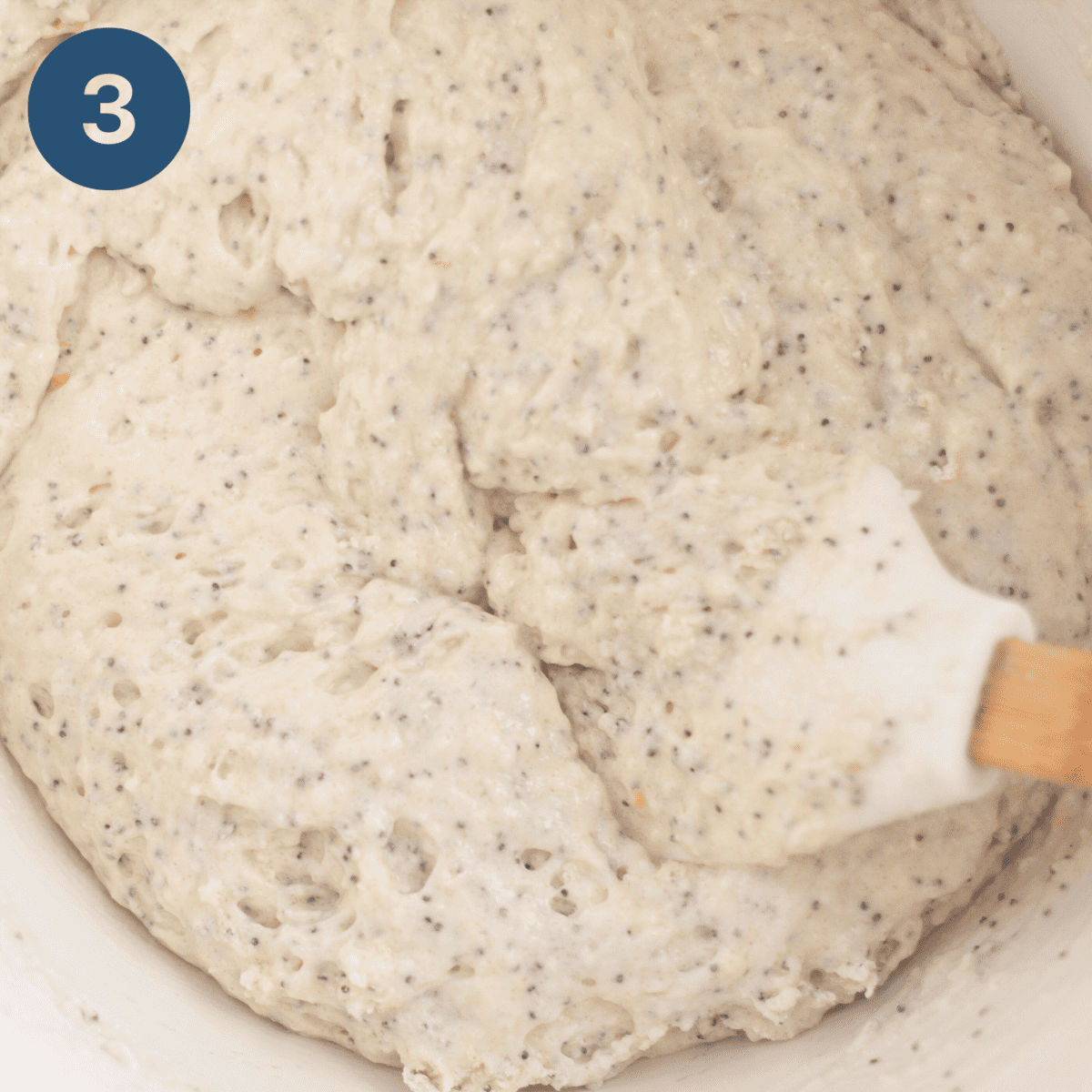 Mix gently until just combined.
Using a muffin or ice cream scoop, divide the mixture between 12 muffin cases and bake for 18-20 mins.
Leave to cool on a cooling rack before enjoying!
The finished muffins!
How to Make Gluten Free Vegan Lemon Muffins
Note: If you want to make the muffins gluten free, simply swap out the flour for your favourite gluten-free flour mix instead!
Line a 12 hole muffin pan with muffin liners.
Pour all the wet ingredients into a blender plus the sugar, egg replacer and 4 tablespoons of water, and whizz together until smooth.
In a medium bowl, sift together the flour, baking powder and bicarbonate of soda.
Fold in the poppy seeds and lemon zest.
Pour the wet ingredients into the dry ingredients and stir until just mixed.
Using an ice cream scoop or a spoon, fill your muffin cases about 3/4 full.
Bake for about 18-20 minutes or until lightly golden and the muffins spring back to the touch.
Your moist vegan lemon poppy seed muffins need to cool on a cooling rack for about 10 minutes. I know you will have a hard time waiting, but it'll be worth it!
I love all things lemon, and whilst I don't ice these muffins, you could make a simple lemon icing, similar to the one I use on my chewy lemon cookies, here.
Storage
Once baked, cool and store your vegan lemon muffins in an airtight tin. They are best on the first day of baking, will still taste delicious for 2 more days, before they will be past their best!
Can I freeze vegan lemon muffins?
Yes you can! Bake them and once completely cool, pop in an airtight freezer container and freeze for up to 3 months. To defrost, simply remove as many as you need, and leave to thaw at room temperature.
More vegan breakfast inspiration!
Better than Coffee-Shop Lemon Muffins
A quick and easy recipe for vegan lemon muffins, ready in less than 30 minutes!
Equipment
12 hole Muffin Tin

Oven

Mixing Bowl

Wooden Spoon

Whisk

Measuring Jug

Measuring Cups and Spoons
Ingredients
260

g

Plain Flour

150

g

White Sugar

1

tbsp

Baking Powder

1

tsp

Bicarbonate of Soda

½

tsp

Salt

20

g

Poppy Seeds

-

(optional)

240

ml

Yogurt

-

vegan, (any plant based of your choice, plain or vanilla)

3

tsp

Egg Replacer

-

whisked up with 4 tbsp cold water

60

ml

Vegetable Oil

120

ml

Lemon Juice

-

freshly squeezed

1

zest of one Lemon

1

tsp

Vanilla Extract
Instructions
Line a 12 cup muffin tin with muffin wrappers

In a blender, whizz together the oil, yogurt, lemon juice and prepared egg replacer.

In a large bowl, sift the dry ingredients except for the poppy seeds.

Stir in the poppy seeds and lemon zest.

Make a well in the middle and pour in the wet ingredients.

Stir until just combined. The mixture should still have a few little lumps.

Pour into the prepared muffin cases and bake for about 18-20 minutes or until they are risen and just spring back to the touch.
Notes
Make sure to leave muffins 10 minutes before eating, they will be much less crumbly!
You can use self-raising gluten-free flour instead
Please note that where the recipe asks for milk, butter or yogurt, this refers to any plant-based version that you prefer.
Nutrition Facts
Better than Coffee-Shop Lemon Muffins
Amount per Serving
% Daily Value*
* Percent Daily Values are based on a 2000 calorie diet.