Easy Vegan Gingerbread Cake
This post contains links to affiliate websites, such as Amazon, and we receive an affiliate commission for any purchases made by you using these links. We appreciate your support!
Looking for an easy and quick vegan gingerbread cake recipe? You've come to the right place! This delicious dessert is perfect for the holidays or any time you're craving a warm and spicy treat. With simple ingredients and straightforward instructions, you'll have a moist and flavorful gingerbread cake in no time. So grab your apron and get ready to bake up a scrumptious vegan gingerbread cake that everyone will love!
Now, let's have a little clarification first. If you have come here looking for Gingerbread People recipes, this is not the page. There might be a page for that come festive time, and if so, I will link to it here. But before you dash off looking for a spicy gingerbread cookie recipe, bookmark this for later.
I have always loved the Jamaican Ginger Cake that you can buy in the supermarkets, we used to have it warmed, served with custard, when I was little. My grandad used to have his with tinned pineapple too, rather randomly, but I can imagine that it could actually be really good.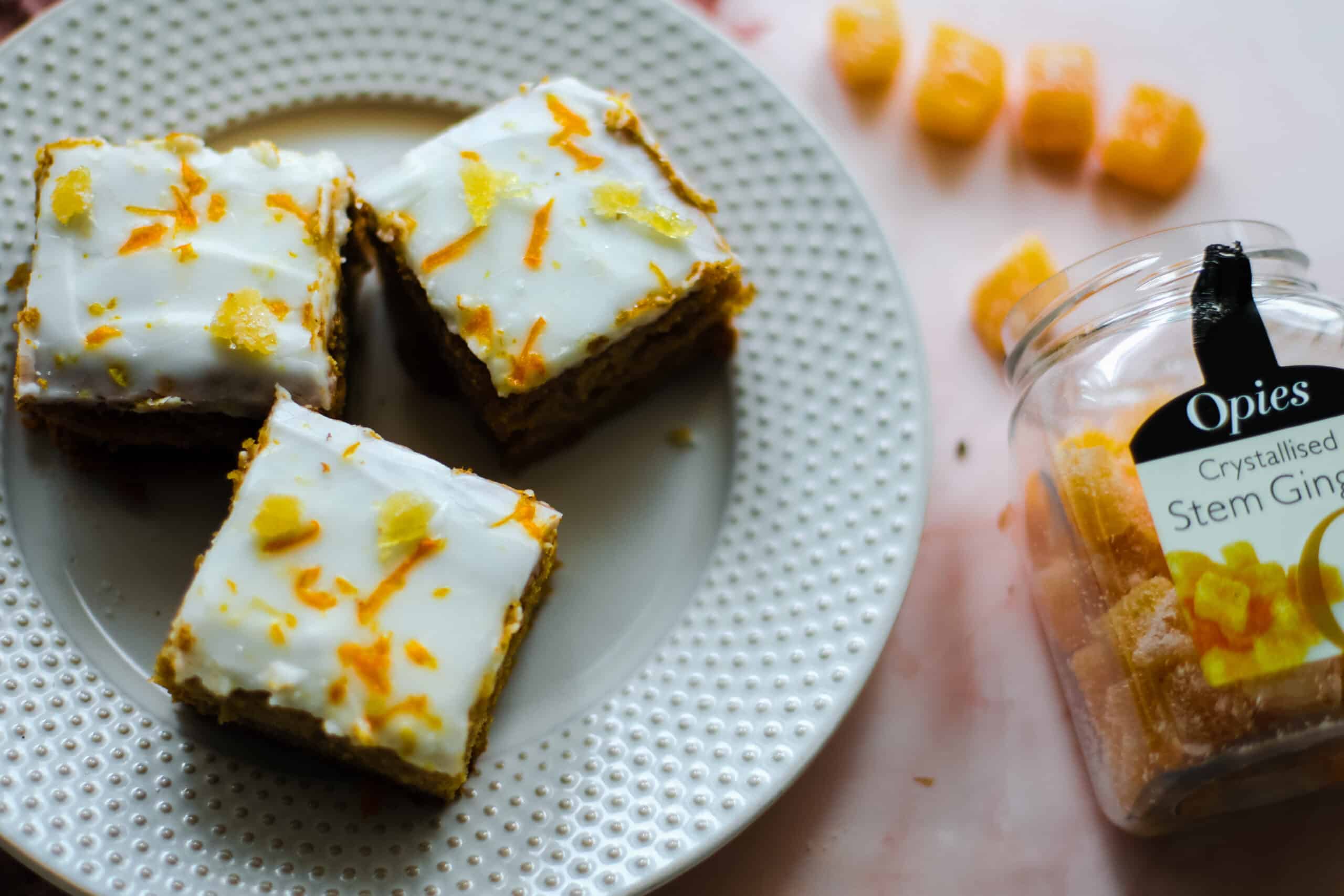 What I don't remember is it being baked at home, although my paternal grandma (who came from Durham), used to make it, along with Parkin, and pease pudding and all those other stodgy, comforting foods from our history.
What is Gingerbread?
So, firstly, gingerbread is not really bread, in much the same way that banana bread isn't bread, or that ginger nuts don't contain nuts. In fact, the word gingerbread is a derivative of the old French word, gingebras, which referred to preserved (stem) ginger.
It has entered into almost classical food status over several centuries, and enters our kitchens, and olfactory senses, sometime around Autumn, before reaching it's yearly peak around Christmas. It then disappears for another year, until the Autumn gingerbread cycle begins once more.
Yes, I have compared the lifecycle of gingerbread to perhaps that of a cicada or some other such natural rarity, so much do I love it. But I am not the only one. Not only are there plenty of British or American recipes gingerbread, we have the French pain d'epices, the German pfefferkuchen, and even the Panamanian yiyinbre. This is without mentioning that virtually every country in Europe also has it's own version (and of course, each of these versions are the best).
In Grasmere, in the Lake District, there is a tiny but constantly busy Gingerbread Shop, selling their own unique gingerbread recipe. I highly recommend popping in if you are in the Lake District, if you don't mind queueing and love gingerbread.
My version comes via a couple of sources, Delia Smith's indispensable Book of Cakes (currently available at £1.00 for a second-hand copy!) and Margaret Costa's equally essential Four Seasons Cookery Books. These are long out of print, but full of reliable, delicious and timeless recipes, some of which seem to be forgotten in favour of more exciting things like macarons or brookies.
What I also love about these old fashioned recipes is that they were made with the busy housewife in mind. They are quick to prepare, usually dumping wet ingredients into dry, mixing well, and then baking. Whilst I am not a lazy cook, I am definitely a busy one, and love a recipe that can be prepared in less than 10 minutes.
Ingredients and substitutions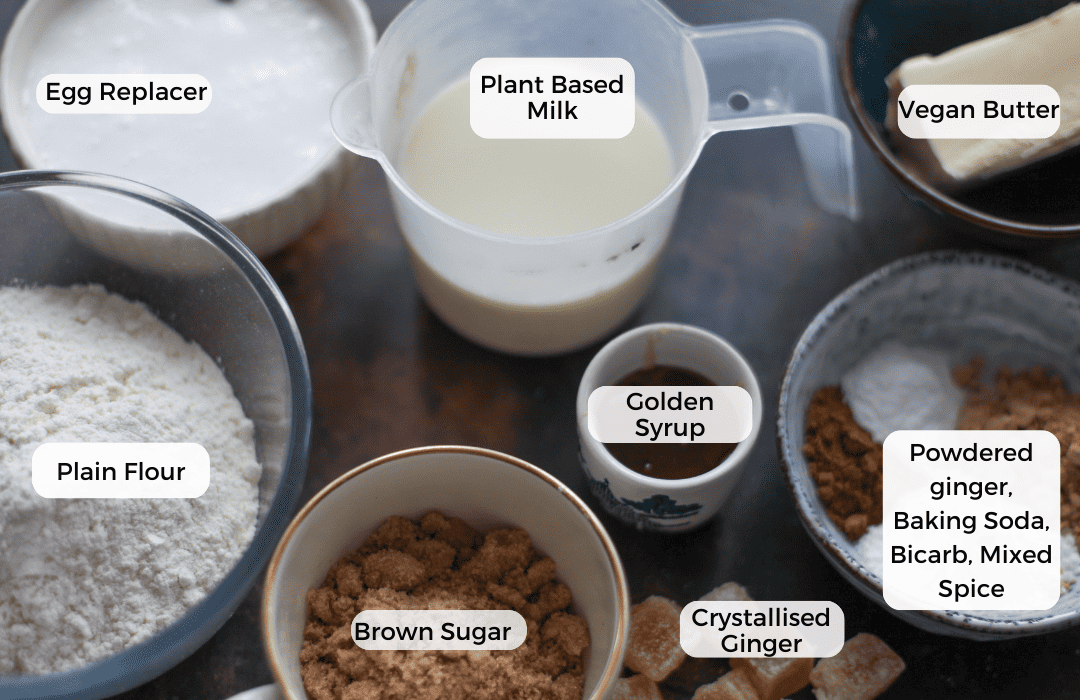 Store Cupboard: plain flour, bicarbonate of soda, baking powder, brown sugar, golden syrup (or molasses or treacle), ground ginger, crystallised ginger, egg replacer. I have sometimes replaced treacle/golden syrup (depending on whether you use Delia or Margaret's recipe) with molasses, as I love the rich flavour.
Chilled items: plant-based milk (I used oat, but use whatever you have) and soft vegan butter.
This is ONLY a list of ingredients for the recipe; please see recipe card below for complete printable recipe.
Method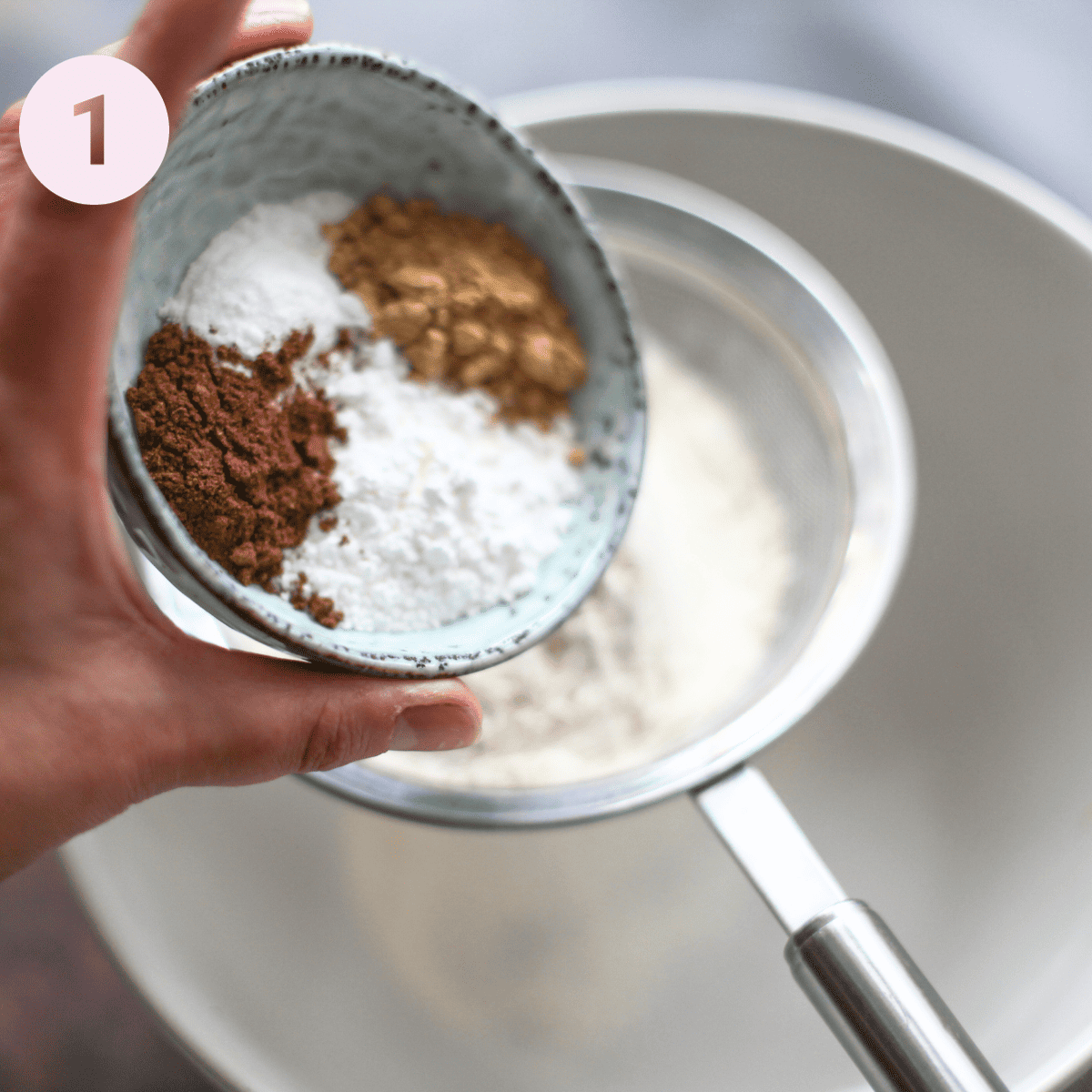 Sift the flour, spices, baking powder and salt into a large mixing bowl.
Preheat your oven to 160c and line a 6″ brownie pan with greaseproof paper.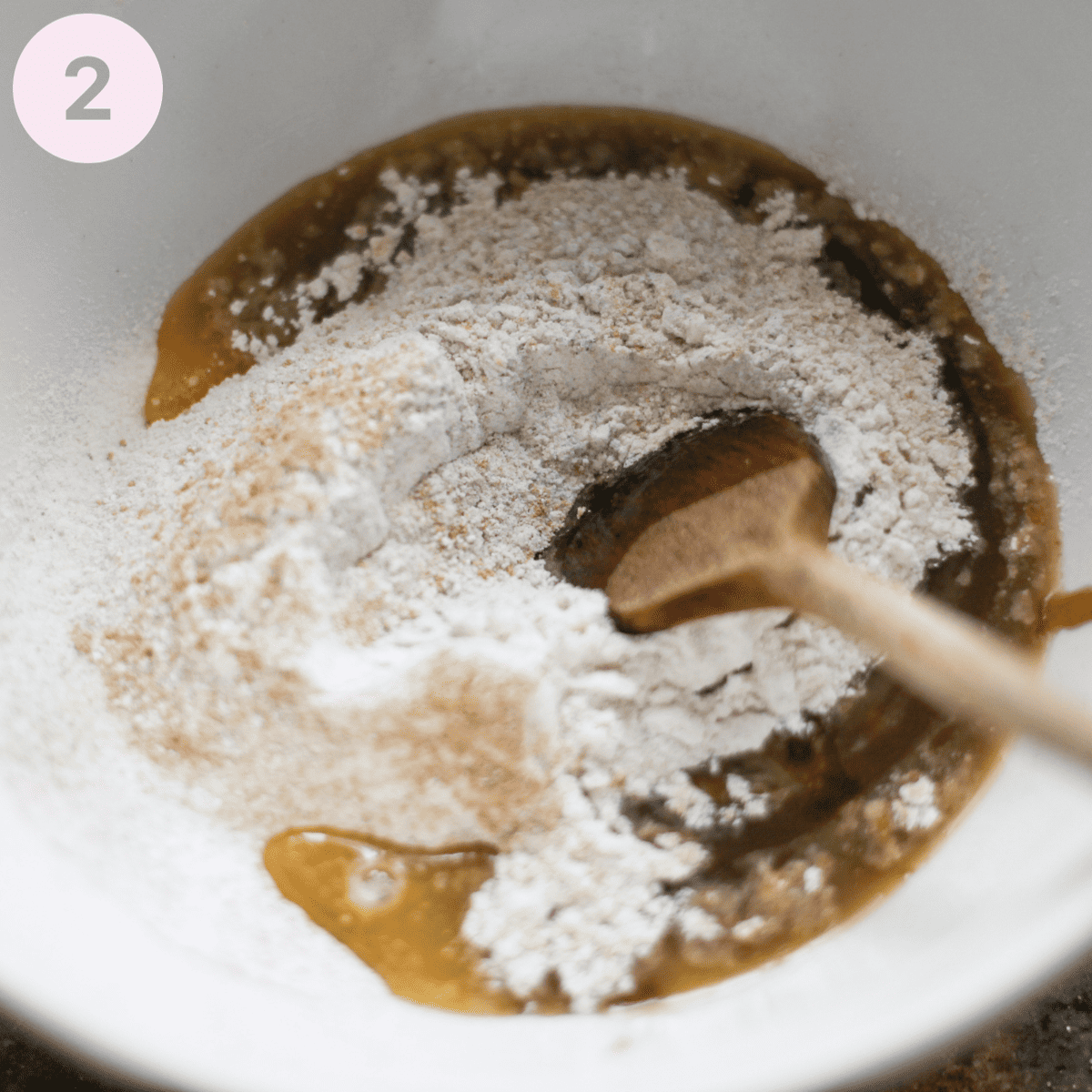 Now melt together the butter, sugar and golden syrup before stirring into the flour.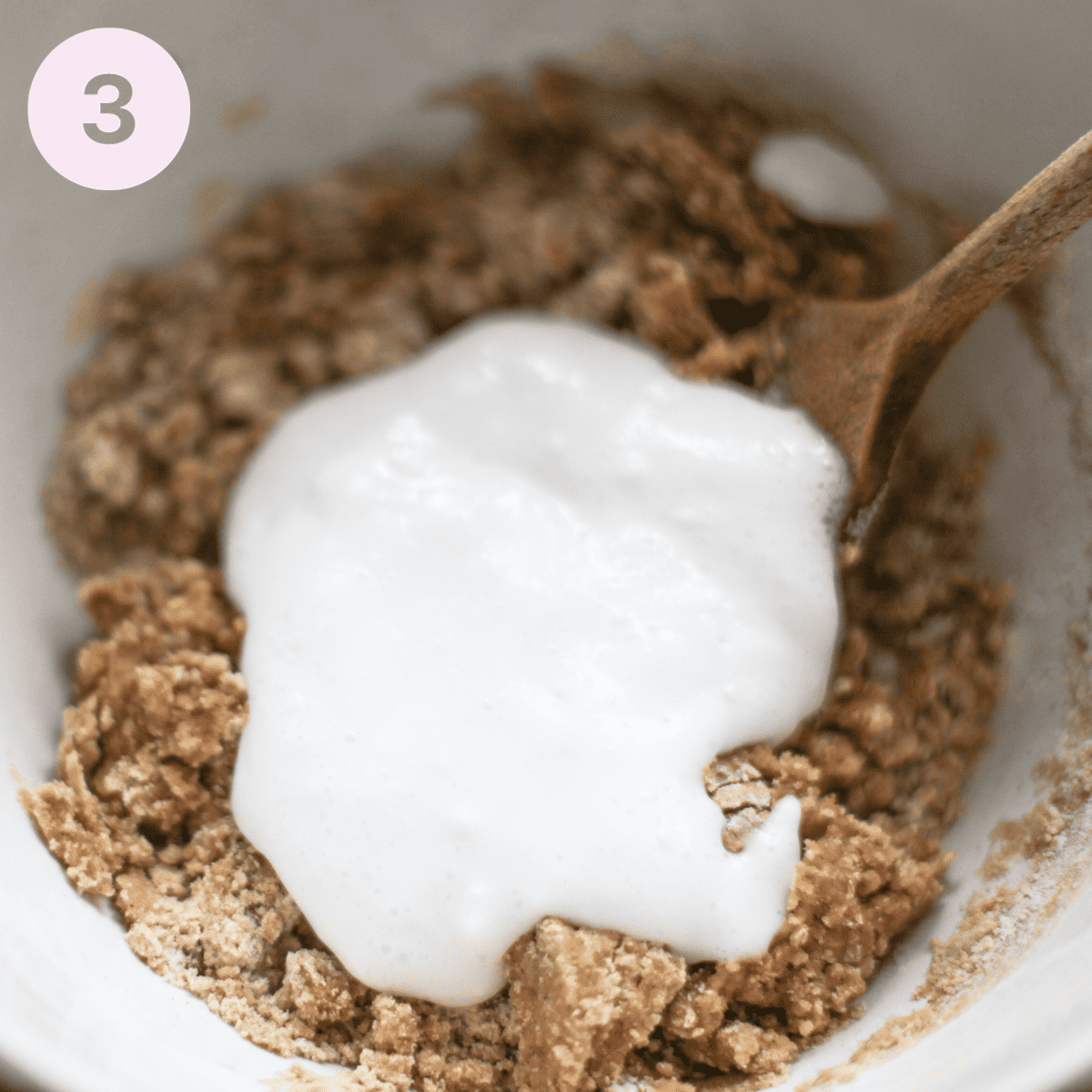 Now add the whisked up egg replacer and fold in.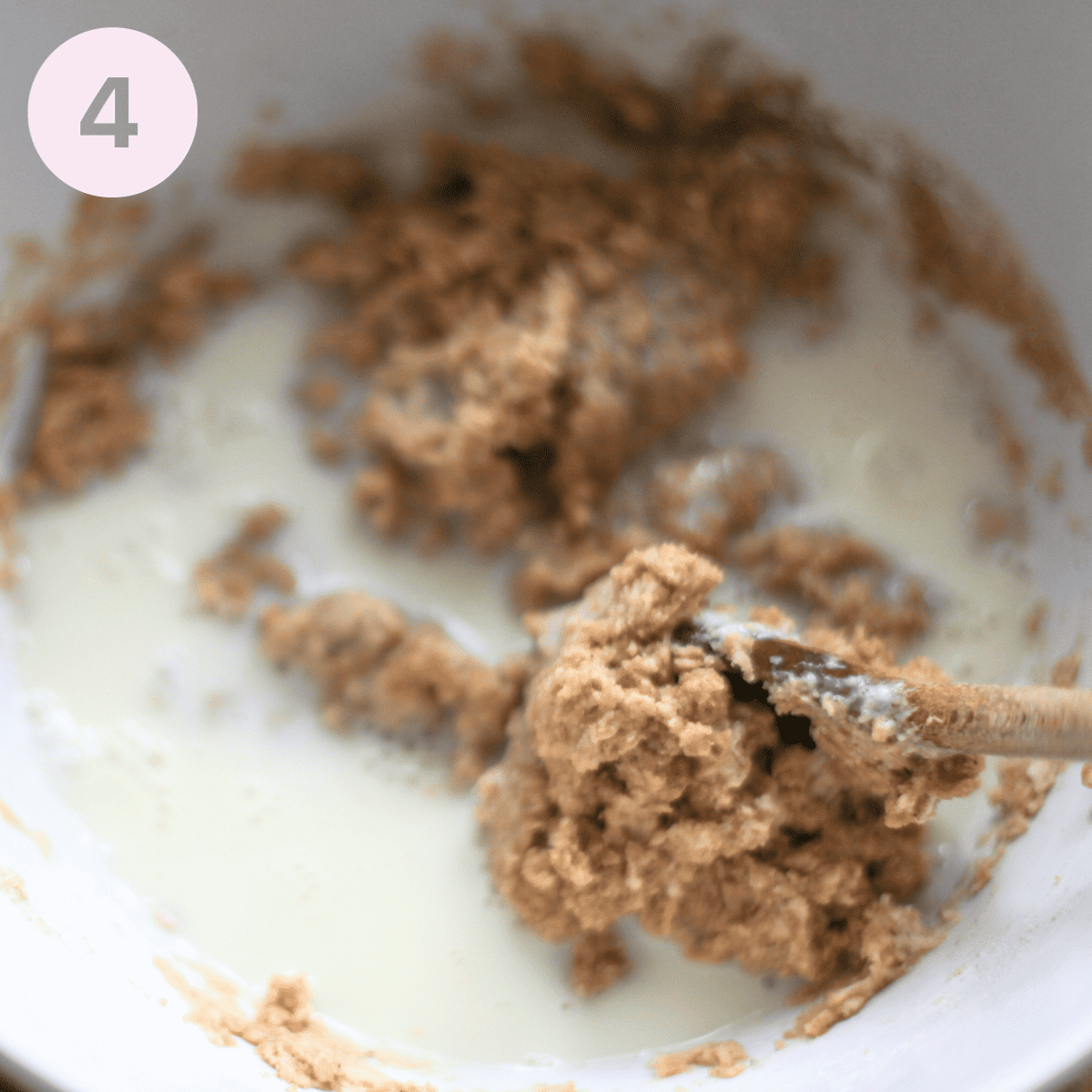 Peel and carefully slice the potatoes using a mandolin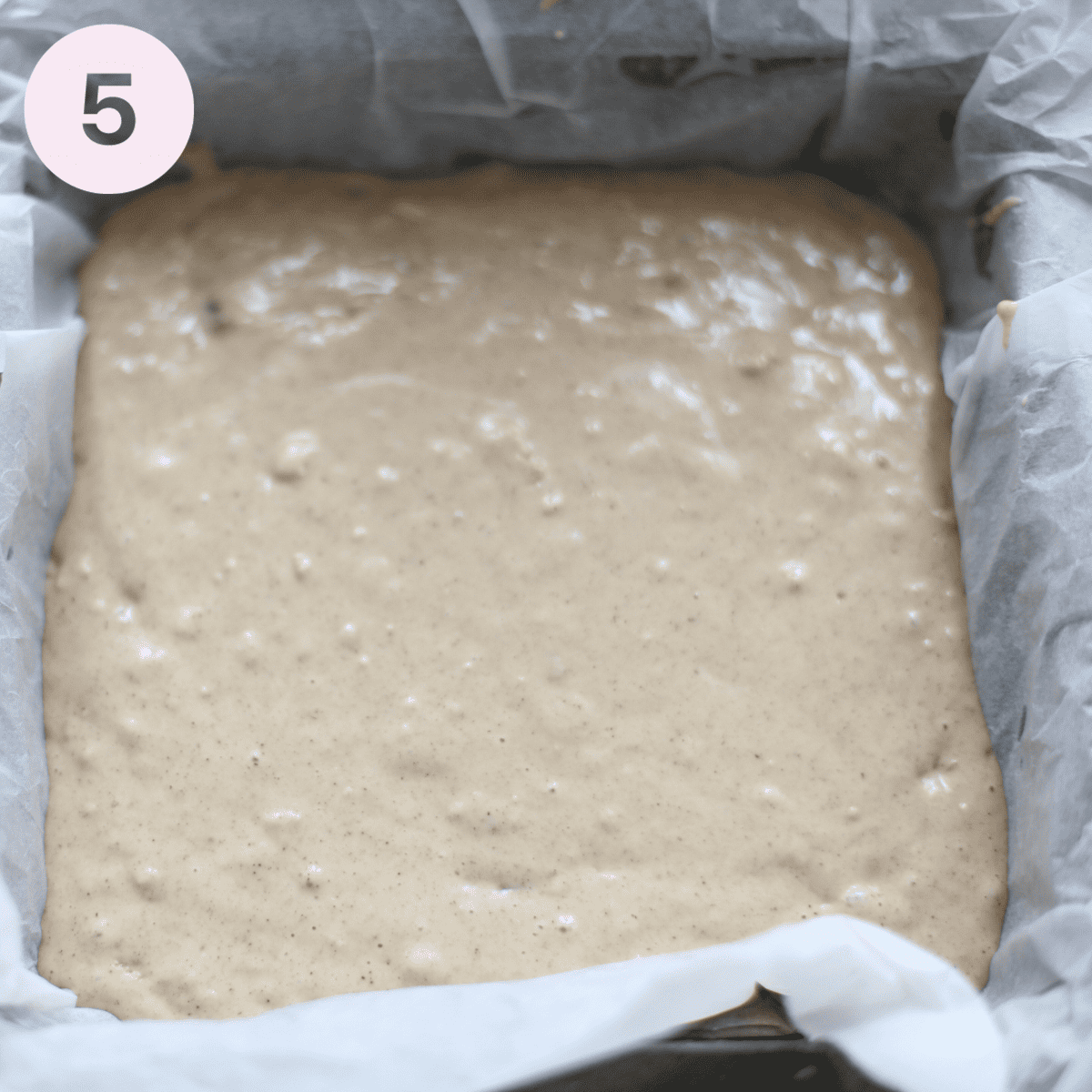 Pour into your prepared baking tin and bake for 35-40m mins or until a skewer comes out clean.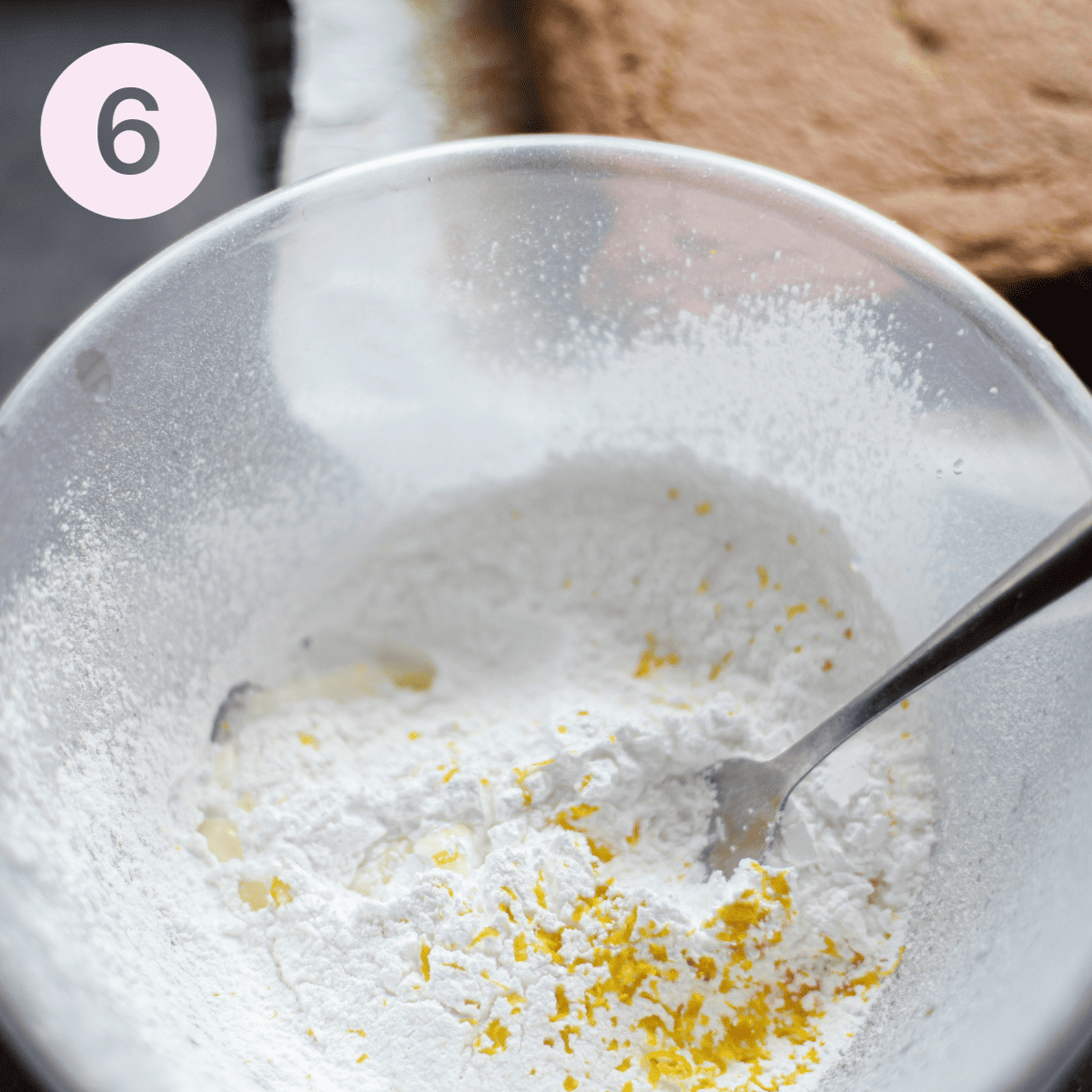 Once the cake has cooled, whisk together icing sugar and lemon juice until you have a thick but pourable icing.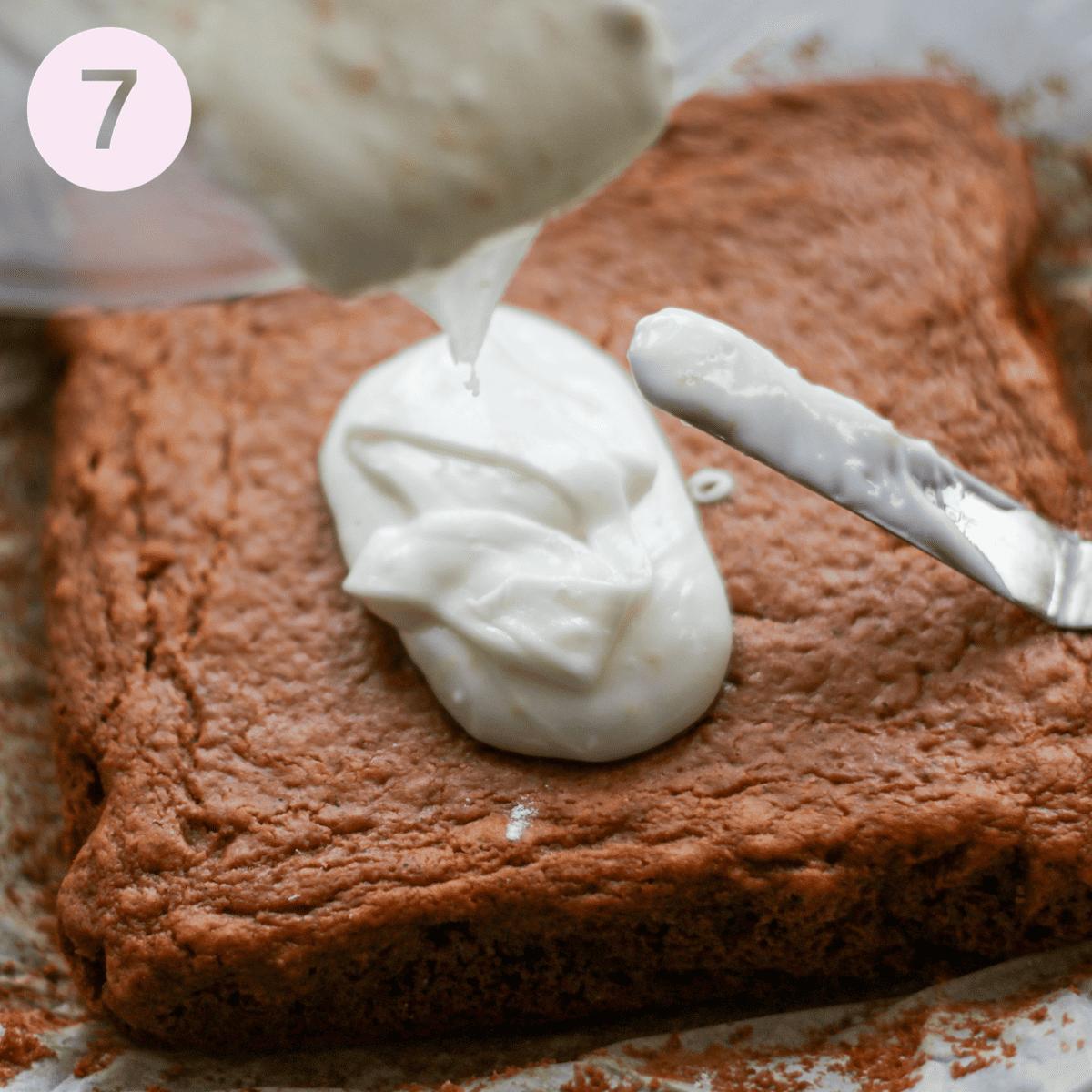 Pour the icing over the cake and spread quickly using a spatula. Water icing sets quite quickly.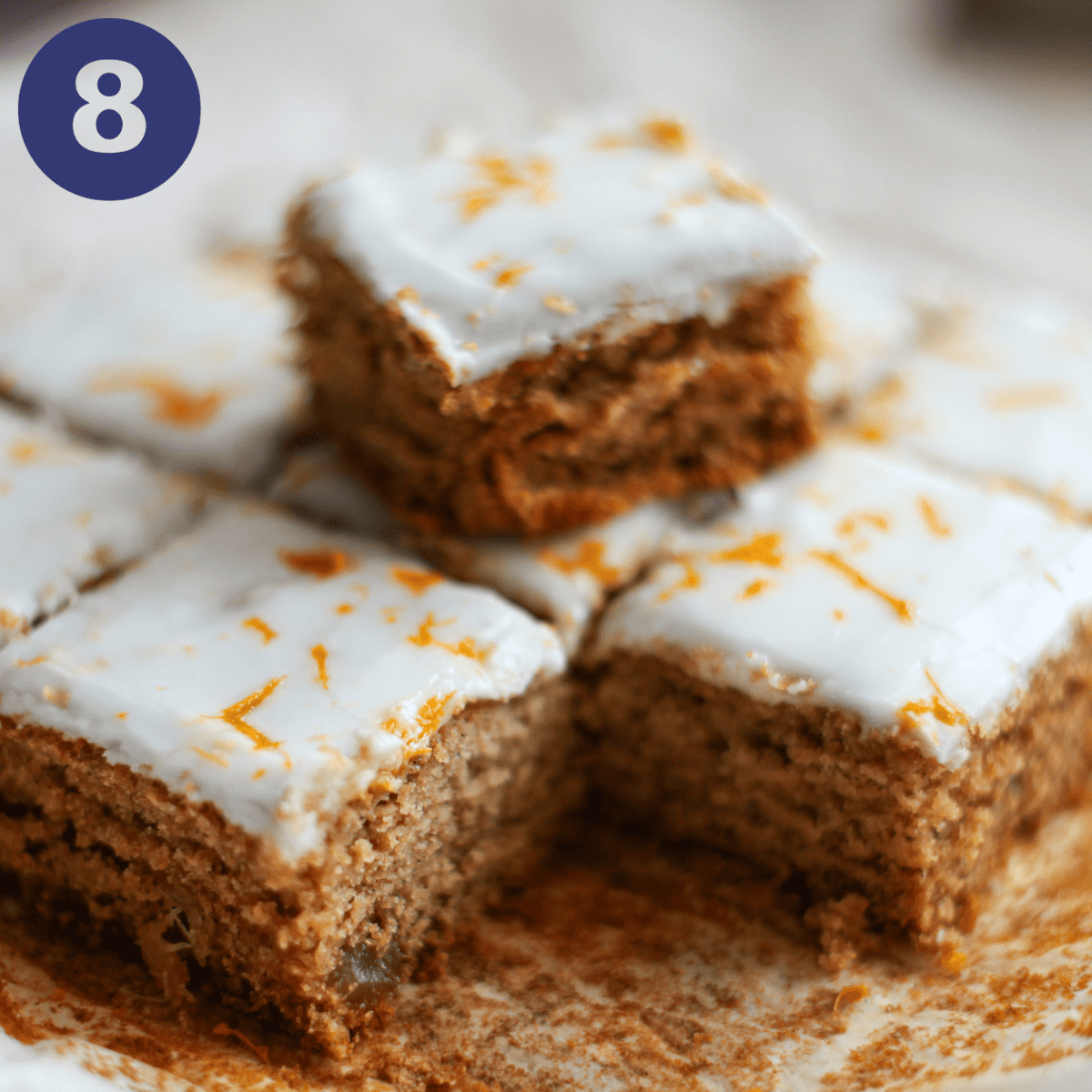 Once the icing has set, cut into squares and serve!
Equipment
Try my other delicious vegan baking recipes
Vegan Gingerbread Cake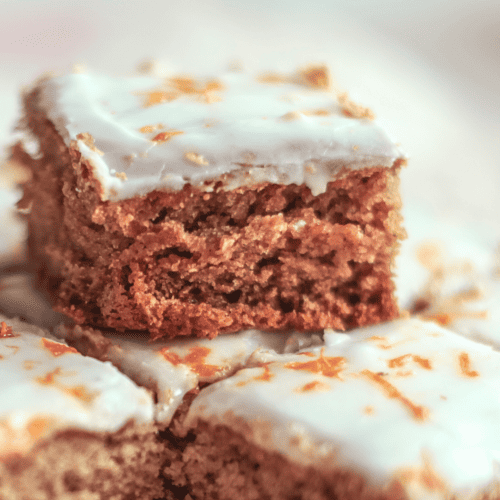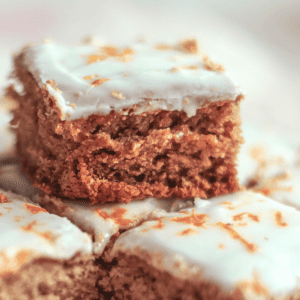 A delicious spicy vegan cake
Equipment
6" square cake tin, lined (or 7" if you want a shallower cake that but more pieces)
Ingredients
Gingerbread Cake
170

g

Plain flour

2

teaspoon

Baking powder

2

teaspoon

ground Ginger

½

teaspoon

Mixed spice

pinch

Salt

60

g

Butter

-

vegan, softened

60

g

Brown sugar

2

tablespoons

Molasses

-

or Golden syrup

2

tbsp

Orgran Vegan Egg mix

-

whisked up with 4 tbsp cold water

170

ml

Soy Milk

1

teaspoon

Bicarbonate of Soda
Icing
110

g

Powdered Sugar -

sieved

1

Lemon, juiced (zested first if you want to decorate the cake)
Instructions
To make the Gingerbread Cake
Sift together the flour, ginger powder, mixed spice, salt and baking powder in a large mixing bowl

In a heatproof mixing jug, warm the molasses, butter and sugar together. I put mine in the microwave for about 30 seconds

Pour the warmed molasses/butter/sugar mixture into the flour and mix well

Beat in the vegan egg mixture.

Gently warm the milk and bicarbonate of soda and beat this into the cake batter

Pour into your prepared cake tin and bake for about 40 minutes, or until the cake is springy to the touch.

Leave to cool in the tin for 5 minutes, then remove from tin to a cooling rack.
To make the icing
Sift the icing sugar into a smallish bowl, then whisk the lemon juice into it until it reaches a thick but spreadable consistency

Pour over your cooled cake and gently spread with a spatula.

Sprinkle with lemon zest and candied ginger.
Notes
The batter mixture might look a bit curious throughout the process of adding all the ingredients but don't worry! Once you add the mix/bicarb, it will become a nice pourable cake batter.
You could also grate some orange zest on the top of the iced cake (and use orange juice instead of lemon juice in the icing itself).
Please note that where the recipe asks for milk, butter or yogurt, this refers to any plant-based version that you prefer.
Nutrition Facts
Vegan Gingerbread Cake
Amount per Serving
% Daily Value*
* Percent Daily Values are based on a 2000 calorie diet.