Vegan Gingerbread Parkin recipe. Parkin is an old fashioned sticky cake, made with oats, ginger and treacle and served on Bonfire Night.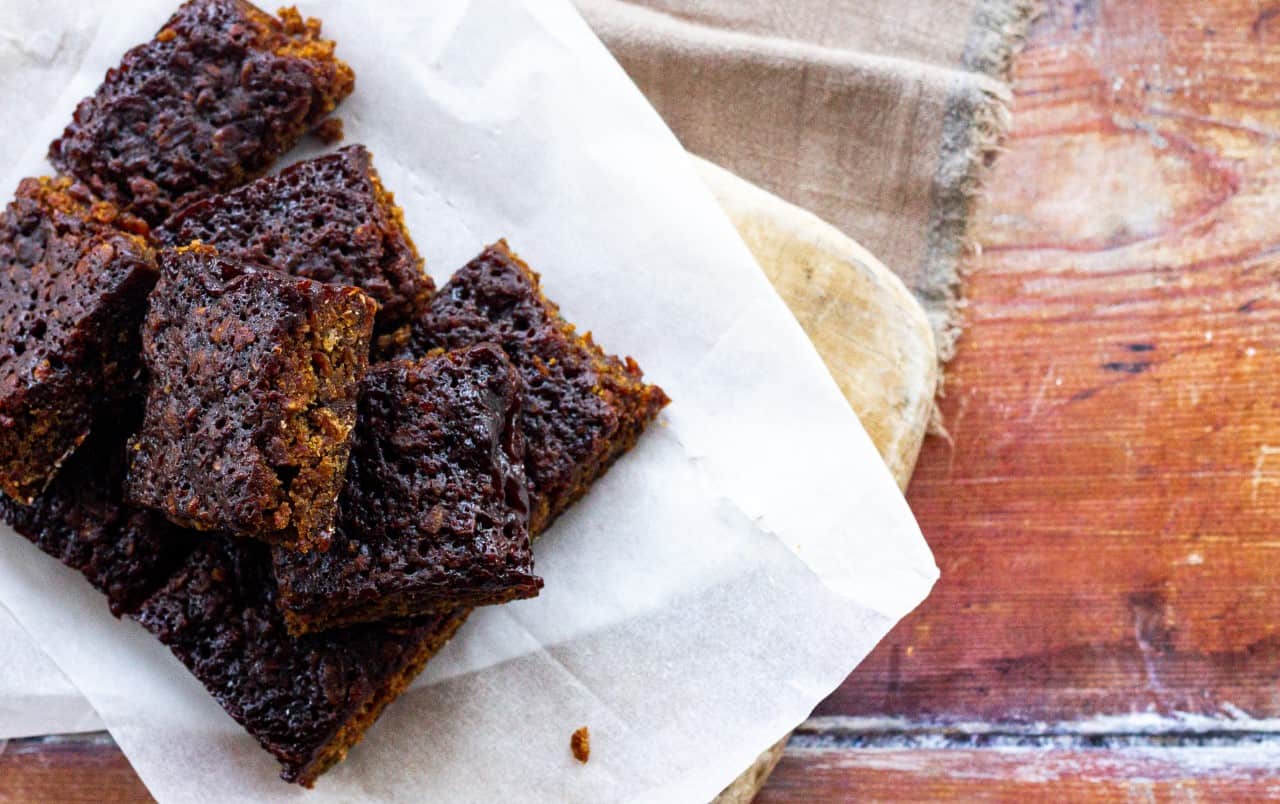 Jump to:
What is Parkin?
Vegan parkin is not really a cake at all, I suppose, or at least, not in the traditional sense. It is an old Yorkshire recipe, dating way back to 1728 officially, but made hundreds of years before: a sort of unleavened but sweetened cake, packed full of oats, instead of flour.
Alison Uttley writes about several different Parkin recipes in her evocative book of childhood favourites, Recipes from an Old Farmhouse. This is a cake that has many variations, and, as with all these recipes, every family one is the best!
Some Boring History About Me
I am fascinated by my family tree and spent some time on the Ancestry app, gathering data about where I came from. It turns out that, weirdly, the male element (my grandfathers) of my family are all local. They rarely strayed beyond 10 miles of where I was brought up. The female side, however, (my grandmothers), moved around much more. On the paternal side, I have heritage in Scotland, and on the maternal side, we have Manx heritage, something I would very much love to explore more.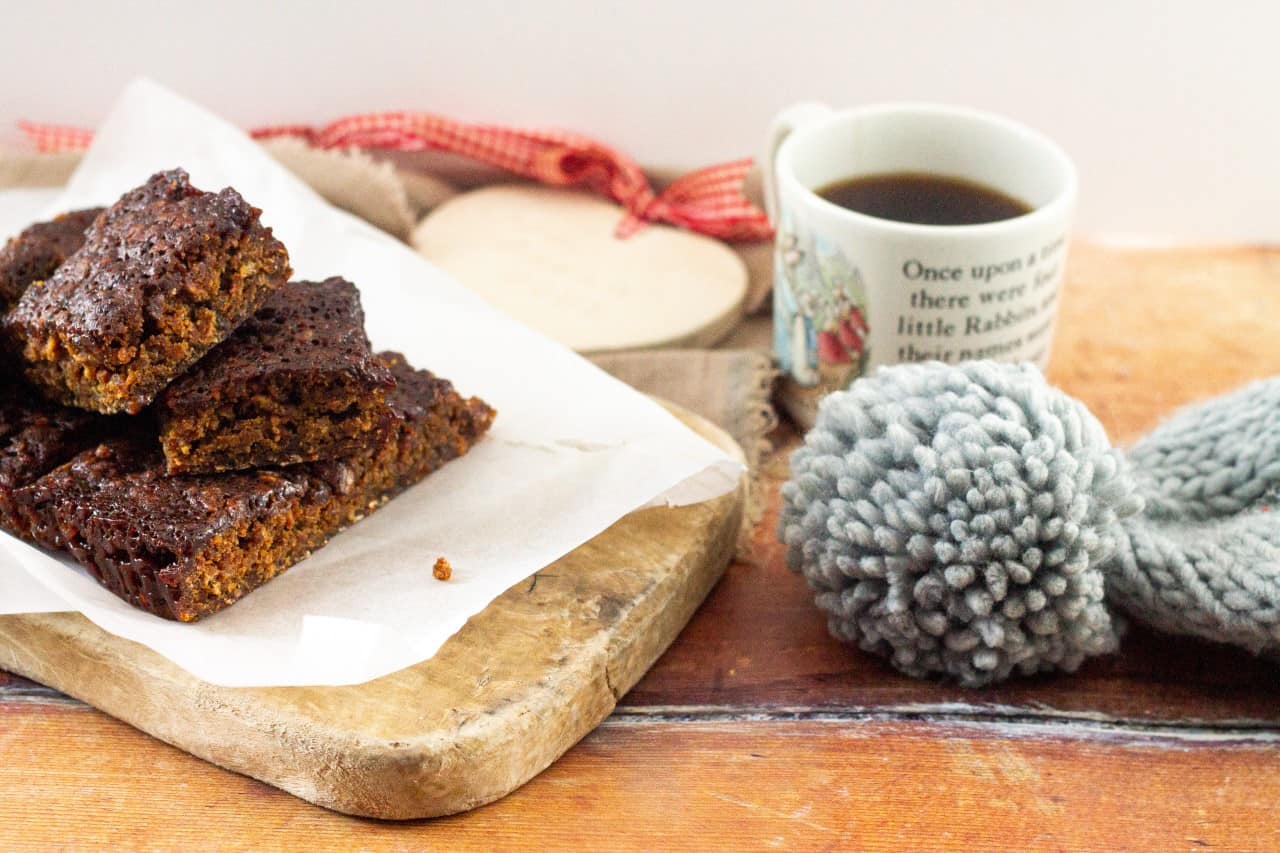 The reason I am so interested in old fashioned (and I mean old-fashioned in a loving way, not a disparaging way), is that they are so simple, yet always effective, delicious and usually quite quick! My favourite kind of recipes.
Both of my grandmothers, aside from being from "oop north" were also amazing cooks, but also what I call instinctive cooks. They didn't use scales, and just weighed flour using old measuring spoons, and eyeballing the butter or lard. I used to envy (still do!) that skill, but I know that my pastry will never be as perfect as theirs. I just don't make pies on a weekly or even monthly basis, and I don't like making the same recipe over and over.
Instructions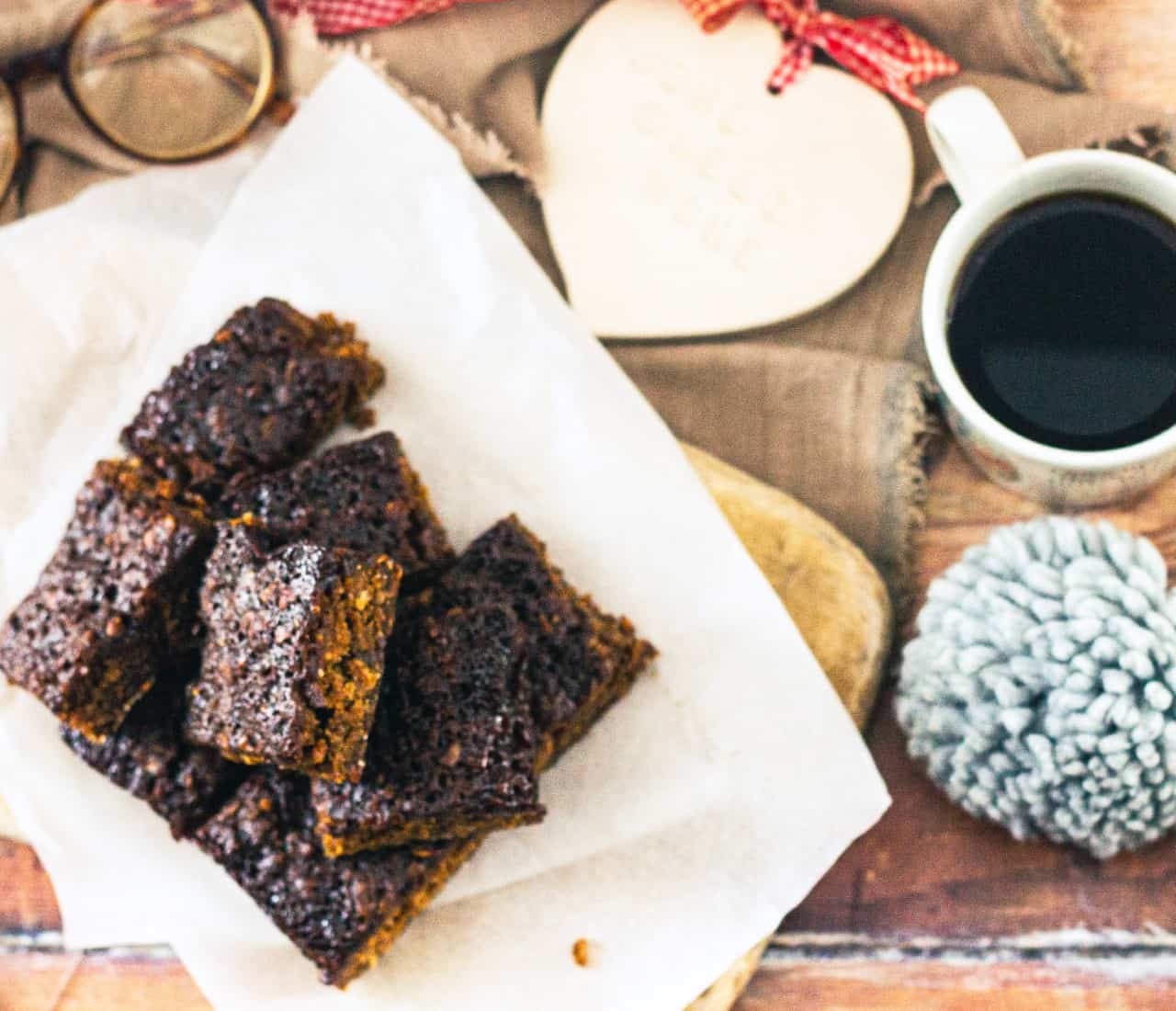 Parkin is a cake that is more akin to a fruit cake, in that it needs to rest for at least a week or two before it tastes its best.
The method is just two steps, melting the sugars and butter together, and mixing that into the dry ingredients before a long slow bake.
Because Parkin doesn't have any leavening in it, don't expect much of a rise from this cake. What will happen is that the oatmeal will absorb a lot of the flavours and will continue to swell, giving the cake stability and texture.
How do you serve Parkin?
Once you have waited the almost unfathomably long two weeks before you can finally unwrap it (don't forget to diary it!), I like to cut it into squares and serve it with custard. You can also just nibble on it, almost like a flapjack.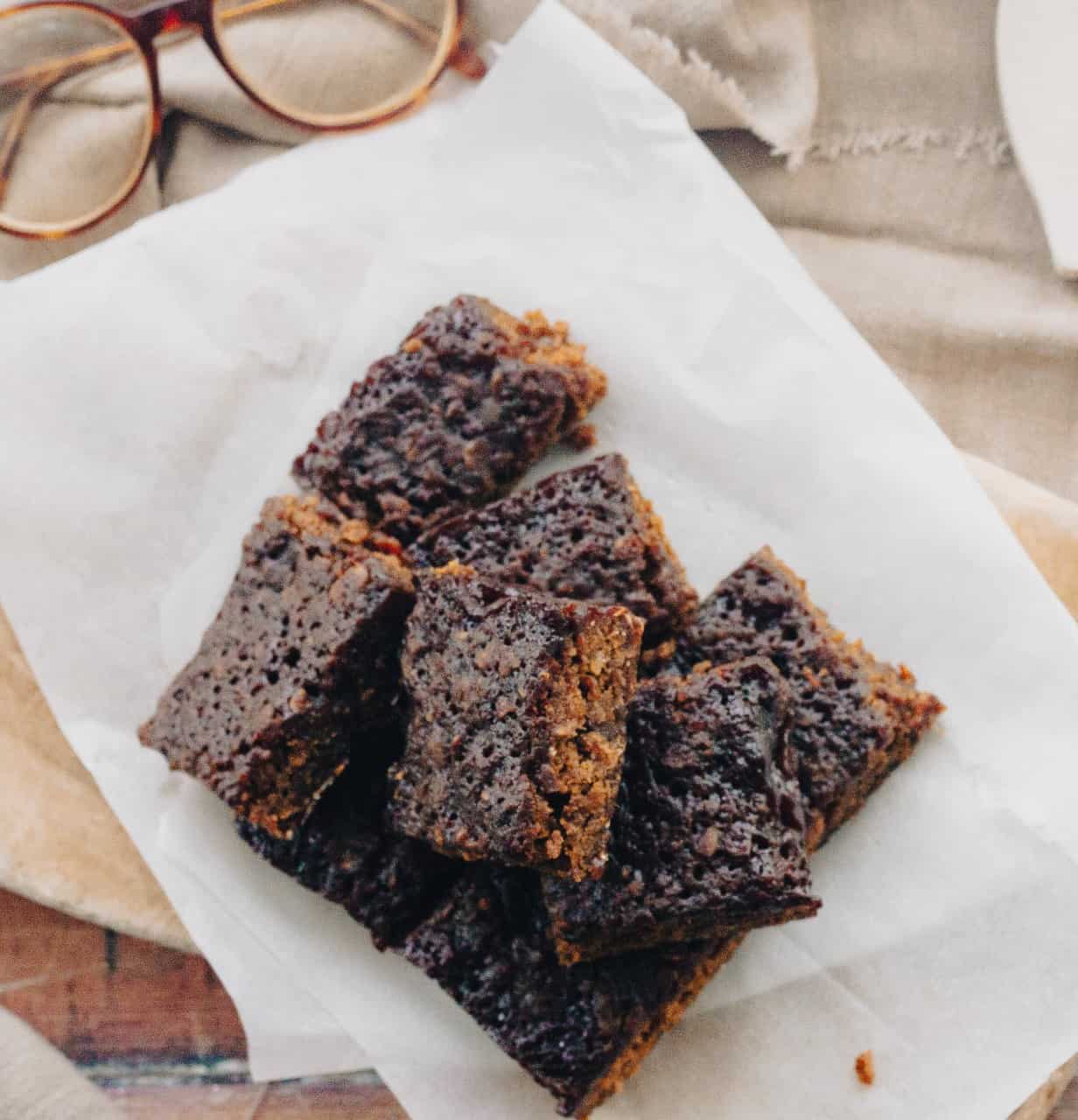 Traditionally it is served on Bonfire Night, so you'd be wrapped up cosily, warm duffel coat, gloves, scarf and bobble hat with a chunk of Parkin wrapped up tightly in your coat pocket, ready for when you get a bit peckish. Or maybe waiting for you, with a cup of hot chocolate, when you come in from the cold.
Ingredients
Oatmeal, don't use a pinhead oatmeal, but rather a coarser, larger flaked one
Self Raising Flour. You can use plain flour if you prefer, just make sure to add a teaspoon of baking powder
Ginger, ground. Be generous with the ginger, for that is the classic flavour of Parkin.
Golden Syrup. If you don't have golden syrup, you can use maple syrup or corn syrup, although they don't have the sticky, caramel flavour that is so unique to golden syrup. You can also use honey if you are not adverse to it.
Treacle or molasses.
Vegan butter
Brown Sugar. It really must be brown sugar to enhance the sticky, darkness of the parkin
Soy Milk or plant based milk of your choice
(This is ONLY a list of ingredients for the recipe; please see recipe card below for complete printable recipe. Or if you use the JUMP TO RECIPE at the top of the page, it will take you directly to the complete recipe.)
Other perfect vegan cold weather cakes
📋 Recipe
PRINT
A Gingerbread Oatmeal Cake
Instructions
In a large jug, melt together the butter, syrups and sugar. Don't let it boil.

In a large mixing bowl, combine all the dry ingredients, and stir in the melted butter/sugar mixture.

Now mix in the egg and then the milk.

Pour into your prepared cake in and bake for 1½ hours.

Leave to cool in the tin before removing, and wrapping tightly in foil and keeping in an airtight tin for at least a week before cutting into squares.
Nutrition
Nutrition Facts
Old Fashioned Parkin
Amount per Serving
% Daily Value*
* Percent Daily Values are based on a 2000 calorie diet.
Nutritional Information Disclaimer
The automated nutritional information on my recipes can often be inaccurate due to the limitations within the programming. For exact measurements, there are lots of apps and websites that can calculate this information more accurately.
Tried it and Loved it?
Mention @sweeterthanoats or tag sweeterthanoats!