Simple and Spicy Vegan Ginger Biscuits (also known as Cornish Fairings)
Spicy, gingery, crisp, chewy and sweet – these simple, dairy-free Ginger Cookies are divine
PIN my Spicy Vegan Ginger Cookies to make later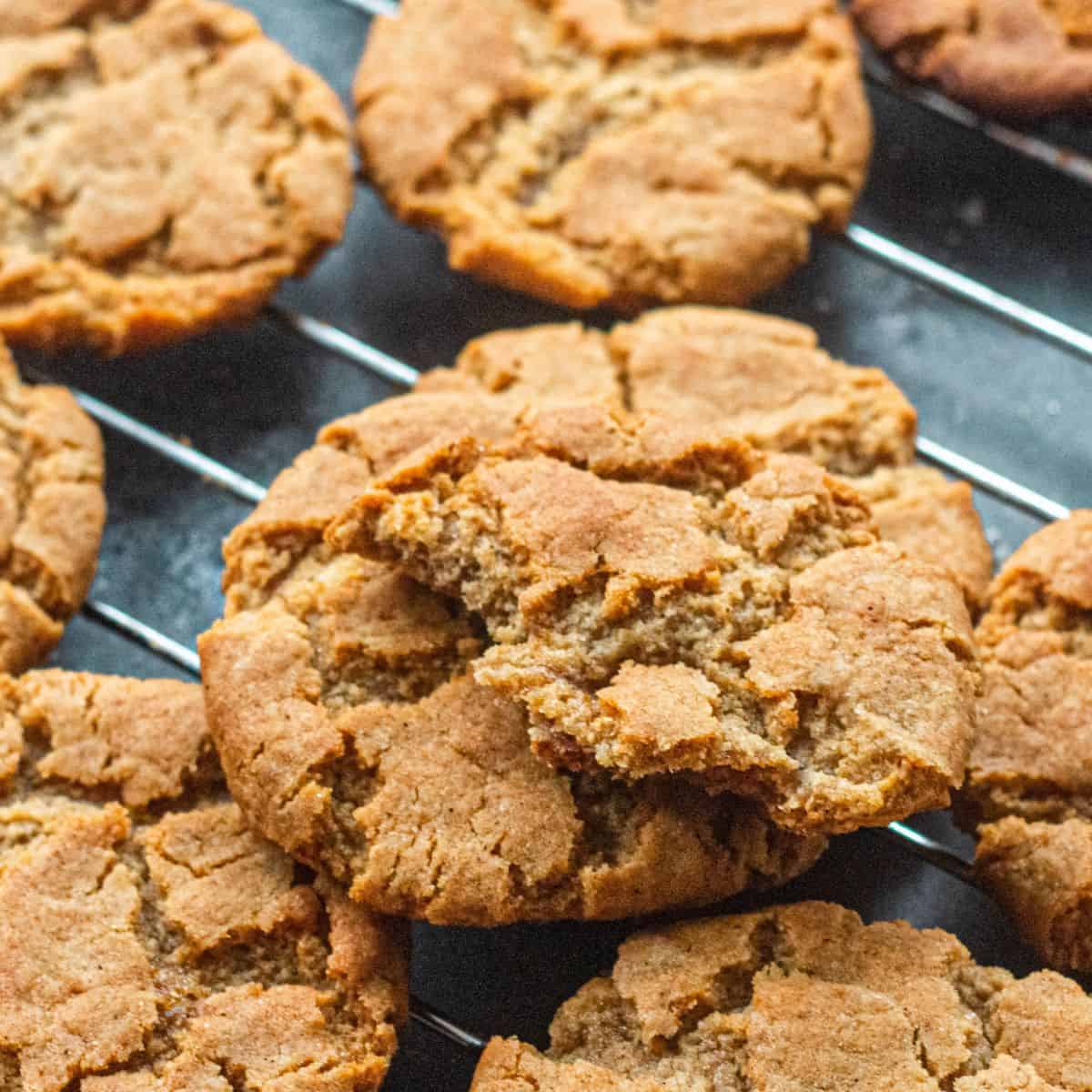 This recipe was inspired by my classic oatmeal cookies, and my vegan gingerbread cake recipe.
Ginger Biscuits, whether you call them Ginger Nuts, Ginger Snaps, Fairlies or Ginger Crisps (might have made this last one up), are a universal favourite in the cookie world.
Ginger biscuits come under many guises: Gingernuts in the UK, Ginger Snaps in the US, Pepparkakor in Sweden and sometimes they are known as Fairings. There are lots of different variations of the ginger cookie, and my recipe is just one of them.
Whether you look a chewy or crunchy ginger cookie, there is no doubt that this is one of the world's favourites. At Christmas time we bake them to a hard consistency, shaped like people, stars or bells, and then hang them on the tree. Maybe we turn them into gingerbread houses. We often use them, crushed up to make a delicious bake for cheesecakes or in delicious refrigerator cakes.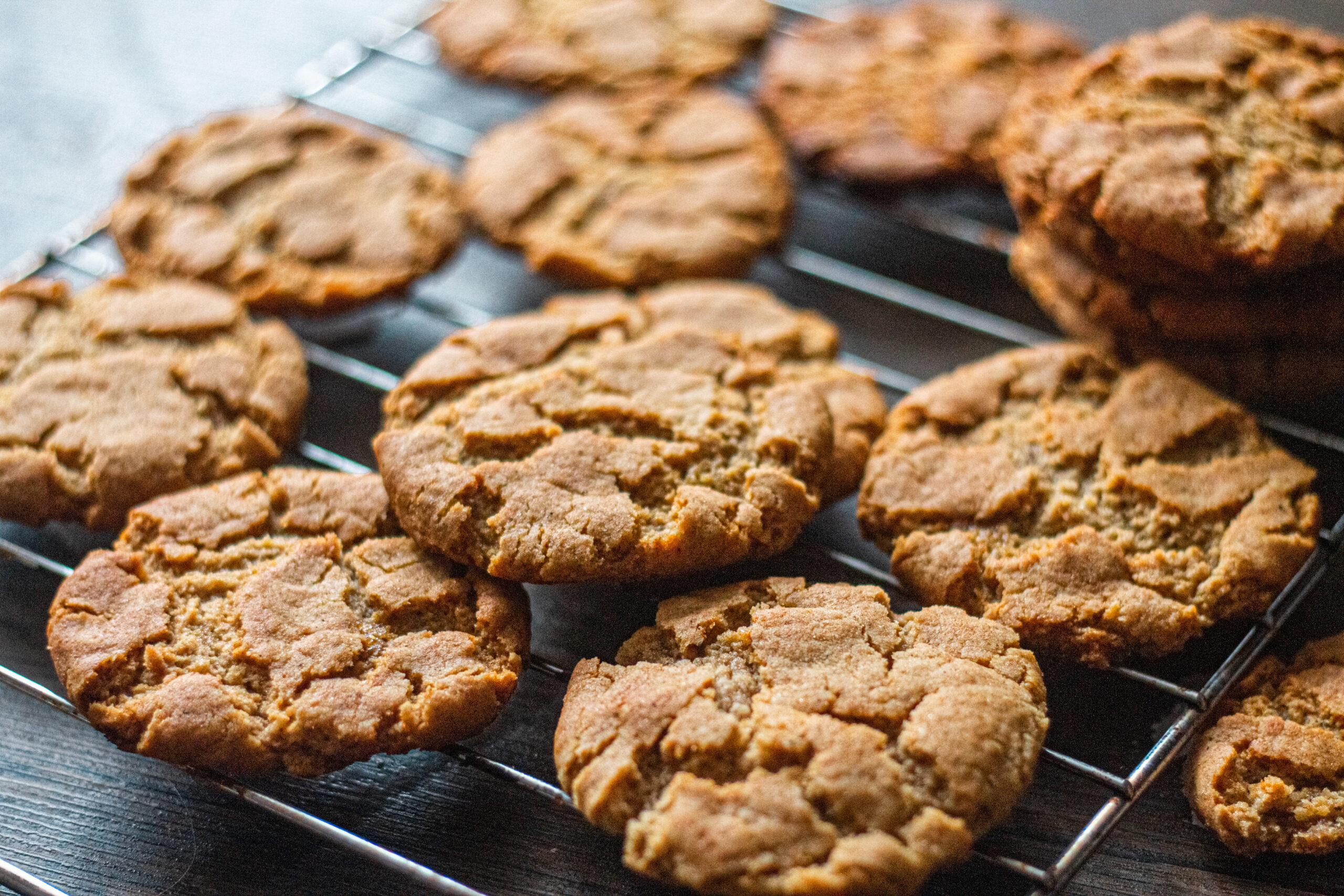 Because ginger cookies have such a sturdy texture, they really are the biscuit that does it all. And all this versatility on top of being utterly delicious! Truly the little black dress of the biscuit world!
My version of a vegan ginger cookie is based on the Cornish Fairing, a heavily spiced cookie (or biscuit) from Cornwall, with a crackle top and rich flavour. The method is slightly unusual in that you rub the vegan butter into the dry ingredients before stirring in golden syrup.
If you can't find golden syrup (although amazon sell a tin that lasts forever in the cupboard), you can use a mixture of molasses and corn syrup. It won't taste exactly the same, but it will still be delicious!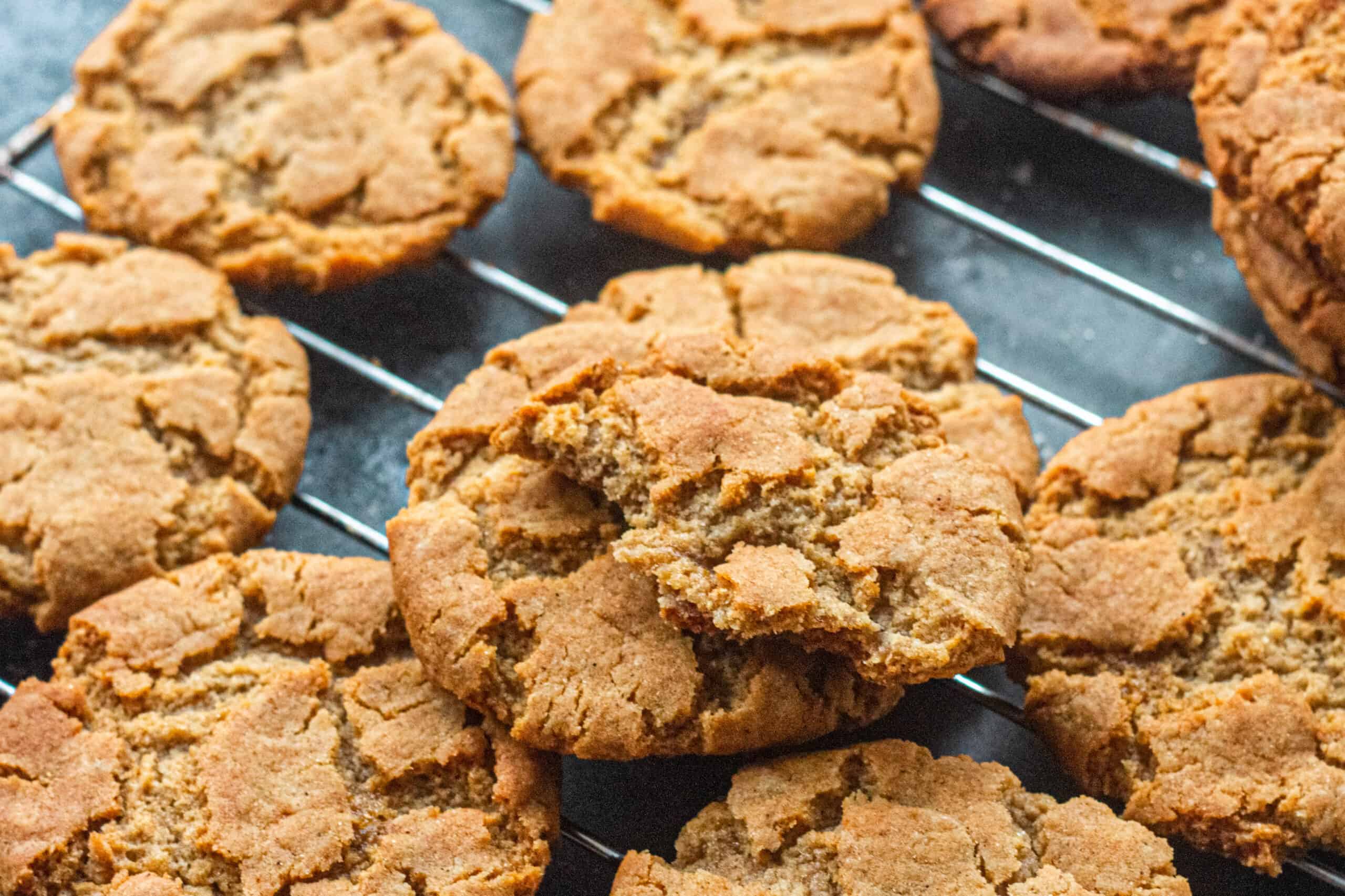 It may seem like there is a lot of spice in this recipe (4 teaspoonfuls!), but this cookie can take it. And whilst the cookie is heavily spiced, it is balanced sweetly by the syrup, so it is never overpowering.
Ingredients
plain flour
spices: ginger, cinnamon and mixed spice
vegan butter
golden syrup
(This is ONLY a list of ingredients for the recipe; please see recipe card below for complete printable recipe. Or if you use the JUMP TO RECIPE at the top of the page, it will take you directly to the complete recipe.)
Instructions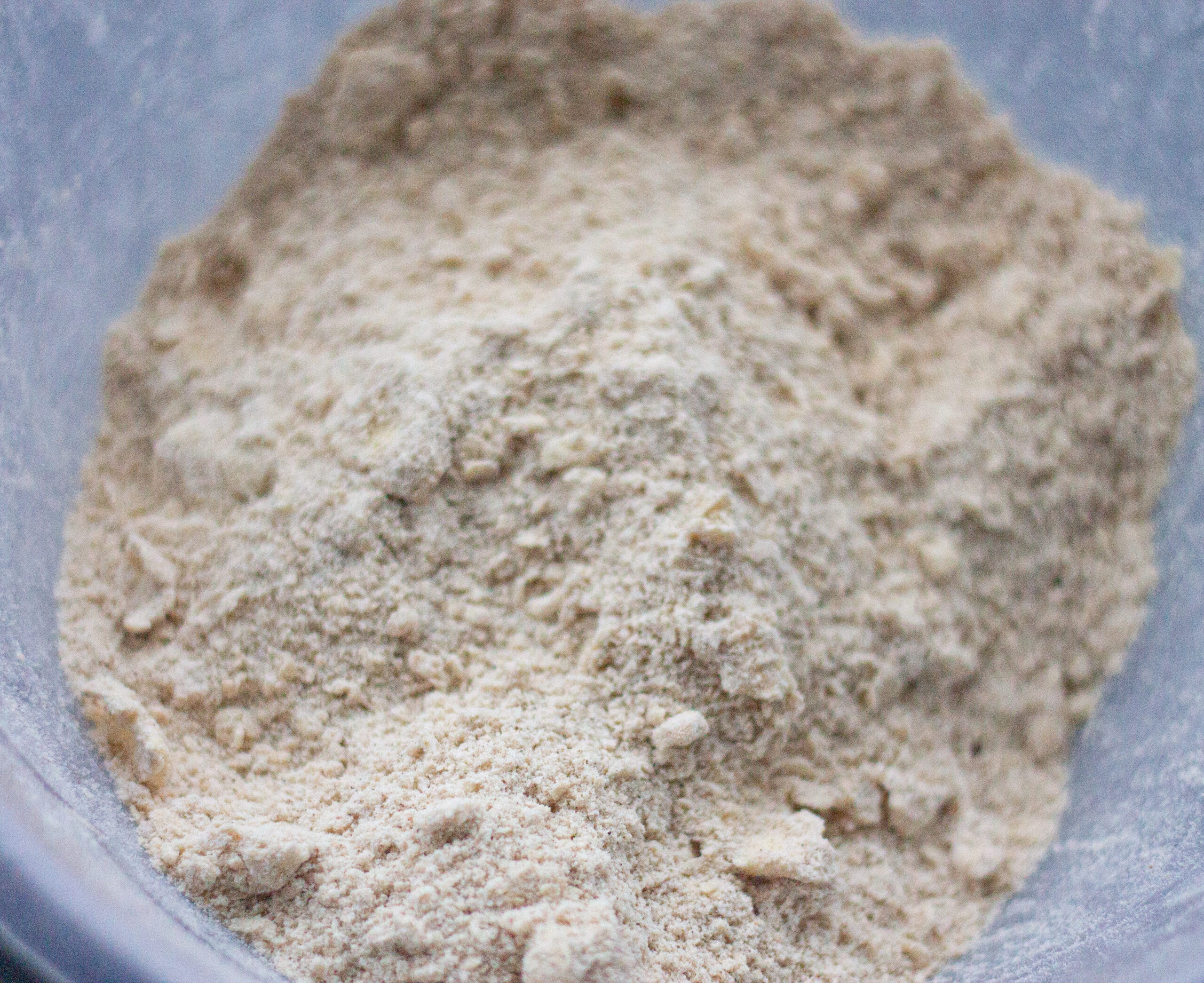 Mix the flour, spices and salt together, then rub the butter into the mixture.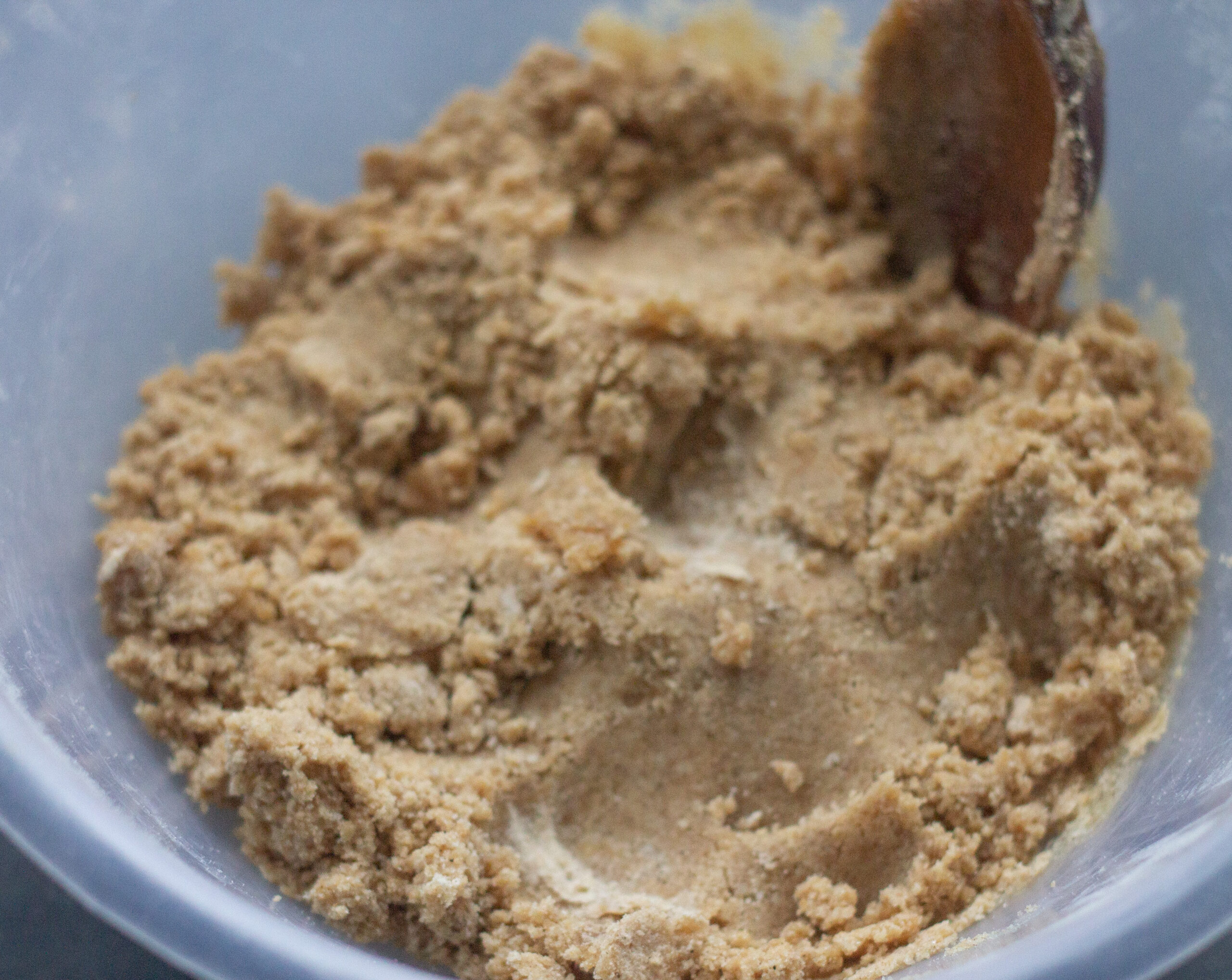 Stir in the sugar, then mix in the golden syrup until you have a thick consistency.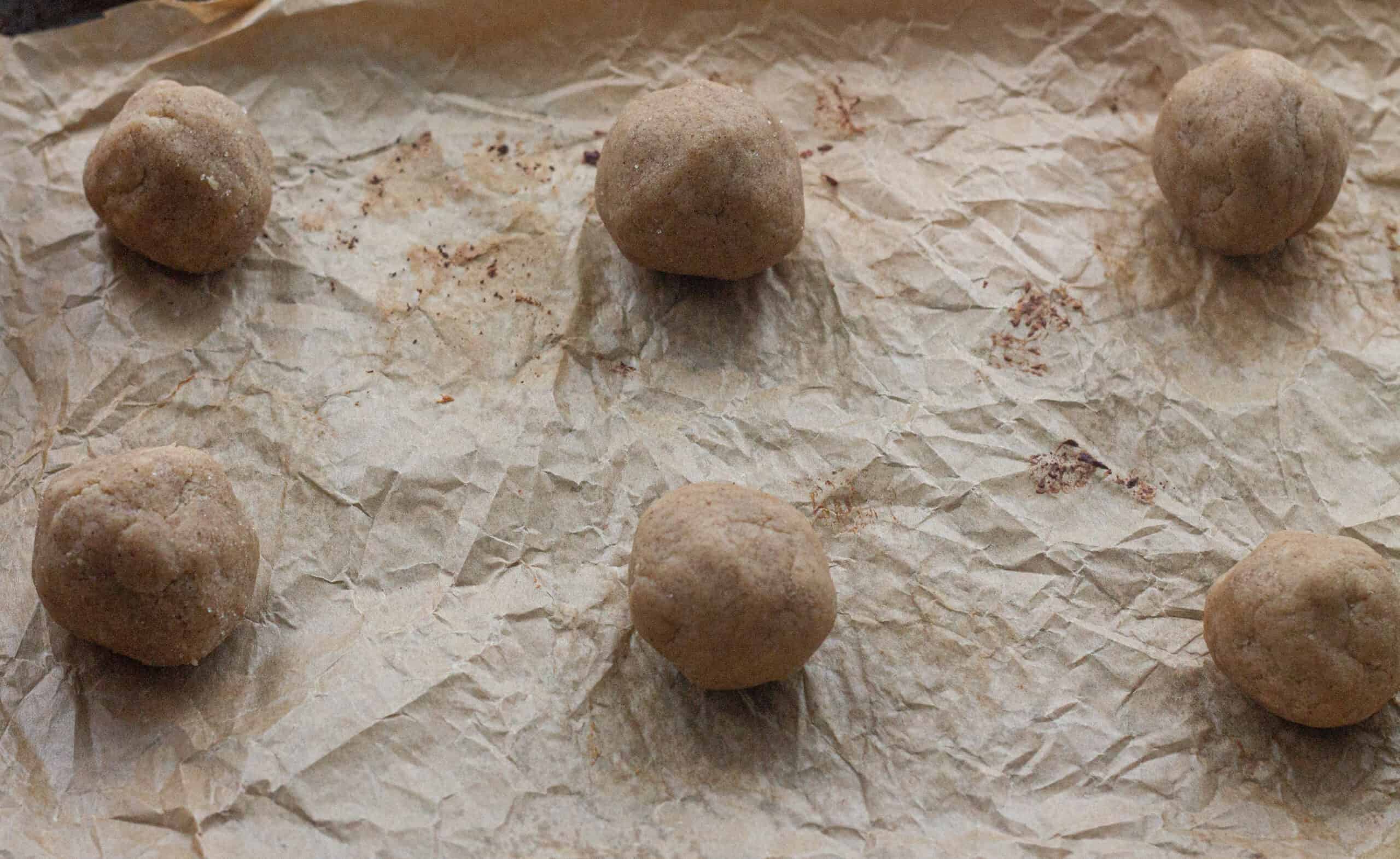 Pinch of chunks of the dough and roll into walnut sized balls. Space at least 3″ apart on the baking sheet.
Place into oven at 180c for about 18 minutes, moving them from the top shelf in the oven to the bottom halfway through cooking. This ensures the bottoms don't get burnt!
Hint: please make sure to space the cookies quite far apart on the baking sheet as they will spread out to almost completely flat!
Substitutions
Flour – if you follow a gluten-free diet, simply replace the plain flour with gluten-free
Golden Syrup – if you can't find golden syrup, you can use molasses or corn syrup, but bear in mind, these will both give a different flavour to the finished cookie.
Storage
Store the baked and cooled cookies in an airtight tin for up to 7 days.
You can chill the cookie dough for up to a week before bringing up to room temperature and then rolling into cookies and baking.
Top tip
I love to pop these cookies in cellophane gift bags tied with a ribbon and give them as festive gifts at Christmas!
FAQ
What is a Cornish Fairing?
A Cornish Fairing is a spiced biscuit/cookie, originating from Cornwall. The word fairing referred to an edible treat sold at fairs around Britain, but came to be known synonymously with the ginger biscuit. The ginger flavoured cake or biscuits were first sold at fairs in the 11th century, and continued into the 18th century.
According to Wikipedia, a fairing can mean cake or biscuit, and was also offered as a love gift.
Vegan Ginger Cookies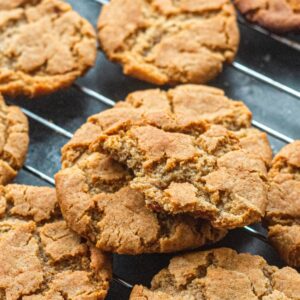 A classic cookie, the ginger biscuit or cookie is simple to make, requires no chilling and makes a great gift!
Ingredients
225

g

plain flour

1

teaspoon

salt

2

teaspoons

baking powder

1

teaspoon

bicarbonate of soda

2

teaspoons

ground mixed spice

3

teaspoons

ground ginger

1

teaspoon

cinnamon

100

g

butter

115

g

golden caster sugar

4

tablespoons

golden syrup

gently heated
Instructions
Sieve together the flour, salt, baking powder, bicarb and spices.

Rub in the vegan butter with the fingertips until the mixture resembles breadcrumbs.

Stir in the sugar.

Pour in the syrup and mix thoroughly to a fairly stiff consistency. This does seem like hard work, and don't worry if you don't get a cohesive ball of dough. You will be able to smoosh them together when you start rolling them! You might find it easier to knead the dough too.

Roll the mixture into walnut-sized balls. You might need to wet your hands or wipe them off during this process!

Place them on a greased baking sheet, well spaced out to allow room to spread.

Bake in the pre-heated oven for 10-12 minutes, moving the sheet from the top to the bottom of the oven after

5-7 minutes or as soon as the biscuits start to brown.

Leave the cookies to cool for a few minutes on the baking sheet before removing to a cake rack to cool completely.
Nutrition Facts
Vegan Ginger Cookies
Amount per Serving
% Daily Value*
* Percent Daily Values are based on a 2000 calorie diet.