How to Make Quick and Easy Vegan Beer Bread – Just Stir and Bake!
Easy Vegan Beer Bread. This tight textured, slightly sweet, chewy bread really is a quick alternative to the hours spent kneading and waiting for yeast-bakes to rise. It is ready to go in the oven in less than 2 minutes
I first discovered the delights of Beer Bread some nearly 20 years ago, when my ex-husband (from Wisconsin), surprised me with a loaf one Sunday afternoon. Of course, I have to make my own beer bread these days, but it turns out, it really is so so easy. In his own inimitable words, read my ex's amusing anecdote about how he first discovered beer bread:
"It all started on my 25th birthday. I was feeling a little depressed, quarter of a century and all, and decided to throw one of my huge parties to "celebrate". In my usual fashion, I prepared for the event with invitations from my heralded Paulmark© range. Okay, there was a Barbie head with the hair burned off and possibly some death of beauty and youth quip on the invites, but nothing that would indicate that the party was merely conceptual.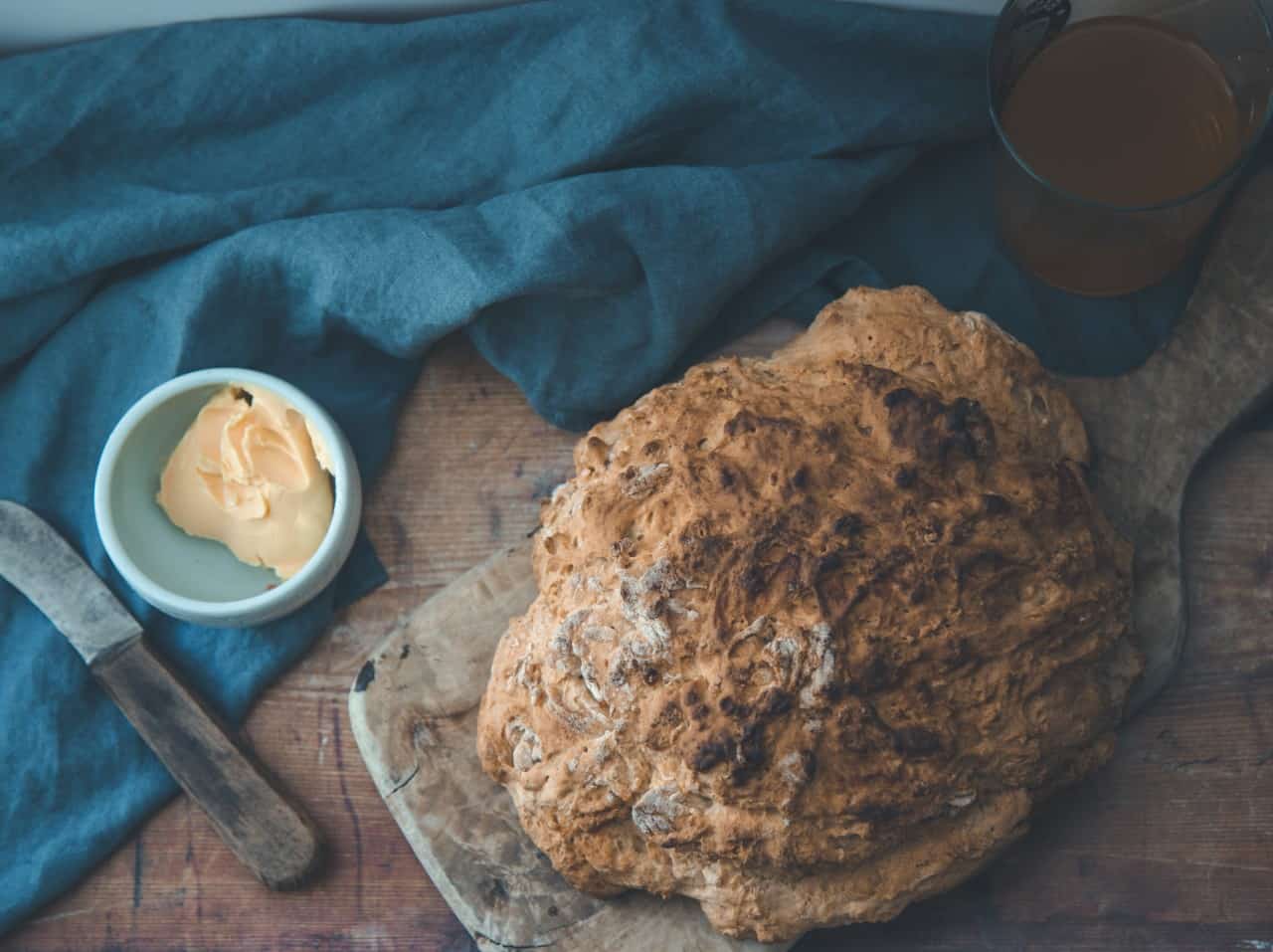 The huge batch of gumbo was bubbling away on the stove and an entire keg of beer was chilling in a bucket of ice. My good (alcoholic) friend Rocky was the first to show up, natch, and I just knew that this was going to be a day to remember. How right I was! Rocky, it turned out, was to be my only party guest that day. "We thought the invitation was a joke." they all said the next day.
So, now I'm left with a keg of beer, minus a couple of gallons that Rocky had imbibed, and a ticking clock as the deposit was sure to become forfeit if I didn't get the empty back before the deadline the liquor store had set. What's a guy to do?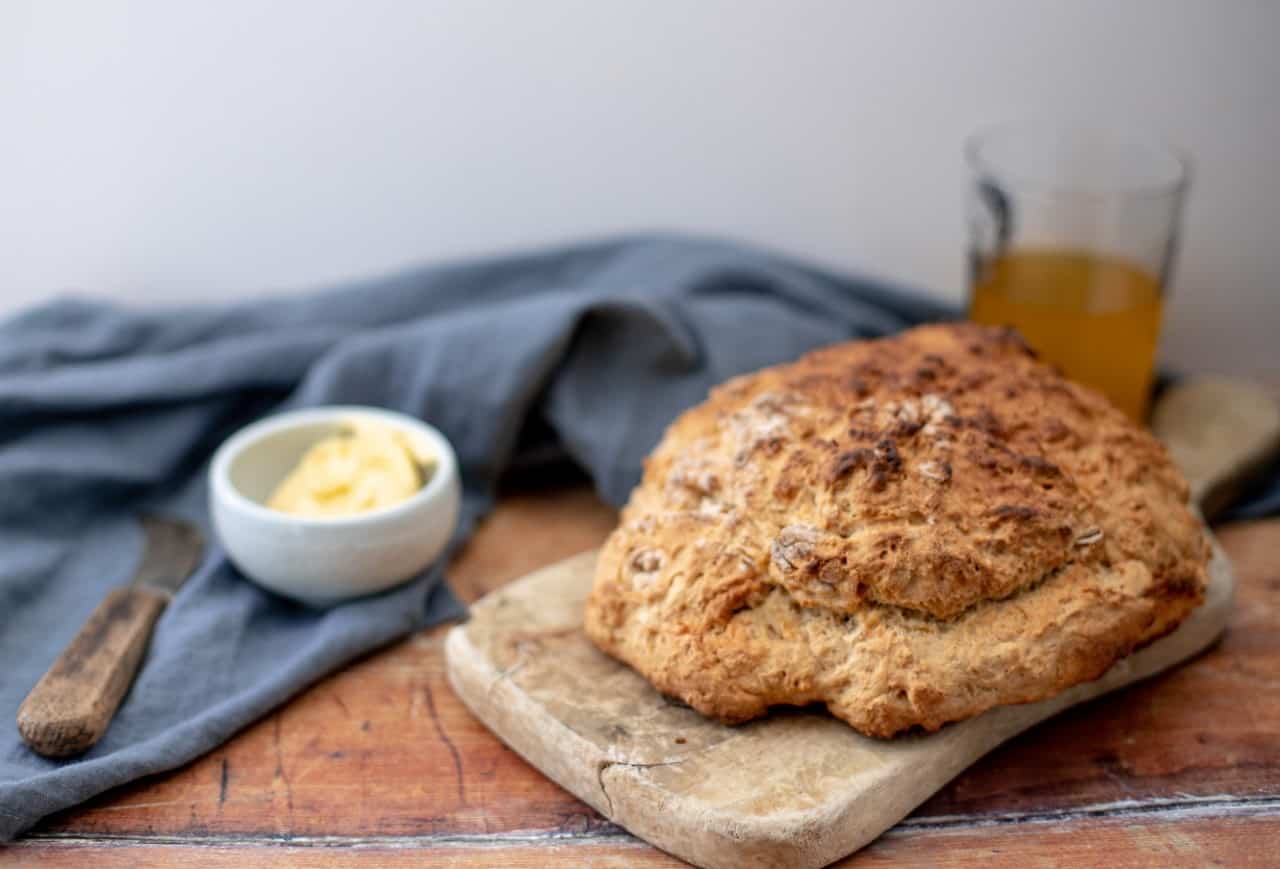 Fortunately, my good friend Skip (I'm also wondering why he wasn't at my party, before you ask) was on hand with a great plan. All I'd need to do is mix some sugar, flour, and beer together, drop on a baking sheet, and repeat….130 times. The beauty of this bread recipe is that it requires no rising time, providing a massive oven spring as soon as it hits the heat due to the SR flour and yeast in the beer. It also lends itself nicely to experimentation. I've tried numerous variations with different varieties of beer and add-ins like olives or nuts and fruit. The world's your oyster mushroom, really! Vegan joke. Sorry.
And what did I do with all the bread? Gave it to everyone who skipped out on my 25th birthday because I'm not the type to hold a grudge….for long."
Why is Beer Bread so easy to make?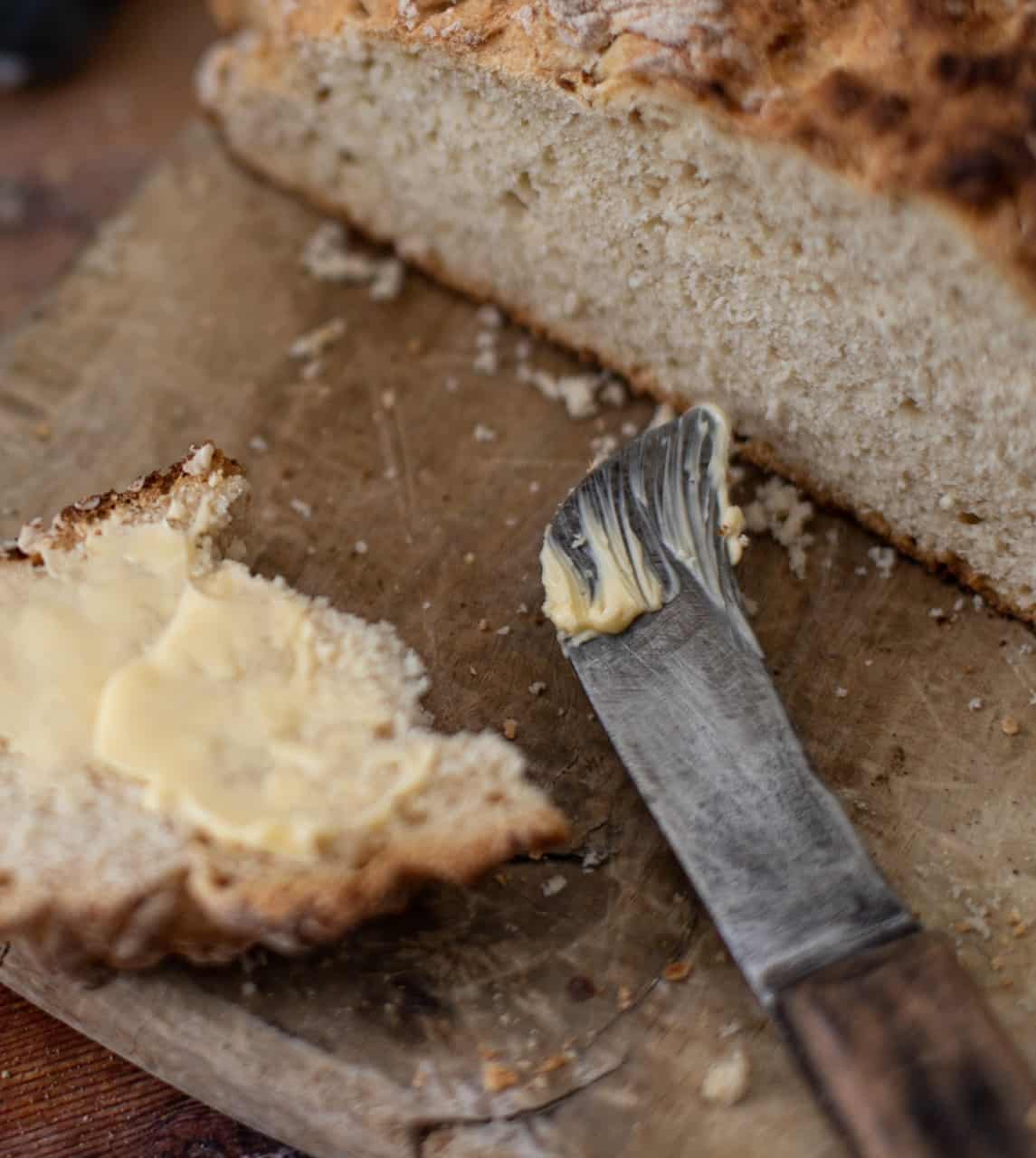 Beer bread works because it uses the carbonation in beer instead of yeast, which is to say, that is the rising agent. It reduces the time required for kneading and rising to zero.
Additions to Beer Bread
You can use any type of beer you like and each type will give you a different flavour. For example, a light beer or lager will yield a delicate flavour, whilst a strong stout will give you a more potent malty, hoppy flavour.
Add dried fruit and some spices for a Beer Bread Fruit Loaf.
Add walnuts and cranberries
Add some cubed Vegan Blue Cheese and Spring Onion (scallions) for a Cheese and Onion Beer Bread
Ingredients
Flour. I highly recommend plain or all purpose to ensure that you get a rise.
Beer. Use whatever vegan beer you like!
Sugar, just white granulated is fine
Salt, to give some extra flavour
Full ingredients in recipe card!
Easy Vegan Beer Bread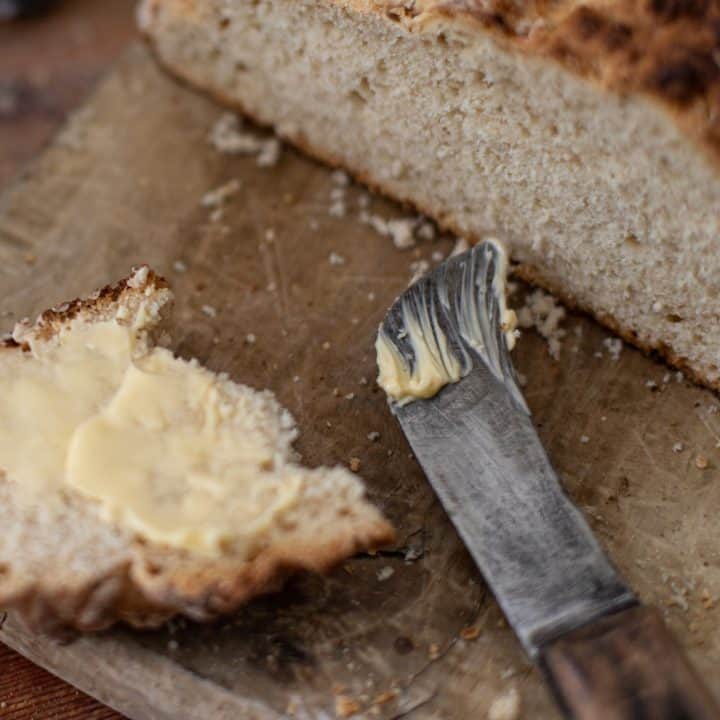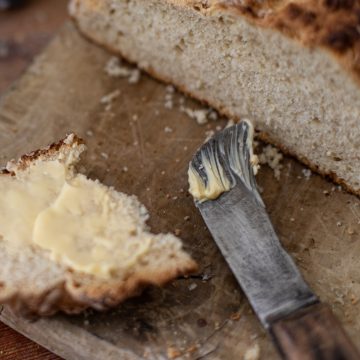 A quick and easy bread using just three ingredients
Equipment
1 Baking Sheet, lightly oiled
Ingredients
440

ml

Beer

vegan

3

cups

Self-Raising Flour

2

tbsp

White Sugar

2

tsp

Salt
Instructions
Form into a round on a large baking sheet. The mixture will be sticky, not at all like regular bread dough, so don't panic!!

Sprinkle with flour and bake for 30-35 minutes until golden brown and risen.

Serve spread with butter and jam.
Nutrition Facts
Easy Vegan Beer Bread
Amount per Serving
% Daily Value*
* Percent Daily Values are based on a 2000 calorie diet.