Easy Vegan Chocolate Bundt Cake
This post contains links to affiliate websites, such as Amazon, and we receive an affiliate commission for any purchases made by you using these links. We appreciate your support!
Looking for a delicious and easy vegan chocolate Bundt cake recipe? My recipe will satisfy your chocolate craving while being completely vegan. Perfect for those who follow a plant-based diet or those who simply want to try a new and healthier dessert option, with a moist and rich chocolate flavor, no one would ever guess that it's dairy-free AND ready in less than an hour! So, gather your ingredients and get ready to indulge in this luscious Bundt cake.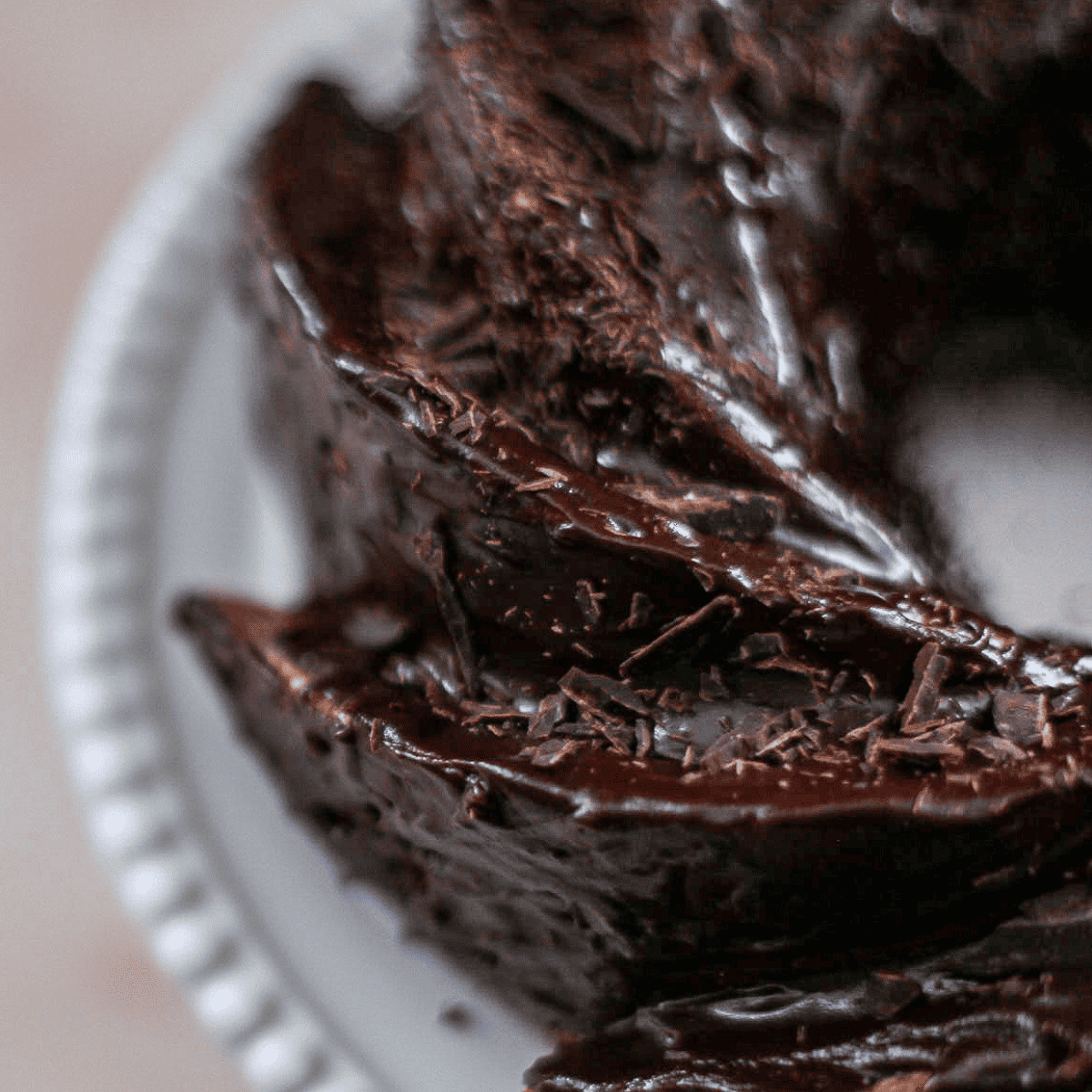 A Bundt cake looks impressive and like you might have spent a considerable length of time on it, but in fact, it is one of the easiest cakes to bake. And if your cake should happen to stick to the pan slightly, you can hide that with my easy chocolate Bundt cake glaze.
Why You'll Love my Easy Vegan Chocolate Bundt Cake
Quick and easy to make
Ready in an hour or less
Easily adaptable, try adding your own flavours!
Eggless and Dairy free recipe
Rich, chocolate flavour
My vegan gooey chocolate Bundt cake is a breeze to prep, using entirely store cupboard ingredients, and is baked in half an hour or so.
Traditionally a Bundt cake, as most cakes, would be made using eggs and butter, but this version, adapted from Letty Halloran Flatt's Chocolate Snowball, sidesteps those ingredients neatly. Ready in just two steps (whisking the wet ingredients, then mixing them into the dry), this easy chocolate Bundt cake is so simple to make that you'll be baking it time and time again.
This cake is a little lower in fat than some other vegan cakes, it doesn't use yogurt or any egg replacer, relying on vinegar to give it a lift. It does mean that it benefits greatly from a rich, chocolatey glaze and I have the perfect mocha glaze for this cake. The glaze sets firmly once cool, making this perfect if you transport it too.
If you love Bundt cakes, try my fruity baby berry Bundts, or if you love chocolate cake, my vegan chocolate sponge cake is unbeatable!
Do I need to use a Bundt tin?
No, if you don't have a Bundt tin, you can use a 9″ cake tin instead, simply grease the tin and line the bottom with greaseproof paper. You can then slice the cake through the middle and fill it with delicious buttercream!
Ingredients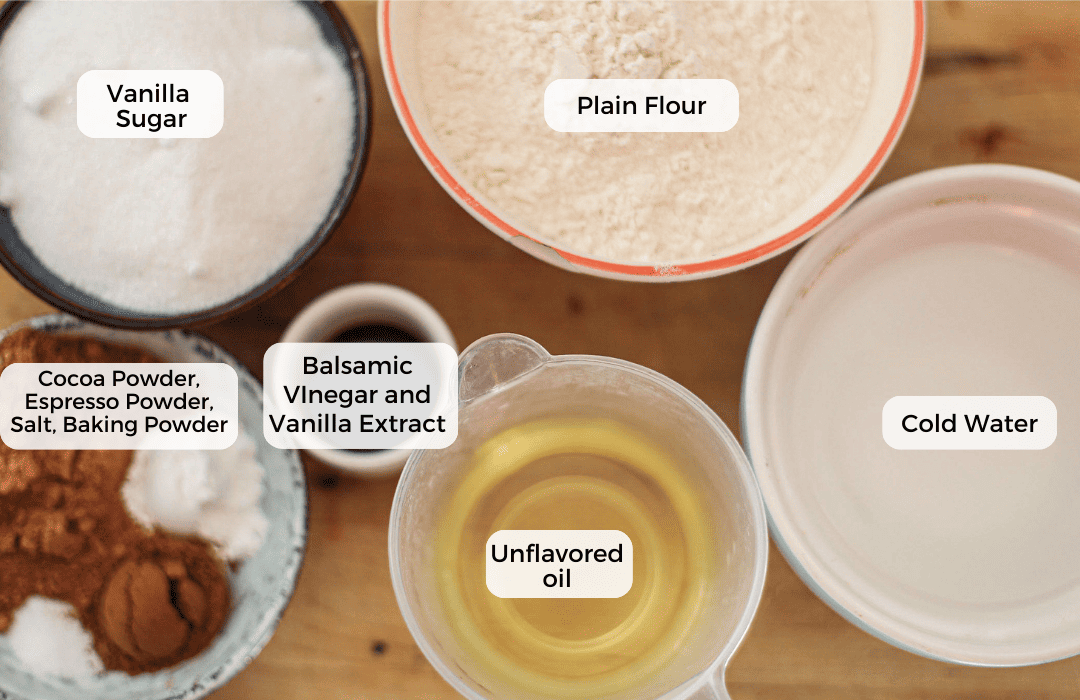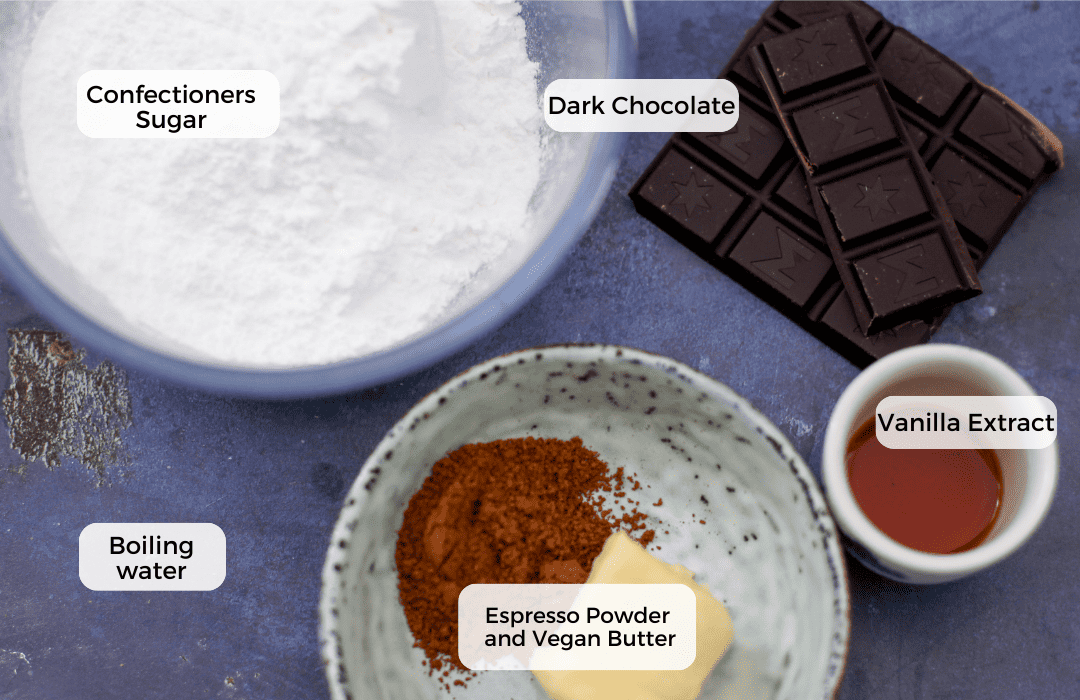 My easy vegan bundt cake is made with cocoa powder. I like to use cacao powder as well, as this gives a very rich flavour.
store cupboard: unflavoured oil, baking powder, salt, plain flour, sugar, vanilla extract
balsamic vinegar. This is an unusual ingredient but helps give a fluffier crumb to the cake. You can use other types of vinegar like apple cider or white wine too.
This is ONLY a list of ingredients for the recipe; please see recipe card below for complete printable recipe.
Substitutions
Espresso Powder – coffee helps to enhance the flavour of chocolate, but feel free to omit or replace with decaf coffee powder if you prefer.
Instructions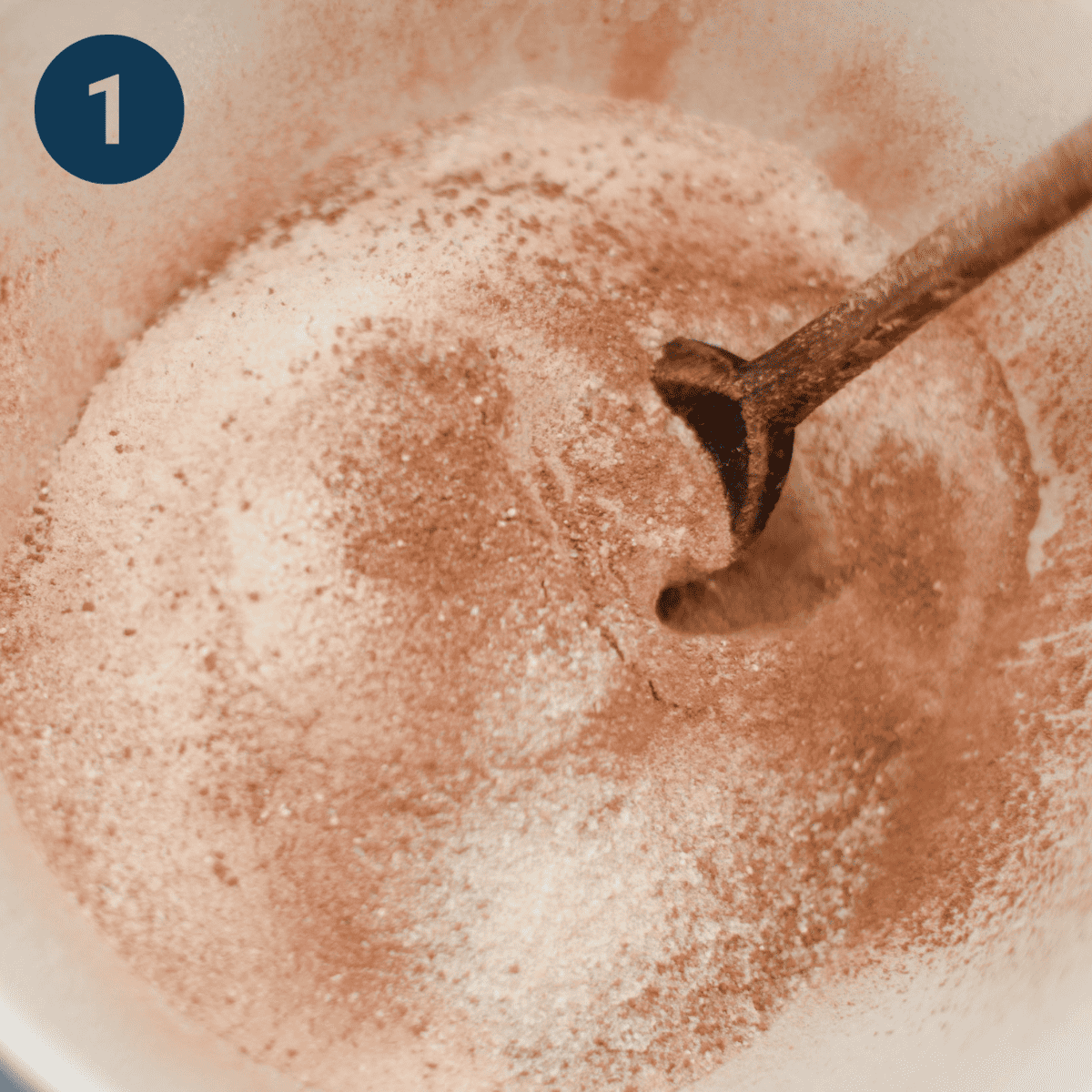 Lightly oil your bundt tin. Preheat oven to 180c.
Whisk all the dry ingredients into your mixing bowl.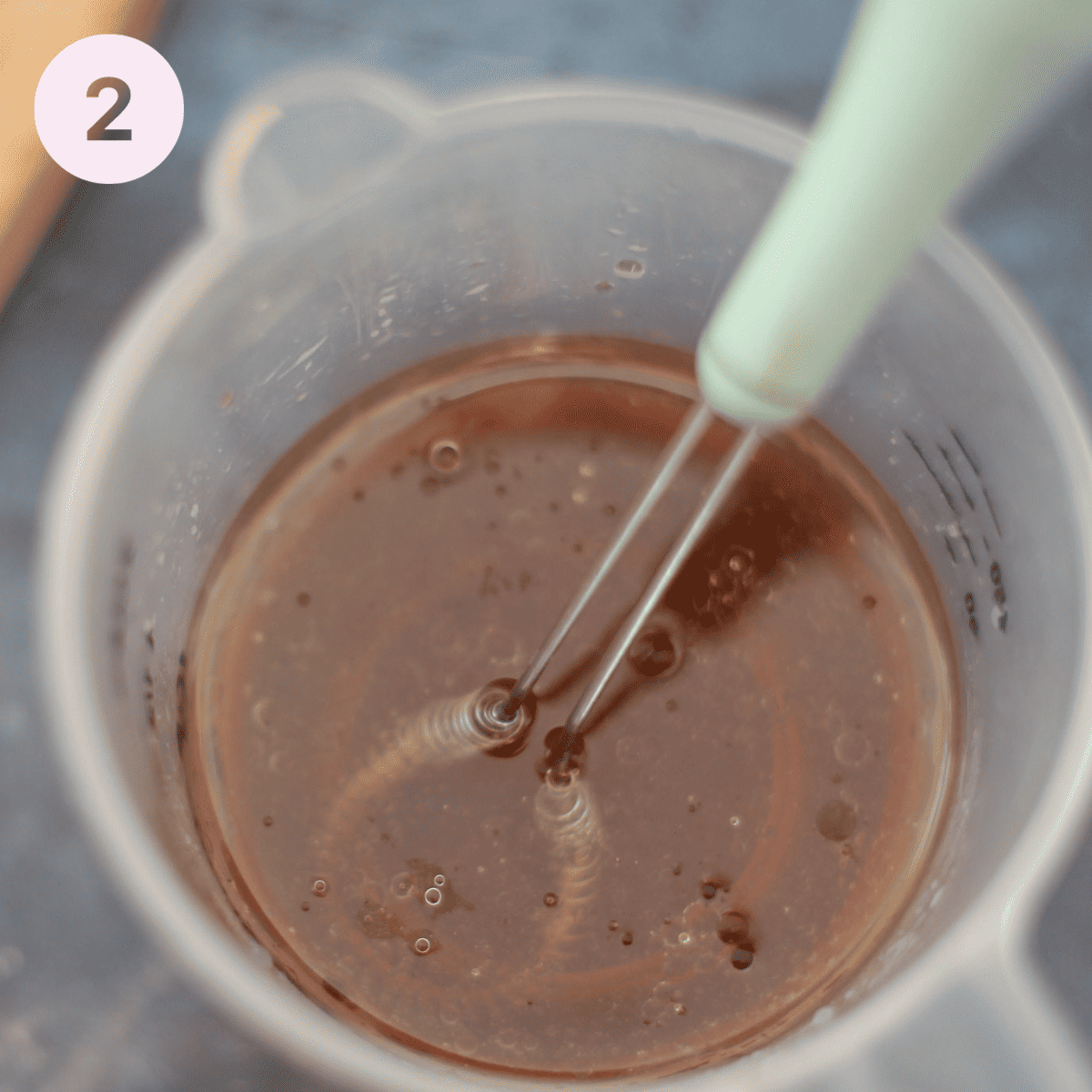 Whisk the wet ingredients in a jug.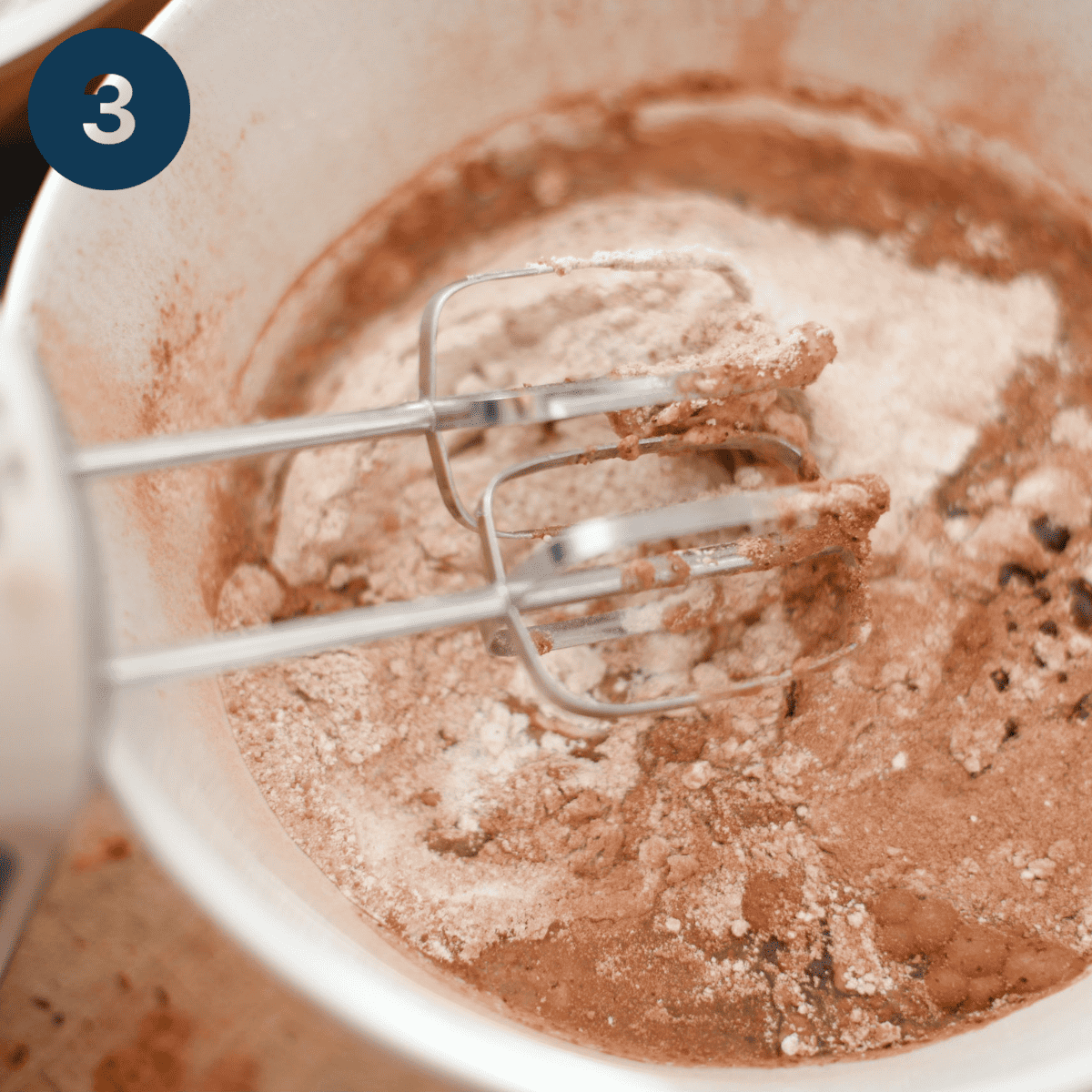 Beat the wet ingredients into the dry until you have a smooth batter.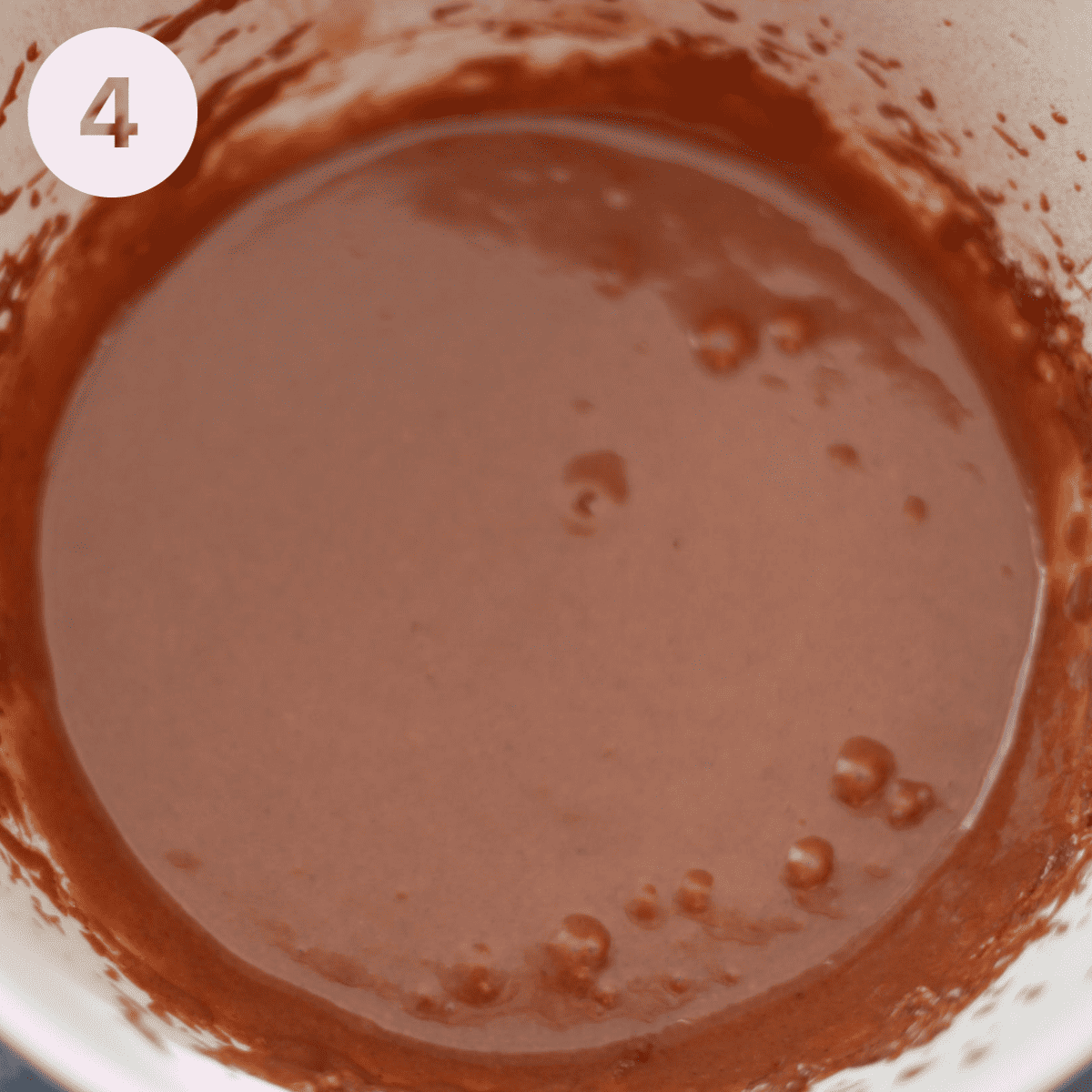 Add the cornflour slurry and gently heat until the goulash has thickened slightly and is rich and glossy. Taste for seasoning and serve.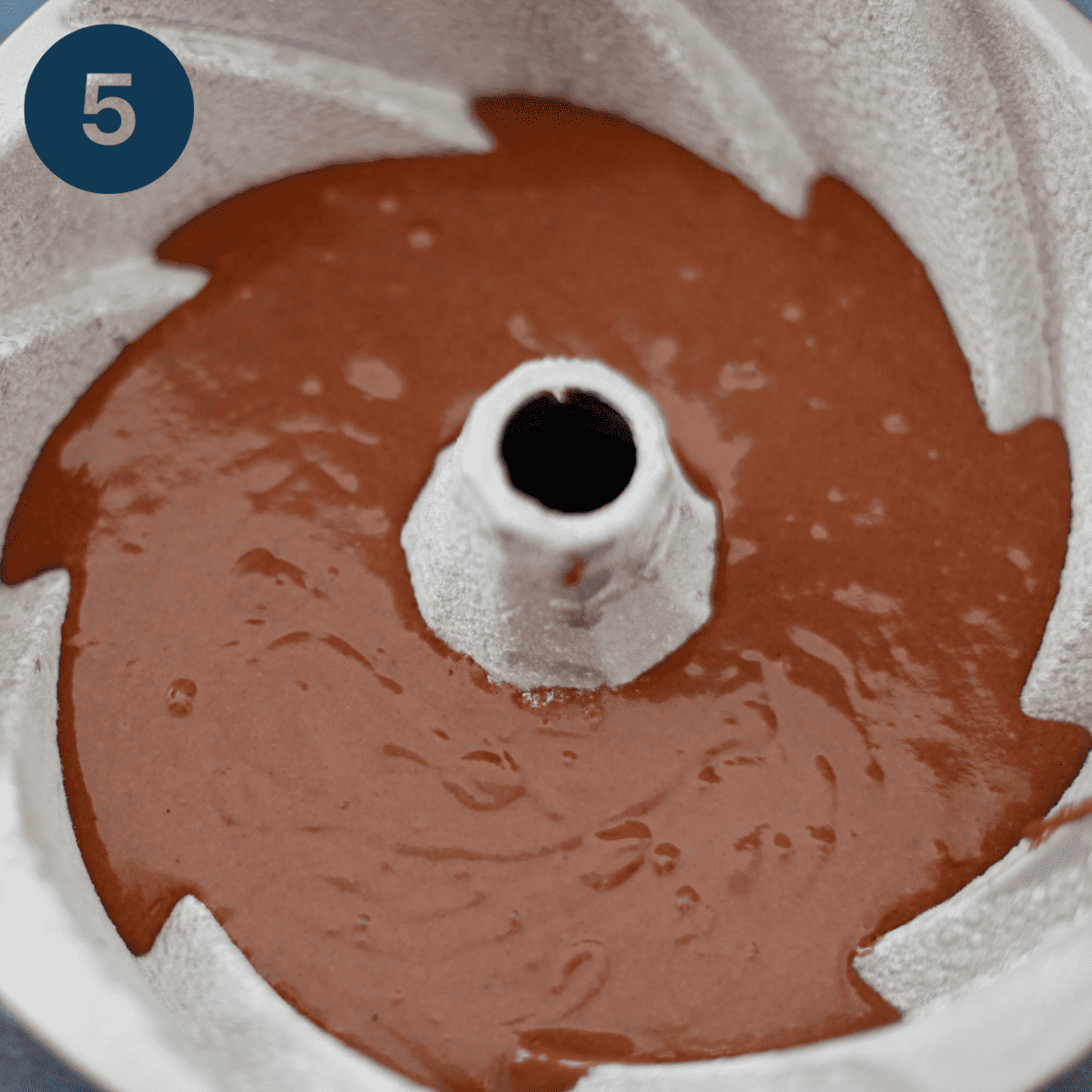 Pour the batter carefully into your prepared bundt tin.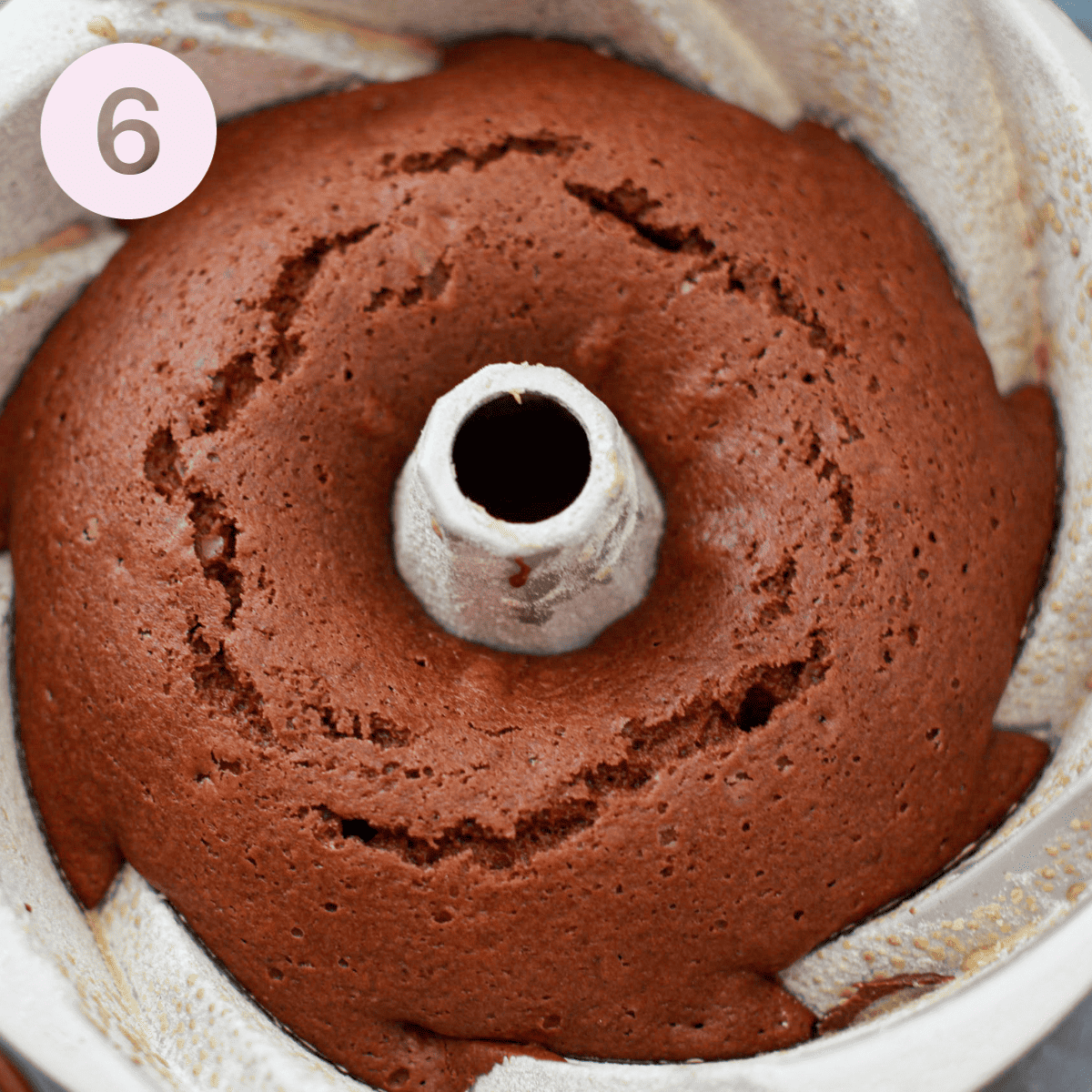 Bake for 30 minutes. Leave to cool in the tin for 10 mins.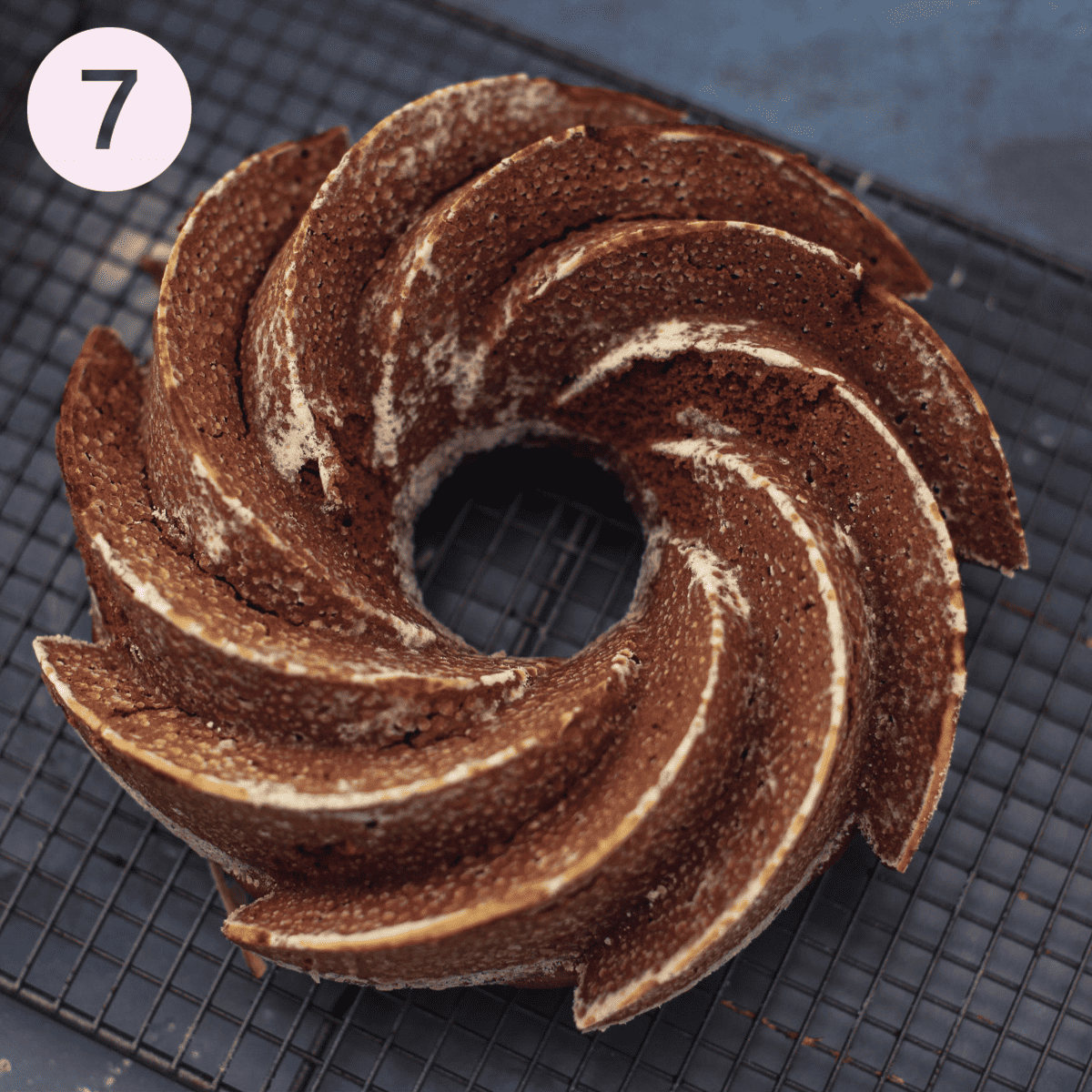 Turn out and leave to cool completely.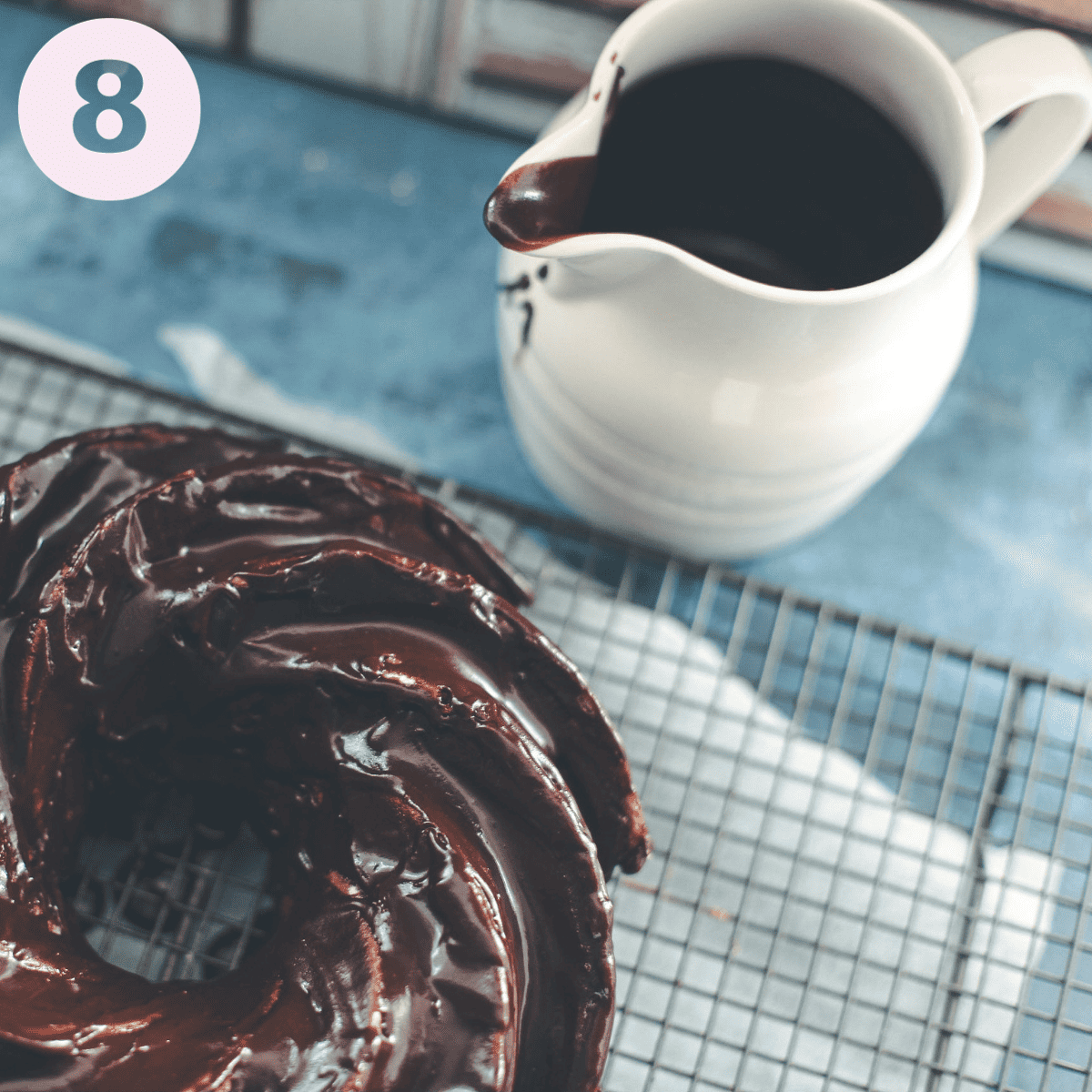 Once cooled, cover with chocolate glaze.
Instructions to make the vegan chocolate glaze
Gently melt the butter and chocolate in a saucepan over low heat.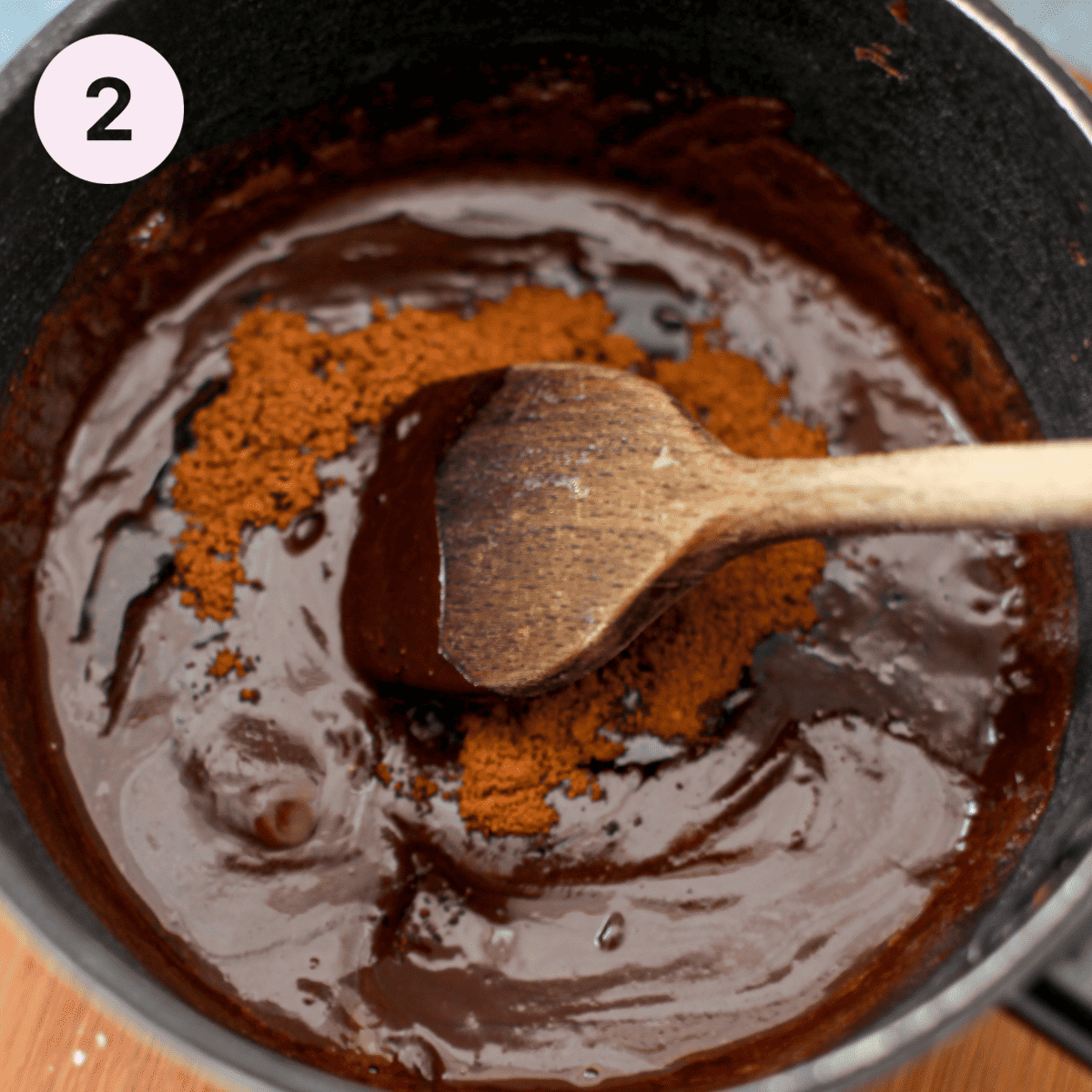 Stir in the espresso powder and vanilla.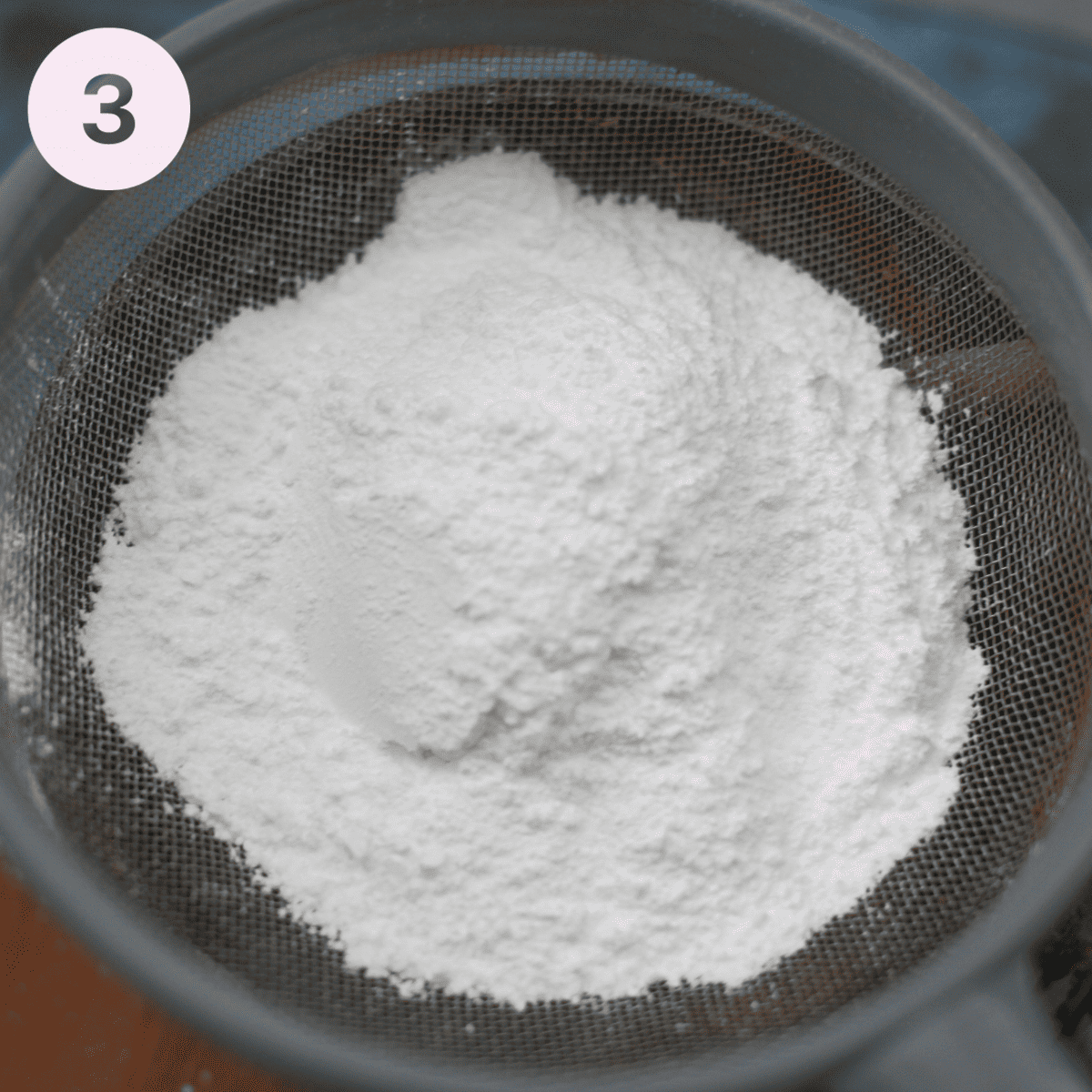 Sift the icing sugar.
Mix sifted icing sugar into melted chocolate.
Storage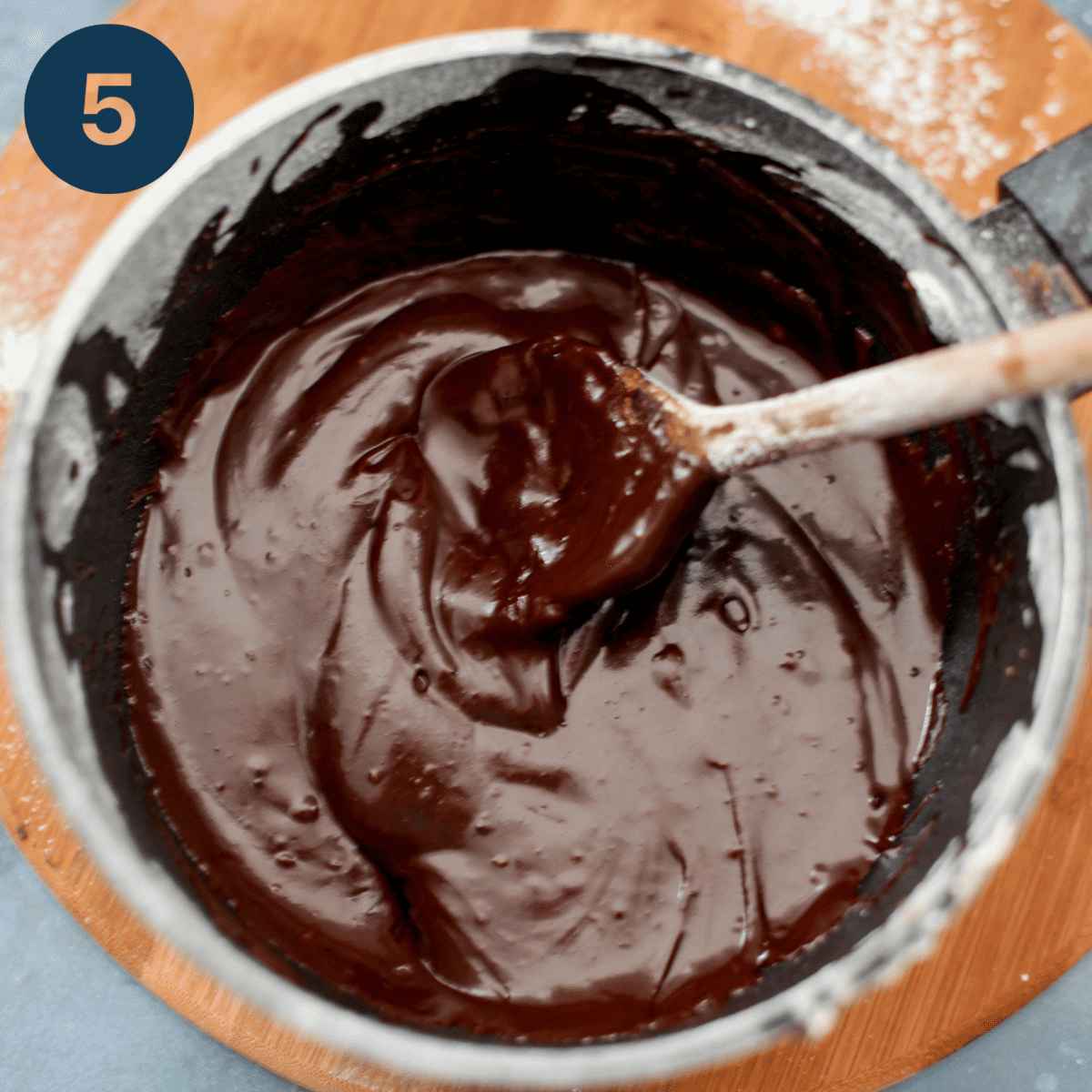 Adding a little boiling water at a time, beat in, until you have a pourable consistency.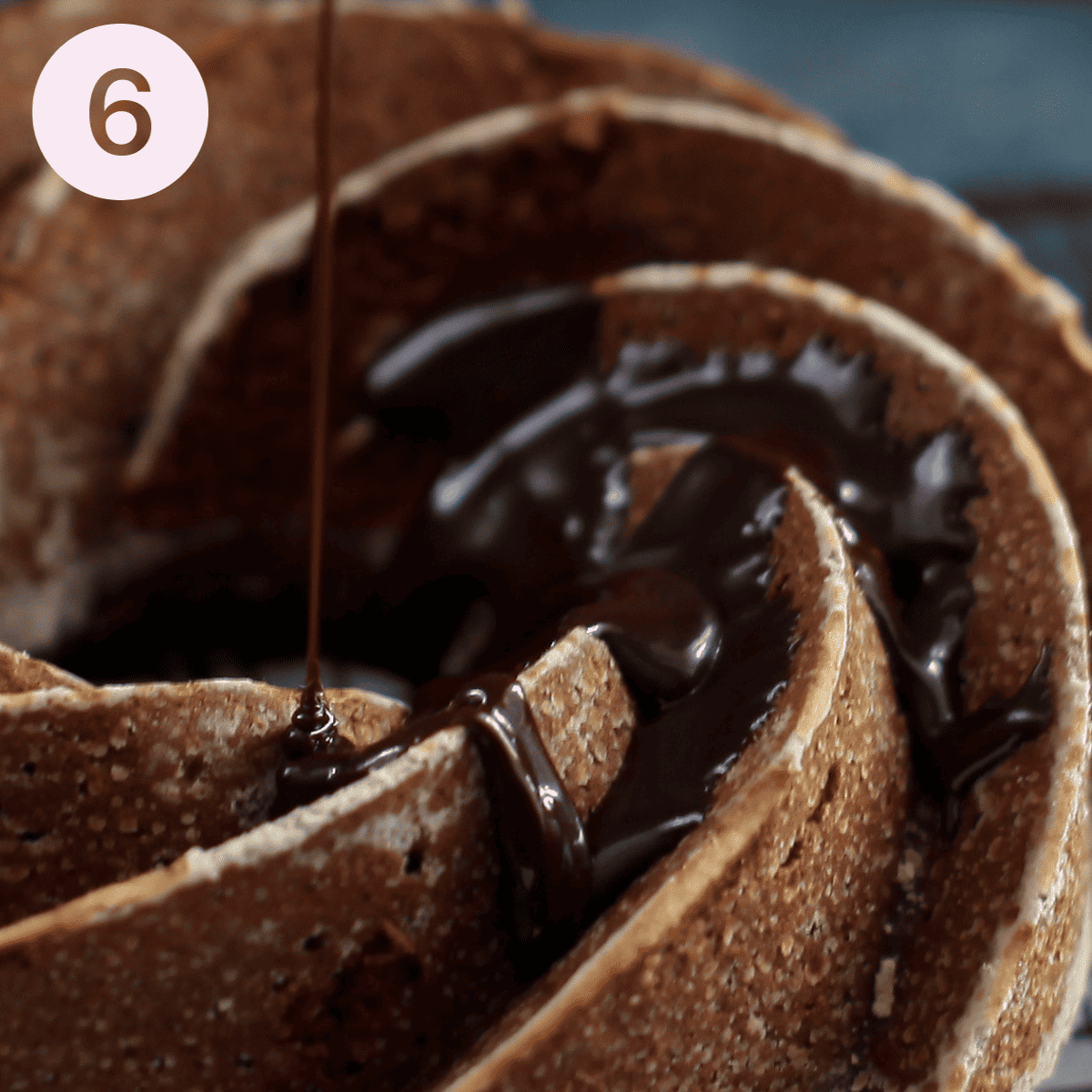 Pour over cooled Bundt cake.
You can store the cake plain, or iced, in an airtight container for up to 5 days in cooler weather at room temperature.
The un-glazed bundt cake can be frozen. Once cool, wrap carefully in clingfilm and place in an freezer container for up to 3 months. Thaw gently at room temperature.
Top tip
I like to make a dark chocolate Bundt cake by using cacao powder, and then adding 100% dark chocolate to my glaze, but you could make it a much lighter cake by using vegan milk chocolate for the glaze instead.
FAQ
What is a Bundt cake?
Bundt cakes are not a specific cake or recipe, but instead refers to the tin that it is baked in. A Bundt tin is a round tin with a central pillar, giving you a distinctive hole in the middle of the cake. The tins come in many intricate patterns.
The exact etymology of the word "bundt" is not known for sure; however, it could come from the word bund, meaning a bundle of wheat, or it could also refer to bunch, the shaping pattern on the edge of the pan. In parts of Germany, they also refer to Kugelhopf cake as Bundkuchen, combining the words bund and cake. Either way, the word first appeared in print at the turn of last century.
Easy Vegan Chocolate Bundt Cake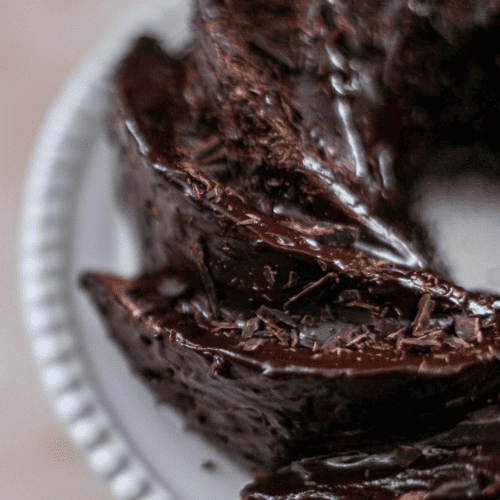 A rich, chocolately vegan bundt cake, quick and easy to prepare.
Ingredients
Cake
1¾

cups

Plain flour

1

cup

sugar

¼

cup

cocoa powder

1

tsp

espresso powder

½

teaspoon

salt

1

teaspoon

baking powder

1

tablespoon

balsamic vinegar

⅓

cup

vegetable oil

1

teaspoon

vanilla extract

1

cup

cold water
Rich Chocolate Glaze
30

g

Butter

-

vegan, unsalted

60

g

Dark chocolate

-

vegan, chopped

1

cup

Confectioners sugar

-

sifted

1

tsp

Espresso powder

-

optional

½

tsp

Vanilla extract

Boiling water
Instructions
To make the Bundt Cake
Lightly oil your bundt tin.

Sift the dry ingredients into a large mixing bowl.

Whisk the melted oil, vanilla extract, balsamic vinegar and water in a jug.

Pour the wet ingredients into the dry, and, using an electric hand whisk, blend for 2 minutes or until thoroughly amalgamated and no patches of flour show.

Pour gently into your prepared bundt tin.

Bake for 30-35 minutes, or until a skewer inserted into the cake comes out clean.

Leave to cool for 10 minutes on a baking rack before carefully turning out onto your cooling rack.

Cool before serving or icing.
To make the chocolate glaze
Place the chocolate, espresso powder and butter in a small saucepan over low heat and melt together, stirring gently all the time.

Remove from the heat and add the vanilla extract and icing sugar. Beat well.

Now stir in enough boiling water to bring the icing to a pourable yet still thick consistency. Start with a tablespoon and add more as needed. I find that the sauce thickens very quickly on standing if you don't use it straight away, so you can always add a little more boiling water to return it to a pouring consistency.

Pour over your cooled Bundt cake.
Please note that where the recipe asks for milk, butter or yogurt, this refers to any plant-based version that you prefer.
Nutrition Facts
Easy Vegan Chocolate Bundt Cake
Amount per Serving
% Daily Value*
* Percent Daily Values are based on a 2000 calorie diet.