Spicy Chili Soy Jackfruit Recipe
Chili Soy Jackfruit recipe. How exactly did I come by this recipe? It was originally called "Korean Hot Beef" (before I veganised it) but it's almost certainly not Korean in origin and I've never been served anything similar by my Korean friends. Of course, it was originally made with slow cooked beef brisket back then. To wit, enter Jackfruit, the perfect thing to replicate slow-cooked meat.
I like my preparation to be quick and easy and this certainly ticks those boxes. Total prep time is three minutes.
My chili soy jackfruit contains only four main ingredients and a fifth critical ingredient, time. Best prepped early in the day and simmered over low heat or in a slow cooker, it still tastes just as good if you only have half an hour!
I love to serve this over plain boiled rice and topped with kimchi.
What is Jackfruit?
The Jackfruit is a large fruit that grows in many Tropical regions worldwide. It is from the same family as figs, mulberries and breadfruit, looking most similar to the breadfruit, with a green bumpy skin.
Whilst it is served locally as a sweet, its bland flavor and flaky texture lend it to dishes that require meat replacements. It is comparable in texture to pulled pork or beef and absorbs flavors perfectly.
How do you prepare Jackfruit?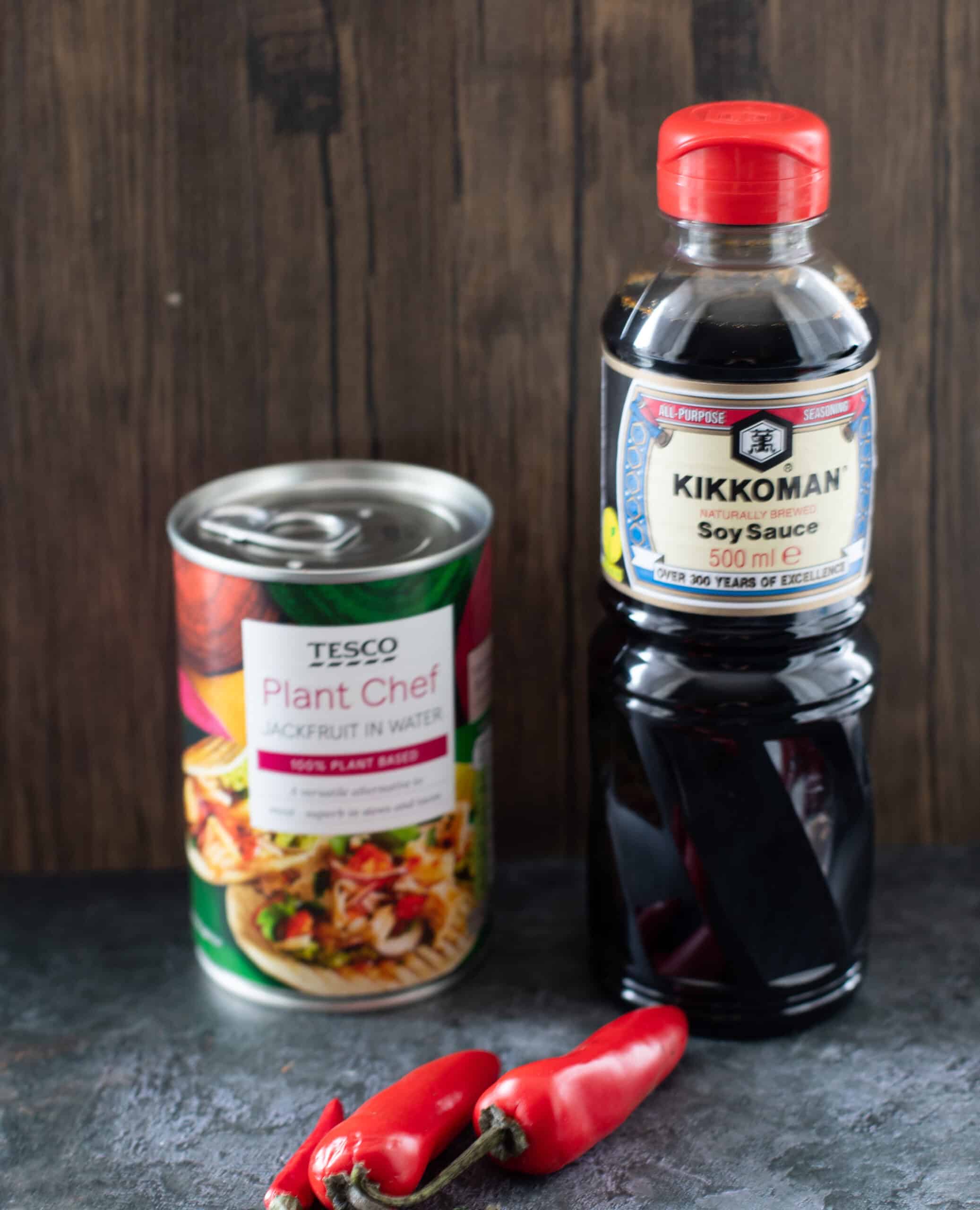 Jackfruit is really easy to prepare. It comes in tins, preserved in water or brine.
The first thing to do is drain and rinse the jackfruit before adding to your dish.
Secondly, add your seasonings. The longer you can leave the jackfruit to absorb flavour, the better.
You can prepare the flesh of the fruit in two ways. You will notice that it comes in large triangular chunks, with different textures, and smooth seeds and seed beds. You can remove these seeds, and the seed beds (these are a little chewier to eat) before cooking, or after. It doesn't really matter, but is probably easier whilst the fruit is still cold!
Once the fruit is cooked, it is easy to shred it using a couple of forks.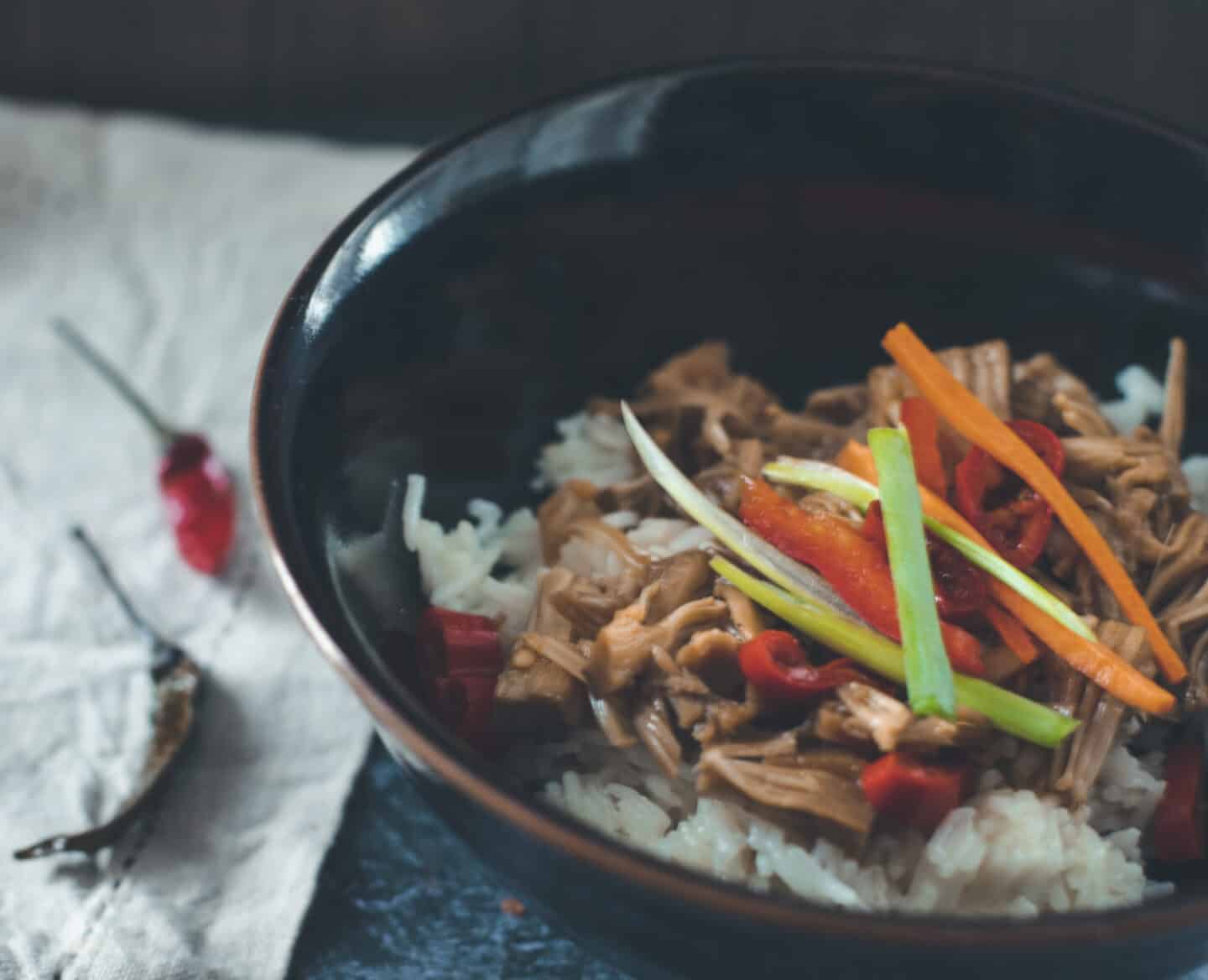 Try my other delicious vegan meals
Chili Soy Pulled Jackfruit
A super easy and quick supper dish
Ingredients
1

10oz

Jackfruit

drained

1½

cups

Water

¼

cup

Soy Sauce

2

Green Chillis

chopped

½

tsp

White Pepper

Pinch

Salt
Instructions
Place all the ingredients in a medium saucepan.

Bring to a boil.

Turn down and simmer until the liquid reduces slightly and the Jackfruit shreds easily.

Serve over boiled rice.
Nutrition Facts
Chili Soy Pulled Jackfruit
Amount per Serving
% Daily Value*
* Percent Daily Values are based on a 2000 calorie diet.