Disclaimer: this is a Guide to Vegan Drinks at Costa Coffee UK 2023. If you are in the UK and are interested in what Vegan drinks you can get from Starbucks, click here. Updated January 2023 to reflect new menu changes.
Jump to:
Click here for my guide to vegan food and drink at Starbucks and click here to try my vegan copycat version of Costa's festive impulse Coffee Shortbread!
Costa 2023 Drinks Update
It's a new year for Costa and I'm excited to see what's on the menu for plant-based diets in the new year. In previous years they have waived the dairy-free milk penalty for Veganuary, not sure if that's happening this year. I have also heard that they will be implementing another price increase early this year.
Food-wise, the festive options are now gone, replaced with a Vegan Saus'ge and Breakfast bap and the Vegan Meatb'll wrap. It looks like there's no vegan cakes at all at the moment (but watch this space as I contact my instore moles later today), and no coffee based drinks, but a selection of new Fuze teas.
As in previous years, many stores will have stock of the festive syrups left, so if you ask, they will happily pop a shot of Toblerone sauce in your vegan hot chocolate if they still have some.
Let's hope that they have something exciting coming for the new year. With increasing prices, I have found that Costa's selection has been more than lacklustre recently.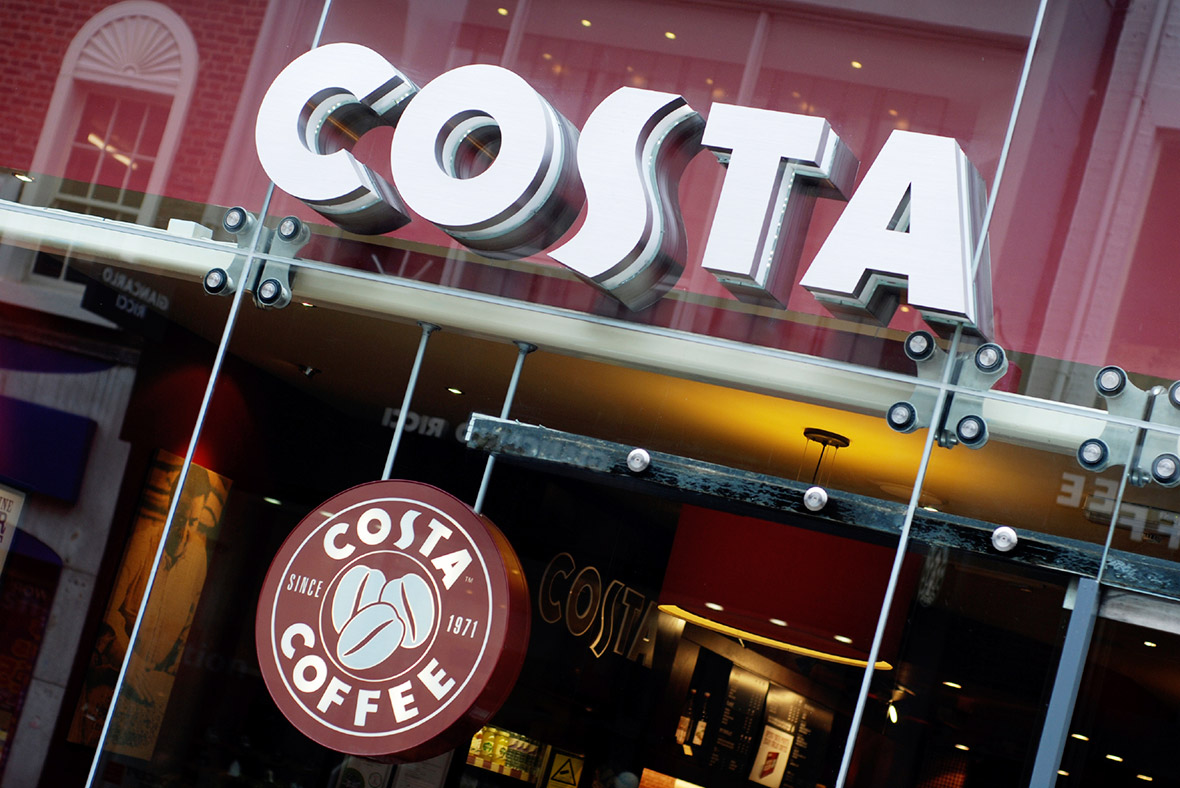 I remember, many years ago, being excited by the opening of a new type of shop on the high street: the Coffee Shop. If you are American, you will find the concept of Coffee Shops to be as old as time itself. In the 1950s, the Beatniks spent hours sipping black coffee (whilst using other stimulants) to debate endlessly about poetry and jazz, in the 90s Dale Cooper enjoyed his coffee black, too, along with a slice of damn fine cherry pie.
"Black as midnight on a moonless night."

Dale Cooper
Then came perhaps the catalyst: Central Perk in Friends opened Brit's eyes to the social aspect of coffee drinking. UK options were limited for daytime coffee soirees: we had pubs (not necessarily family friendly), and greasy spoon cafes. But we didn't have cosy, intimate places to meet friends during the day and enjoy a hot drink and a piece of cake.
When coffee shops first started popping up on the High Streets of the UK, they only had simple menus with the drinks that are still among the most popular today: Lattes, Americanos, Cappuccinos, Flat Whites, Tea. These were offered with a soya milk option but not much else was on the menu for vegans.
Fast forward 15 (or more) years, and most restaurants and coffee shops on the High Street cater to all dietary requirements. It is still tricky trying to find something for the gluten free/vegan but they are getting there.
So, here are drinks that are vegan friendly and can be found in your local branch of Costa Coffee. Please note, some stores may not stock all the vegan Costa food options. I worked for Costa for 6 years and smaller stores often have more limited availability, however, you should always be able to find a fine selection of plant-based milks in store.
It's really important to remember that if you're unsure what is vegan, just to ask your barista: they are trained intensively to know exactly what you are after and give you coffee advice. Of course, if you have an allergy, always ask your barista to check for cross-contamination risks with products too.
What Coffees are Vegan at Costa?
All Costa coffees can be veganised, just ask for your preference of milk: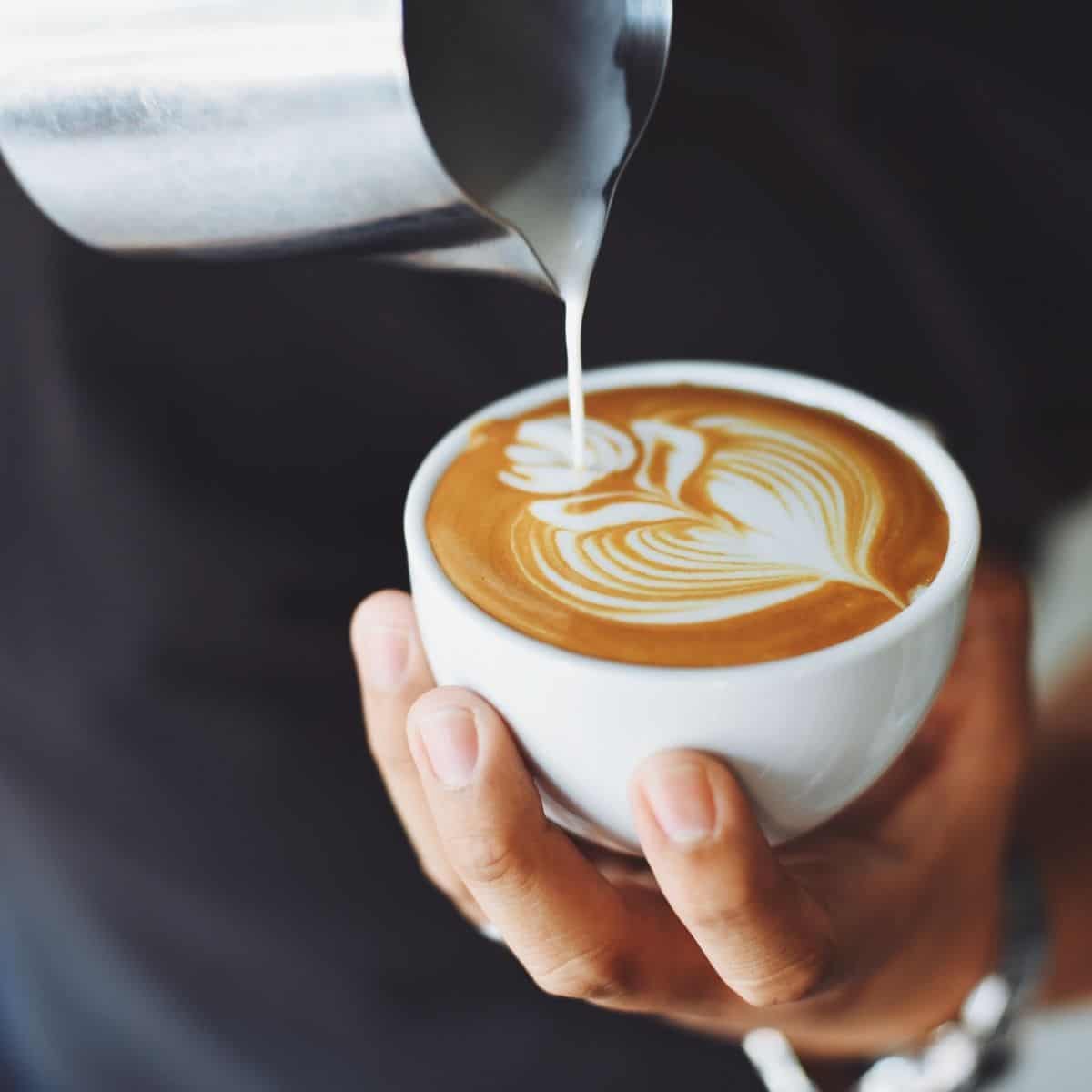 Flat White
Americano
Latte
Cappuccino
Cortado/Caramel Cortado
Espresso
Macchiato
Mocha
Mocha Cortado
Are Costa Express Machines Vegan?
No, Costa Express Machines are not vegan. They only have dairy milk options.
What Plant Based Milks are available at Costa?
Important Note: Costa changed from using Alpro milk to using a company called Adez (owned by Coca-Cola, who also own Costa...coincidence? I don't think so). Unfortunately, due to the production of these milks, none of them can be confirmed as gluten-free (a sign instore confirms that the plant-based milks "may contain wheat"), which makes it impossible for gluten-free vegans to enjoy their normal drink at costa. Very disappointing decision from Costa who, time and time again, seem to ignore what their strong customer base wants and needs.
What Syrups and Speciality Flavours are Vegan at Costa?
So this one is both easy and difficult. All the Monin syrups (this includes Caramel, Hazelnut, Vanilla, Sugar Syrup, Gingerbread) are all vegan. However, some of the festive sauces are not, and contain milk.
Currently, Costa are only offering one speciality drink that is vegan: their Latte+ Range, which is a Latte with additional B12 powder. Now called the Energiser, as of May 22.
What festive drinks are vegan at Costa Coffee?
Currently, Costa states on their website that none of their festive drinks are vegan. However, this is if they are prepared to "brand standard", i.e. with all the whipped cream and toppings. Some of the Christmas drinks can be veganised if you just know what to ask for.
Autumn 22 drinks. Sadly their first Autumn themed range, Costa's Maple Hazel range is not vegan - the maple sauce used contains milk. This is really disappointing because the Hot Cross bun syrup also contained milk, meaning that vegans or people with milk intolerances are unable to enjoy these seasonal drinks.
Summer 22 drinks. Costa have introduced their Velvet Iced Latte range. This is simply plant-based iced lattes with different syrups in them. The only one of this range that isn't vegan is the chocolate and oat one.
Strawberry Iced Infusion.
After Eight Hot Chocolate. Mint Aero Hot Chocolate This is made with a vegan mint syrup. Just make sure to ask for your drink to be made with your plant-based milk of choice, and no cream. Also, this comes with a mint Aero chocolate, which is not vegan. As with most Costa drinks though, this is simply a repurpose of their mint syrup.
March 22 The Hot Cross Bun range of drinks are not vegan! The syrup contains milk. I was told originally that it was just cinnamon syrup, but I have had it confirmed that it is a milk based hot cross flavour sauce.
You can of course ask for any of the festive syrups in your favourite coffee/mocha drink too.
What Non-Coffee Hot Drinks are Vegan at Costa?
So what can you drink at Costa if you don't like coffee?
All the Tea and Tea Infusions
Chai Latte
Is Costa Hot Chocolate Vegan?
As of November 2021, Costa hot chocolate is now vegan again! However, if you have milk intolerance of allergy, there is a strong risk of cross contamination during production of the powder, so please bear this in mind. However, this is wonderful news for those of us who have been missing our Costa hot chocolates or mochas!
What Cold Iced Drinks are Vegan at Costa?
The Mango and Red Berry Fruit Coolers
Peach Iced Tea
Strawberry Tea Infusion
Iced Lattes (made with plant-based milk with a Monin syrup). Costa sometimes refers to these as pour-over iced coffee (along with their other iced coffees that aren't blended).
Cold Brew (without the topping)
Iced Americano
Coffee Frappe. This can have an additional Monin syrup shot added to it.
Costa's Mint Frappe syrup is vegan, I personally checked a bottle and it states that it is suitable for vegans. Just make sure to order it without cream or chocolate sauce/sprinkles and with dairy-free milk
Costa's Strawberry Frappe syrup is also vegan. Again, order without cream and with your choice of dairy-free milk.
Mango Bubble Frappe. This is vegan if made with dairy-free milk and served without the dairy swirl. I asked in-store and the bubbles are vegan (they use carrageenan instead of gelatin).
Note: Costa Frostinos are now called Frappes!
Unfortunately, the Iced Cappuccinos and Flat Whites are prepared with a dairy foam topping, so these are not suitable.
What Food is Vegan at Costa?
Costa have been consistently good with their vegan food options, particularly their cakes, but it does depend on what store you visit. I would recommend that if you want to visit a specific store for a cake and a coffee, give them a call first to make sure that they have some vegan options for you.
Vegan Food Available at Costa May 2022
Costa now collaborates with M&S food, and the plant-based range is clearly marked M&S Plant Kitchen. This includes Tomato & Basil soup, Hoisin no-duck wrap, Nutty salad, golden syrup porridge and some fruit pots. Note: branches based in Tesco stores do not stock the M&S range.
Vegan Bac'n Bap
Vegan Saus'ge Bap
Vegan Smokey Ham and Cheeze Toastie
Vegan BBQ Chick'n Panini
Vegan Macaroni Cheese Meal Box
Non-festive Vegan Food
Rocky Road Slice
Chocolate and Caramelised Biscuit (Lotus) loaf cake
BOSH Chocolate Slice
Brown and white toast (make sure to ask for dairy free spread), plus the toasted teacakes
Toasted Teacake
Impulse Gingerbread cookie, seasonal designs
Shortcake (Impulse product)
Fruity Flapjack
Rice Cakes
Pick n'Mix
Updated Dec' 2022