Vegan Guide to Food and Drink at Caffè Nero – Oct 23
This post contains links to affiliate websites, such as Amazon, and we receive an affiliate commission for any purchases made by you using these links. We appreciate your support!
Not sure what to choose at UK coffee chain Caffè Nero? Read on for my full guide on what's vegan and what's not at one of the UKs most popular coffee shops!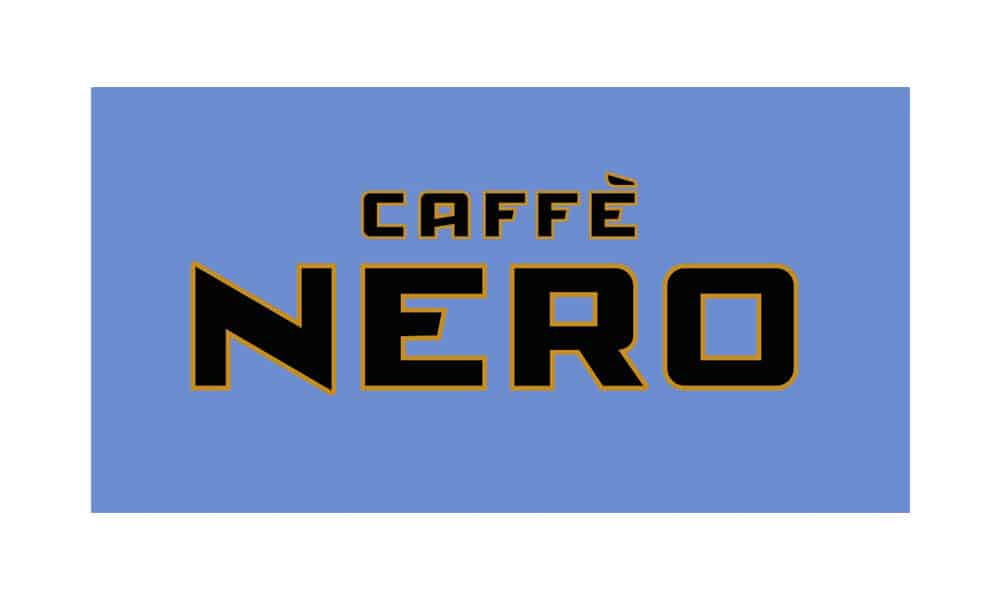 Click here for my guides to vegan food and drink at Starbucks, Pret, and Costa Coffee!
Caffe Nero is a UK coffee chain that, along with Starbucks, Pret and Costa is one of the most popular on the British high street. To me, their unique selling point is their cosy coffeehouses, which seem reminiscent of 90s American style coffee shops (think Central Perk).
A Short History of Caffè Nero
Caffe Nero was founded in 1997 when American businessman, Gerry Ford, purchased 5 coffee shops in South Kensington, London. Since then, they have expanded to over 1000 stores throughout the UK, Europe and the United States.
Their in-store coffee shops are cosy, and warm, with leather seats and wood interiors, in contrast to the more modern Starbucks or Costa coffeeshops. Whilst Caffe Nero do not make my favourite coffee, I do love the ambience of their stores and feel that they have spent a lot of time to make them feel welcoming, a place to spend time sipping coffee and enjoying a pastry, rather than the hustle-bustle, clinical layout of the bigger chain coffee shops.
As one of the UK's larger coffee chains, do Caffe Nero offer good vegan options?
More Vegan Roundup Guides!
I love to share recipes from my fellow plant-based food bloggers and here are some of my latest roundup posts!
What Coffees are Vegan at Caffè Nero?
Note: you can also add soya milk to the black coffee or Espresso, but this is the only milk alternative they currently offer.
Americano
Espresso
Latte
Cappuccino
Flat White
Cortado
Macchiato
Mocha
Caramelatte if made with plant-based milk and their creamy vegan topping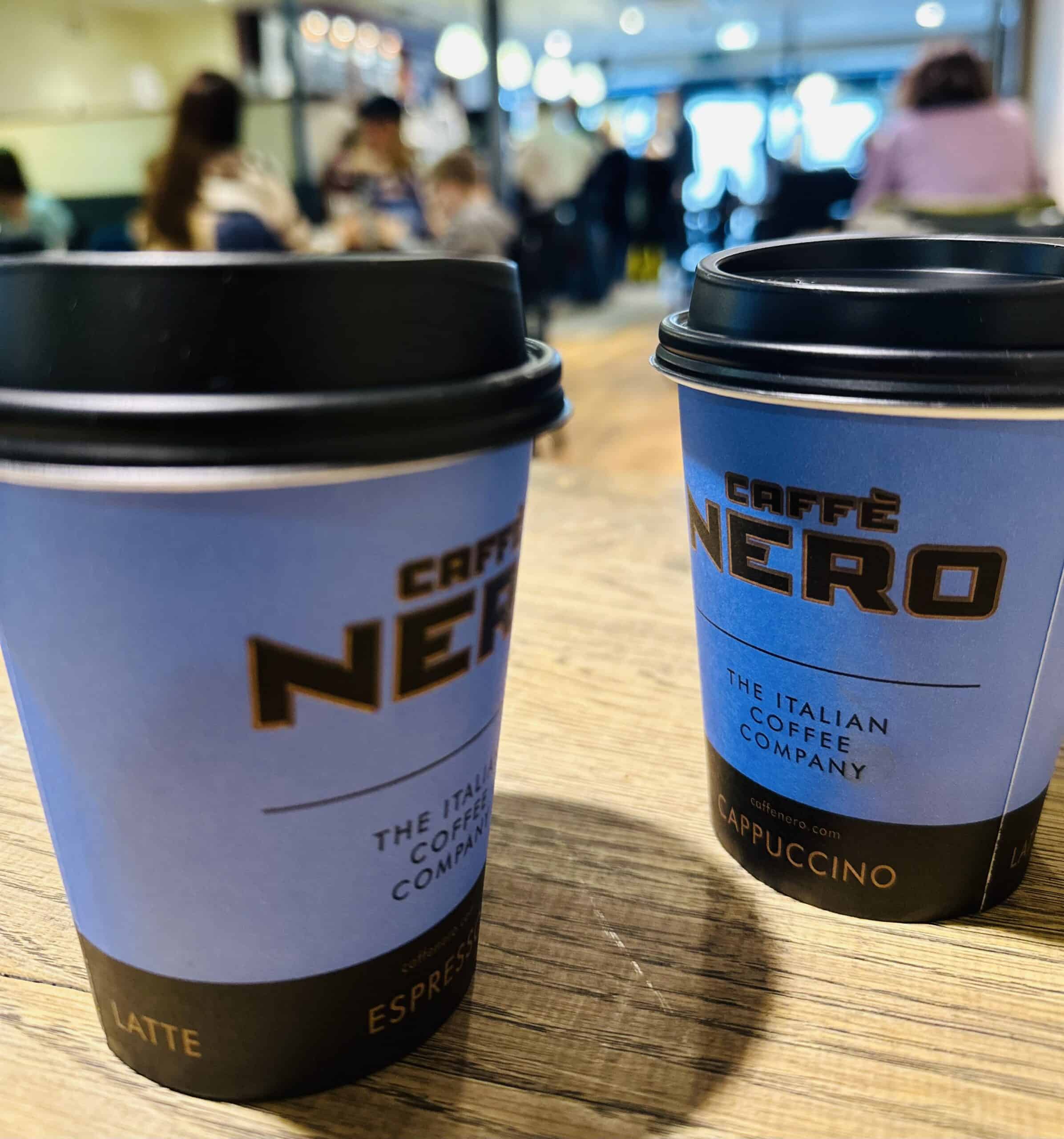 What Plant Based Milks are available at Caffè Nero?
Soya Milk
Coconut Milk
Oat Milk
What Syrups are Vegan at Caffè Nero?
Vanilla
Caramel
Cinnamon
Pumpkin Spice
Hazelnut
Amaretto
Pistachio and Salted Caramel
Caramel Sauce
What Non-Coffee Hot Drinks are Vegan at Caffè Nero?
So what can you drink at Caffe Nero if you don't like coffee?
Tea (ask for Soya milk)
Herbals Teas
Chai Latte if made with plant-based milk
Hot chocolate, if made with plant-based milk, creamy topping and vegan marshmallows
Is Caffè Nero Hot Chocolate Vegan?
Caffe Nero's Hot Chocolate is vegan if made with plant-based milk and, if wanted, plant-based creamy topping
What Cold Iced Drinks are Vegan at Caffè Nero?
Tropical Fro-Yo Frappe if made with plant-based milk
Iced Latte – made with plant-based milk and (optional) syrup of your choice
Pistachio Iced Latte
Amaretto Iced Latte – made with plant-based milk and without mini biscotti sprinkles
Iced Cappuccino
Frappe Latte if made with plant-based milk
Mocha Frappe
Iced Flat White
Iced Americano
Coconut Caramel Iced Latte
Cherry Iced Latte
Strawberry/Vanilla/Chocolate Milkshakes – if made with plant-based milk
Mango and Passionfruit Booster
Italian Peach & Strawberry Fruit Booster
Sicilian Lemonade
Vegan Breakfast Items at Caffè Nero
Mango & Passionfruit Bircher
THIS Plant Based 'Sausage' Ciabatta
Porridge made with plant-based milk
Vegan Sandwiches at Caffè Nero
Plant Based "Chicken" Arrabiata Panini
Do Caffè Nero offer Vegan Pastries?
Yes, they offer a vegan raspberry croissant.
Other Vegan Food Options at Caffè Nero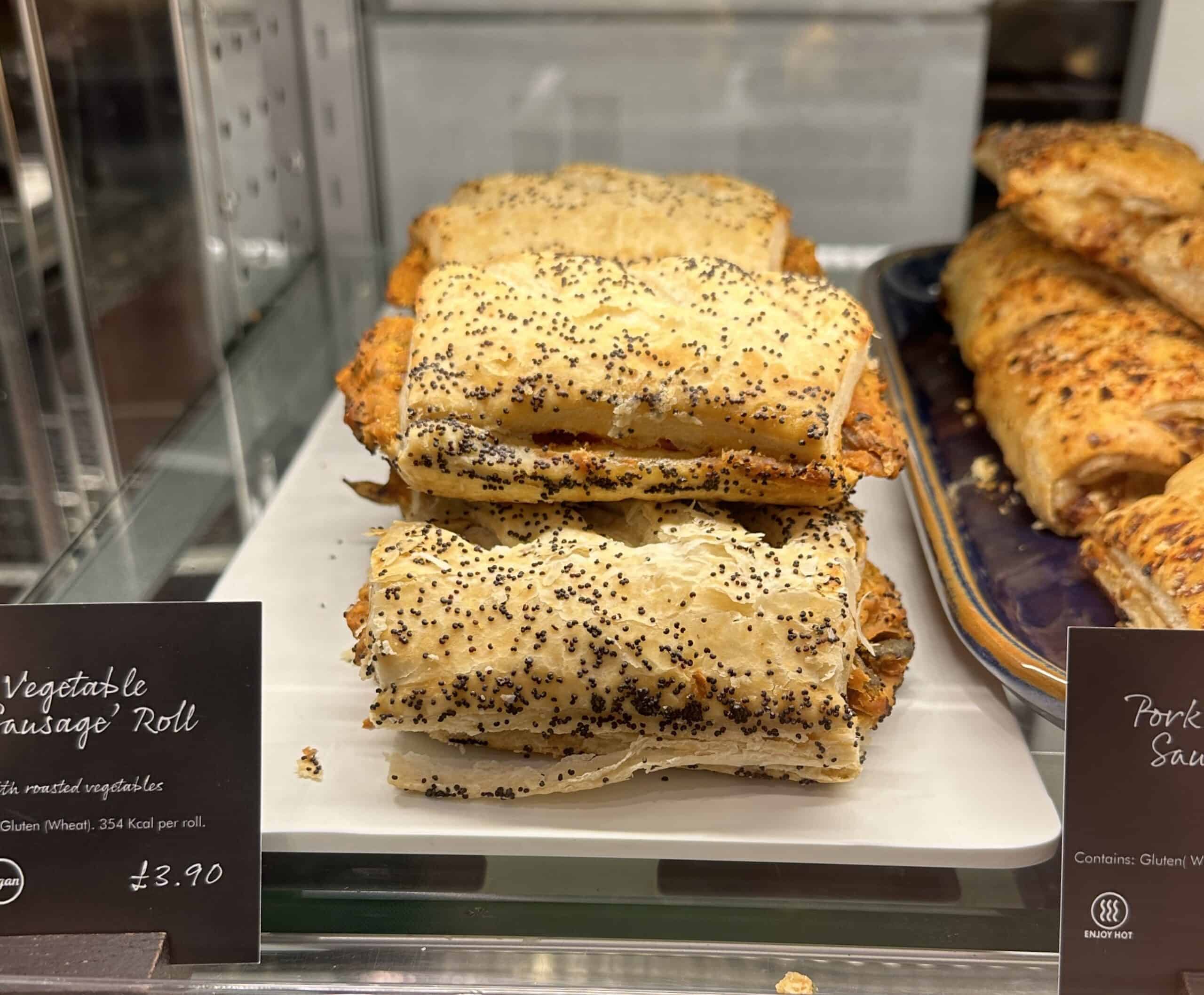 Plant Based Vegetable 'Sausage' Roll
Tomato & Basil Soup
Sourdough Bread Roll
Sweet Vegan Treats at Caffè Nero
Note that some of these items are "accidentally vegan" which means that they are not suitable for people with milk or egg allergens due to the processing of the items but do not list eggs or dairy in the ingredients.
Salted Caramel & Chocolate Vegan Cheesecake
Plant Based Chocolate & Caramelised Biscuit Cheesecake
Chocolate Chip Cookie
Oat & Cranberry Cookie
Gianduja Chocolate
Vegan Marshmallows
Granola Flapjack
Fruited Teacake
Vegan Fruit Flapjack (impulse item)
Vegan Stem Ginger Biscuit (impulse item)
Vegan & Gluten Free Chocolate Brownie (impulse item)
Updated Oct' 23