How to Make Vegan Soutzoukakia (Greek Meatballs in a tomato sauce)
Vegan Soutzoukakia recipe, a nutty rissole served with a rich, tomato sauce and traditional pilaf – a perfect slow-cooked recipe for the family
I have a deep affinity for Greek food, its tangy olives, aromatic fresh Thyme and sour preserved lemons. I adore their love of sweet, sweet confectionaries and how they fold gossamer fine Filo pastry into intricate shapes, seemingly effortlessly and I suppose because I hate the cold weather, the persistent rain and the needlessly expensive drab food, Greece seems to be everything Britain isn't: warm and sunny with simple spicy food that is cheap but always flavourful.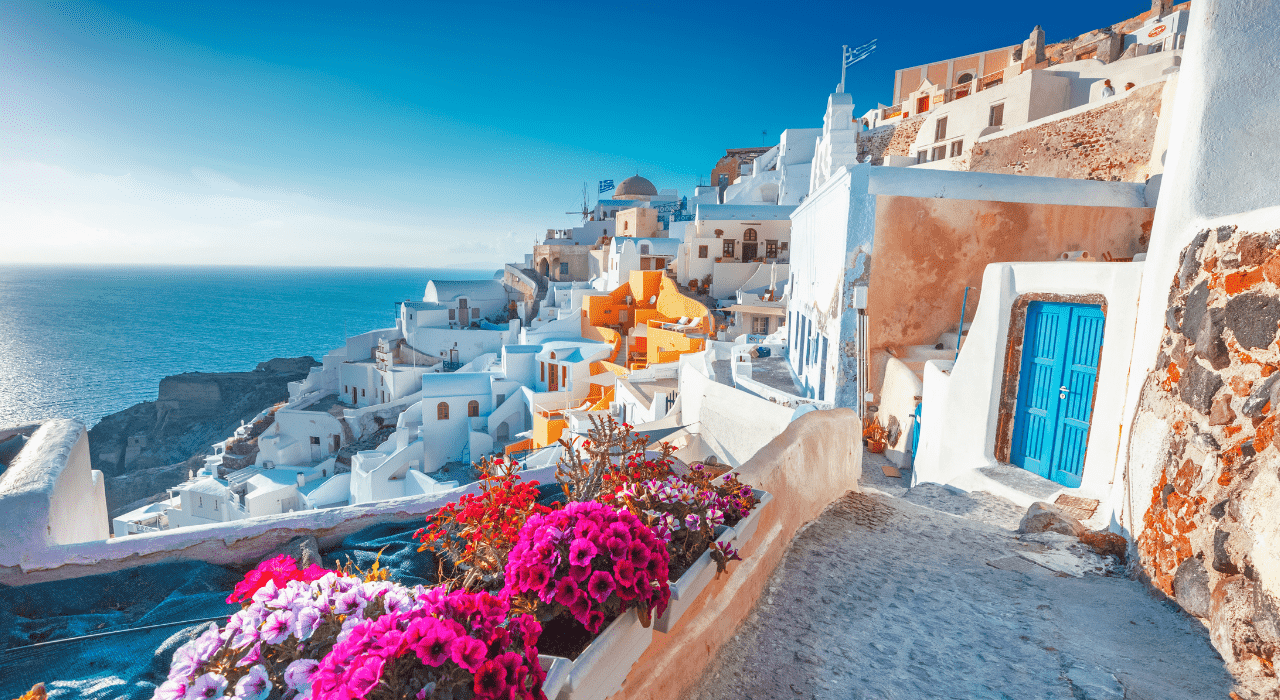 In particular, the Meze are alluring, the concept of eating small platefuls of different foods appealing to my greedy nature.
Whilst the days are still windy and rainy and I get splashed by thoughtless drivers as I scuttle to and from my car each day, I like to cook robust meals that stick to my ribs and make me feel bolstered from the world.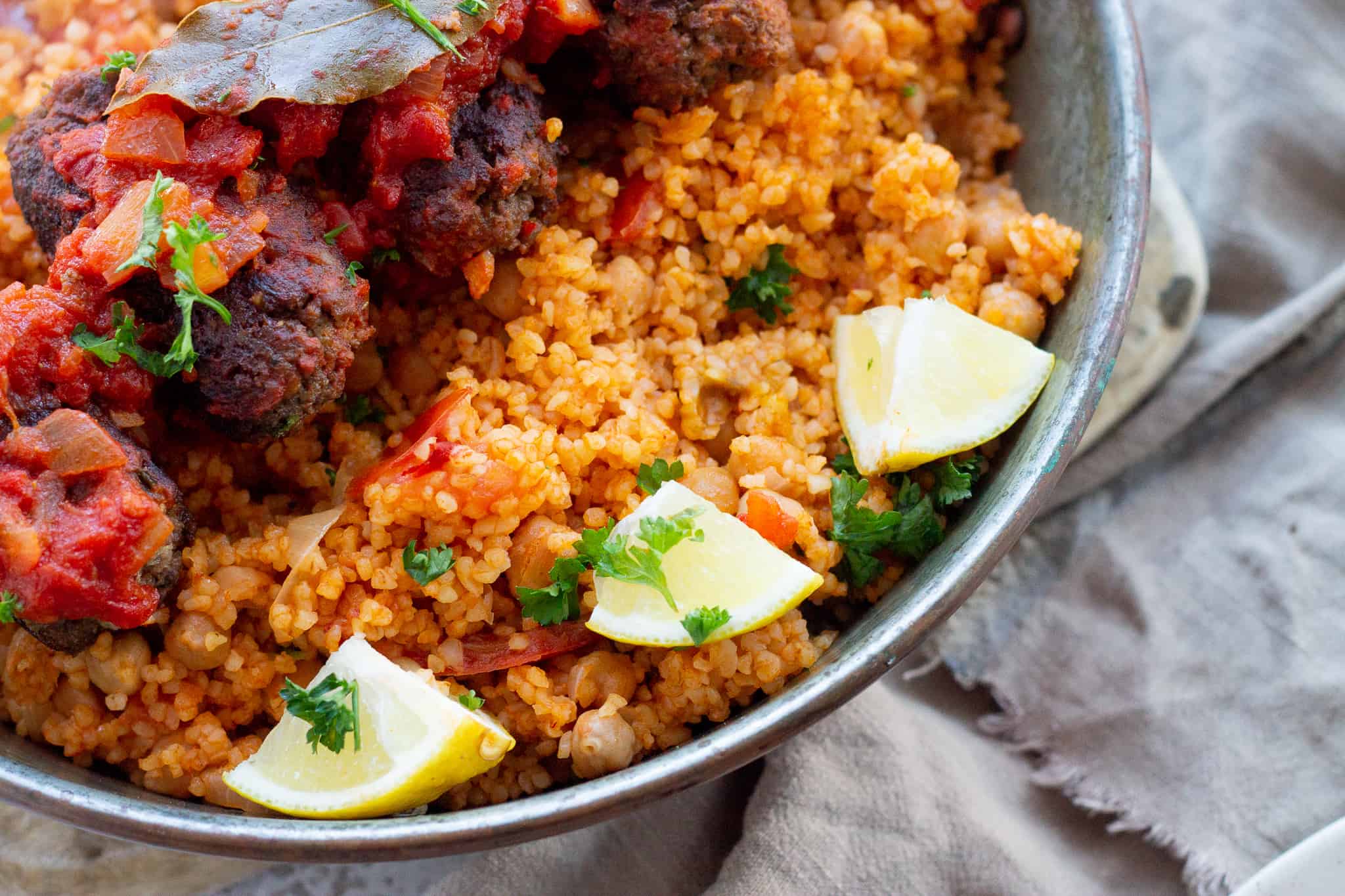 To me, Soutzoukakia is the Greek version of what is arguably the ultimate cosy food, spaghetti and meatballs. However, I may cause controversy by stating that Soutzoukakia is a superior dish, if only because the spaghetti is removed and replaced with Bulgur Wheat instead and the tomato sauce in the Greek version is robust and full bodied.
What is Souzoukakia?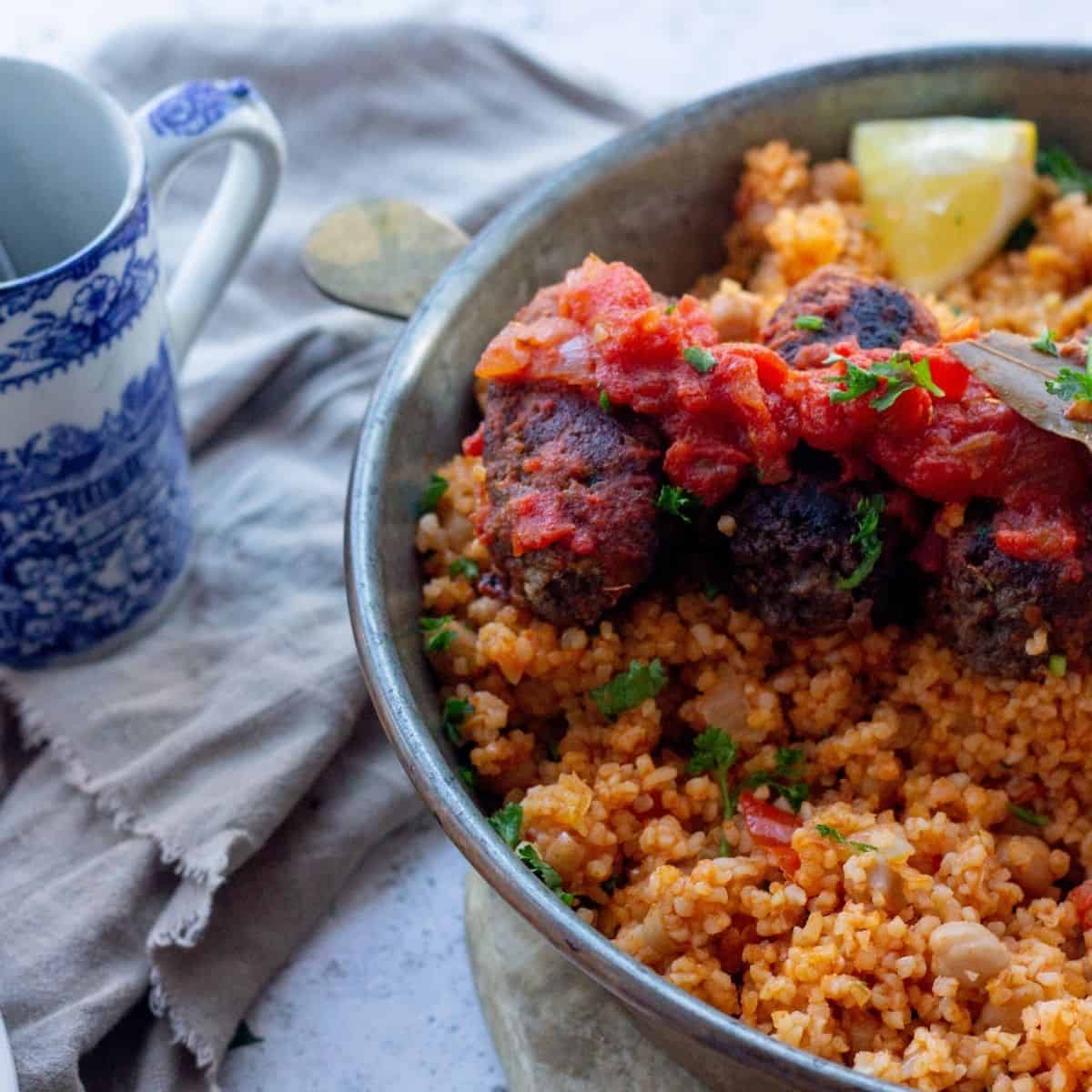 Soutzoukakia is Rissoles, seasoned with fresh Parsley and Cumin, cooked in a rich tomato sauce, and served over Bulgur Wheat that is in turn cooked in its own oniony/tomato sauce. Easy enough to prepare if a little fiddly but well worth it!
How do you make vegan Soutzoukakia?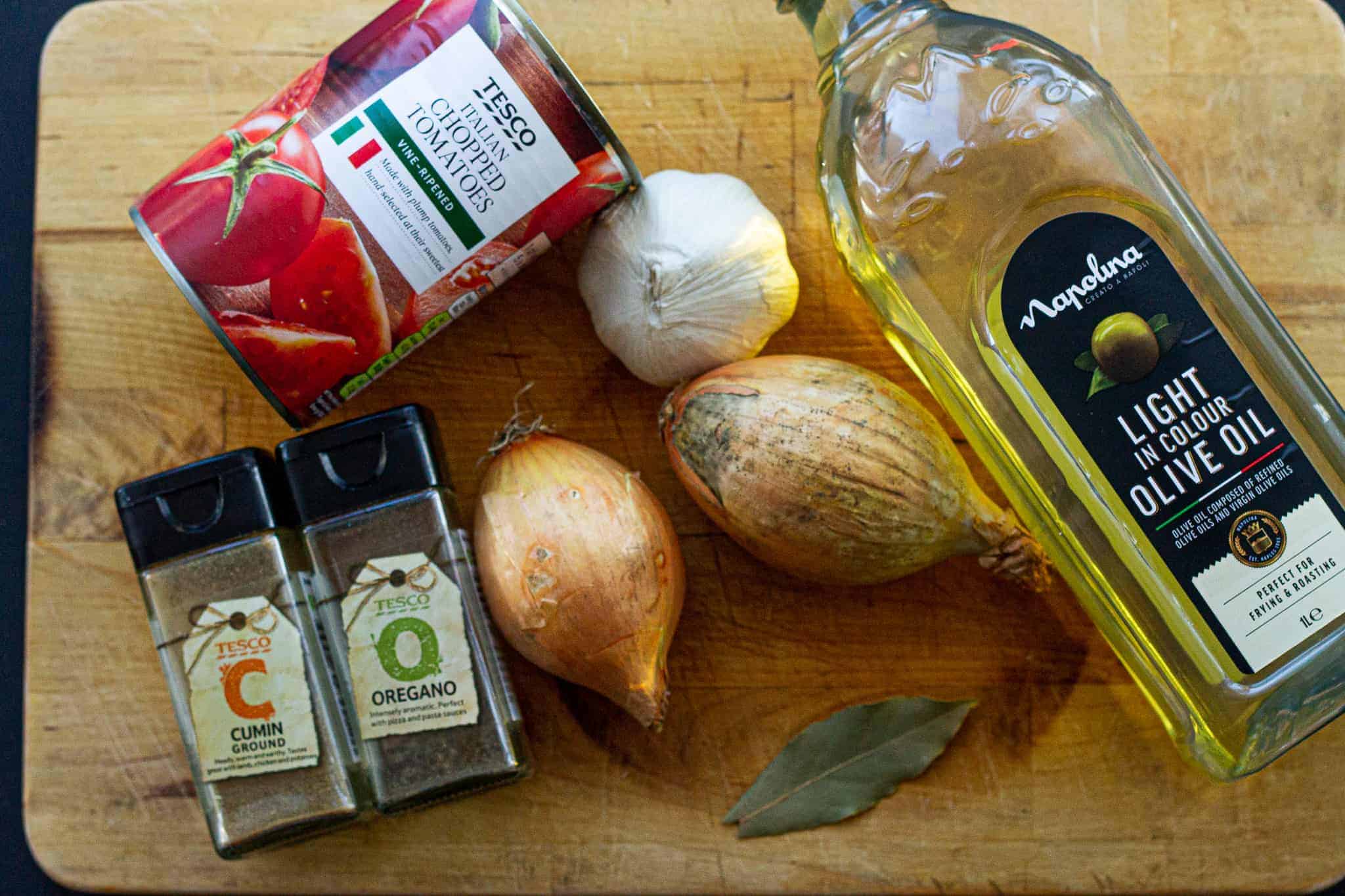 I think that this is a dish best served with the Bulgur Wheat Pilaf but you could serve it with rice or even pasta, maybe Orzo.
For other delicious vegan mains
Vegan Soutzoukakai (Greek Meatballs in a Tomato Sauce)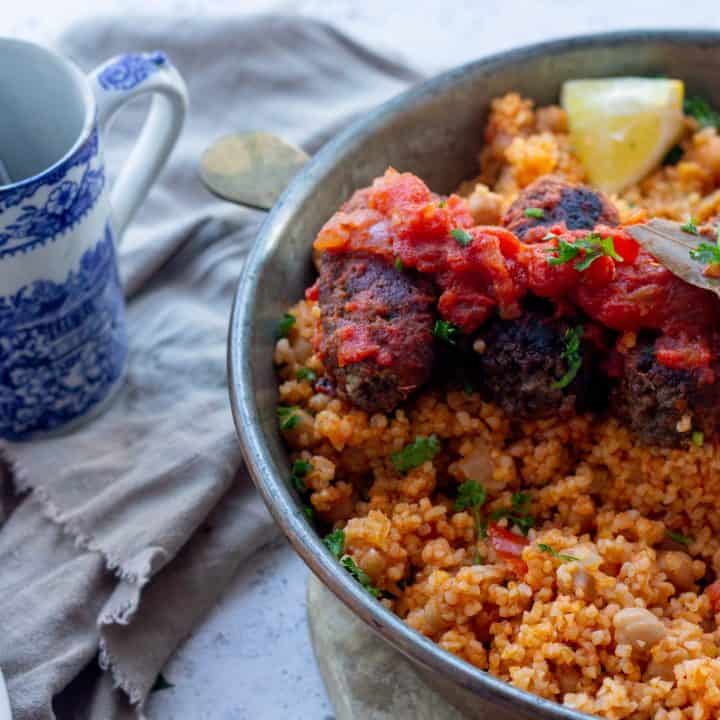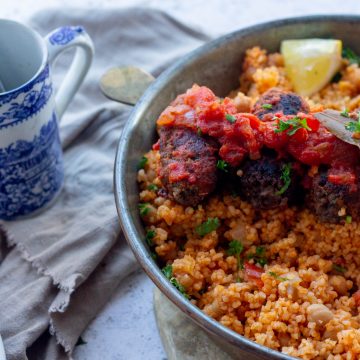 A Greek family favourite, veganised
Ingredients
Tomato Sauce:
2

tbsp

Olive Oil

1

medium

Onion

chopped

2

Cloves

Garlic

minced

450

g

Tomatoes

tinned

1/3

cup

Red Wine

1

Bay Leaf

½

tsp

Cumin

Pinch

Dried Thyme
Rissoles:
1

cup

TVP

soaked in ½ cup water

½

cup

Pecans

toasted

½

cup

Breadcrumbs

100

g

Mushrooms

1

Clove

Garlic

1

tbsp

Parsley

fresh, chopped

1

tbsp

Lemon Juice

¼

cup

Nutritional Yeast

1

tsp

Salt

Pinch

Oregano
Instructions
To make the tomato sauce
To make the sauce, sauté the onion and garlic in 2 tbsp olive oil until softened.

Add the red wine and let simmer until almost evaporated.

Stir in the chopped tomatoes, bay leaf, cumin, thyme and seasoning.

Simmer until the sauce has reduced, thickened and tastes unctious! Set to one side.
To make the Rissoles
To make the rissoles, soak the TVP in a medium bowl with the half cup of water. The mixture will only dampen slightly, you want it remain some texture.

In a food processor, finely chop the walnuts. Add to the bowl.

Process the mushrooms, garlic, parsley, lemon juice and nutritional yeast until a smooth pate forms.

Add this to the bowl along with the breadcrumbs, oregano and seasoning.

Mix will and then stir in the flour to form a stiff mixture.

If the mixture is a little too sticky, add a bit more flour and chill for half an hour or so.

Form into rissole shapes and lightly fry in a little oil until browned.

Add the Rissoles to the sauce and gently simmer for another 20 minutes.
Nutrition Facts
Vegan Soutzoukakai (Greek Meatballs in a Tomato Sauce)
Amount per Serving
% Daily Value*
* Percent Daily Values are based on a 2000 calorie diet.