Vegan Russian tea cakes. Also known as Mexican Wedding Cookies, whatever you know them as, these are far from basic. Delicate, sweet and melt-in-the-mouth, this is as easy as it gets to make cookies.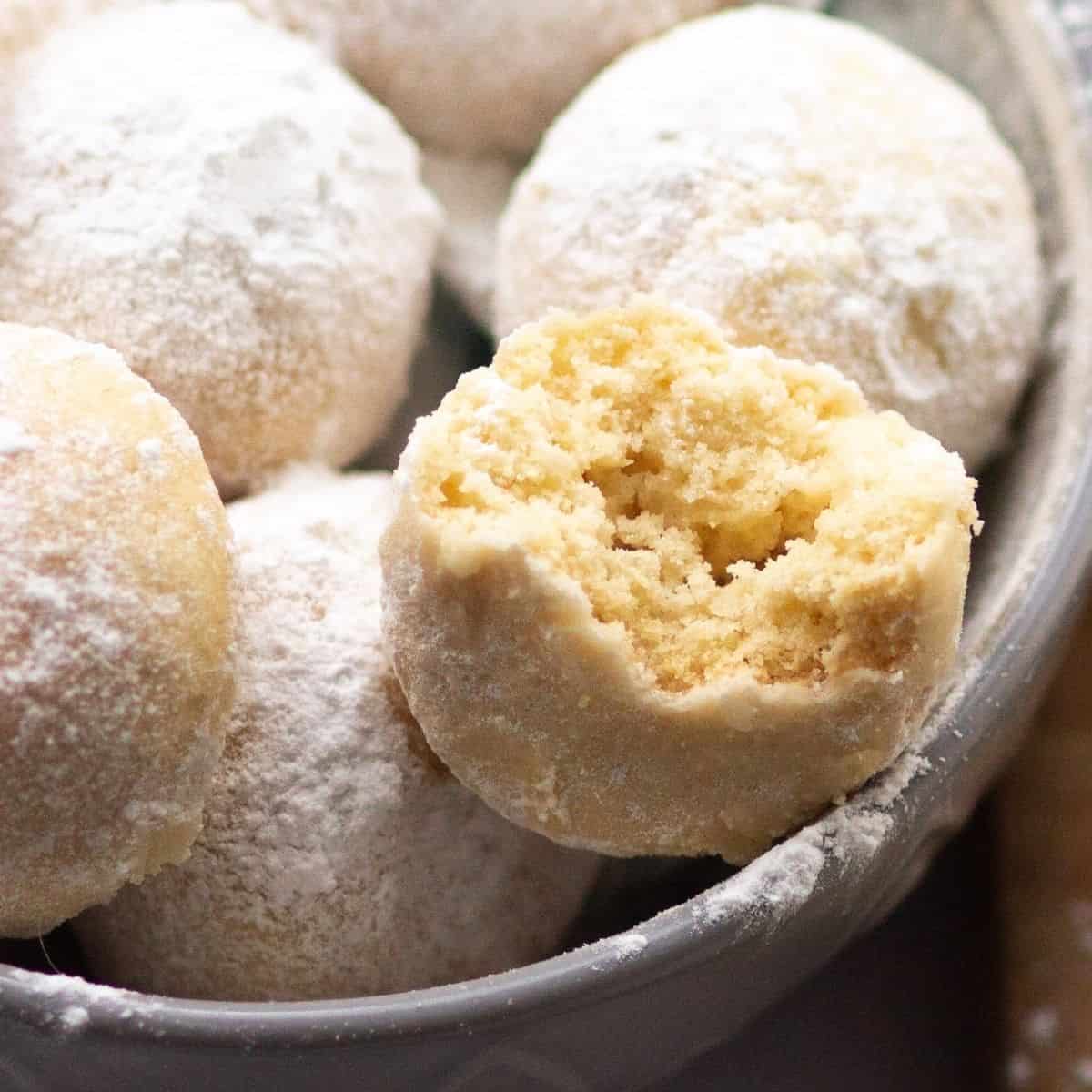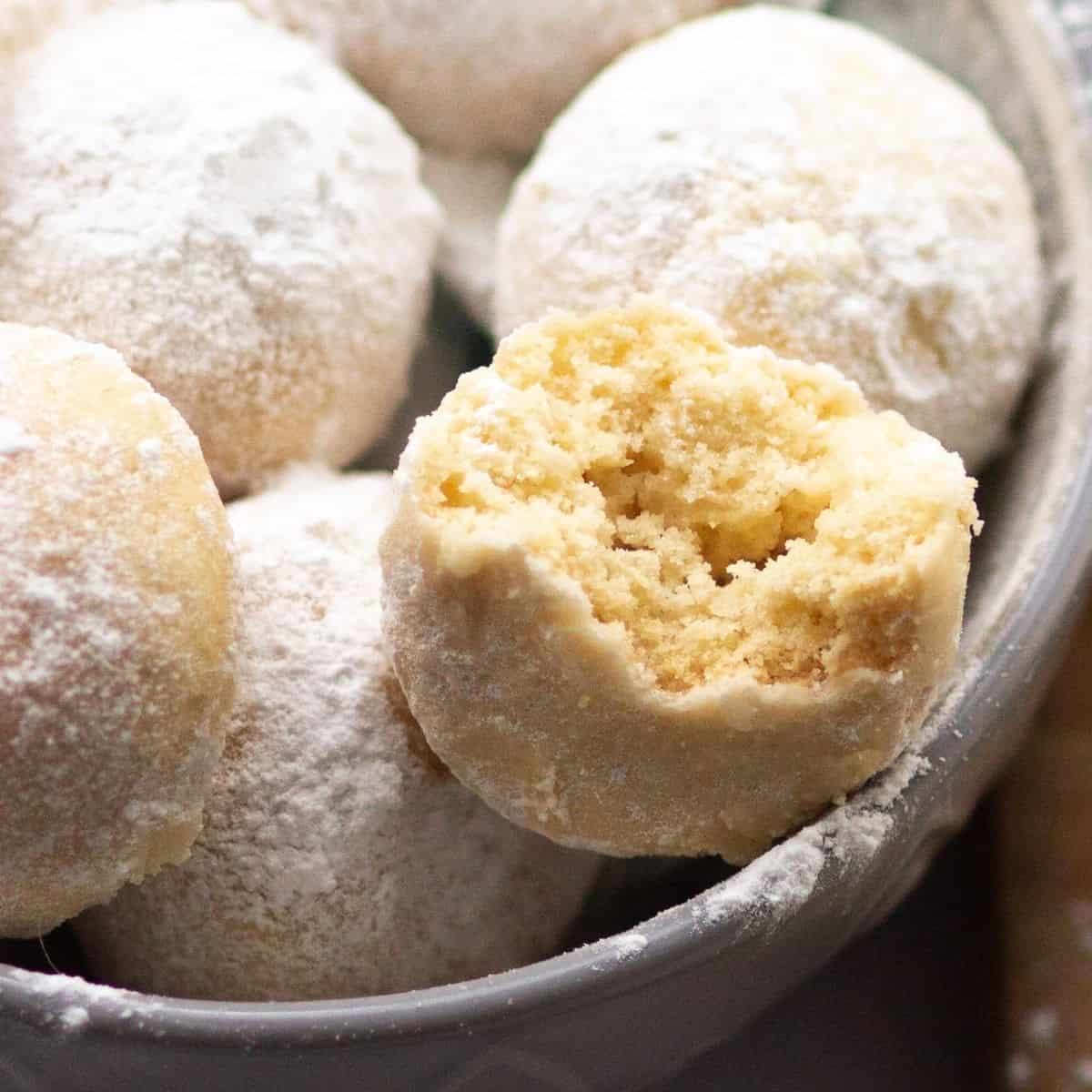 Jump to:
Oh, these are so simple and just about the most sweetly melting thing that you'll put in your mouth this year.
They are not really teacakes, but actually a very short almond-enriched dough that is rolled into a ball and rolled in icing sugar once baked.
You can use other ground nuts, Pecans will make these Mexican Tea Cakes and would also be utterly delectable. A little bite of heaven.
A Little Note About Vegan Cookie Dough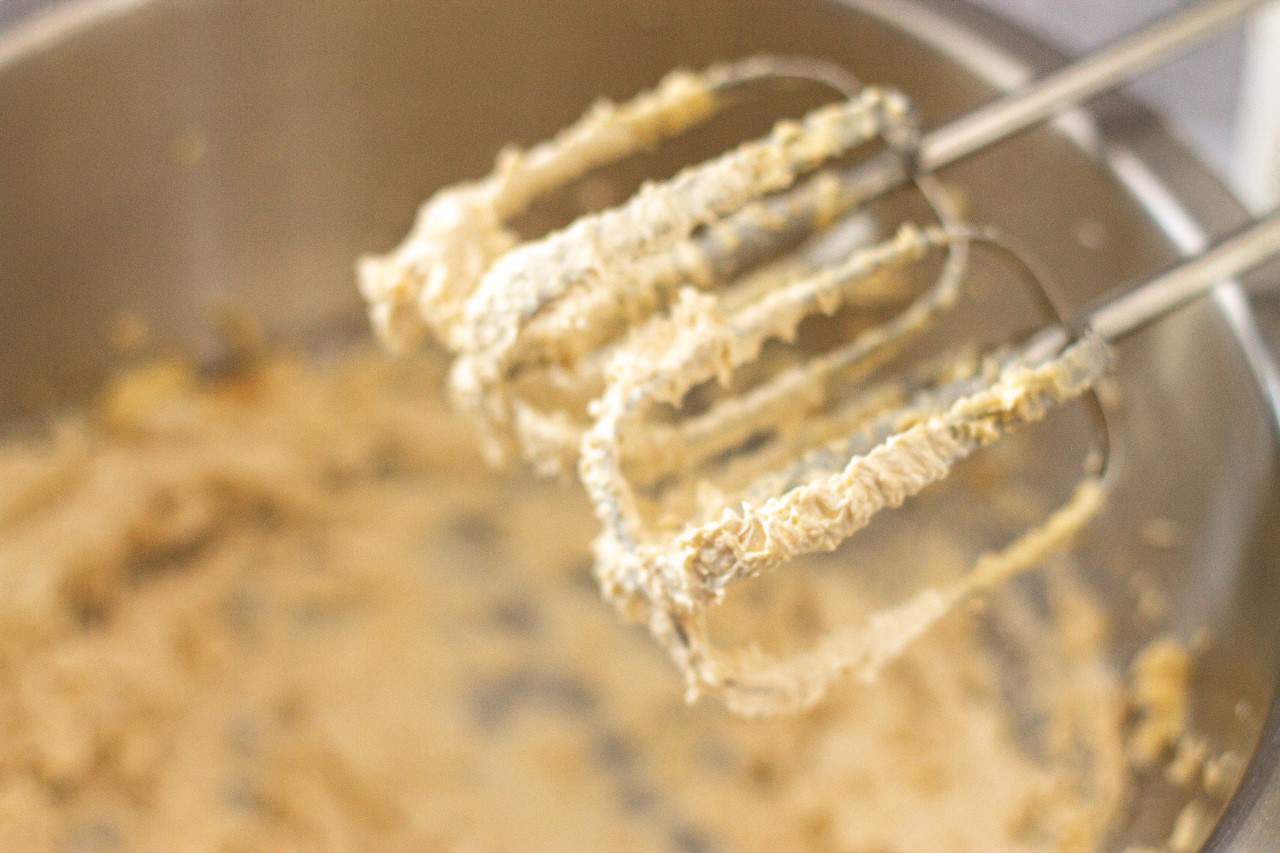 There is a huge plethora of cookie recipes out there, but you always find one that you love the most. It might remind you of your childhood, or you just always have the right ingredients hanging around in your store cupboard, or maybe it's just a people pleaser that you ALWAYS HAVE TO MAKE!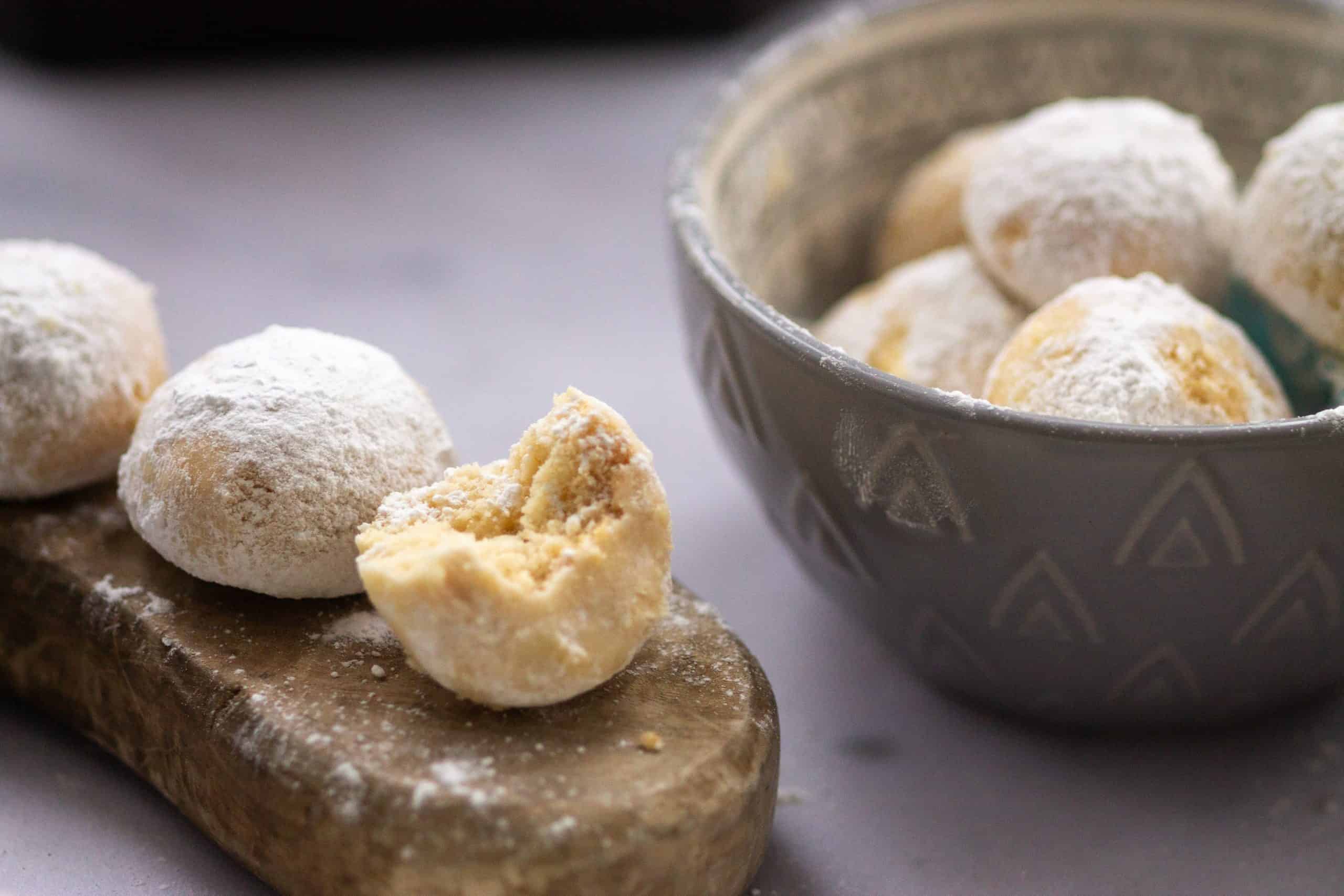 Baking cookies can sometimes be a bit laborious, particularly if I want to eat one quickly and I don't want to spend too much time thinking, and more time eating, so I thought it would be a great idea to use just one dough for whatever mood you were in.
You can make these smaller or larger too, just adjust the cooking times slightly.
Equipment
This dough is so simple that not too much prep is needed. However, here is some basic equipment you will need:
Baking Sheets
Greaseproof Paper
Mixing Bowl
Electric Hand Whisk or Wooden Spoon!
Clingfilm/Shrinkwrap
Ingredients
Flour: I use Gluten-Free, (but any plain flour will do!)
Ground Nuts: Note: you can use any ground nuts, or grind your own, if you prefer. I like ground almonds.
Butter: Vegan, if you're plant-based, normal if not.
Extracts: Almond, Vanilla.
Full ingredients in recipe card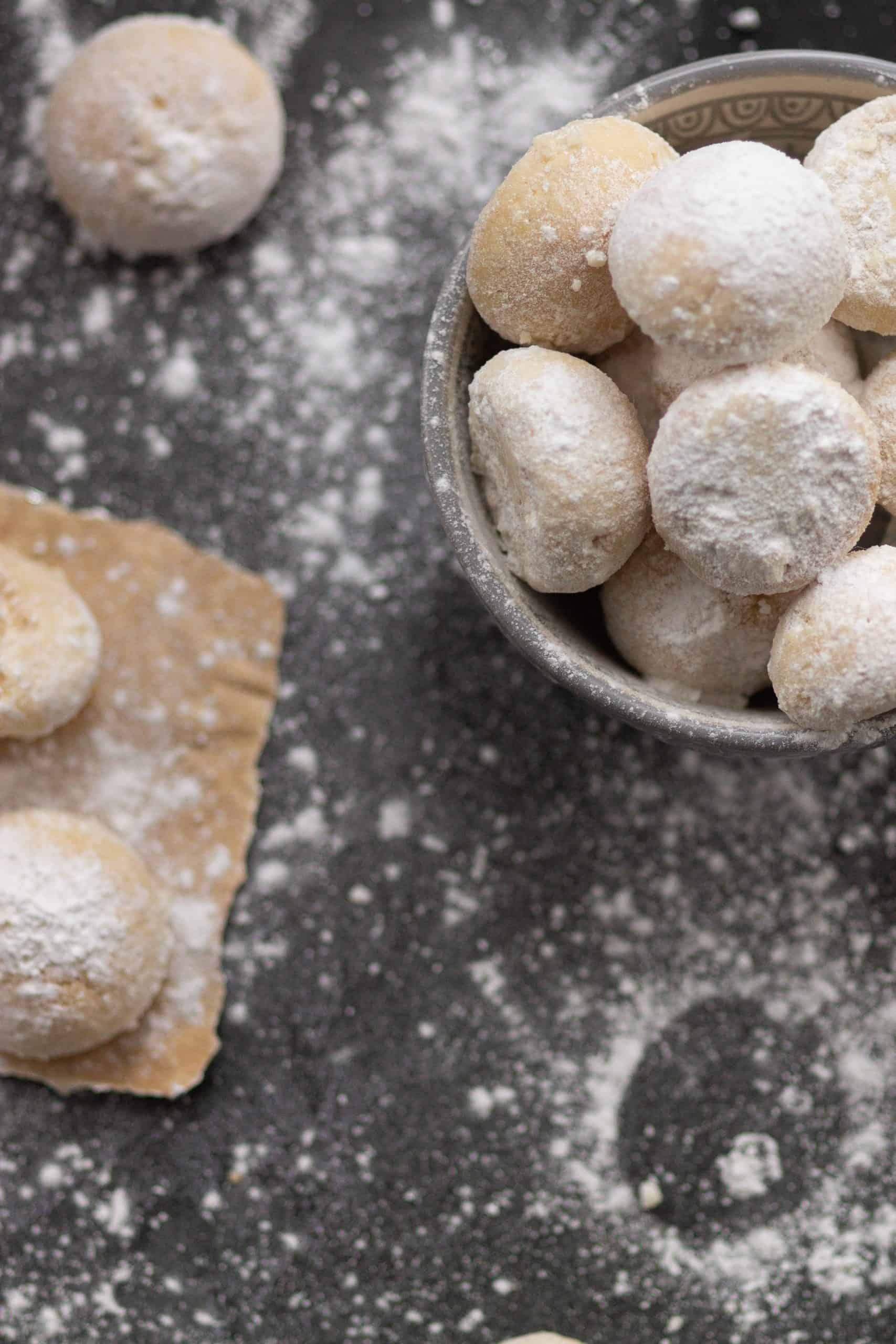 That's quite a list, but in reality, even if you only make the basic recipe, you will still have a luscious, light, buttery, melt-in-your-mouth cookie.
These cookies all last about a week in an airtight container.
Tip: Leave your cookies to cool on your baking sheet for a couple of minutes. They will seem soft, but firm up on cooling.
For other delicious vegan cookie recipes
📋 Recipe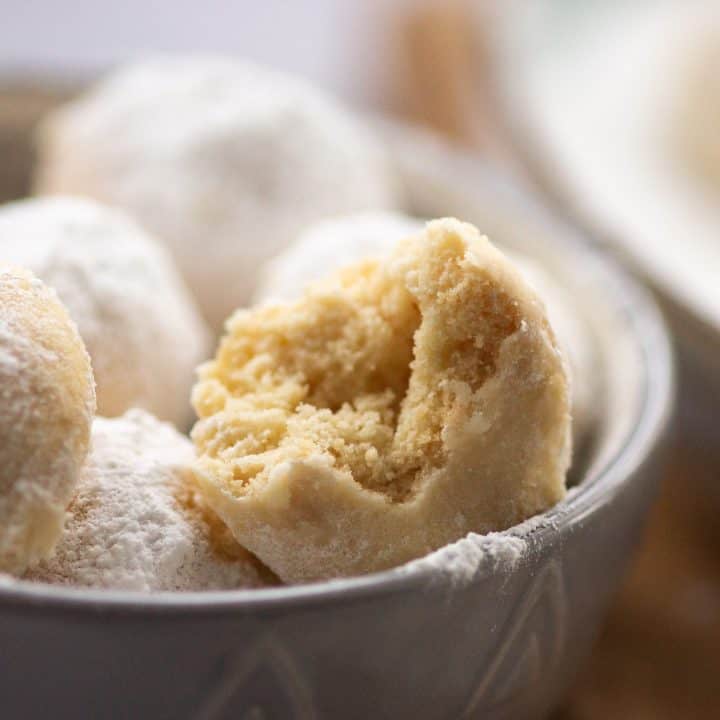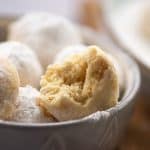 PRINT
A sweet, crumbly biscuit, perfect for a festive gift!
Ingredients
1

cup

Butter

plant-based

⅔

cup

Ground Almonds

1⅔

cups

Gluten free flour

or use normal flour

⅓

cup

Sugar

½

teaspoon

Almond Extract

¼

teaspoon

Salt

¼

cup

Powdered Sugar
Instructions
Prepare a couple of baking sheets, lined with greaseproof paper.

In a large bowl, beat together the vegan butter and sugar.

Mix in the ground almonds, almond extract, flour and salt, until you get a soft dough.

Wrap the dough in clingfilm and refrigerate for at least half an hour. At this point you can now freeze the dough too.

Preheat oven to 170c.

Separate the dough into two halves. Place one half back in the fridge whilst you prep the first.

Roll the first half into a log, about 1½ " dia.

Divide the log into 1" wide sections and roll each section into a ball.

Place on baking sheet. Baking times for the cookies will be, on average, 15 minutes. You just need to see them turning pale golden.

Let stand for a couple of minutes before removing to a cooling rack.

Place your icing sugar in a shallow dish.

Roll your cookies into the icing sugar until they are thoroughly coated. You may need a couple of coats.

Bite into one and sigh with pleasure.
Nutrition
Nutrition Facts
Vegan Russian Teacakes
Amount per Serving
% Daily Value*
* Percent Daily Values are based on a 2000 calorie diet.
Nutritional Information Disclaimer
The automated nutritional information on my recipes can often be inaccurate due to the limitations within the programming. For exact measurements, there are lots of apps and websites that can calculate this information more accurately.
Tried it and Loved it?
Mention @sweeterthanoats or tag sweeterthanoats!