Delicious and Easy Vegan Christmas Pudding Recipe
Easy Vegan Christmas Pudding – packed full of festive fruit and flavours, this is the quintessential British Christmas dessert!
It seems strange to think about Christmas in the summertime, almost as if it's an alien concept. Yet, as soon as the weather starts to cool down, and you see the first tin of biscuits in the shops, that festive feeling starts to grow, as it always day, year after year.
That said, I do find that cooking for Christmas completely discombobulates my routine. I find that I've cooked trays of mince pies, puddings and cakes, but I have nothing to eat for supper! Maybe that's why I also love the detox month of January! Time to rethink the menu then, but in the meantime, I'm going to hide from the gale-force winds outside, and make some cosy food.
I like to get into the festive spirit by making a few of my favorite foods, in November, and of course, I start with Christmas Pud. This version is less sweet than shop-bought but more flavourful.
What is Christmas Pudding?
If you've never had a christmas pudding, you might find yourself firmly in one of two camps: you either love dried fruit or you don't. A traditional Christmas pudding is a steamed pud, packed full of dried fruit, warm spices, diced apples and citrussy zest.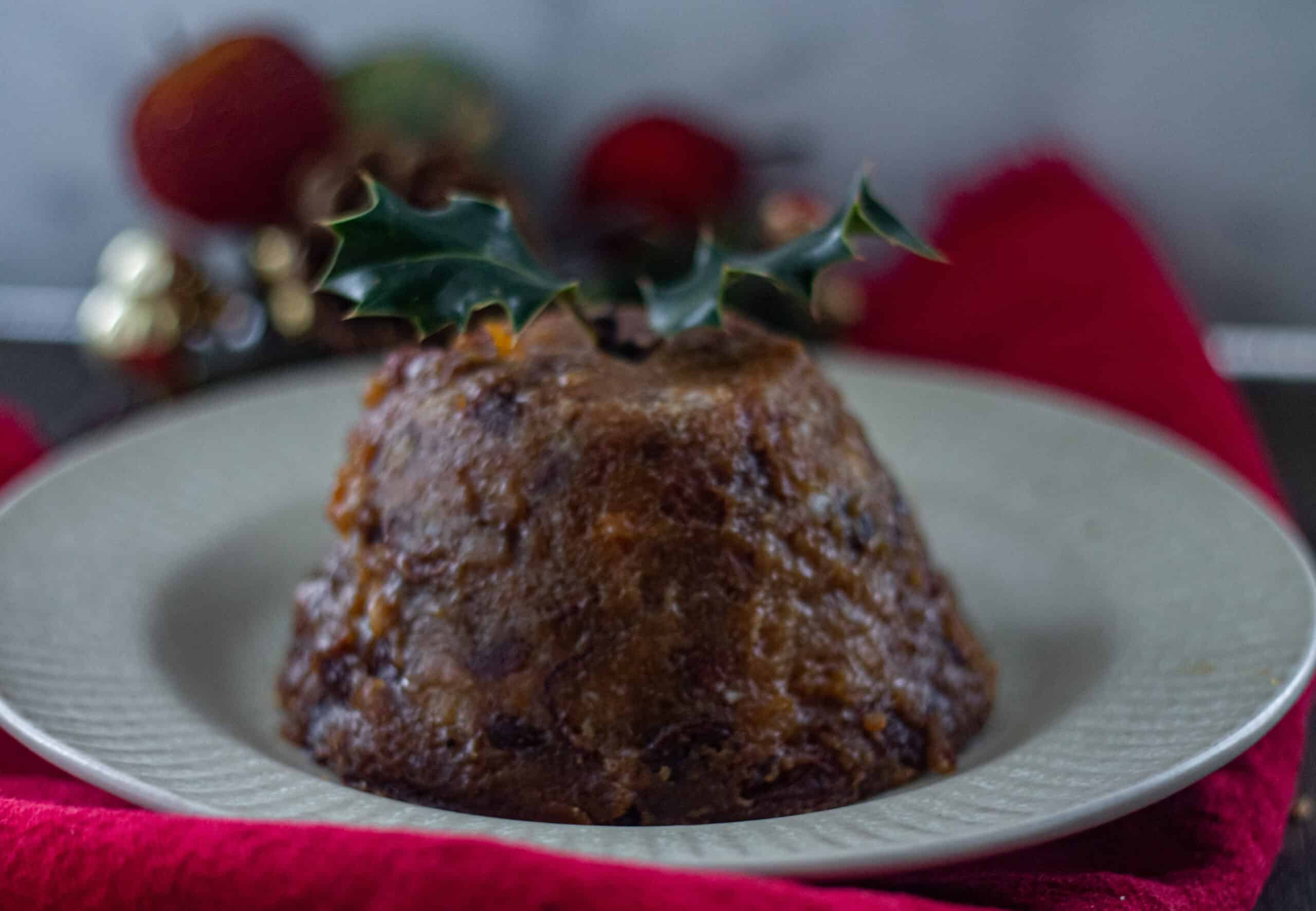 The pudding is usually steamed for several hours, a few weeks ahead of the festivities, wrapped up tightly and kept under the bed, or on top of the wardrobe. Finally, after that short spell of hibernation, it is given a second steaming before being doused in vodka or brandy, a sprig of holly for a hat, and produced to lots of oohs and ahhs from your guests.
Stir Up Sunday
Stir up Sunday is the last sunday before the season of advent begins, it's origins from Book of Common Prayer: "Stir up, we beseech thee, O Lord, the wills of thy faithful people".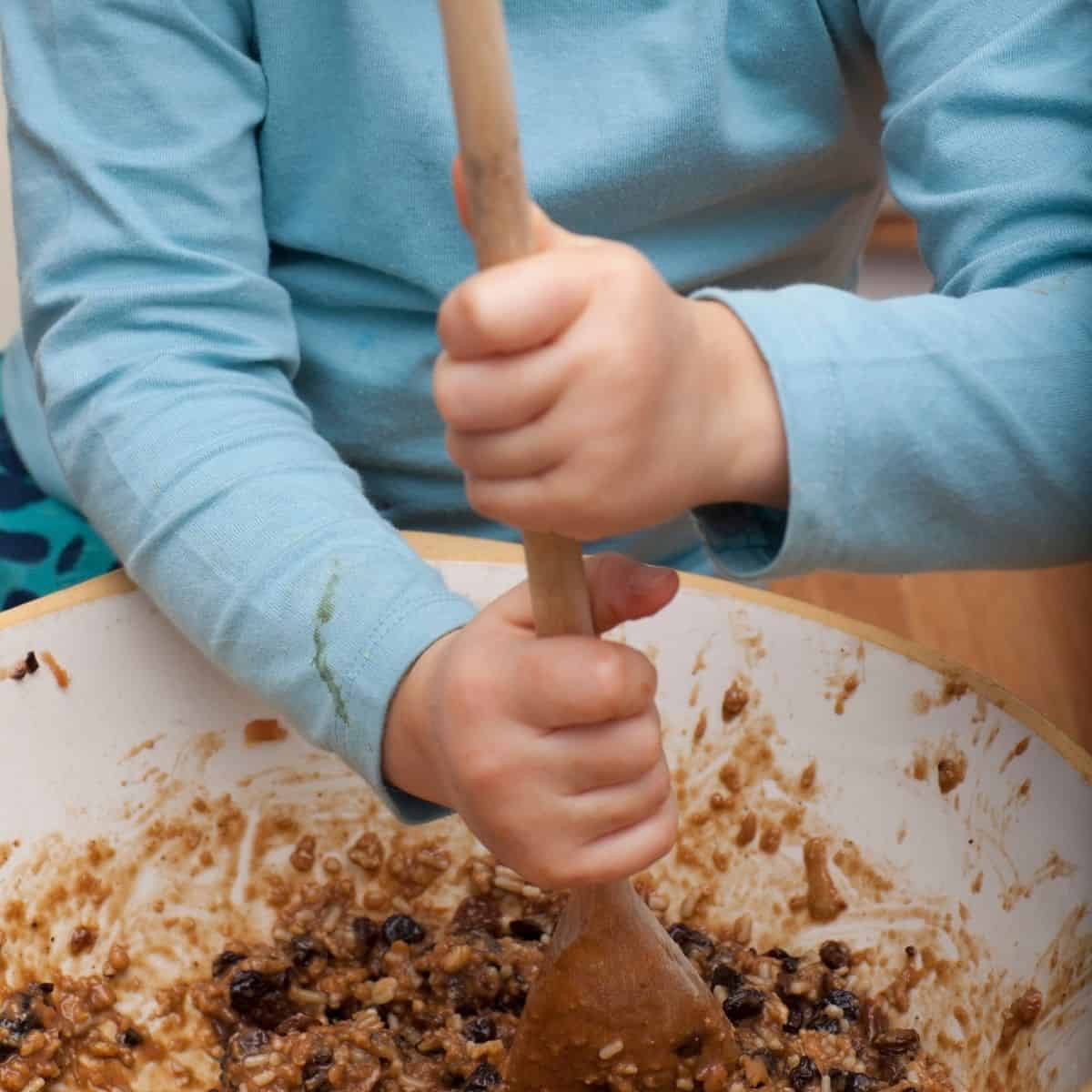 It is considered the day to make your Christmas puds, bringing in your family members to each give the bowl a stir, making a special wish for the year ahead as they do.
Ingredients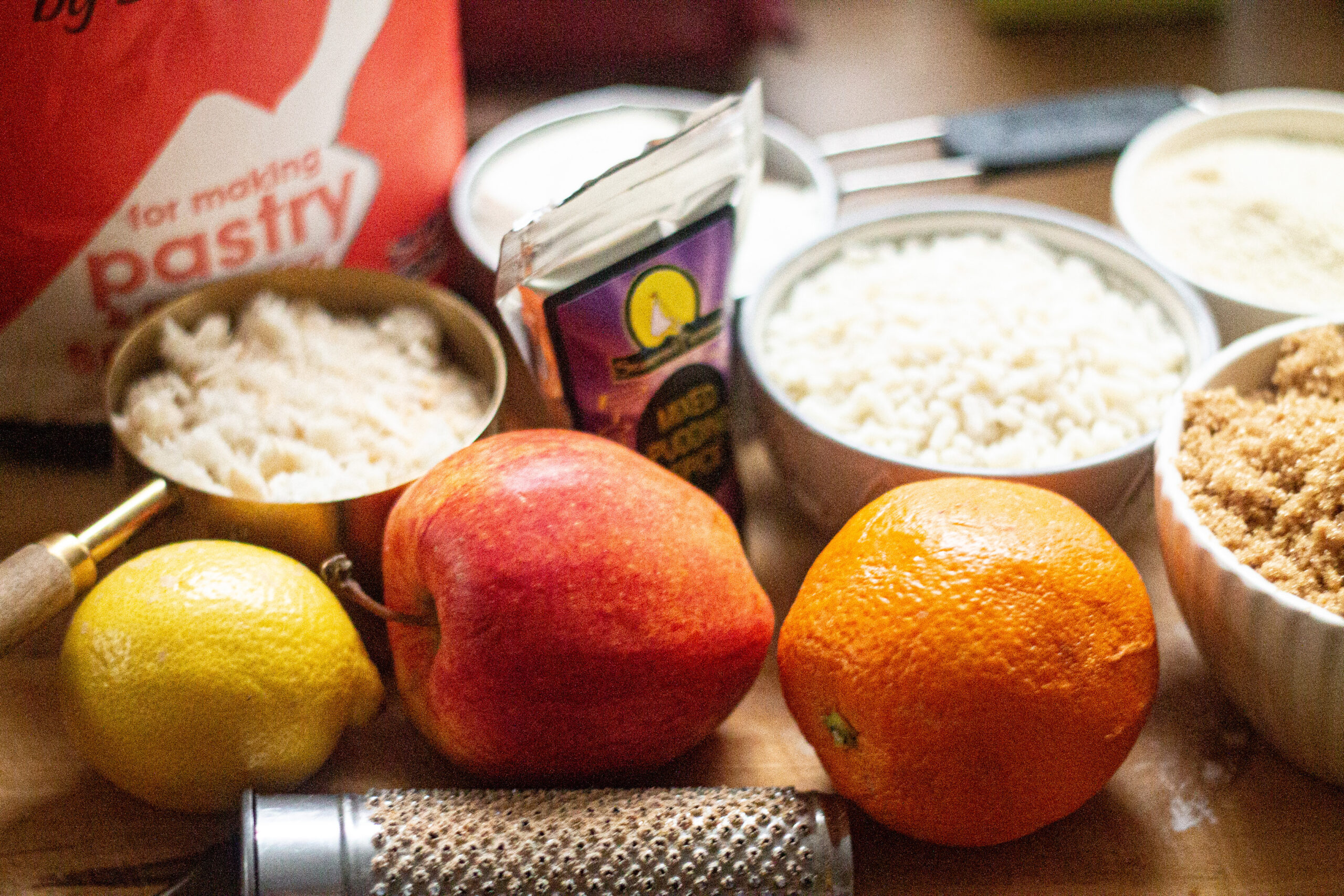 Dried Fruit. You can use a mixture of raisins, sultanas and currants, or cranberries, dried figs, prunes or apricots.
Flour. You can use plain flour (all purpose flour), self-raising flour or gluten-free flour. The quantity is quite small in a Christmas pud, so it's not critical. Also, Christmas pudding is not renowned for its lightness of texture!
Vegetable Suet. This helps keep it moist and last until the big day!
Orange zest and juices. This adds a fresh, lively flavour to your pudding.
Peel. Try and find a good quality peel that comes in large chunks that you can chop up yourself. It makes a lot of difference!
Glace cherries. I love them!
Ground almonds and breadcrumbs to add texture and flavour.
Yogurt to replace the egg element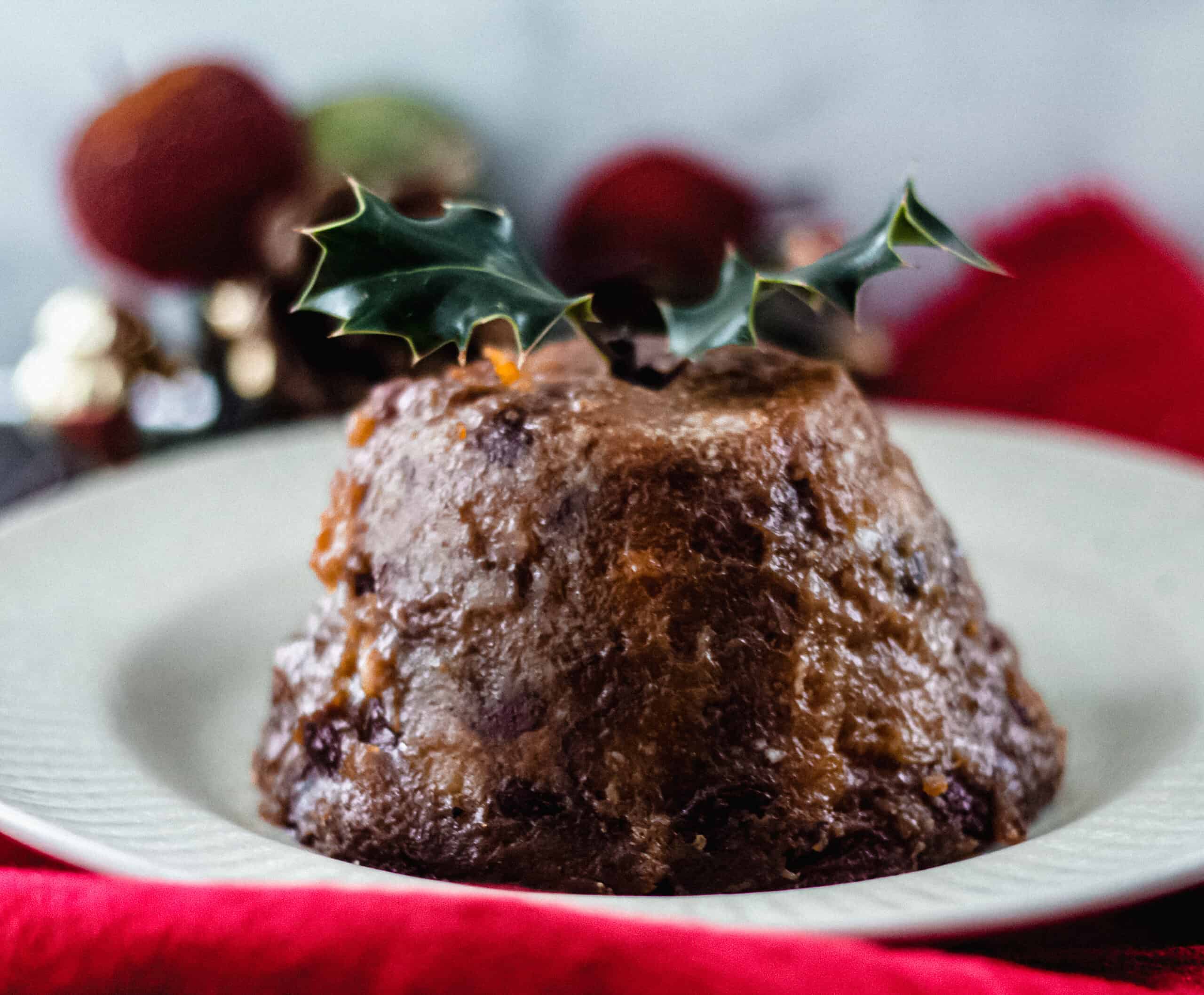 Full ingredients in recipe card.
Method
Steep the dried fruit in some brandy and cider for at least 4 hours, but 2-3 days if necessary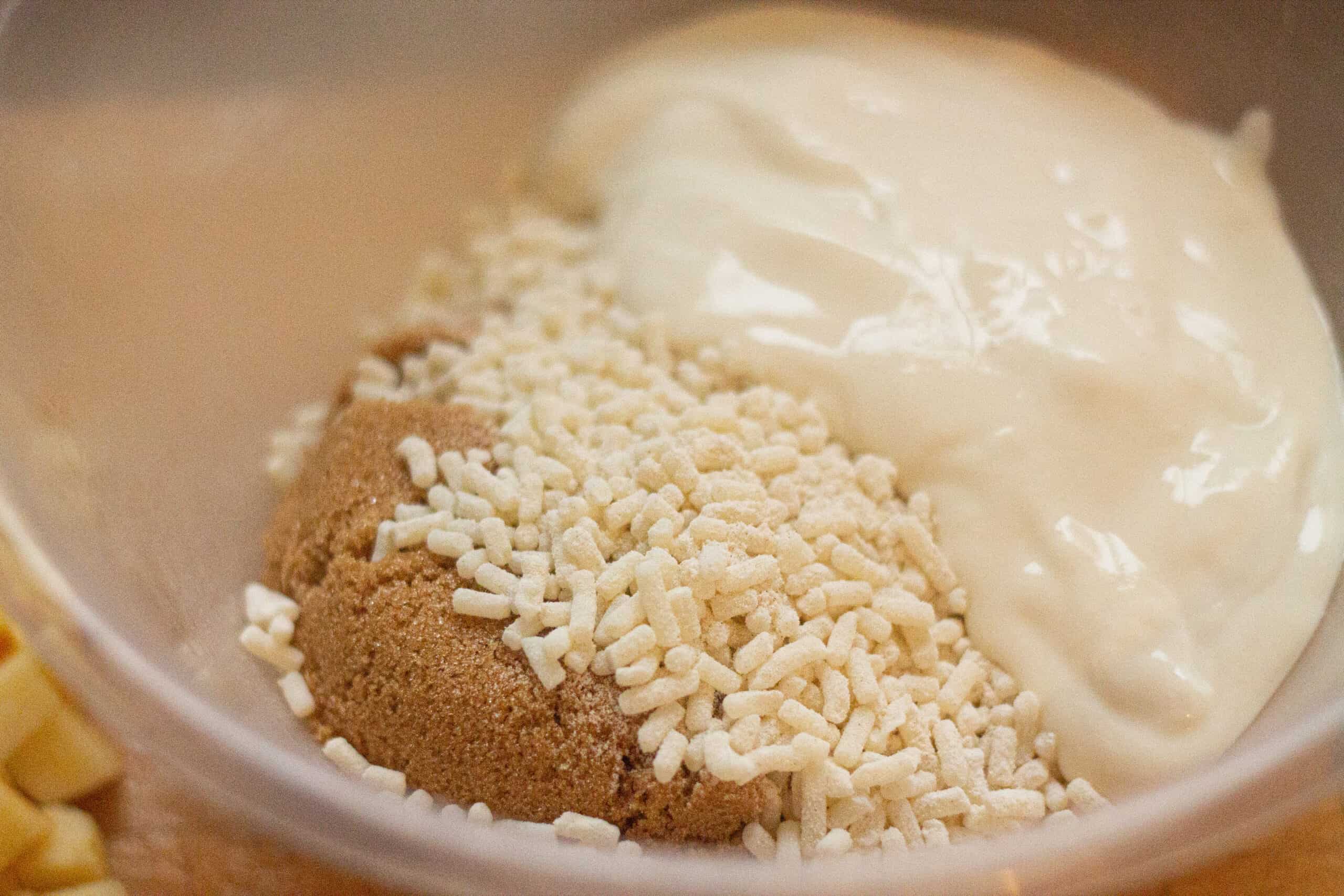 Mix the suet with yogurt and brown sugar until amalgamated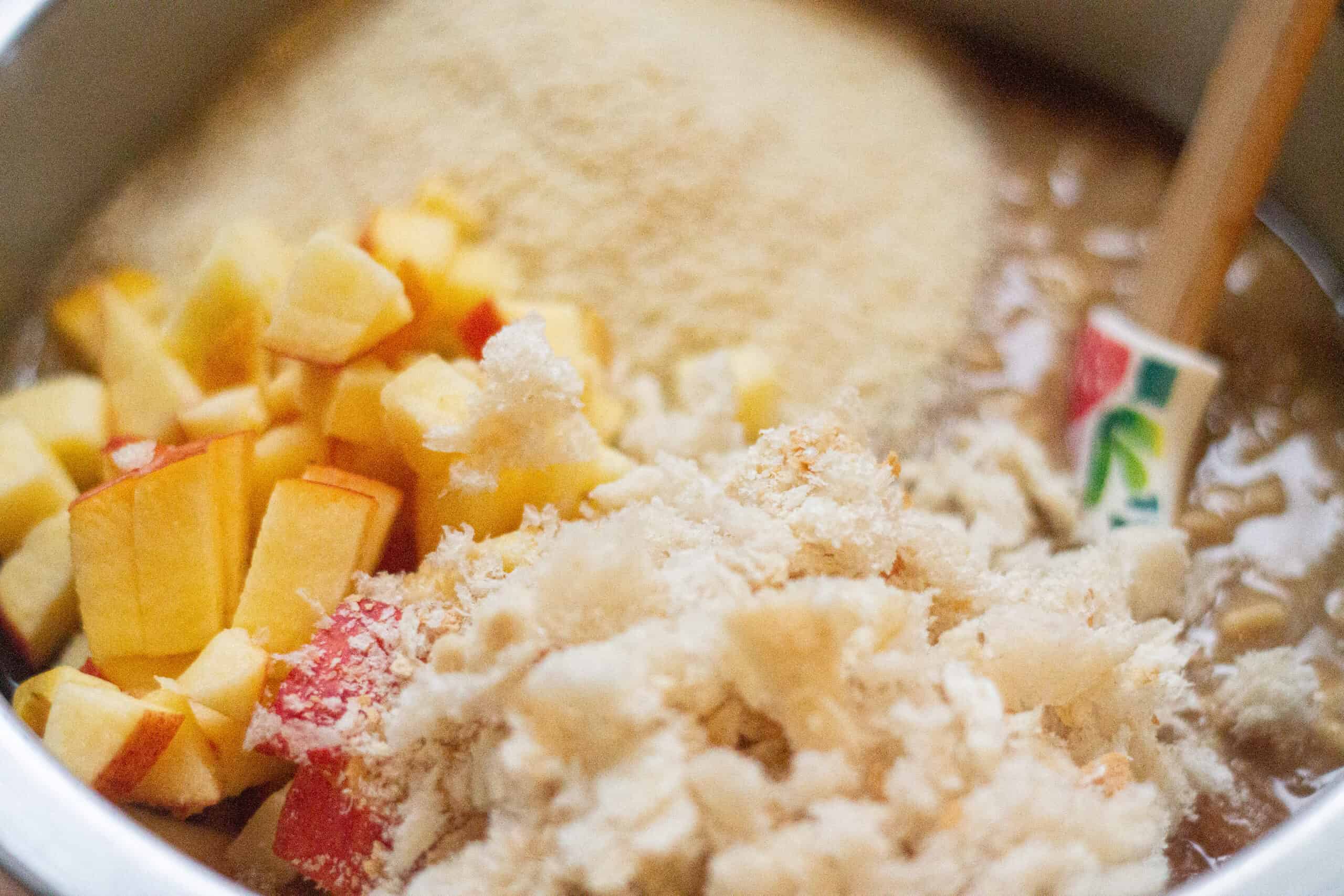 Stir in the apple, zest, breadcrumbs and ground almonds
Mix the suet with yogurt and brown sugar until amalgamated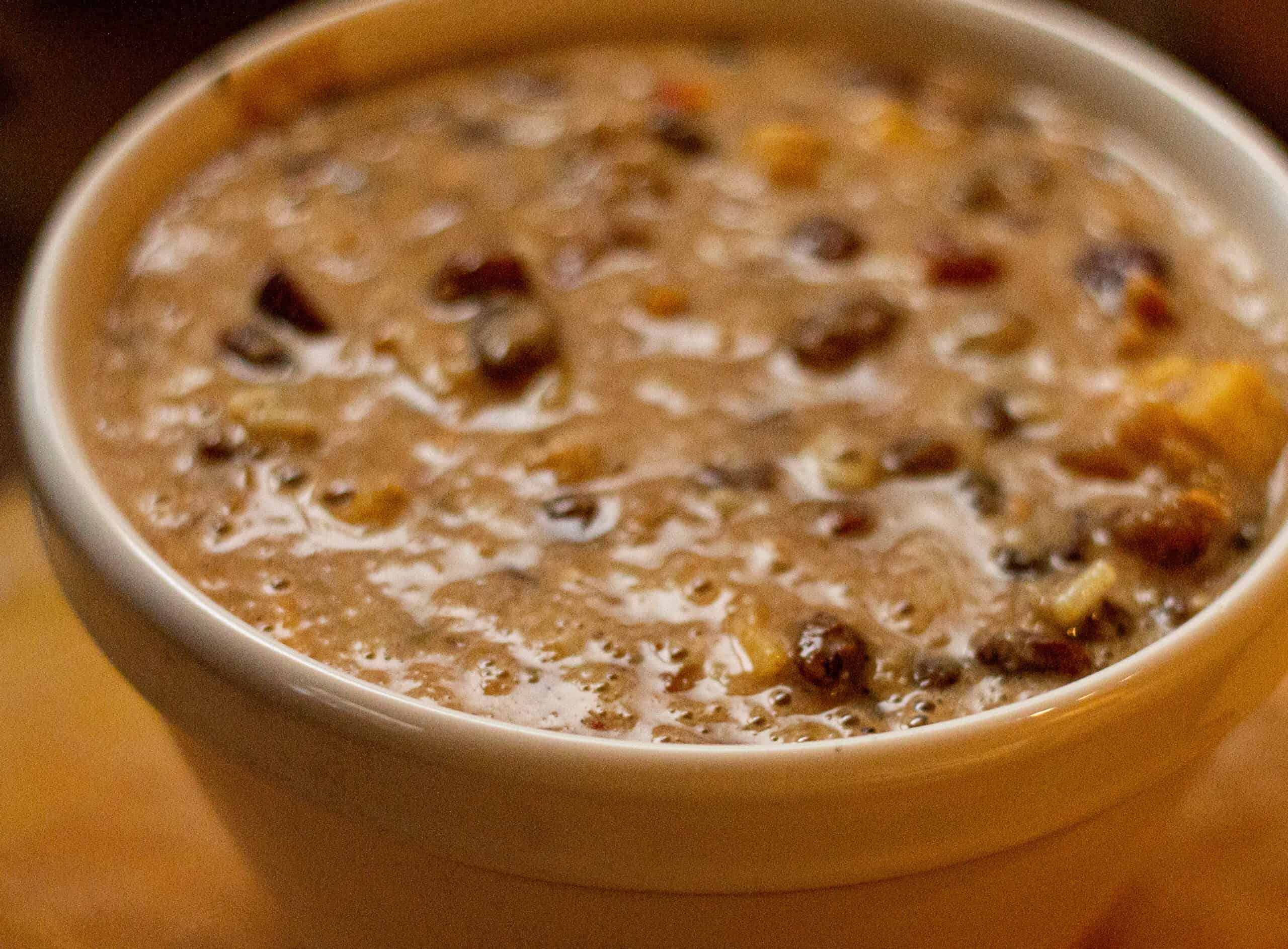 Pour the well mixed pudding batter into a lightly greased pudding basin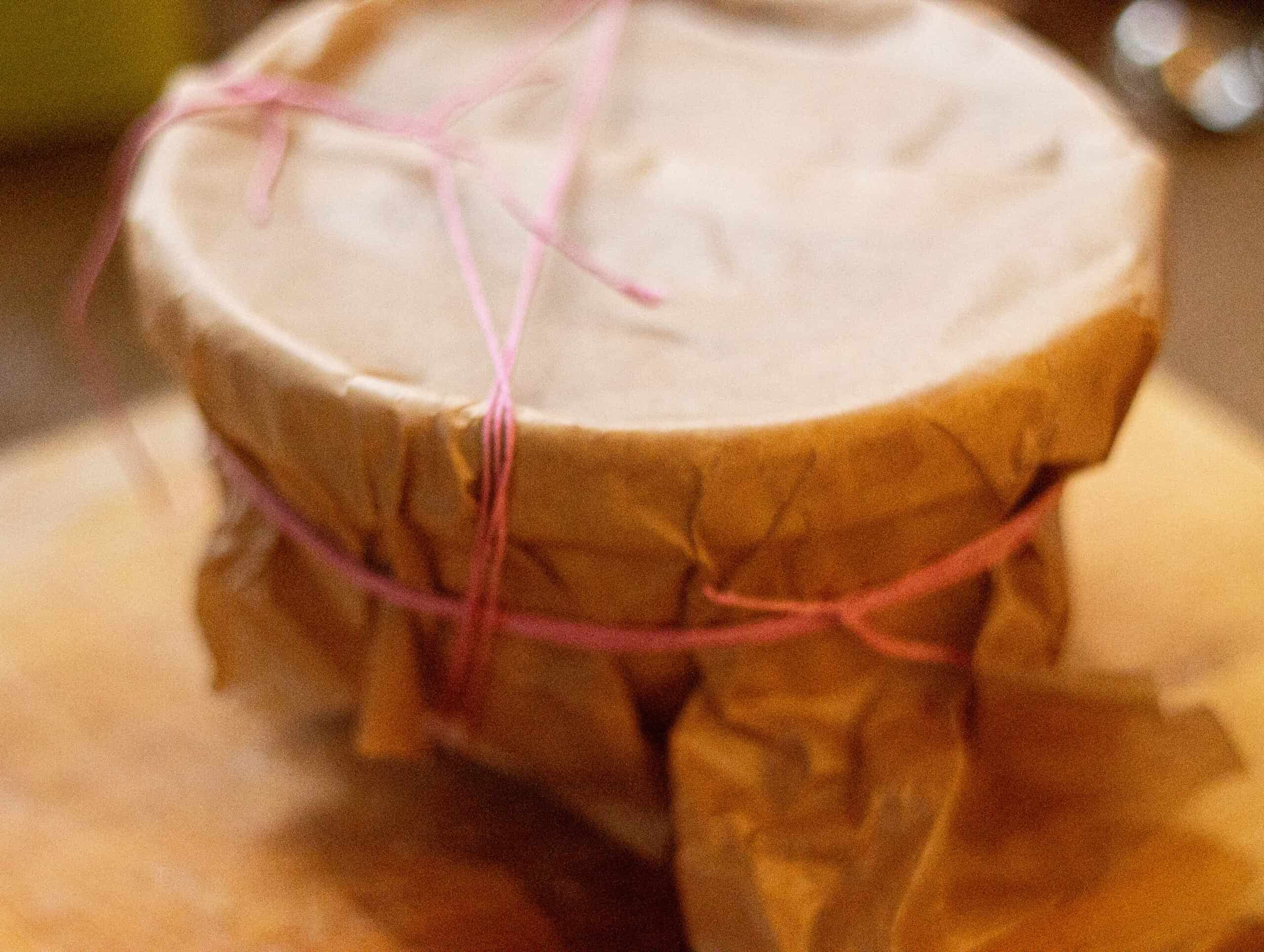 Cover with a layer of tinfoil and then a layer of greaseproof paper. Tie securely with string, and make a small handle so that you can lift the pudding out of the pan easily when cooked.
Equipment
Try my other delicious festive vegan recipes
Vegan Christmas Pudding
How to make a traditional British classic Christmas pudding!
Equipment
2 1 litre pudding basins

well oiled

Kitchen String

Muslin or tin foil and greaseproof paper
Ingredients
4

cups

dried fruit

use a mixture of chopped dates, raisins, currants, sultanas or dried figs

3

tbsp

stem ginger

chopped

¼

cup

glace cherries

¼

cup

chopped peel

½

cup

amaretti

or use rum, brandy, whiskey

500

ml

cider

¼

cup

suet

vegan

2

apples

cooking, peeled, cored, small dice

1½

cups

brown sugar

soft

1

cup

plain yogurt

plant-based

½

cup

ground almonds

1

cup

breadcrumbs

fresh

¾

cup

plain flour

1½

tsp

baking powder

½

tsp

bicarbonate of soda

1

tsp

salt

1

tsp

cinnamon

ground

½

tsp

mixed spice

zest of 1 orange and 1 lemon
Instructions
To steep the fruit
Place all the dried fruit, peel and glace cherries in a large mixing bowl, cover with amaretti and cider and leave at least 2 hours to soak. Cover bowl with tinfoil, you don't need to refrigerate.
To make the pudding
Using an electric whisk, blend the suet with the sugar, then add in the yogurt.

Stir in the soaked fruit, including the liquor, almonds, apple and breadcrumbs.

Sift in the flour, baking powder, spices, salt, zest and bicarb and mix thoroughly.

Pour the mixture (it will be very thick) into the two pudding basins.

Cover basins with tin foil and then greaseproof paper and tie securely with string.

Place in a large pan of water (enough water to not quite reach the top of the basins), cover with a lid and bring to a gentle simmer.

Keep topping up with water from the kettle when needed and simmer for 3 hours.

You can now either serve the pudding by unmoulding onto a serving dish or, leave it to cool, wrap it up in more foil, and store it in a cool, dry place for up to a month.

To serve, pour a quarter of cup of brandy over the pudding, and, using a lit taper, light the brandy so that the pudding flames.
Nutrition Facts
Vegan Christmas Pudding
Amount per Serving
% Daily Value*
* Percent Daily Values are based on a 2000 calorie diet.