How to Use TVP or Textured Vegetable Protein
How to use TVP or Textured Vegetable Protein – a beginners guide.
TVP or Textured Vegetable Protein is a great substitute for meat in it's various incarnations, be it mince (ground), chunks, flakes or fillets. You can also buy it resembling chicken or pork mince (light coloured) or beef or lamb mince (dark coloured). Because it is pretty bland, you can flavour it to resemble chicken, fish or beef, regardless of the colour.
The trick with TVP is to decide what role you want it to play for you. Do you just want some bulk or texture or do you want it taste like the meat of yore that you used to eat? Do you want to make a curry? Use chunks. If you want to replicate your beloved Sloppy Joes, then definitely use the mince variety.

What is TVP?
Textured Vegetable Protein is a defatted soy flour product, produced when extracting soy bean oil. It was first produced in the 1960s, and became popular as a bulking agent in school meals, canned food etc. In short, literally a meat replacer, that was cheaply produced and had a long-lasting shelf life.
Because, when you become vegan, you still need to eat, and, if you're reading this blog, you want to enjoy what you eat, it can be such a pain in the ass if you experiment with something and it turns out awful, ends up in the bin (because the dog sure as hell isn't eating vegan) and you're left hungry and eating cereal.
One of the first things you learn when you become a vegan is that sometimes a bit more prep than usual is required. You are rewarded by this Girl Scout be-preparedness though with meals that you can usually cook quite quickly.

How do you Prepare TVP?
I have found that the best way to impart flavour and a ragu-type texture to mince TVP is to soak it in a vegan beef-flavoured stock with some olive oil. The TVP soaks up the oil and becomes more meat-like in sauces. The stock, naturally, helps with the flavour. If you want a more chicken-y taste, use a chicken-style stock instead. The more water you soak it it, the more it absorbs, and so you can make it as "dry" (think taco meat) or as moist (think meatloaf/meatballs) textured as you want.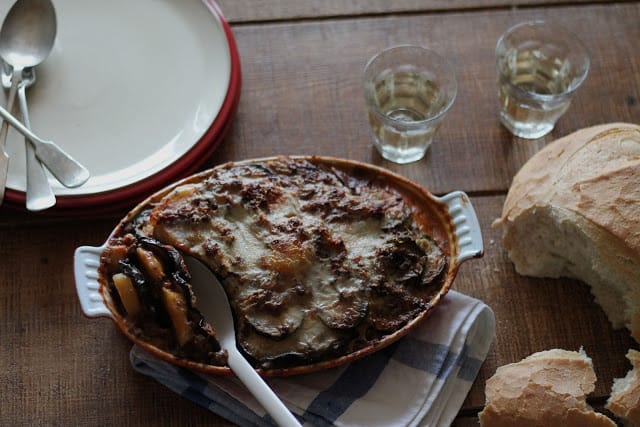 I don't tend to use the chunks very much, as I don't like the taste too much of them, and I think that some better alternatives are available using tofu or quorn. However, the method for prepping the chunks is very similar. Say for example I was making a curry, I would soak the chunks in stock flavoured with my curry seasonings, to ensure that they are infused fully with the flavour. I'd also leave the chunks a little longer to soak than the mince. You should be able to squeeze it between your finger and thumb and it yields.
It's also a pretty forgiving product. If you do add too much liquid, simply add a little more dry TVP to the mixture, and that will absorb the excess.
What dishes can I use TVP in?
Because of it's versatility you can easily replace the meat element with TVP in dishes such as:
Tacos
Stews
Lasagne
Bolognese or Ragu
Curries
Shepherds Pie
I have shared below my delicious Lentil and TVP Ragu (used in the Shepherds Pie recipe), which can be used in Lasagne, or Shepherds Pie, or in a chilli, if you change a few of the seasonings! This recipe can be adapted in so many really easy ways and will become a firm family favourite. I hope you enjoyed an easy guide to using TVP, and if you have any of your own recipes using TVP to share with me, please let me know in the comments, I'd love to see them!
My TVP Recommendations
Try my TVP recipes