How to make vegan Arancini with leftover Risotto. Risotto is a simple, versatile and comforting food. You can serve it simply, a la Milanese, or you can primp it up with all manner of sautéed vegetables, herbs, tofu or even serve it sweet.

Even better, you can use leftover Risotto to make Arancini (deep fried risotto balls) or fry up the cold, almost coaguluated rice in butter to serve as delicious, flavourful rice cakes.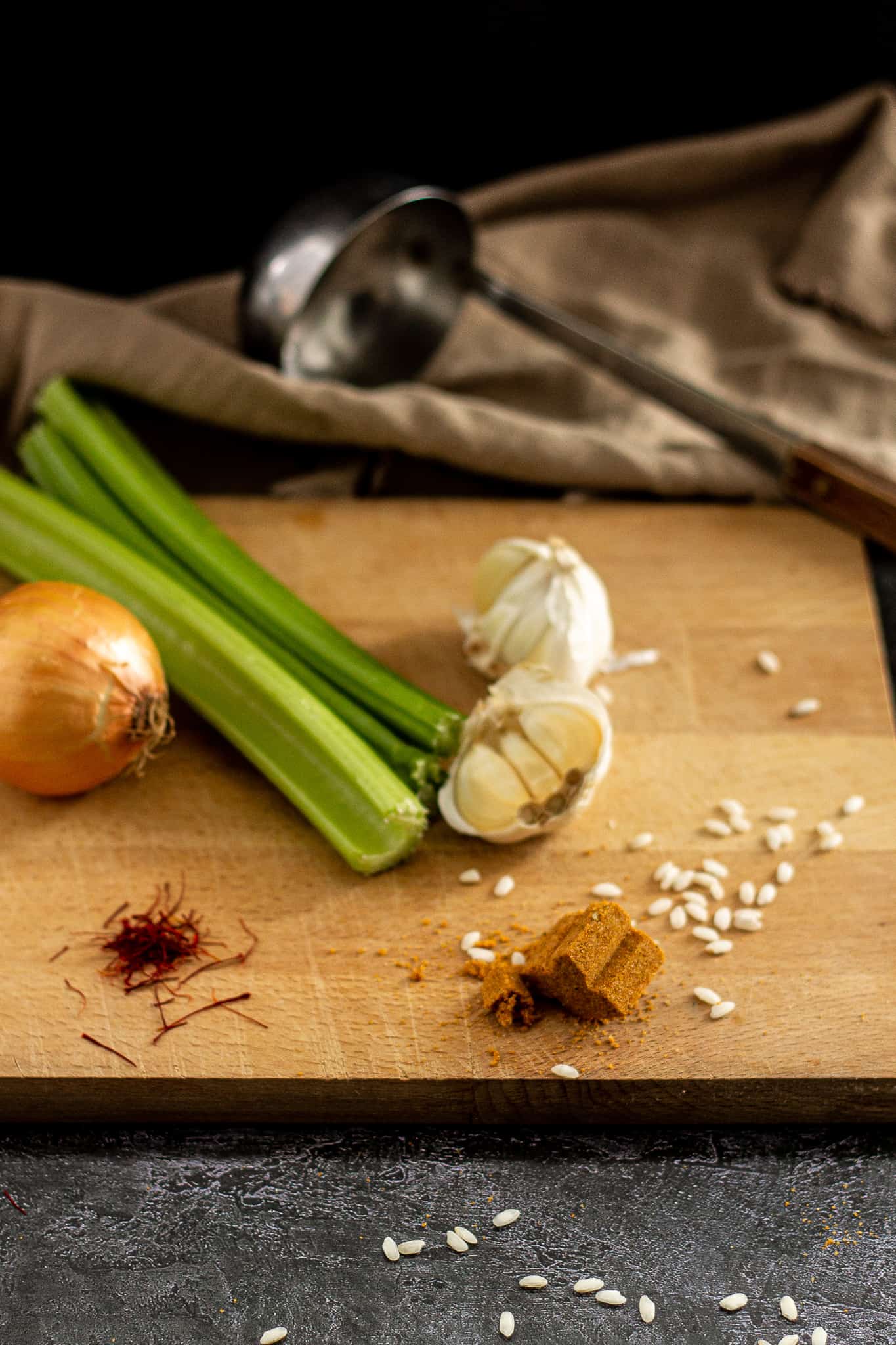 Risotto is never as difficult as you might think. It does require a level of patience but we're talking no more than 30 minutes of ladling stock into the rice and some gently stirring. In fact, it's a bit of a no-brainer to prepare but the final result is truly sublime.
My favourite way of serving risotto is with baby broad beans and peas (frozen of course!) stirred through it at the last minute. The bite of the tiny beans is wonderful and sweetness of the peas adds a certain something to the creamy rice.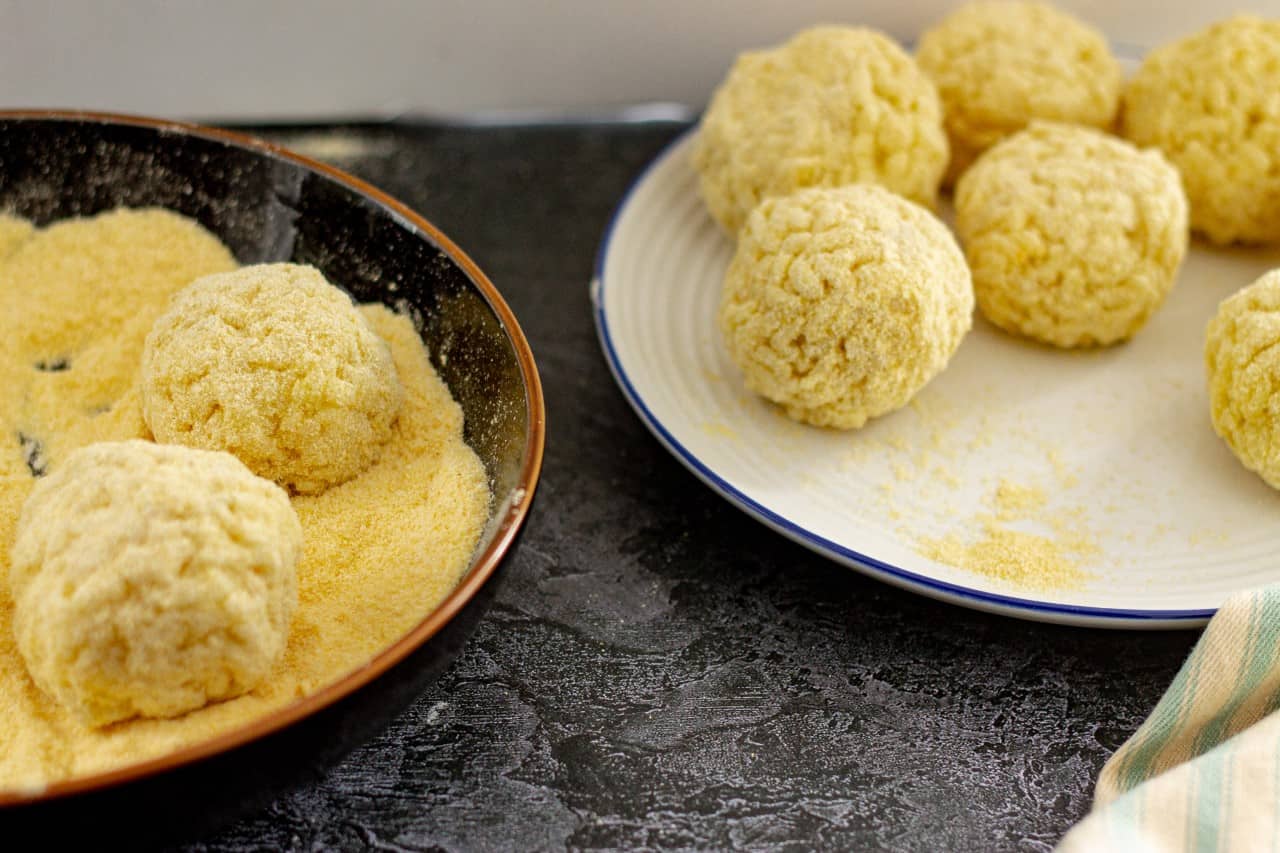 I have meddled with the basic Risotto recipe on one occasion only, when I made a beetroot risotto. The rice was stained a pale plum colour and it looked stunning, however the flavour seemed somehow wrong, as if the beetroot had in some way tarnished the purity of the rice. My only experimentations with risotto nowadays would be using some chargrilled peppers or sauteed mushrooms or courgettes to the final dish. Oh, and I did make this particular risotto really luxurious by stirring through the leftover Oatly Crème Fraiche, leftover from a cream tea at the weekend. This is a completely unnecessary step and was really an exercise in "using up stuff in the fridge that's gone/going bad", although a whorl of any cream/creme fraiche/sour cream will make a risotto extra decadent.

And just when you thought that risotto couldn't taste any better, just try it the next day. Shaped into patties and fried or rolled in breadcrumbs and deep fried, the flavour is somehow more mellow, as if the risotto has matured overnight. And before you get squiffy about deep-frying, these Arancini (from the Italian for "Little Oranges" – they are so named because of the colour they turn when deep fried) are so simply to make that you'll always make extra risotto just so you can treat yourself the next day.
What is the Best Rice to Use for Risotto?
My favourite rice for making risotto is Arborio, but you could use Carnaroli, which is a shorter grain, and gives a more al dente finish to your risotto. Vialone Nano is a third option, and this is considered the "gold standard" of risotto rice, used most commonly in restaurants.
Do not use any other rice other than Risotto rice. It mustn't be a long grain, but instead a high-starch, short grain rice. This ensures that the correct creaminess is exuded from the grains as you slowly add the stock to it. Fine Cooking have a wonderful article here, exploring the benefits of changing up your risotto rice!
and of course, to ensure that you stir your risotto correctly, you might like to add an olive wood risotto spoon (not essential but fun for the risotto lover in your life!)

Some Arancini are just the rice formed into balls and rolled in breadcrumbs before frying, but I put a little filling of some finely chopped vegan blue cheese inside mine and rolled them in another traditional Italian ingredient, Polenta, for a delicious crunch. The more adept you become at rolling the balls (floured hands help immensely), the more extravagant you can become with your fillings: cold, thick pizza sauce is another favourite. You can make them as bite-sized as you want or form them into balls that need knives and forks to tackle them with. I served mine with a tomato sauce and some linguini – a vegan variation of Spaghetti and Meatballs!
Click here for my original vegan Risotto recipe, and then read on to find out how to make vegan Arancini with leftover Risotto.
Equipment
A couple of flat baking sheets or dishes for rolling purposes
Ingredients
cold, leftover Risotto

(you can either make a batch using the recipe above, or make double the batch, so you can have risotto one day, and Arancini the next!)

100

g

(½ cup) coarse Polenta

50

g

vegan cheese of your choice, cubed

Vegetable Oil for deep frying
Instructions
Pour the cornmeal onto a plate so that your arancini can be transferred immediately to the plate once rolled. They are very sticky and need to be de-stickified as soon as possible.

Lightly flouring your hands, scoop out little dollops of the rice, placing into the palm of one hand and flatten slightly.

Place a couple of cubes of chopped vegan cheese into the centre of your risotto patty, then close the rice up around the cheese, ensuring it is completely enclosed.

Form a rough ball shape, then place onto your plate of polenta. Continue this until all the rice is used up. You should get around 8 large Arancini.

Now you can roll the balls in the cornmeal. Once coated you can carefully form them into a slightly more uniform round shape.

Heat the oil up to the point where a cube of bread turns golden and crisp in about a minute. If the oil is too hot, the polenta will just burn, too cool and the filling will ooze everywhere and absorb all the oil. Not nice.

I prefer to shallow fry them as I am nervous about deep-frying, however, this is to your own preference.

Using a metal slotted spoon, drop two or three of the coated balls into the hot oil and cook for about 2 minutes. They will be a rich, golden colour and the cornmeal will have made a delicious, crisp shell around the meltingly hot rice.

Leave to drain on kitchen paper whilst you fry the others.

Serve with a tomato pizza sauce or dip of your choice.