Elizabeth David's Barley Bread Recipe
This post contains links to affiliate websites, such as Amazon, and we receive an affiliate commission for any purchases made by you using these links. We appreciate your support!
Barley Flour is quite an unusual ingredient these days, and you usually see it mixed in with proprietary bread mixes, but if you do happen to find some (I bought mine online), do try this delicious white loaf recipe, full of flavour and delicious texture.
Elizabeth David introduced me to this delicious recipe via her scholarly work on bread, English Bread and Yeast Cookery. I was prompted to order some barley flour online and give it a try, so great was her recommendation:
"Although, owing to its greyish crumb, barley bread may not look immediately appetising, those who acquire a taste for it are likely to become addicts. I am one."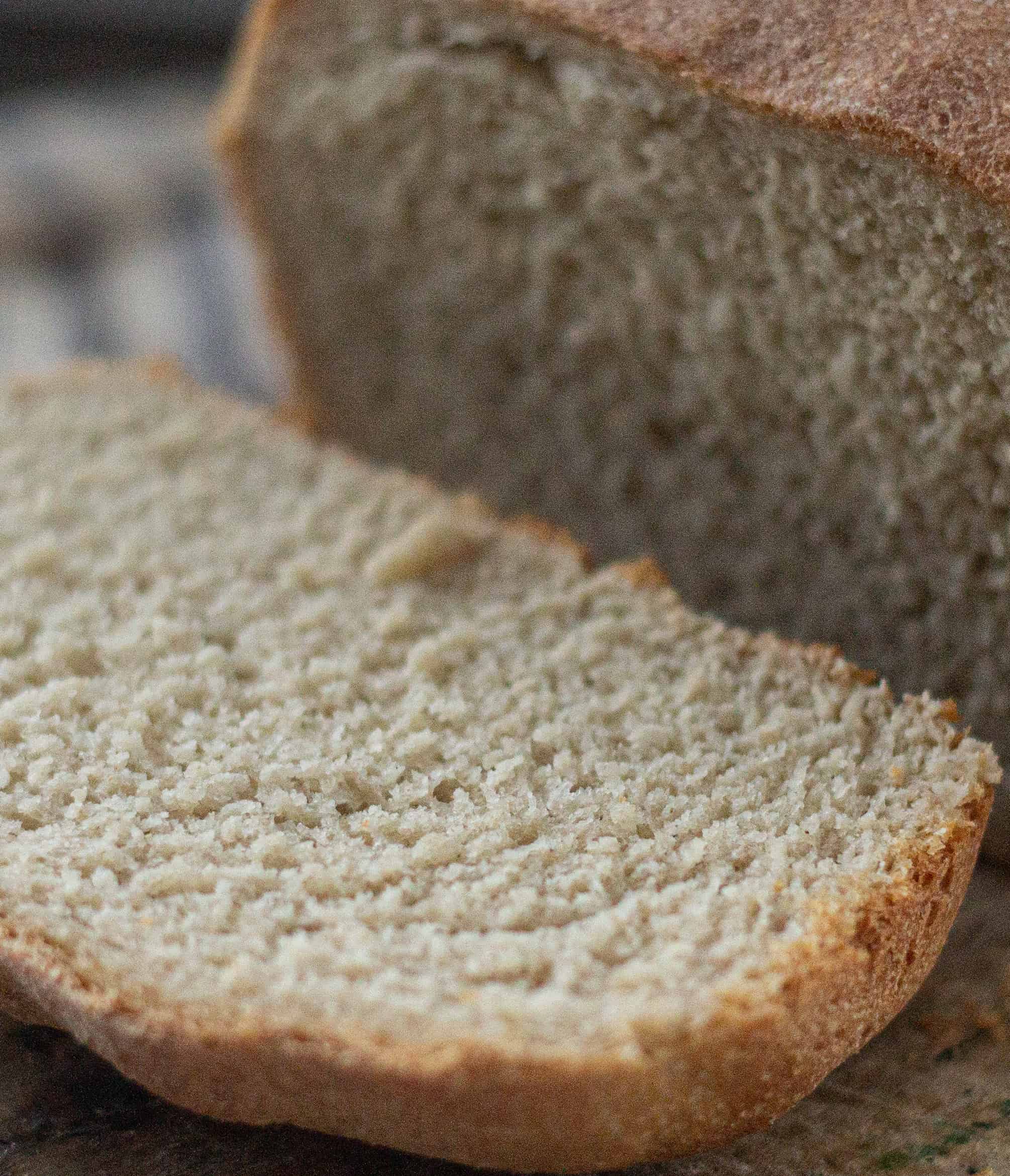 And so too am I. I will always add barley flour to my simple loaves and even try it in a granary loaf mix now, such is the subtle yet complex flavour it adds to a plain white loaf. It would also work perfectly in my simple sandwich loaf.
The process of making the loaf is exactly the same as my simple white loaf with the exception that it uses a couple of tablespoons of vegan cream or yogurt (I used natural vegan yogurt, plain), this helps enrich the dough and give a finer crumb. It also has a deliciously crisp crust.
If you don't have barley flour, then I suggest you make my simple loaf instead or try experimenting using other types of flour. You can pick it up in selected stores or online from Waitrose or buy directly (in bulk) from Matthews Cotswold Flour or Shipton Mill. I bought a small bag from Amazon.
What is Barley Flour?
Barley flour is made from dried or "pearled" barley that has been milled very finely. Although nowadays barley is used for brewing beer, or as pearl barley, the flour has a unique, somewhat subtle nutty flavour. It contains less gluten than plain flour, so if you are trying to cut down on your gluten intake, it is worth swapping out some of your plain flour for barley flour in recipes (up to 50%, in fact). To make it worth buying a bag, you could also try my vegan Finnish barley cookie recipe.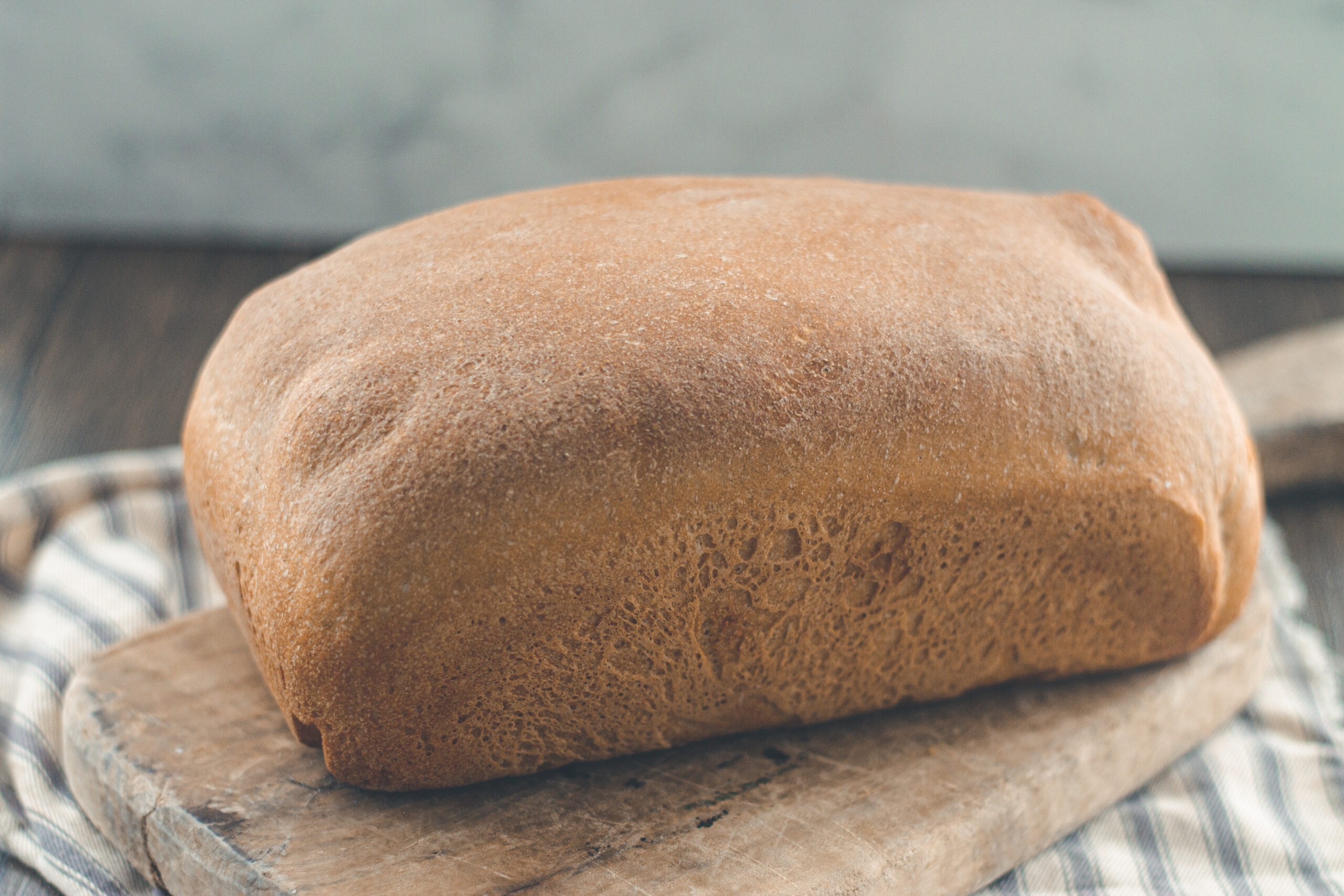 Alone, barley flour won't give much rise, despite containing gluten like wheat flour, so it needs to be combined with a normal flour to make a decent loaf of bread. However, it is used in flatbreads and other quick breads that don't require much of a rise. It can also be used as a thickener in stew.
Barley flour also serves another purpose in breadmaking. Because it is lower in gluten, it will give you a lighter, tender crumb that 100% plain flour loaves can't always achieve at home. It is also lower in calories and slightly higher in fibre than plain flour.
Is Barley Flour Gluten-Free?
No, it isn't. Like wheat, they are both graining grasses that contain gluten.
Ingredients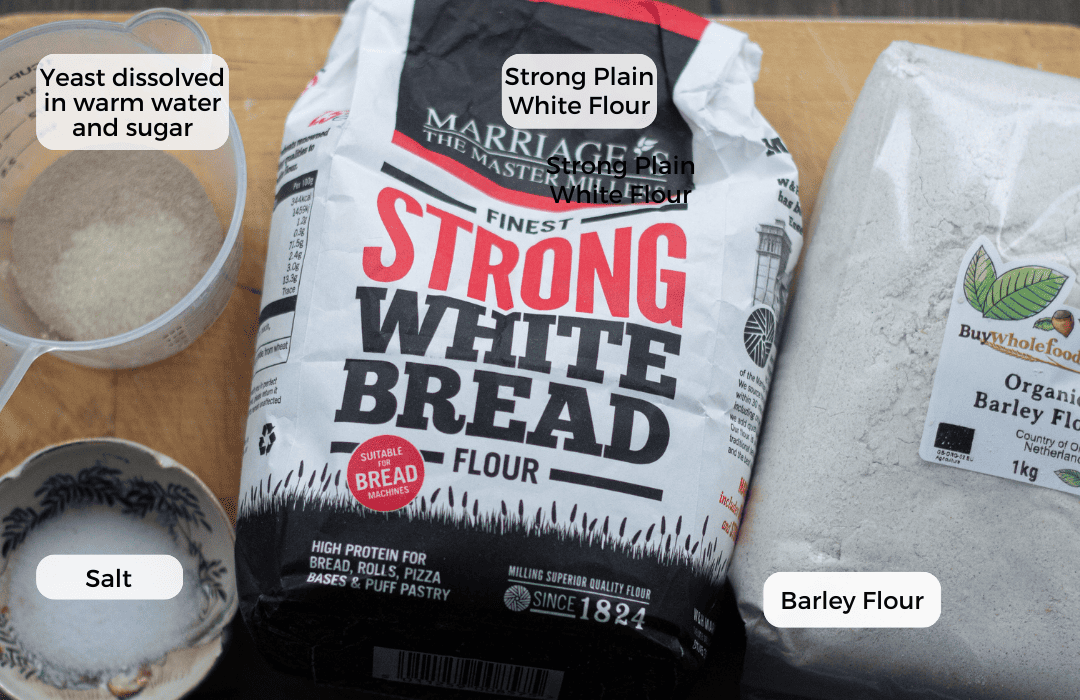 plain white bread flour
barley flour
yeast
salt and sugar
water
vegan yogurt or cream
This is ONLY a list of ingredients for the recipe; please see recipe card below for complete printable recipe.
Instructions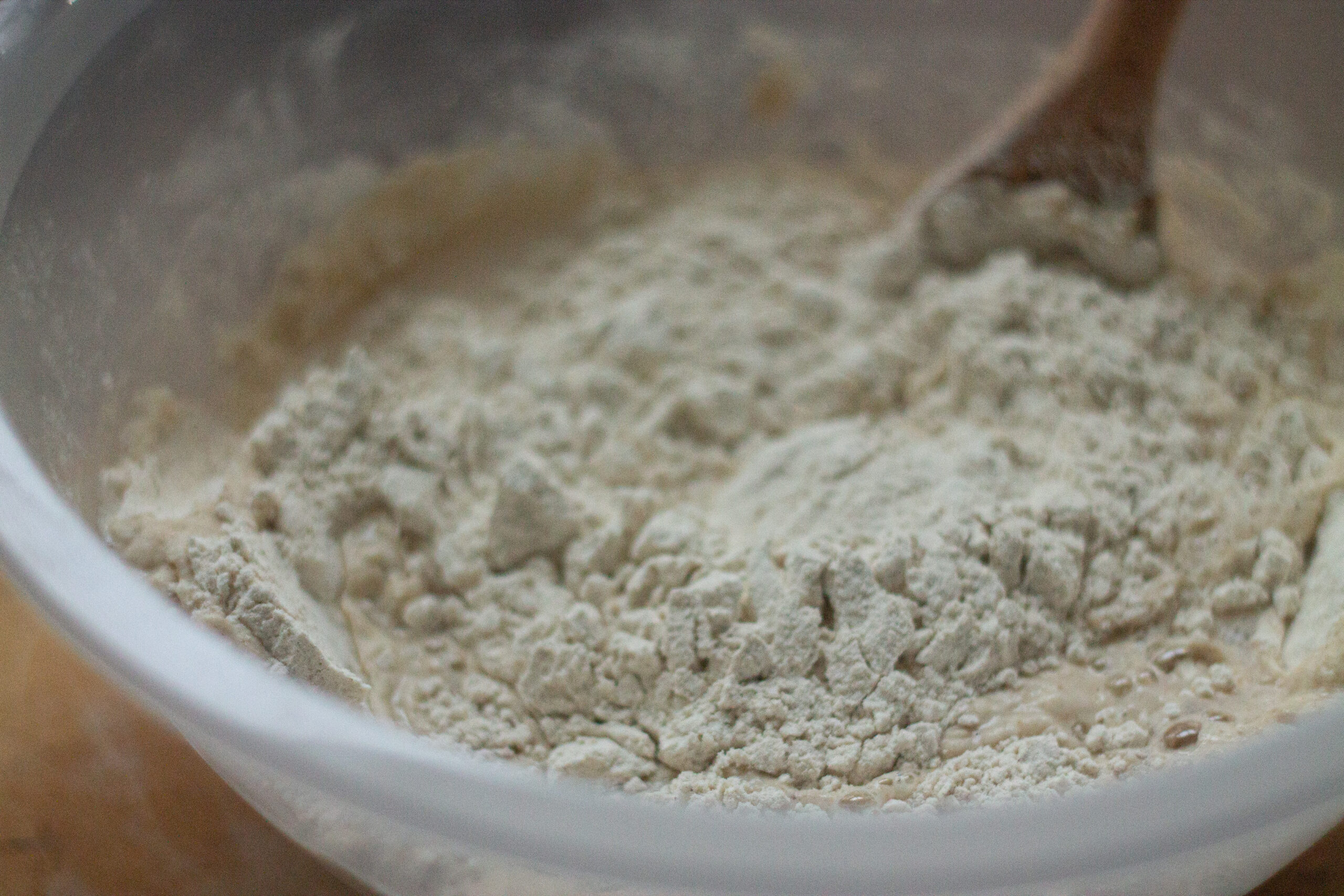 Mix the activated yeast into the flours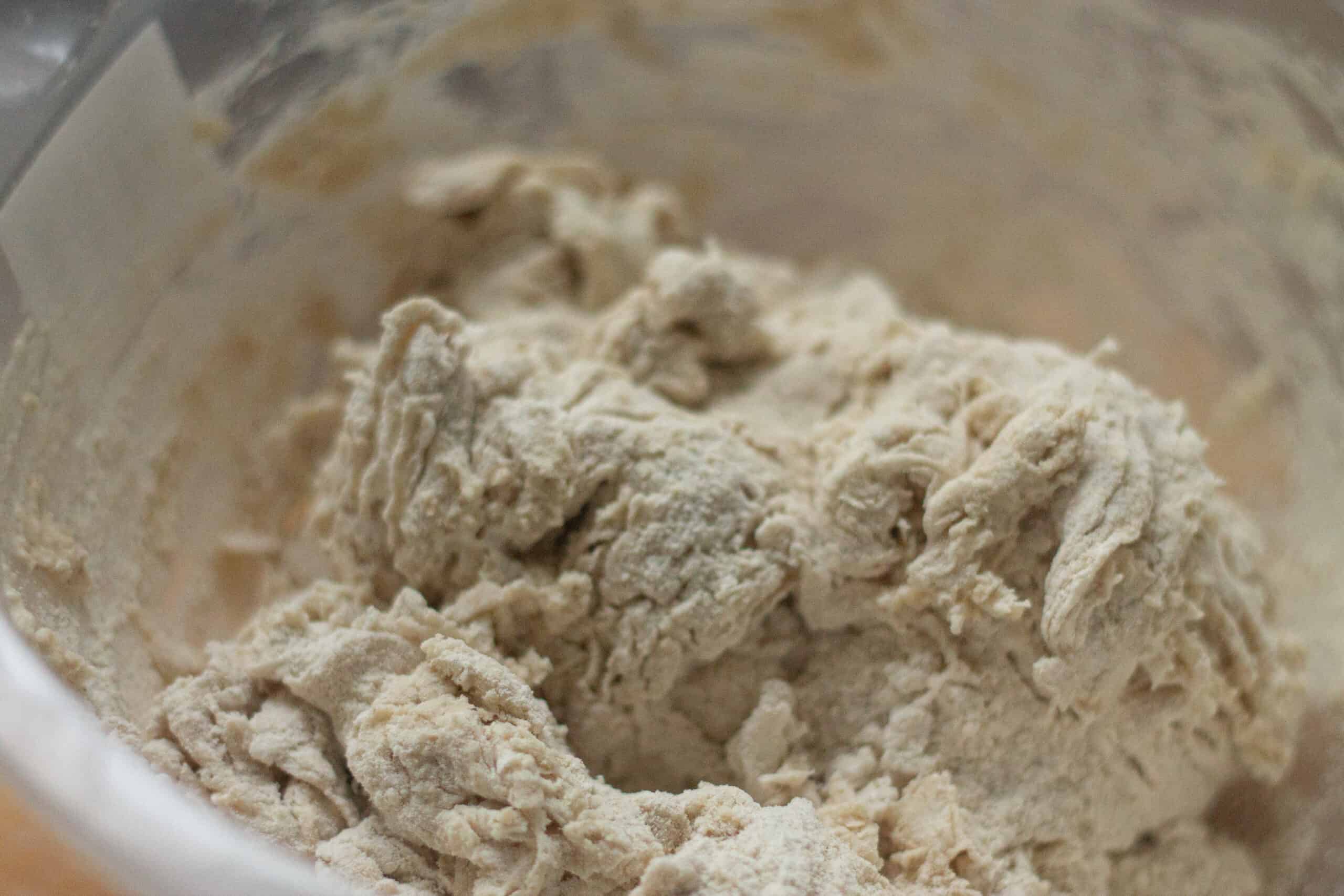 Mix into a raggy dough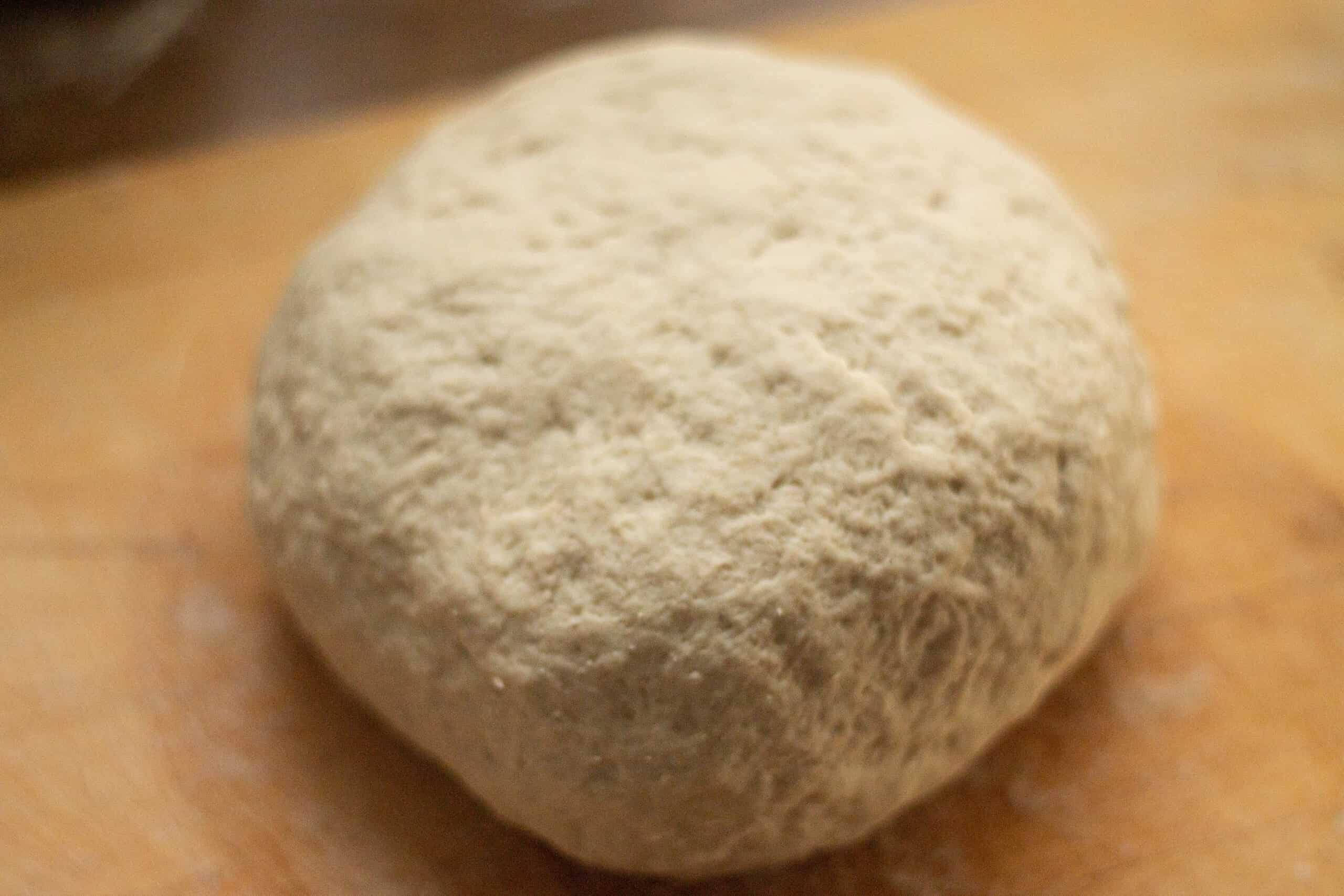 Knead the dough until it is smooth and you can feel it yielding under your hands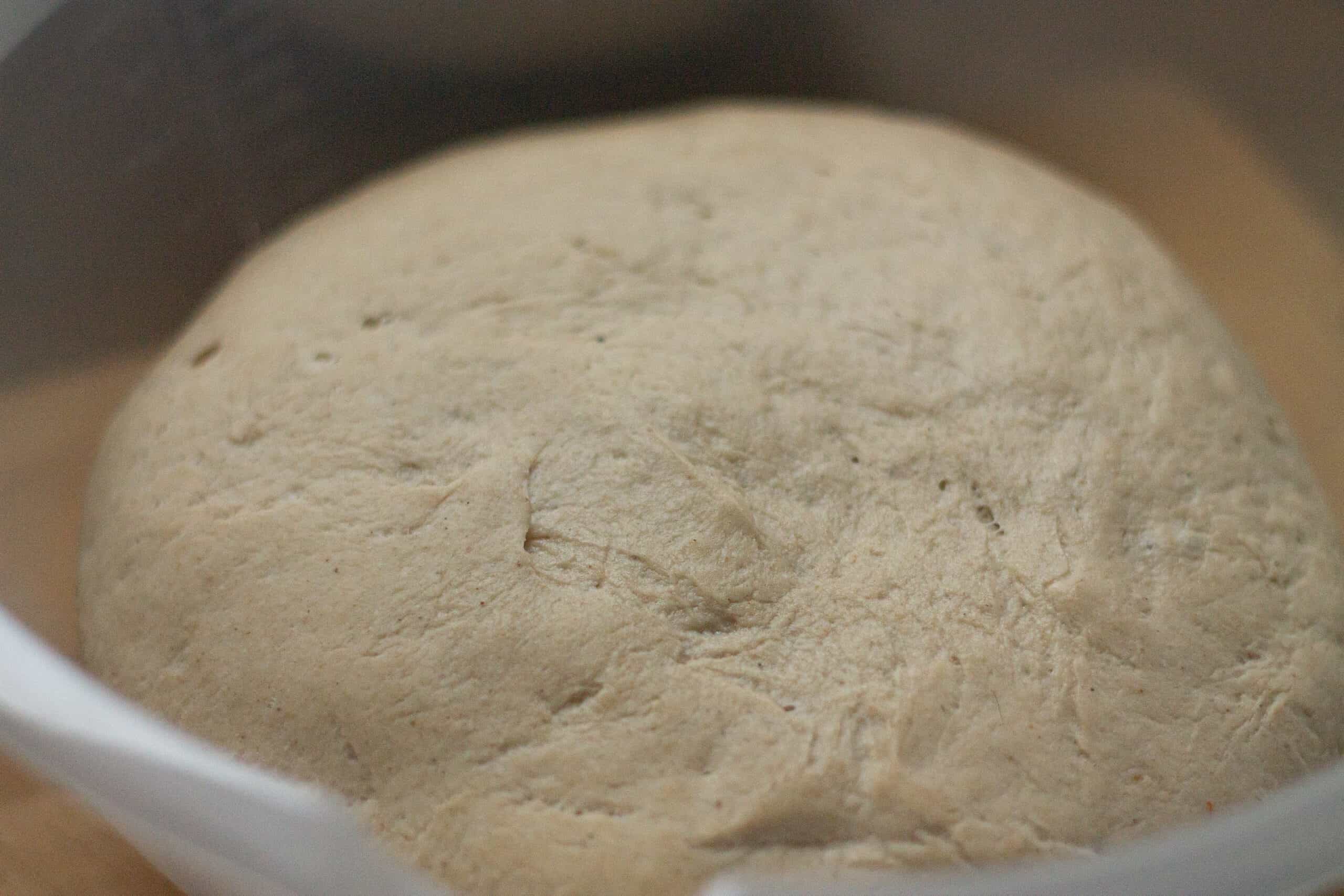 After a couple of hours, the dough should have doubled. Knock it back and knead for a couple more minutes more.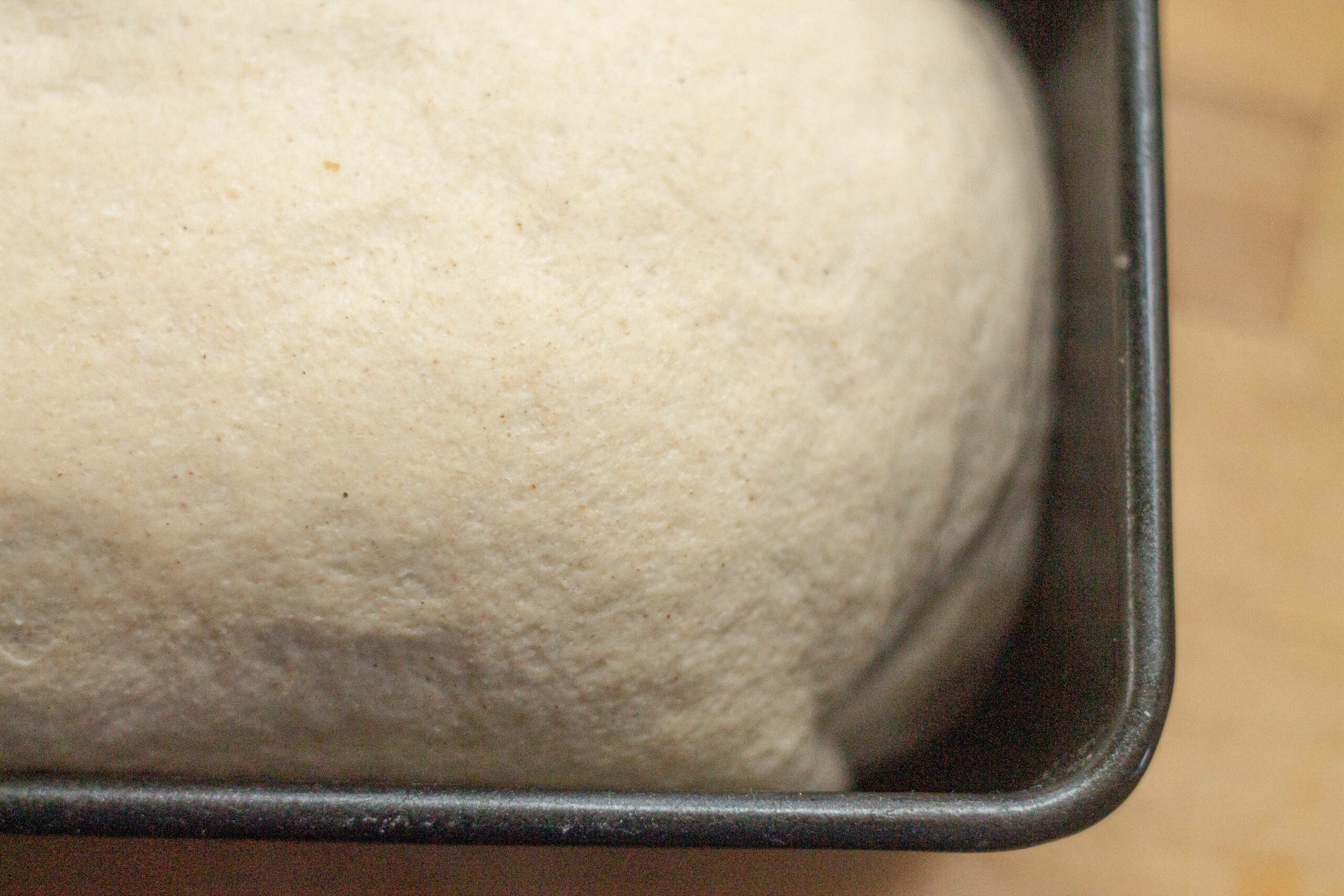 Shape the dough by tucking the edges under and place in your lightly oiled 2lb loaf tin and leave to rise for another 45 mins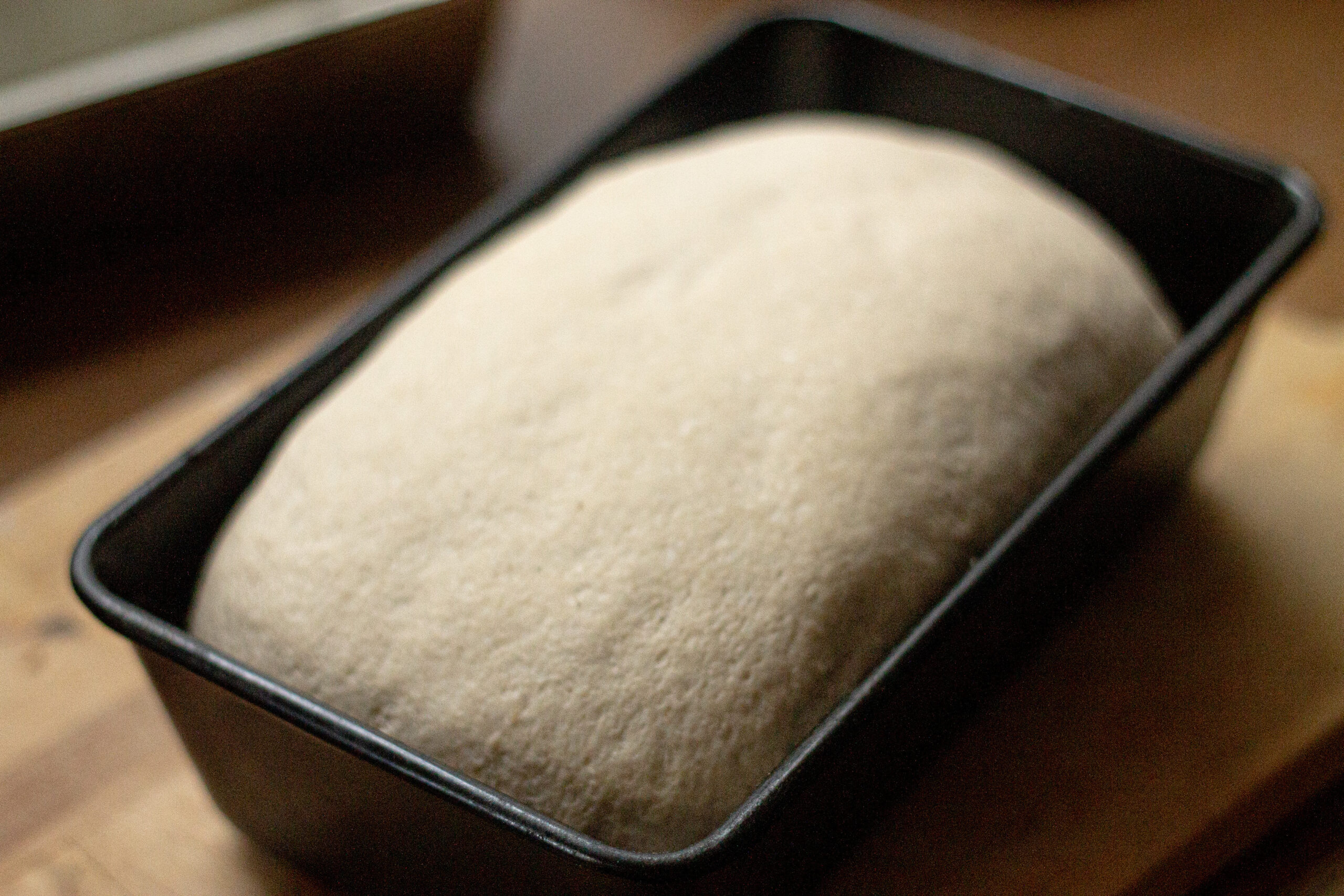 Once the dough has risen and started to fill out the loaf tin, bake in a preheated oven as per directions in the recipe card.
Hint: if you leave the dough for 10-15 minutes before the first knead, this gives the flour time to relax and will be easier to start kneading.
Equipment
A 2lb loaf tin is the only specialist equipment you need.
Storage
This bread lasts quite a while in the bread bin or wrapped up in tinfoil, up to a week. If it seems a bit dry, it might be time to start toasting it!
Once the loaf has cooled completely, double wrap tightly in clingfilm and freeze for up to 3 months. To thaw, unwrap loaf and place in a low oven until completely thawed.
Easy Barley Bread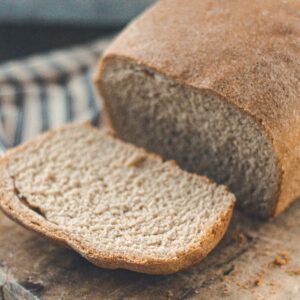 How to make a classic loaf of barley bread
Equipment
1 2 litre loaf tin

lightly oiled
Ingredients
450

g

Plain Flour

-

strong, white

120

g

Barley Flour

1

tsp

Instant Yeast

1

tsp

Sugar

10

g

Salt

340

ml

Water

-

warm

2

tbsp

Yogurt

-

plain, vegan
Instructions
Sift the flours and salt together in a large mixing bowl.

Add the yeast and sugar to the warm water and leave the yeast to activate for 10 minutes or so.

Once the yeast is frothy, add it to the flour and mix with a wooden spoon until you have a very raggy dough.

Lightly flouring your hands, bring the dough into a cohesive ball in the bowl, by gently kneading. This should take a couple of minutes.

Now turn the dough out onto a floured surface and knead for 3-4 minutes or until the dough feels springy and starts to yield against you kneading it.

Place the dough into a lightly oiled bowl, cover and leave to rise for a couple of hours.

The dough should almost double in size. Once it has, knock it back and knead it for a couple of minutes.

Tucking the edges of the dough under, place in a lightly oiled 2lb loaf tin and leave to rise for another 45 minutes or so.

Preheat oven to 220c and bake the loaf for 15 minutes.

Now turn the oven down to 200c and bake for another 15 minutes.

Finally, remove the loaf from the tin, turn the oven down to 180c and bake for a final 15 minutes to get a lovely crust on your loaf.

Tap the bottom of the loaf to ensure it is baked, it should sound hollow. Then leave to cool completely on a cooling rack until you slice it.
Please note that where the recipe asks for milk, butter or yogurt, this refers to any plant-based version that you prefer.
Nutrition Facts
Easy Barley Bread
Amount per Serving
% Daily Value*
* Percent Daily Values are based on a 2000 calorie diet.