Vegan Barley Flour Cinnamon Cookies
This post contains links to affiliate websites, such as Amazon, and we receive an affiliate commission for any purchases made by you using these links. We appreciate your support!
Barley Flour adds a unique flavour to baking and is slightly lower in gluten than normal flour. These simple cookies are delicious and easy to make.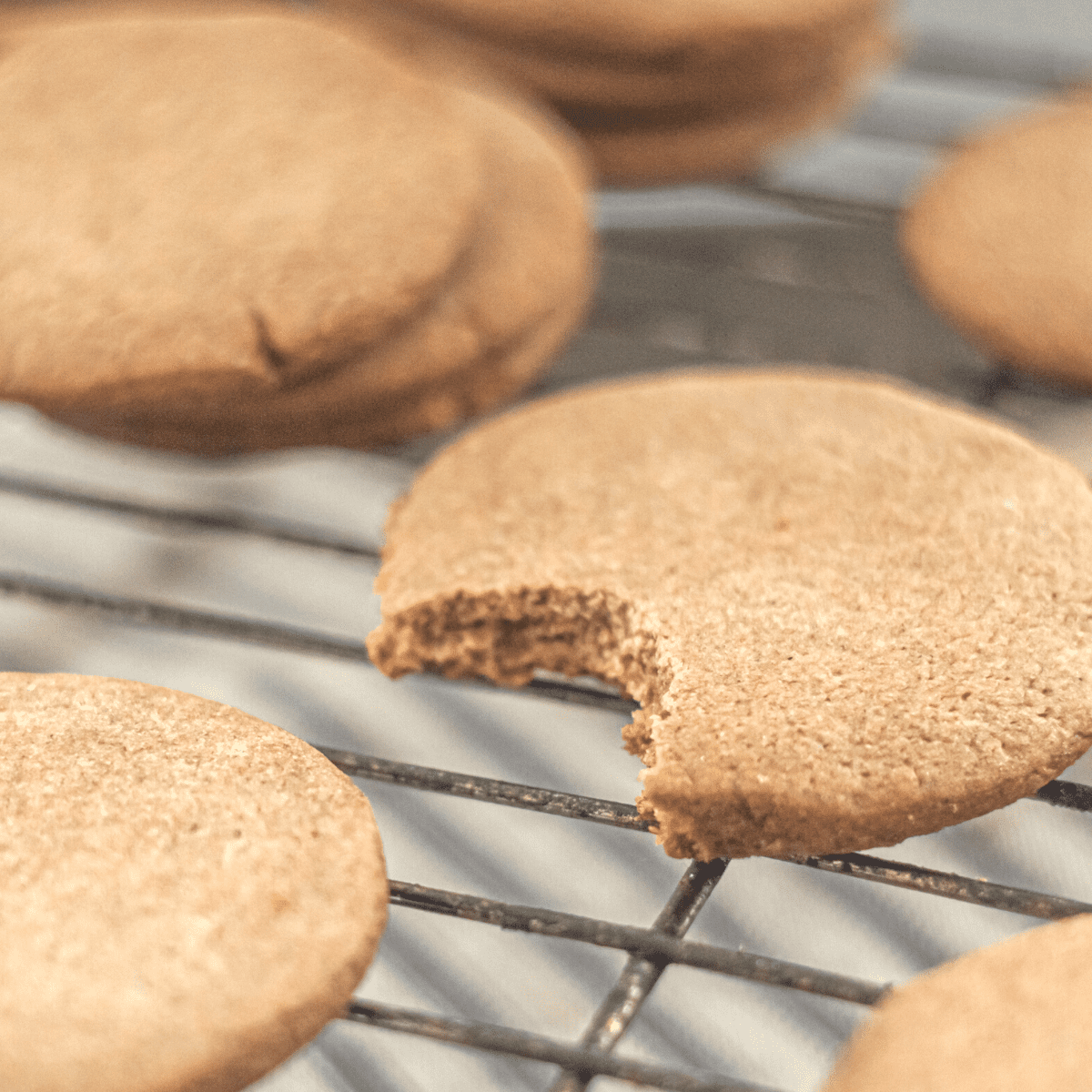 This was inspired by my barley bread recipe and wondering how to use up the bag of flour I have!
I wrote at length recently about using barley flour in baking, and I recently came across this delightful recipe in Beatrice Ojakangas' classic book Great Scandinavian Baking Book. I can't recommend this book enough, it is full of delicious, cosy breads, cakes and cookies, all inspired by the countries of Denmark, Sweden, Finland and Iceland.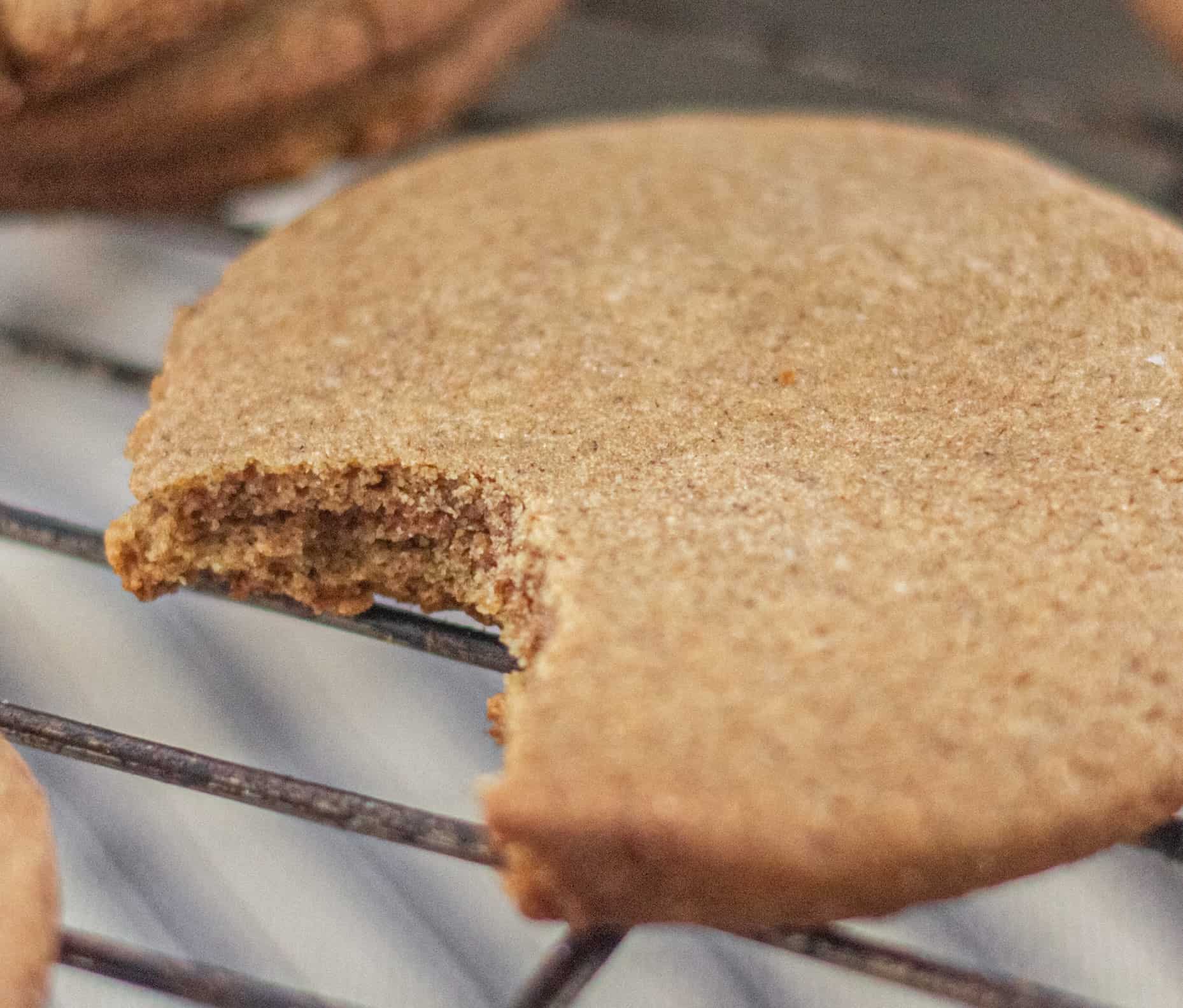 The original recipe uses egg as a binder and I replaced this element with yogurt, but you could use a vegan egg replacer or a flax egg instead.
What Does Barley Flour Taste Like?
Barley flour has a unique nutty taste that is hard to describe. In bread it becomes almost malty, but in cookies it makes them sweet-savoury. By that, I mean that you could serve these biscuits alongside a cheeseboard, for example. They are not overly sweet, and the cinnamon complements the nutty flavour beautifully. They have a soft texture and do not really crisp up much upon standing, but instead have a soft middle.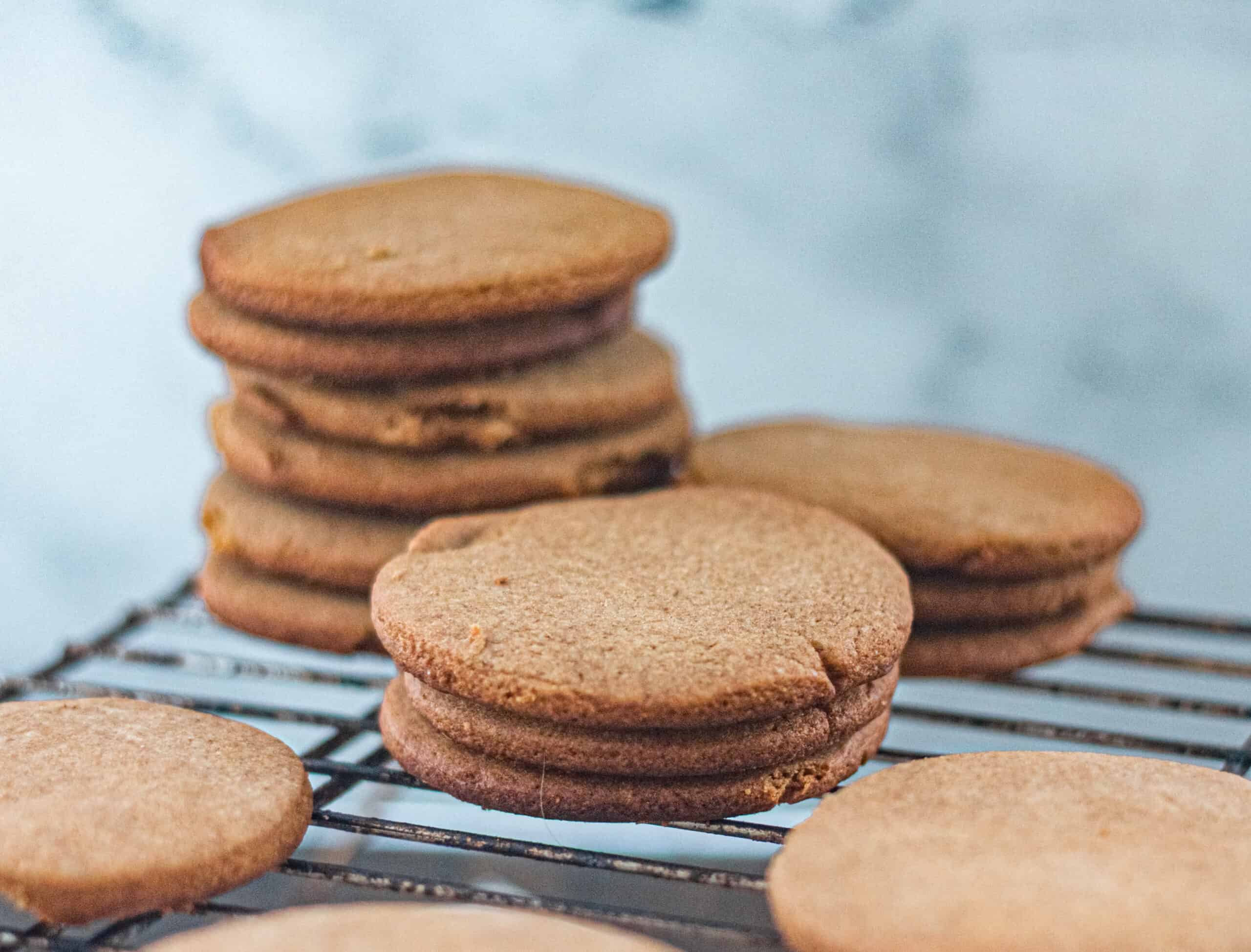 Ingredients
barley flour
cinnamon
plant-based plain yogurt
This is ONLY a list of ingredients for the recipe; please see recipe card below for complete printable recipe.
Instructions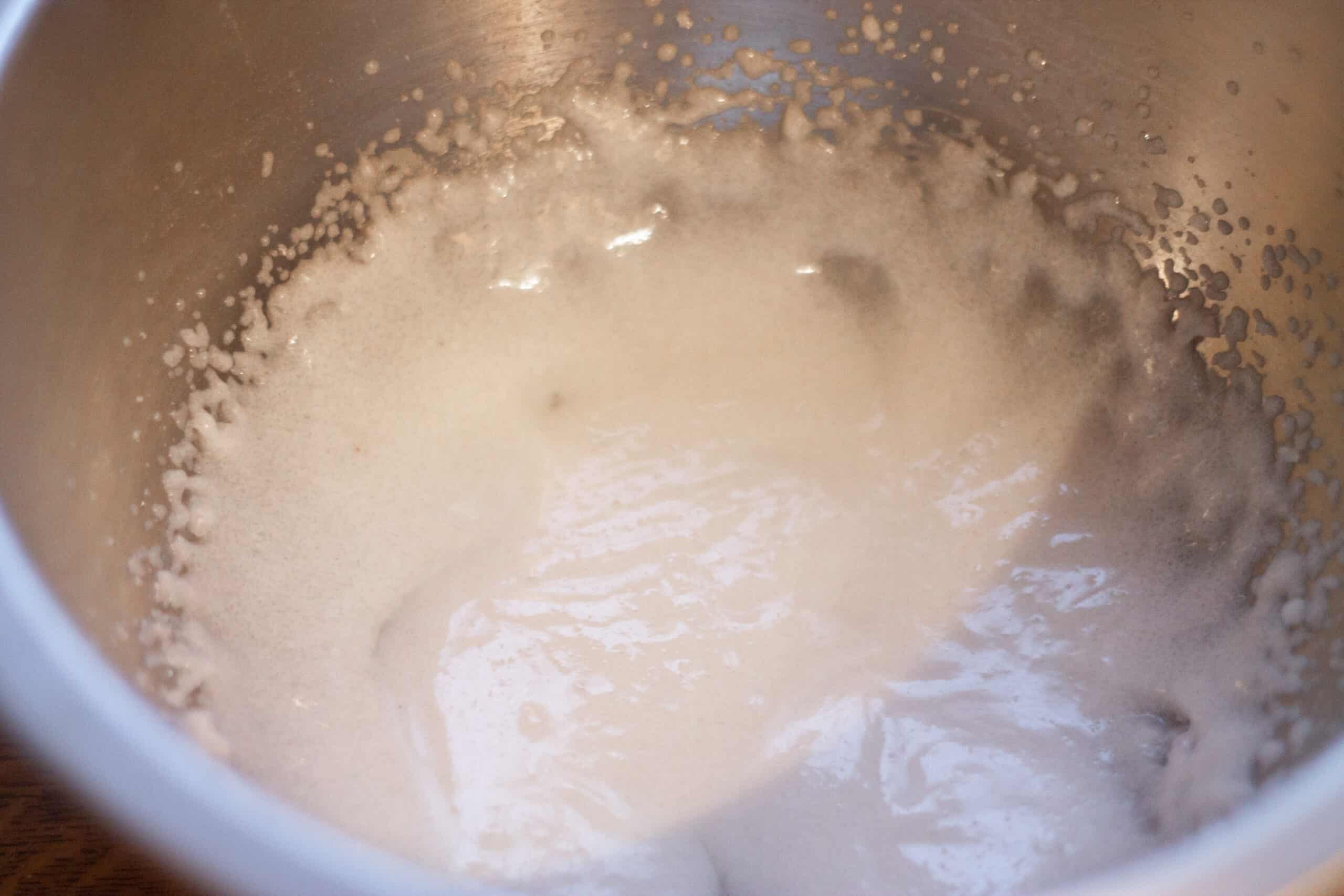 Whisk together the yogurt and sugar until smooth and fluffy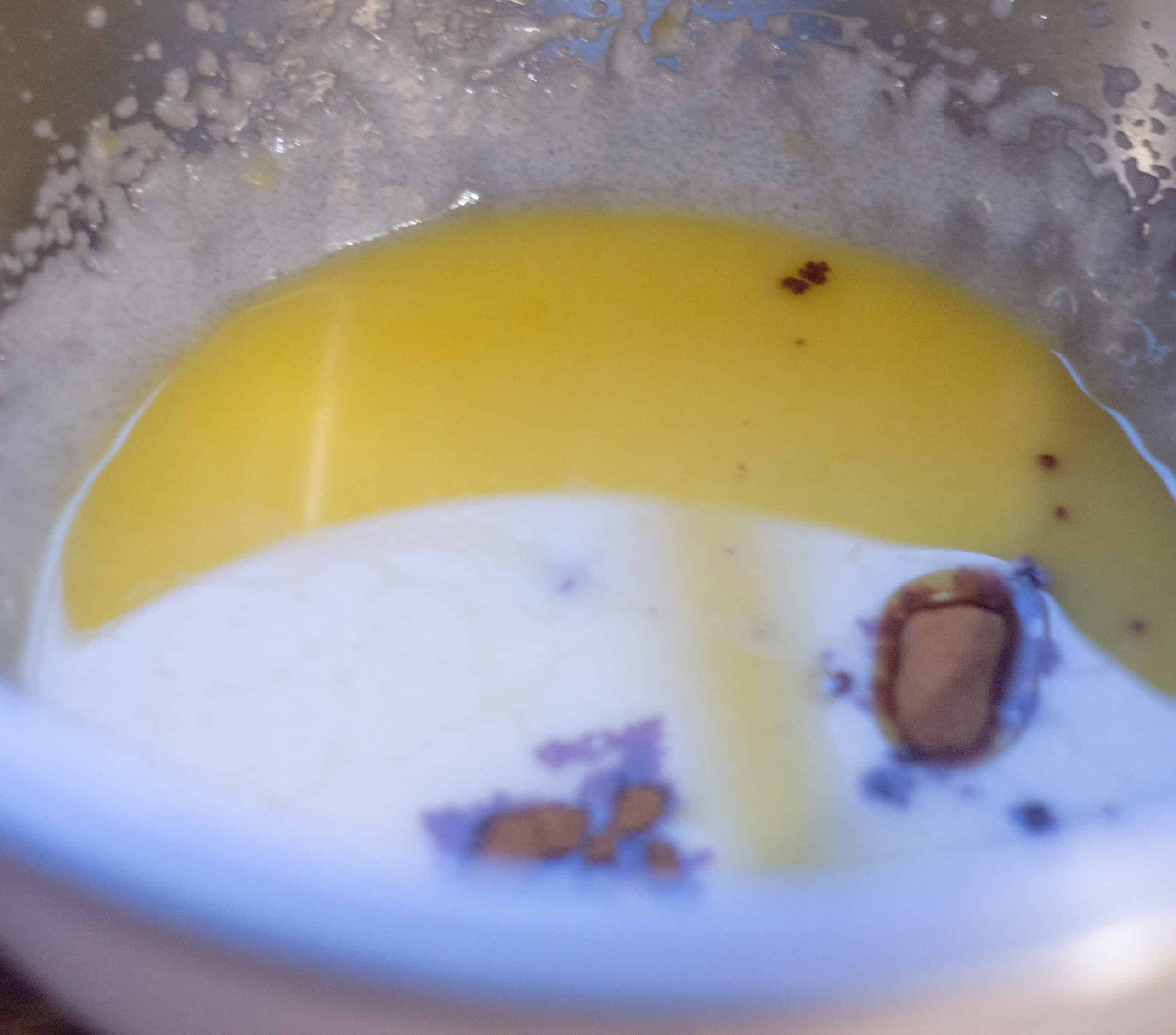 Add the melted butter and ground cinnamon
Add the barley flour and bicarb and mix until you have a cohesive dough. Add a little more flour if the dough seems really sticky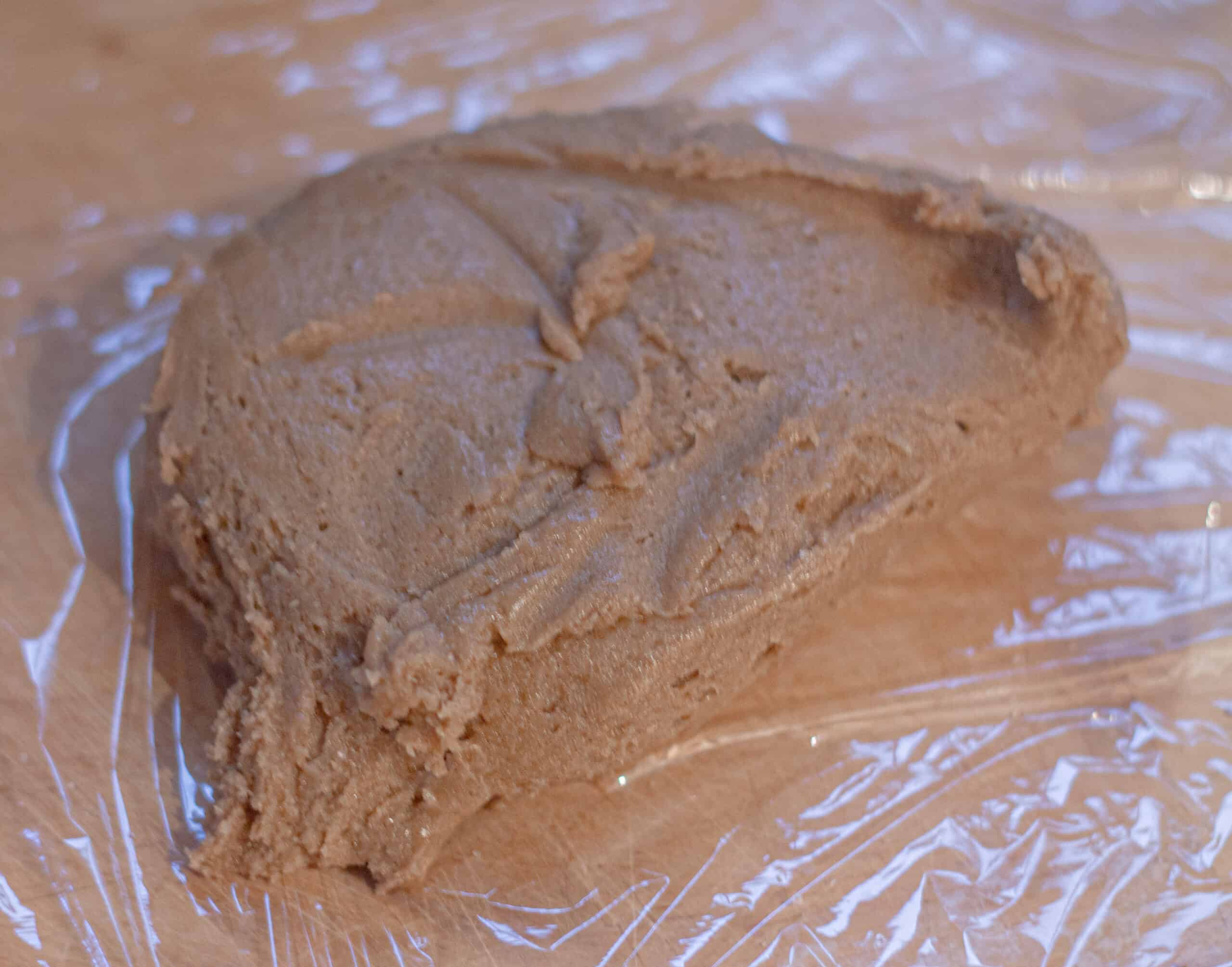 Wrap the dough in clingfilm and chill for at least a couple of hours.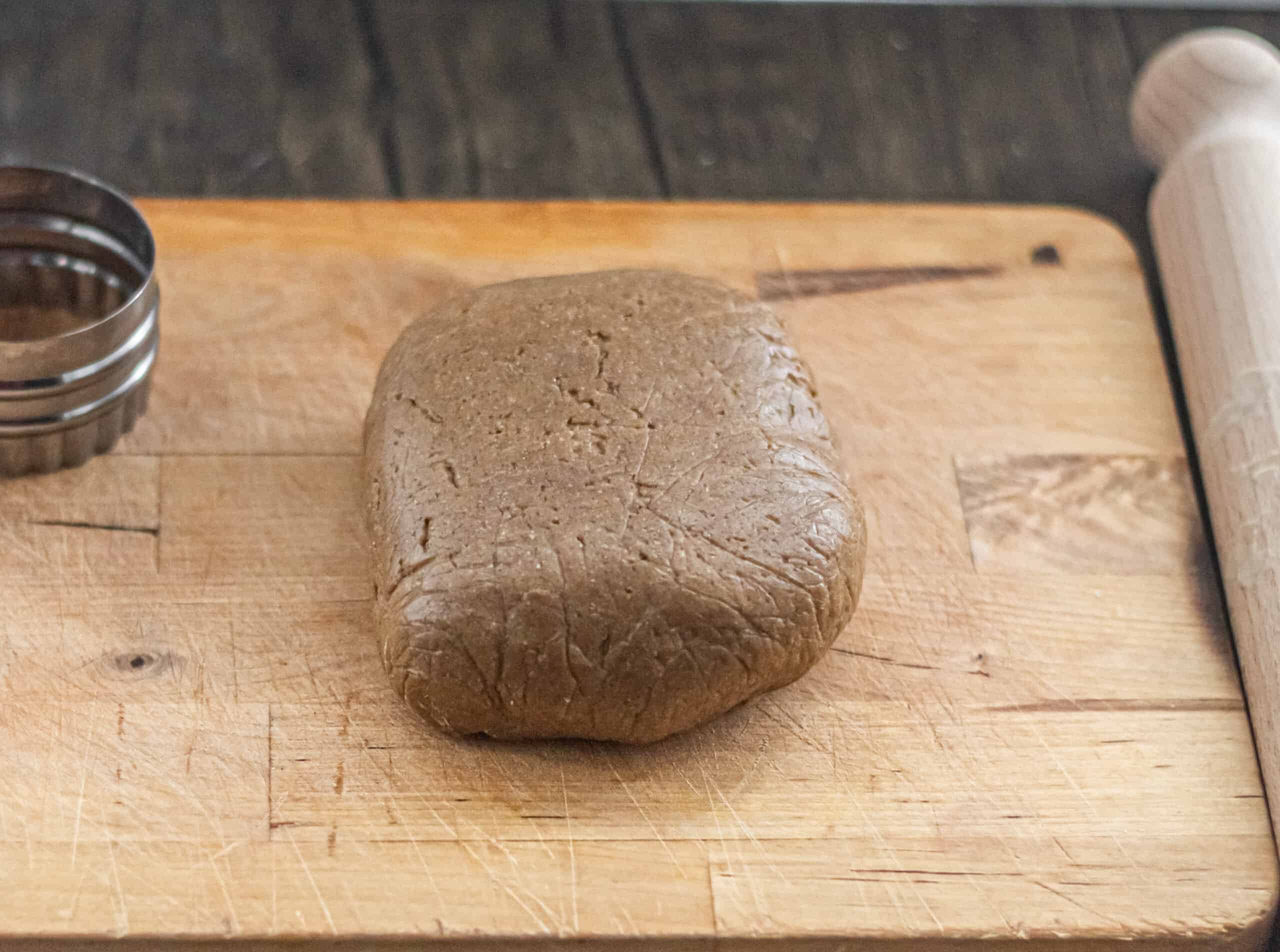 Place the well chilled dough on a work surface and sprinkle well with flour (not shown)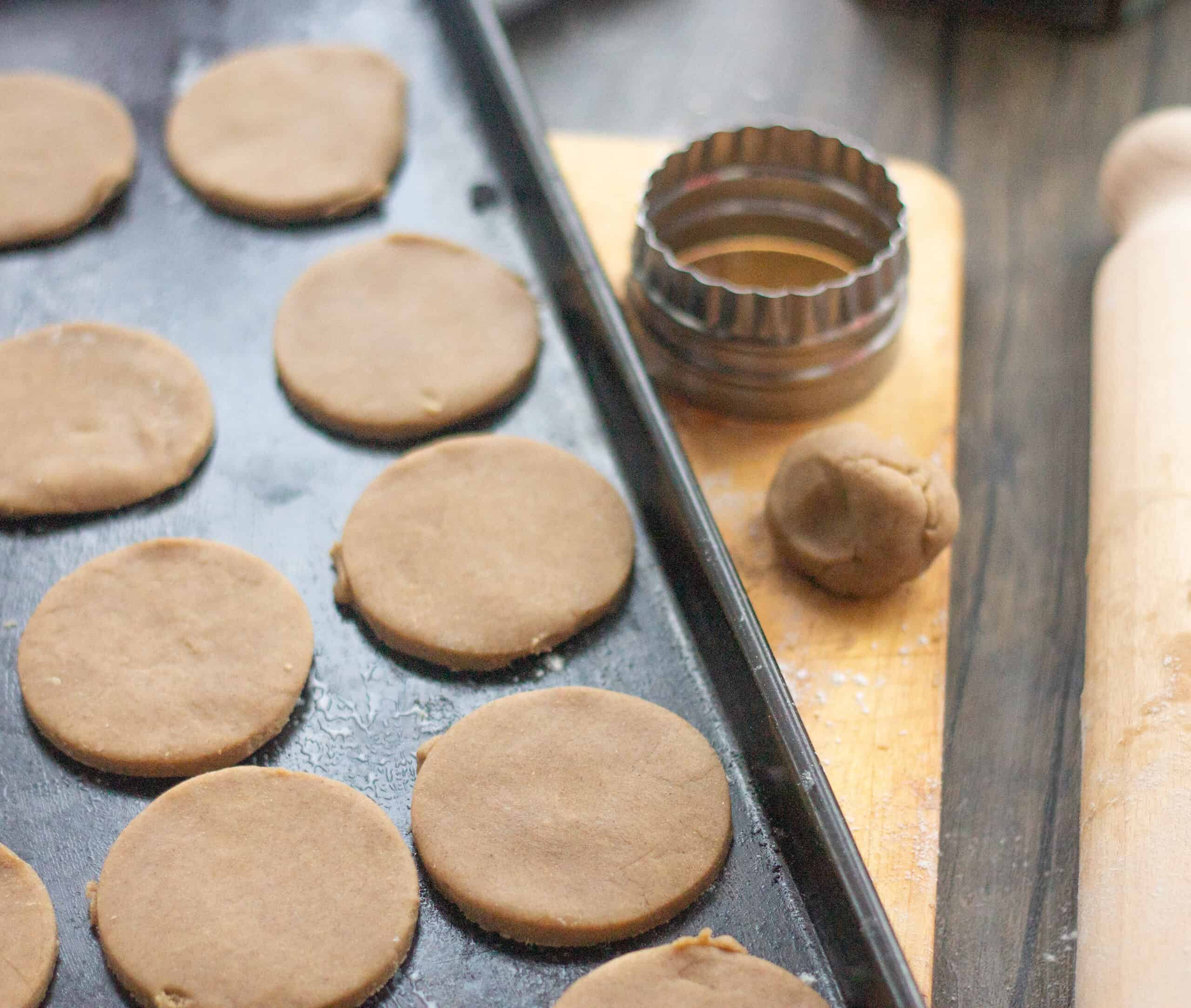 Roll out to the thickness of about 1/4″ and place on a baking sheet an inch apart. Bake.
Storage
Store the baked cookies in an airtight tin for 3-4 days. They are quite soft cookies, and do get softer in the tin.
The dough will last up to a week in the fridge, clingfilmed, before baking.
Top tip
This dough is very soft, so make sure it is thoroughly chilled before rolling, and that you sprinkle it with a little flour to ensure it doesn't stick.
Finnish Cinnamon Barley Cookies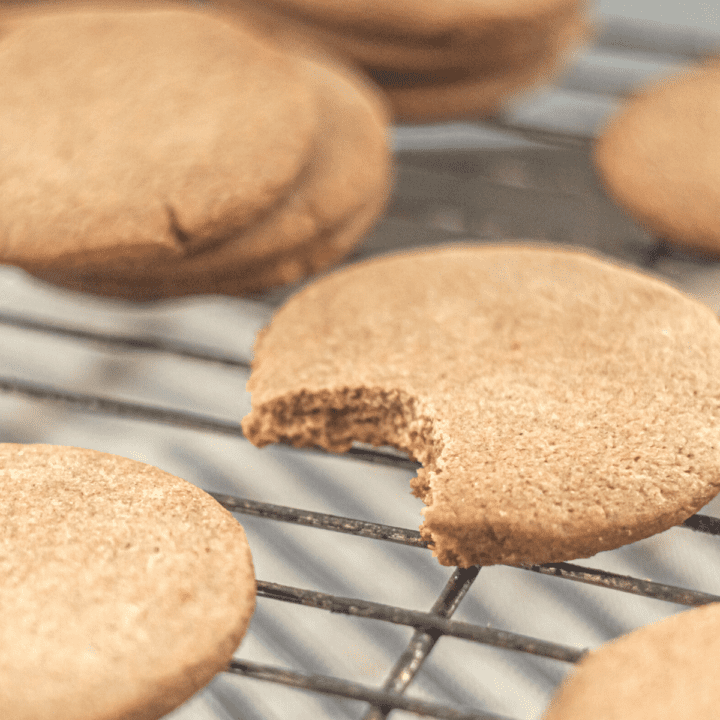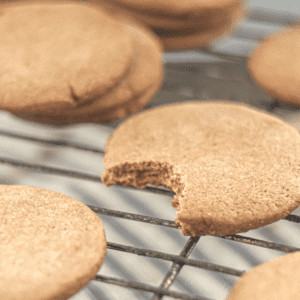 A low gluten, tender biscuit, flavoured with cinnamon
Ingredients
¼

cup

Yogurt

-

natural, vegan

½

cup

Sugar

-

white, granulated

½

cup

Butter

-

vegan, melted

1½

tsp

Ground Cinnamon

1½

cups

Barley Flour

½

tsp

Bicarbonate of Soda

-

(baking soda)
Instructions
In a large mixing bowl, beat the yogurt and sugar until smooth.

Now add the cinnamon and melted butter and beat again.

Add in the barley flour and bicarbonate of soda and beat until you have a smooth dough.

Form into a ball, wrap in clingfilm and refrigerate for at least 2-3 hours, preferably overnight

Preheat your oven to 160c.

On a well floured work surface, roll out the chilled dough to ⅛ of an inch (very thin). This will ensure a crisp cookie.

Place on the lined or lightly greased baking sheets and bake for 8-10 minutes, or until dry and matte looking to the touch. If a finger touch leaves in indent, return to the oven for a couple more minutes.

These cookies don't really colour too much during baking.

Leave to cool on the tray for 5 minutes before removing to a cooling rack.
Please note that where the recipe asks for milk, butter or yogurt, this refers to any plant-based version that you prefer.
Nutrition Facts
Finnish Cinnamon Barley Cookies
Amount per Serving
% Daily Value*
* Percent Daily Values are based on a 2000 calorie diet.