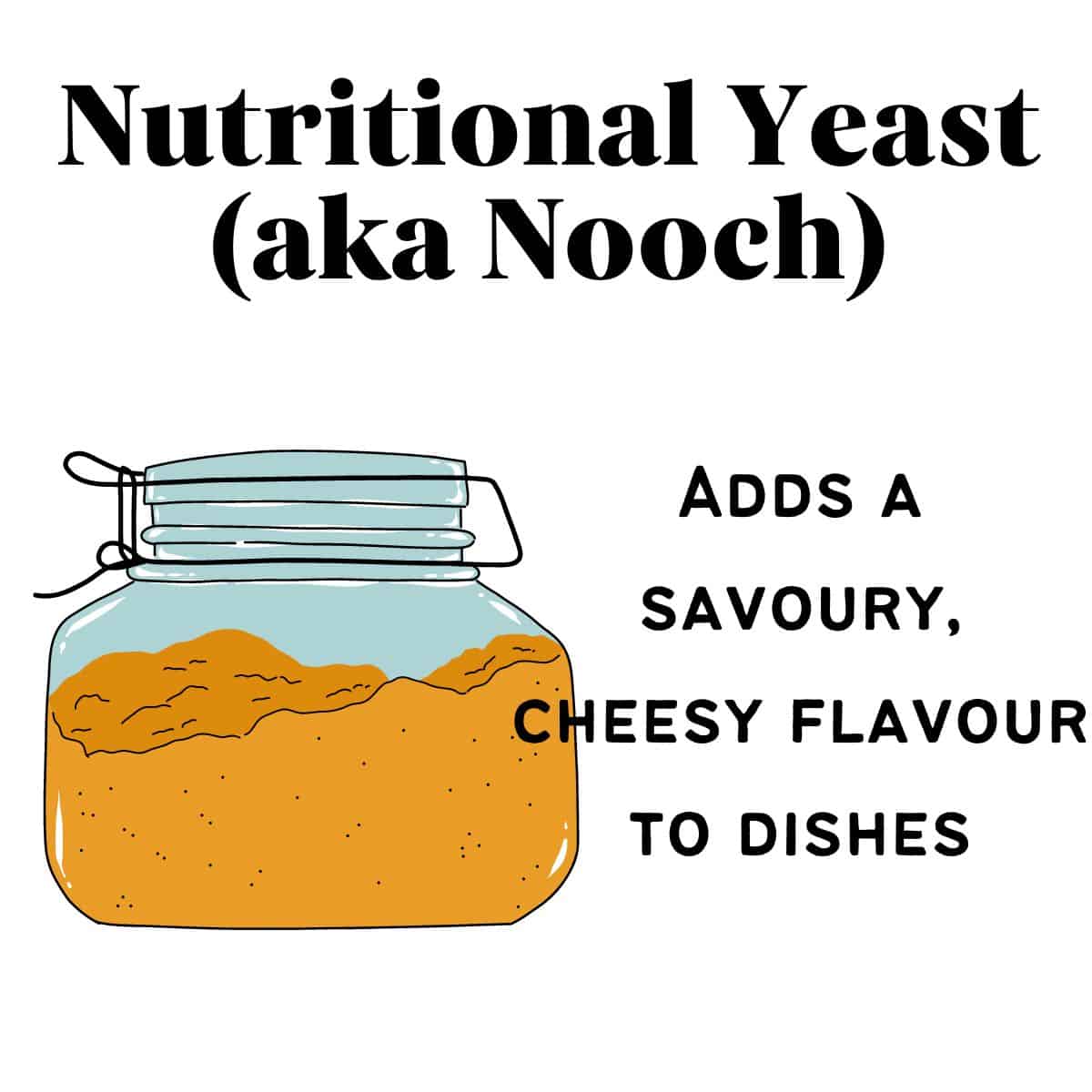 Jump to:
What is Nutritional Yeast?
Powdered (or rather, flaked) yeast, nooch, as it is more commonly known, is perfect for adding a cheesy, savory flavor to dishes. It is yellow-coloured flakes that have a yeasty smell, not the most pleasant of aromas, in my opinion, but when added to dishes, adds a unique umami flavor.
It is packed full of nutrients like minerals, vitamins and proteins, and is widely used by vegans.
My Nooch recommendations
Uses for Nutritional Yeast
sprinkle for salad
sprinkle on buttered toast
stir into cooked rice or pasta
stir in sauces or soups for an added savoury flavour
sprinkled on popcorn
Try my recipes using Nutritional Yeast