How to become plant based, a 101 introduction to Plant Based fundamentals. To follow a plant-based diet is not just to cut out all meat, fish and dairy from your diet. OK, it is mostly that, but to become a vegan cook requires a new battery of kitchen artillery. Here's a basic, and hopefully achievable 101 guide to the fundamentals of vegan cooking. Making small changes is the best change you can make.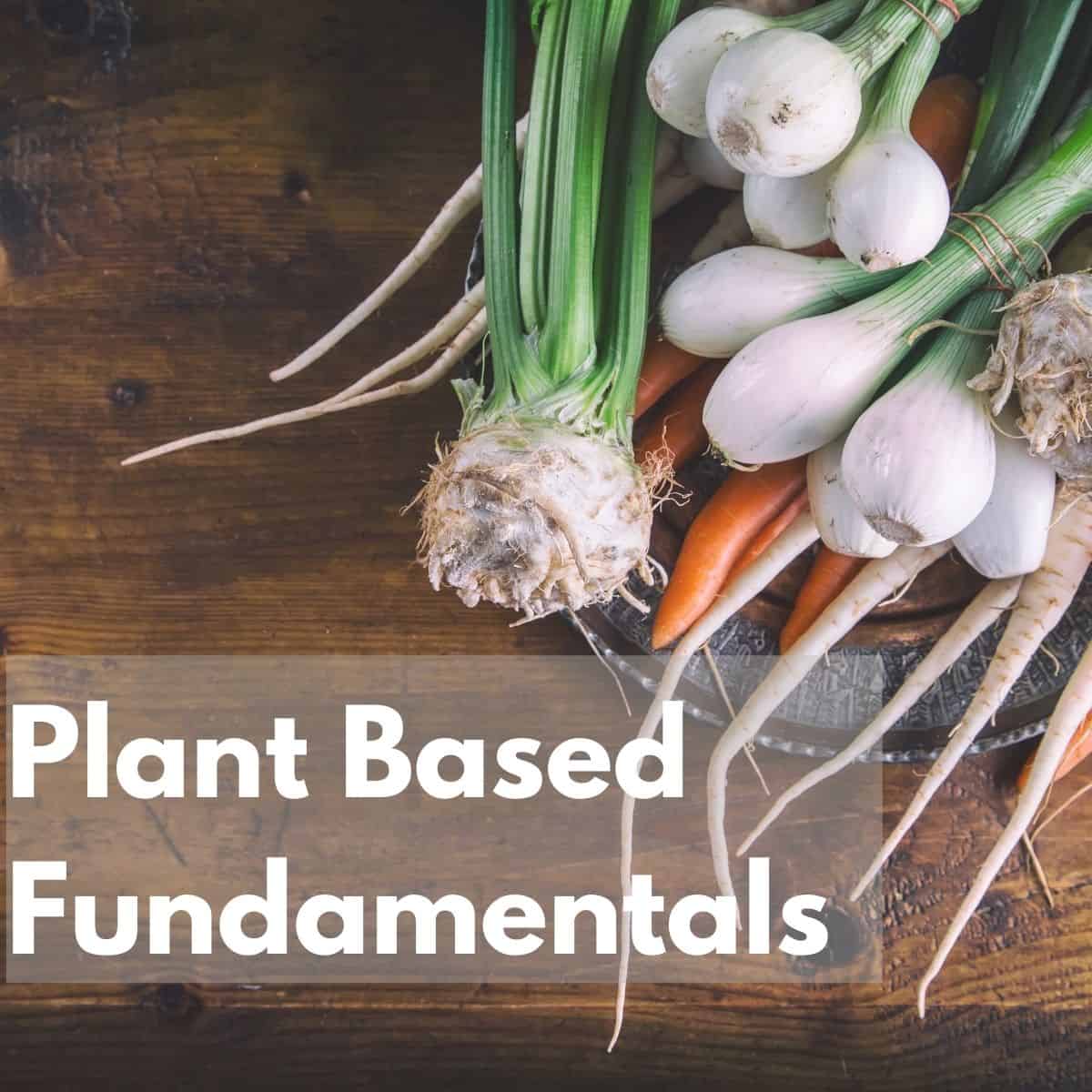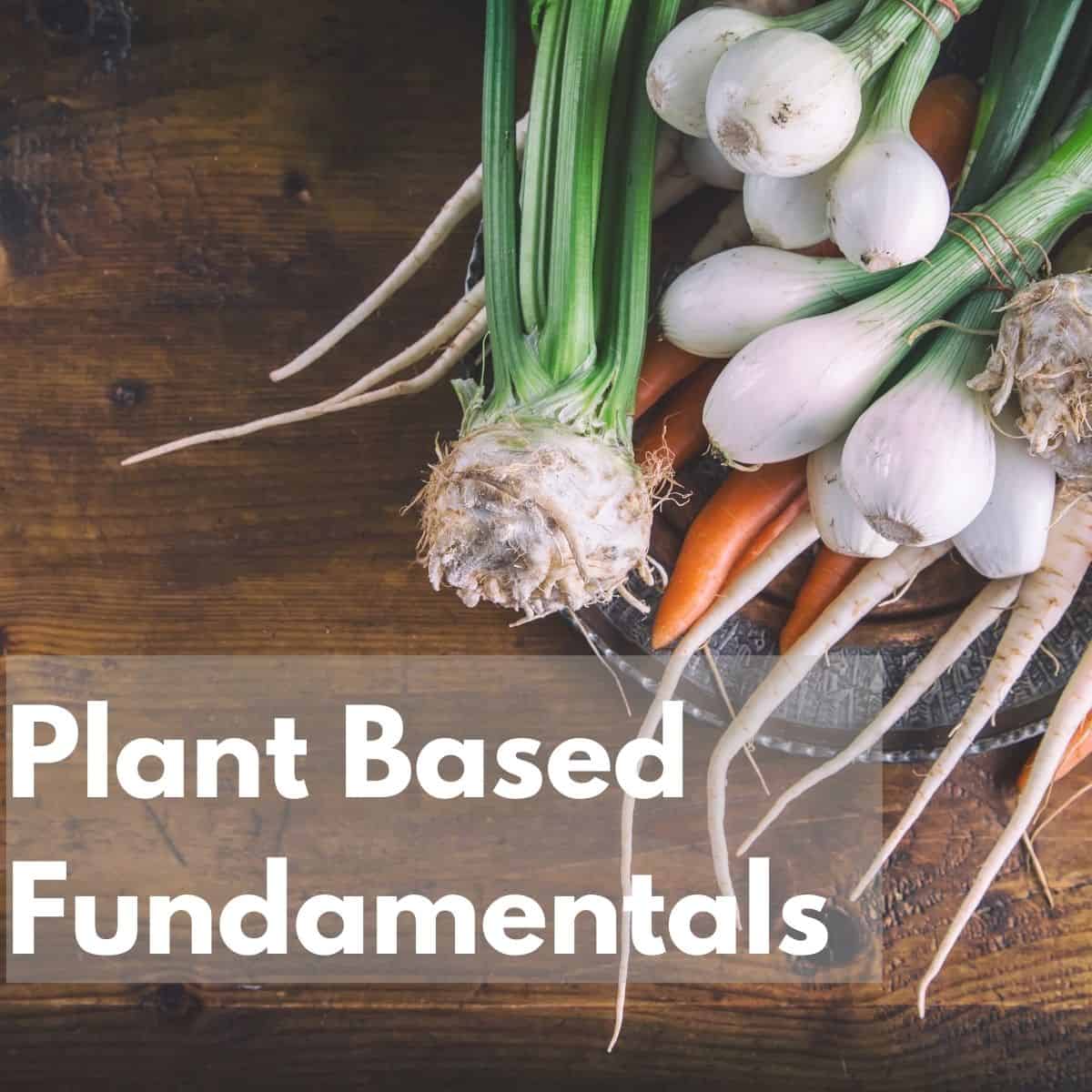 Jump to:
A beginners guide to being vegan or plant based using some ingredients that I really, really use a lot in cooking AND baking.
How Do I Become Plant Based?
You need to rethink how you cook. You will be cooking similar foods but using different ingredients and often different methods. Don't be intimidated though, at first, try switching just a couple of meals a week for it's vegan counterpart. Try using vegan mince in your favourite chili recipe (or try my delicious vegan red chili, here), for example.
Ways of infusing flavour into your food will need to be rethought and you will use things that weren't even on your spectrum of existence until The Day You Became Vegan. These ingredients will become your best friends in the kitchen.
Had you ever heard of Nutritional Yeast (aka Nooch)? Me either. Liquid Aminos? Wha? You mean I can get my favourite coffee made with soy/almond/pea/hemp milk? No way!!
Firstly, and this might be obvious, but remember to fill your trolley with fresh fruit and veg, the easiest, naturally vegan food of all to prepare! Try and eat at least 5 portions a day.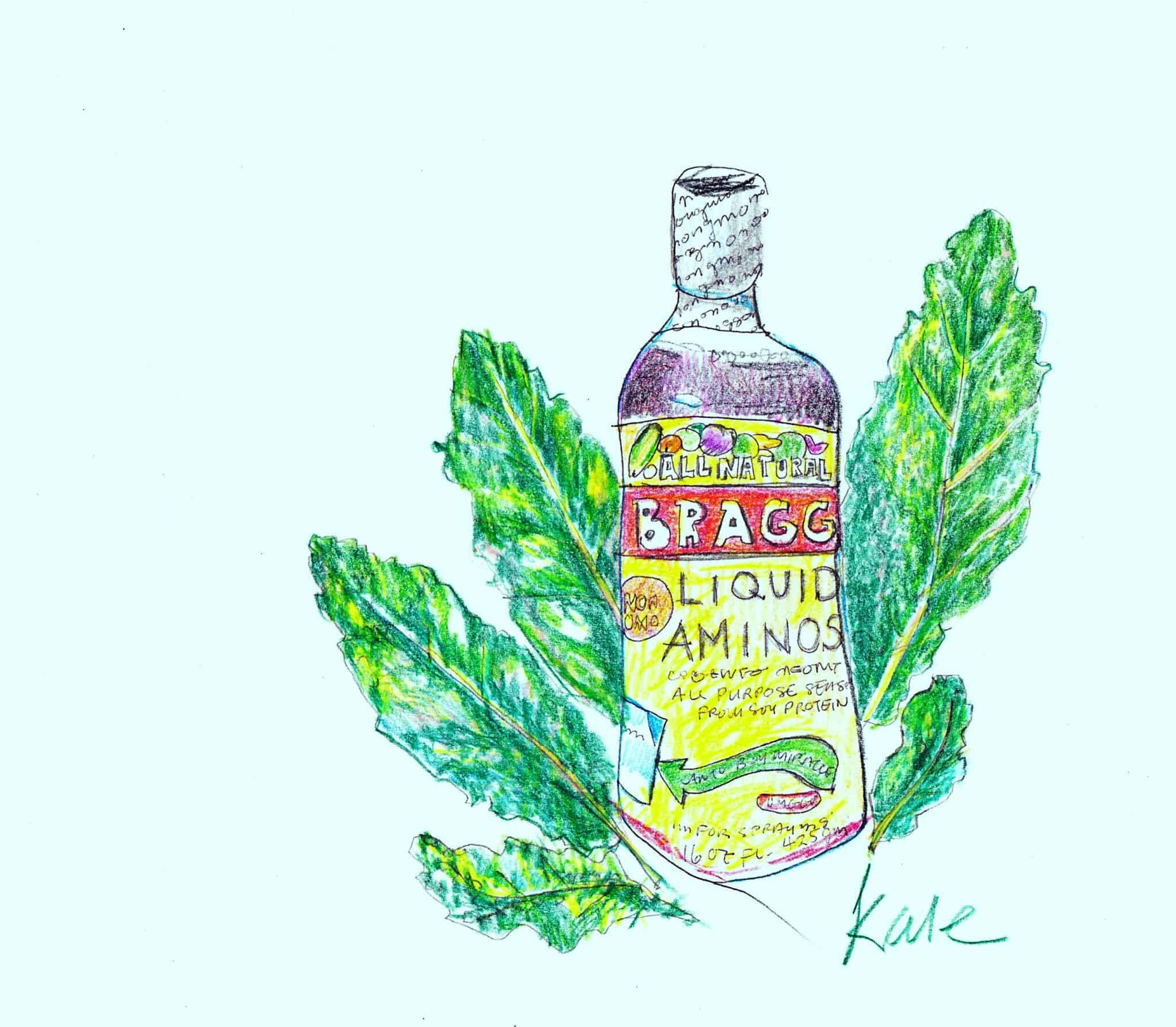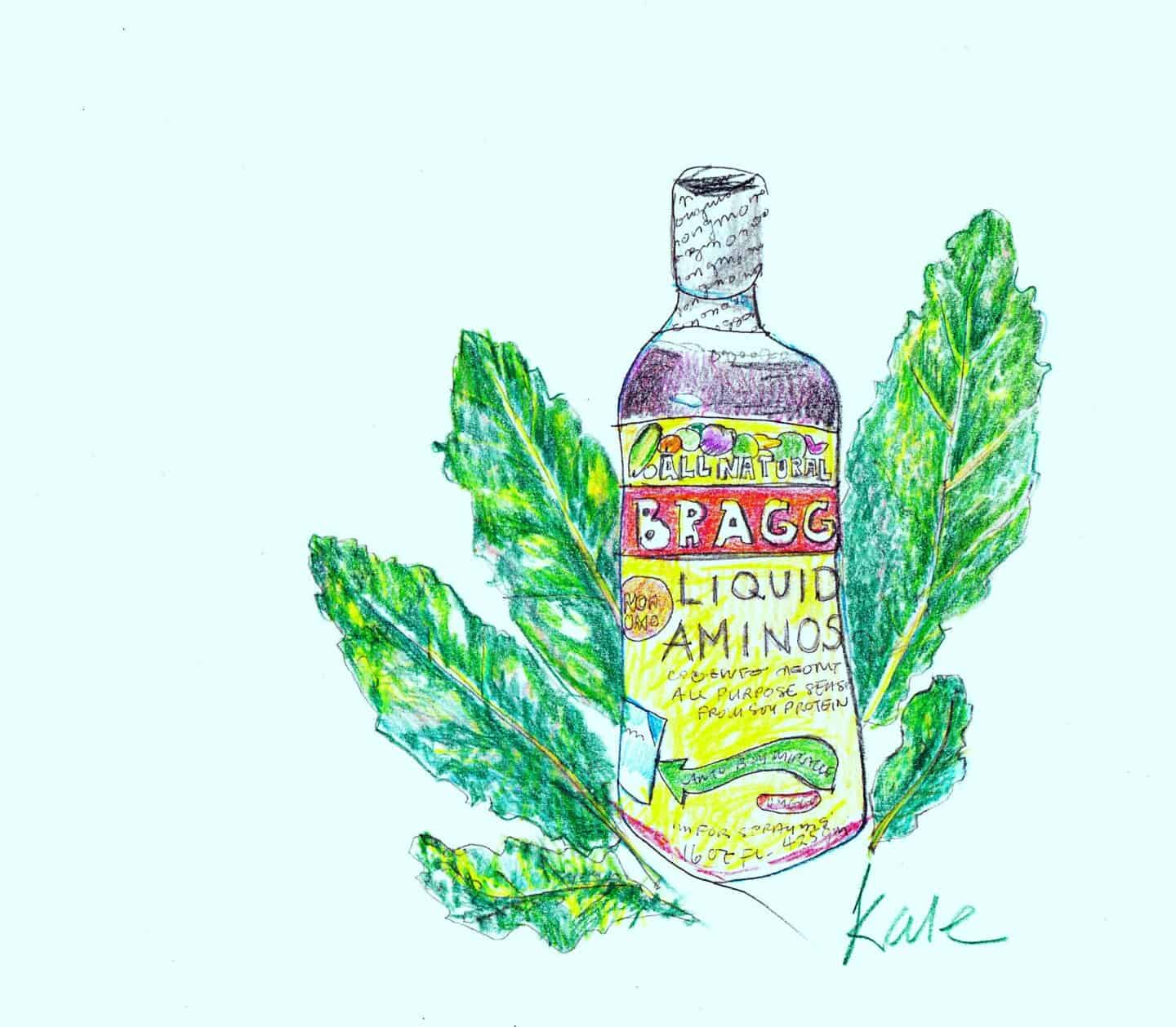 And what about all the hidden non-vegan ingredients that lurk in your favourite foods? Milk Powder, Lactose, Gelatin, Powdered Egg.
Why Go Plant-Based?
At first you will spend so much time reading the ingredients on the back of your favourite cookies/crisps/vegetarian microwave meal (really!) that you might wonder why you bothered in the first place. Um, for the animals and for the health benefits? Oh, and a plant-based diet is cheaper too!
But I digress.
How to be more Plant Based
So, what DO you need to stock in your pantry? Here's a brief rundown on some ingredients that I really, really use a lot in cooking AND baking.
Dairy-Free Milk Soy is definitely the best for baking with or for use in sauces as it is very similar in texture to dairy milk. However, if you are intolerant to Soy, then Coconut, Almond, Hazelnut, Hemp, Quinoa are all great substitutes!
Dairy-Free Butter Throughout this website, I will refer to this as butter although it is more akin to margarine than butter. I use it in old fashioned baking, i.e. creamed cakes or in Roux-based sauces. And of course, on toast and in baked potatoes! There are several on the market, we use Pure Sunflower or Vitalite. I also use Stork sometimes in baking (the one that comes in a hard block) and always in pastry. Very old-skool but works like a dream and is much cheaper than other vegan spreads. Flora produce a plant-based salted and unsalted block of butter too.
Yogurt: I use Soya, Coconut or Almond Yogurt for baking recipes, they have same taste and texture as dairy natural yogurt. An indispensable ingredient in baking.
Vegan Lard/Shortening For want of a better word, Lard is a crucial element in some baking, particularly in getting a crisp pastry. I use Trex or Crisco, also good for deep frying.
Flour Standard Plain Flour for baking. Many of my recipes can be made gluten-free simply by switching the flour to your favourite Gluten-Free Self-Raising mix (but keep the additional rising ingredients in the recipe). A favourite of mine is Doves Farm. Look out for the Gluten-Free logo to see where you can switch out.
Sweeteners Sorry folks, but we are sugar people around here. However, you can replace the sugar with applesauce or pureed prunes (use ¾ cup for every cup of sugar and reduce liquid ingredients by 3 tablespoons), artificial sweeteners (use only 50% of the quantity of normal sugar).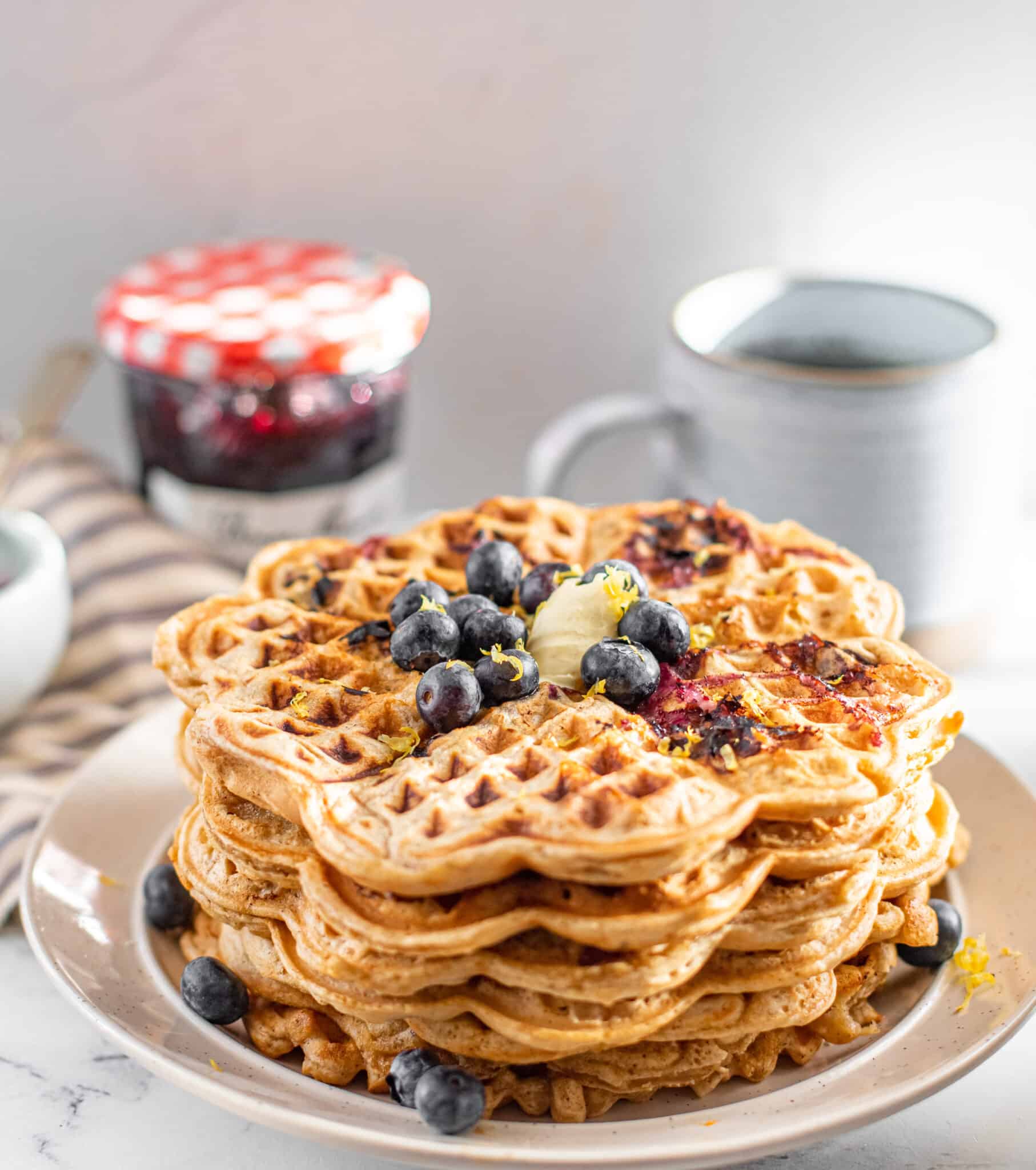 Other alternatives include Stevia, Fructose, Maple Syrup, Agave, Rice Syrup or Coconut Sugar. I would generally recommend that when swapping out one liquid sugar for another (i.e. Agave Syrup for Maple Syrup) that there is not a reduction in quantity needed. However, if you are using a liquid sweetener instead of granulated, you will need to reduce the wet ingredients slightly.
Meat Substitutes This is a strange area for me. I am not particularly fond of Seitan (vital wheat gluten cooked with water and seasonings, texturally close to that of dense meat, i.e. pork or sausage), which is completely out of bounds for those with gluten intolerance, or Tempeh, which I find to have a difficult-to-love taste.
I know that many vegans love these products, and I would urge newbie vegans to experiment with them. Isa Chandra Moskowitz has a great selection of recipes using them.
I find that TVP works well to add a nice mince-like texture to chilli or meatballs (click here for my TVP tutorial). I love Jackfruit which is incredibly versatile and can be used to replicate crab meat or shredded meat.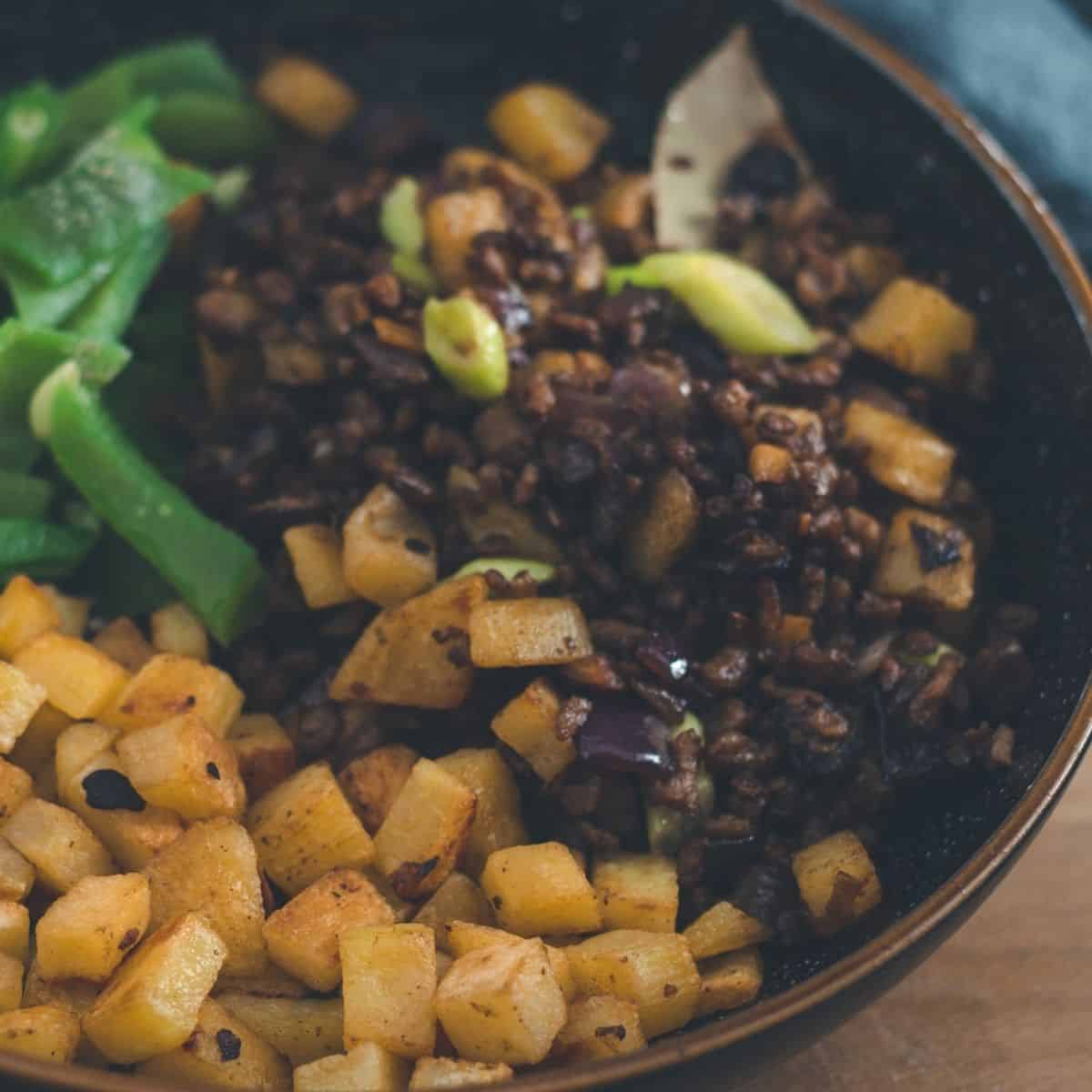 There are many preparatory meat replacements available these days: shredded pork or duck or chicken, chunks for stews, faux prawns. You will find things you love, and things you will never try again. As with everything in life, experimentation is the fun part.
Tofu Many people use tofu instead of a meat replacement. It doesn't have much flavour, but it is very adaptable, and adds protein to curries or stir fries. It comes in many different variants in the shops: flavoured, baked, bitesize.
I like to marinate firm tofu and then bake or fry it, whereupon it takes on a completely different flavour and texture.
I blend silken tofu it into creamy sauces when time is short, although I prefer to use cashews if I want a velvety smooth texture, with a bit more longevity.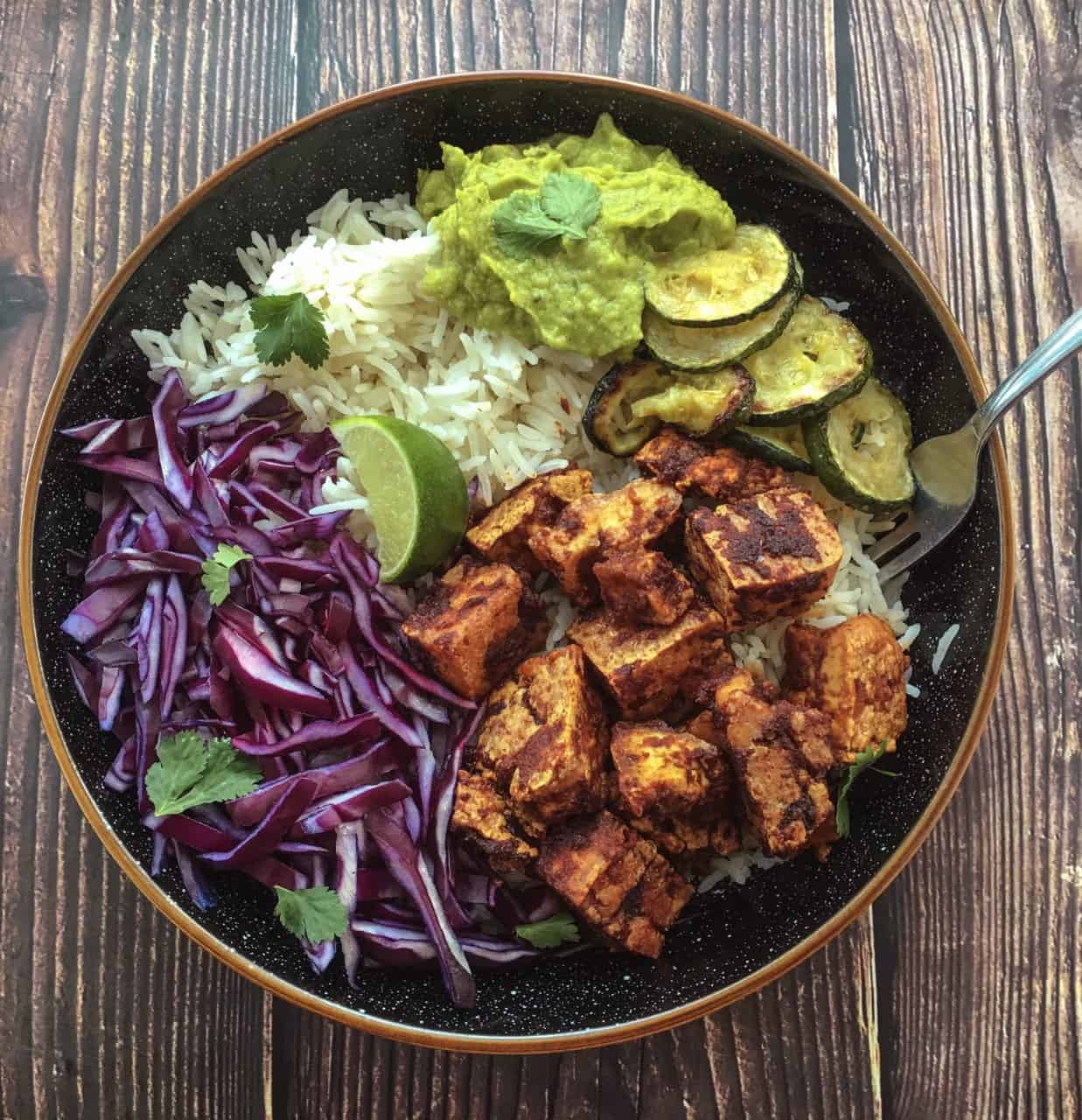 Freezing tofu before use makes it more handleable, giving it a spongy texture that soaks up marinades wonderfully.
Cheese Substitutes There are many vegan Cheezes available everywhere. Many are excellent at imparting a cheese flavour, although we have yet to crack that elusive melty texture that real cheese has. I find blue cheezes are particularly delicious in baking, they have a lot of flavour and become creamy on cooking.
You can also add a cheesy flavour without using shop-bought cheeze, try Nutritional Yeast (hereafter referred to as Nooch) or White Miso.
Nooch is deliciously savoury and is excellent sprinkled on your salad, mashed into a baked potato or flavouring a no-meatball. White Miso is very strong and gives a cheddar-like taste that is intense and wonderful.
This is by no means an exhaustive list, but hopefully not too daunting. It has never been easier to buy plant-based products. When I first delved into veganism, nearly 10 years ago, many of these products were only available through local health shops or online. Now every supermarket devotes whole product lines to plant-based eating.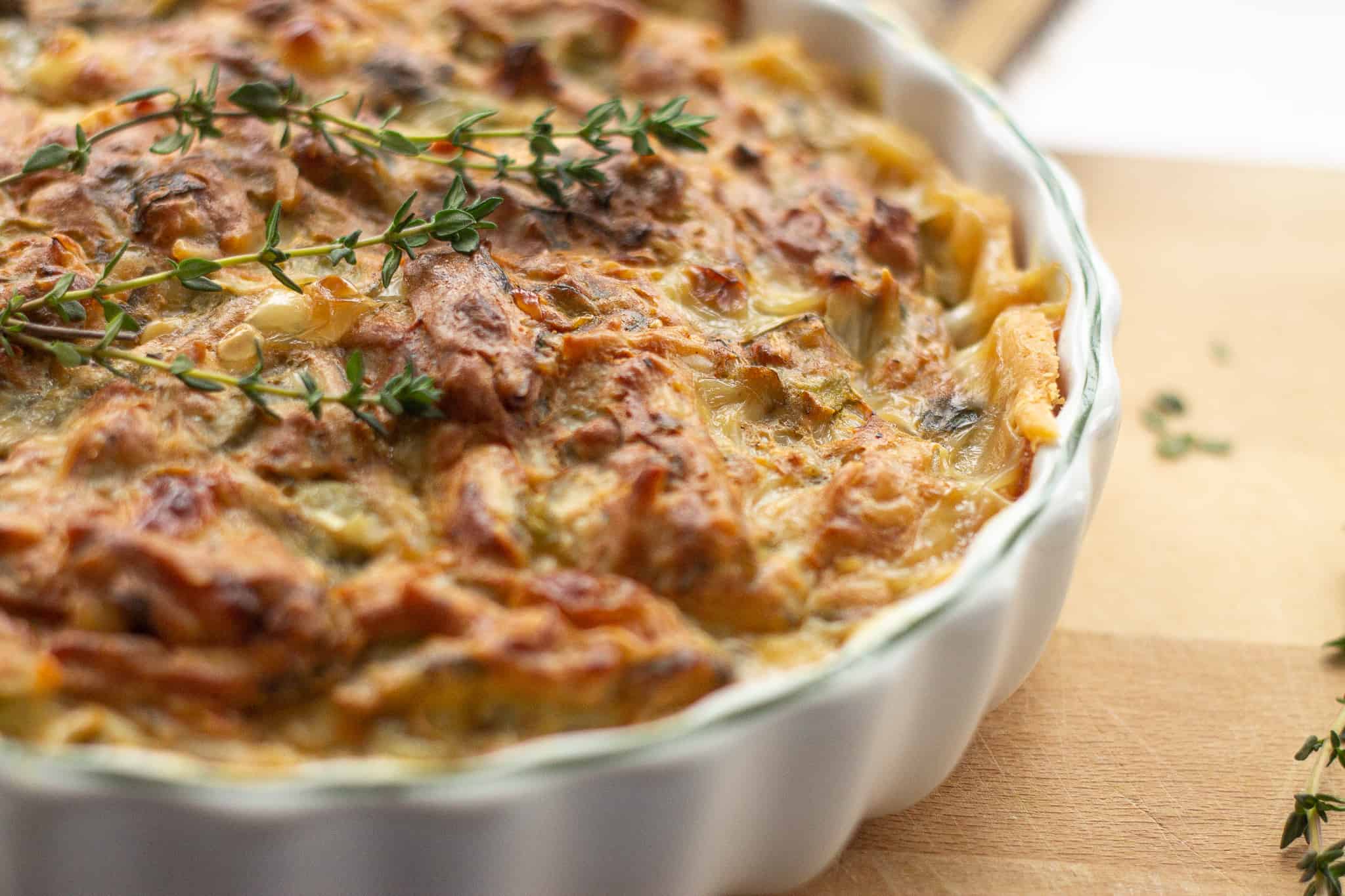 I don't want to preach to you about the health benefits of a plant-based diet. If you've bothered to read this far, you're probably already aware of them. Nor do we want to encourage you to eat healthily or unhealthily. I cook for pleasure.
Don't feel like you have to immediately rush out and buy one of everything straight away. Likewise, don't be put off by the cost of some of the items. Once you have them in your store cupboard or fridge, you will have them for ages. It's best to become plant based slowly, and integrate different foods into your diet. Some may taste a lot different, others you won't really notice any difference at all. It will be a transition, but an enjoyable one. Don't feel bad if you have the odd wobble and sneak a piece of cheese or a burger. It happens. We are all human, we have feelings and needs, and sometimes we have to fulfil them. But it will get easier!
Click here for my guide to vegan food and drinks in UK branches of Costa Coffee.
And if you want to know more about vegan baking, give my guide to essential vegan baking ingredients a read!