Easy and Quick Vegan Cream Cheese Icing
A quick and easy recipe for vegan cream cheese icing – essential for any self-respecting Carrot Cake!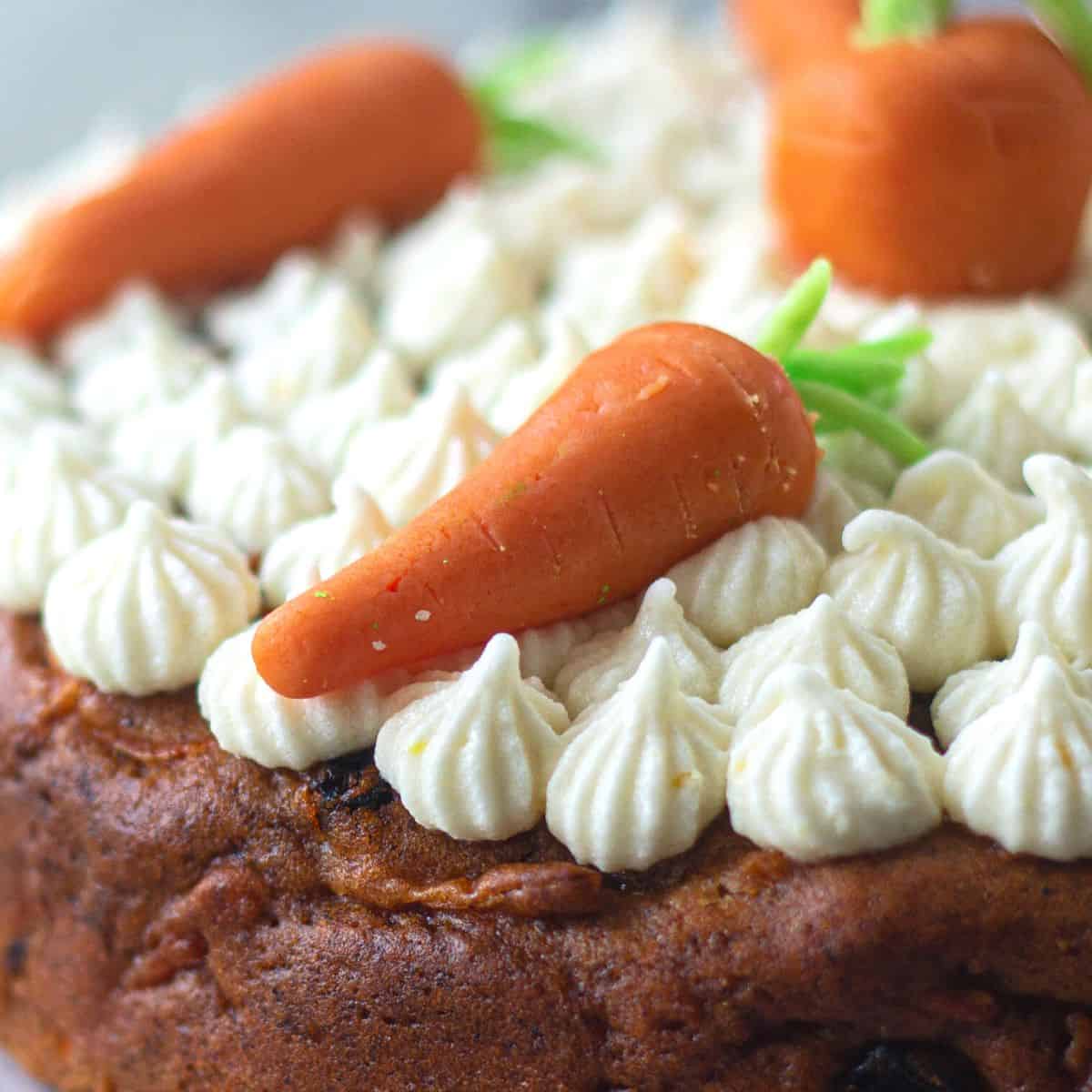 Cream cheese icing is obligatory for most carrot cakes, and lots of cupcakes too. It has a unique tang that makes it slightly less sweet than regular buttercream and works really well with fruit-based cakes, as well as chocolate.
This version uses Philadelphia's plant-based almond and oat cream cheese which I find works really well. It doesn't quite have that unctuous creaminess of dairy Philadelphia, but once you've whipped it up with some vegan butter, icing sugar and added some lemon zest, it's pretty near perfect!
This recipe makes enough to cover the top of 2 x 7, 8 or 9″ cakes. It will also give you enough to top and fill a 7, 8 or 9″ cake. If you need to completely ice the cake, sides, top, middle, I recommend doubling this batch.
Ingredients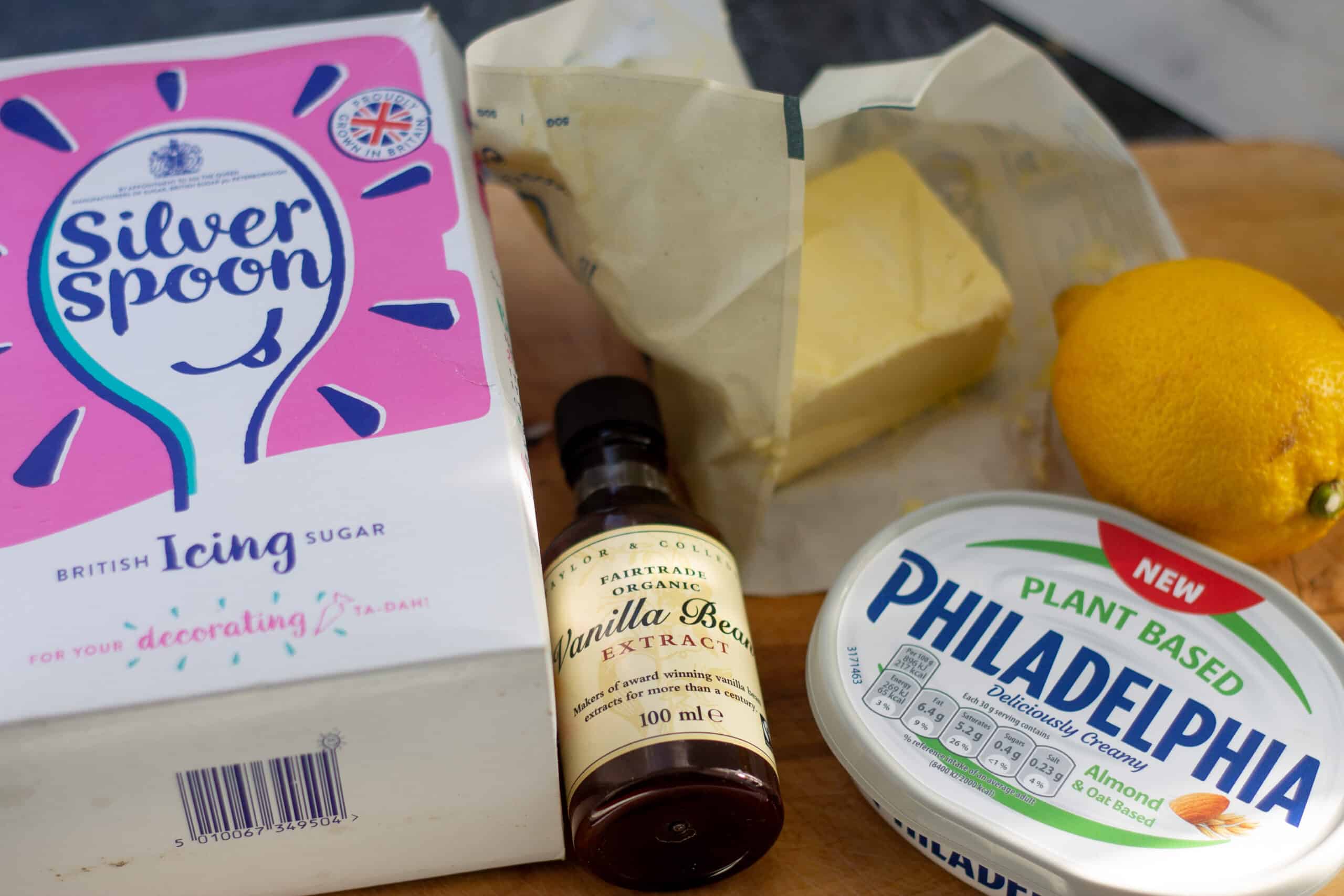 vegan cream cheese
vegan butter
icing sugar
lemon zest
Instructions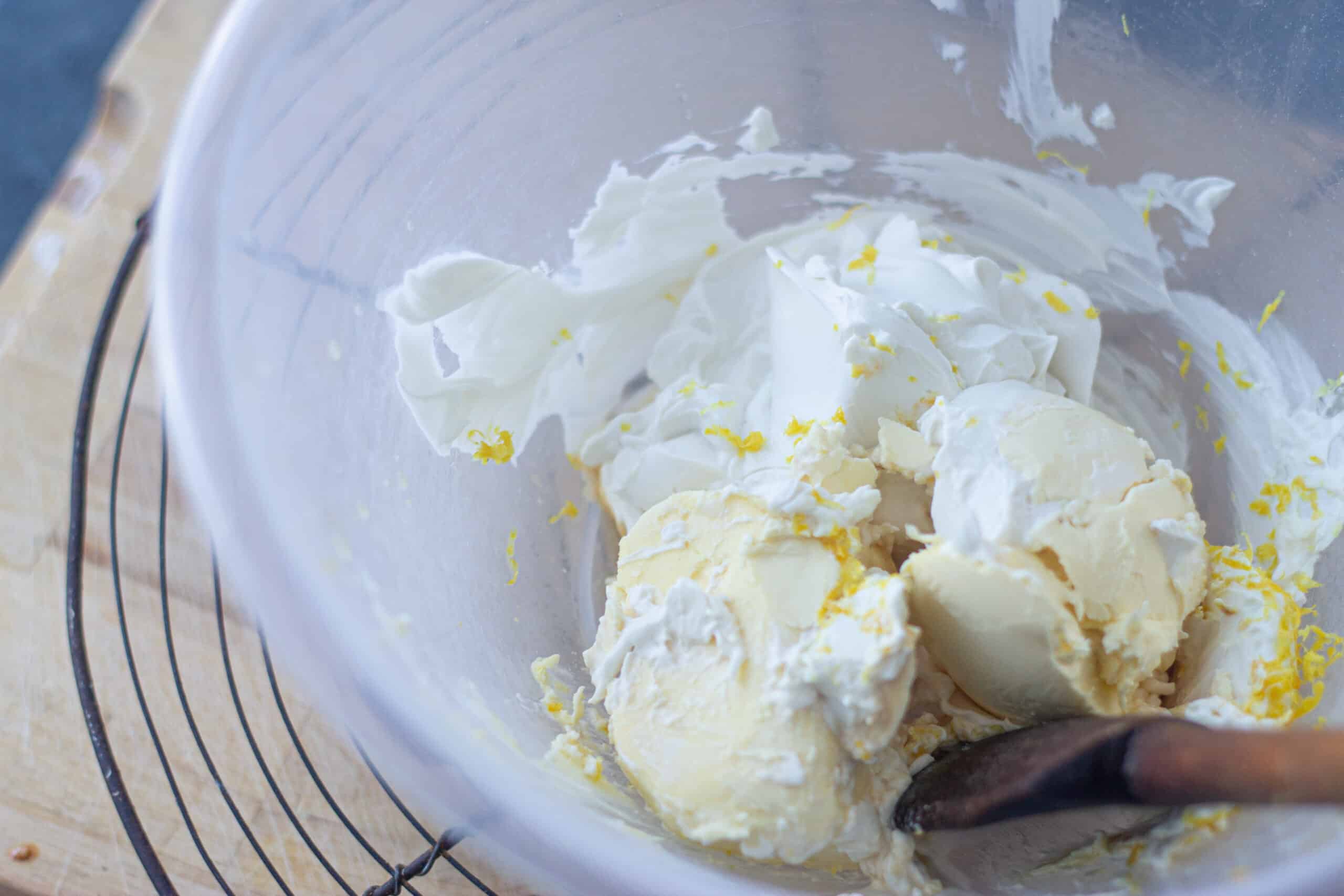 Beat together the cream cheese, soft butter, lemon zest and vanilla extract until creamy
Sift the icing sugar into the butter/cream cheese mixture and gently fold in to avoid clouds of icing sugar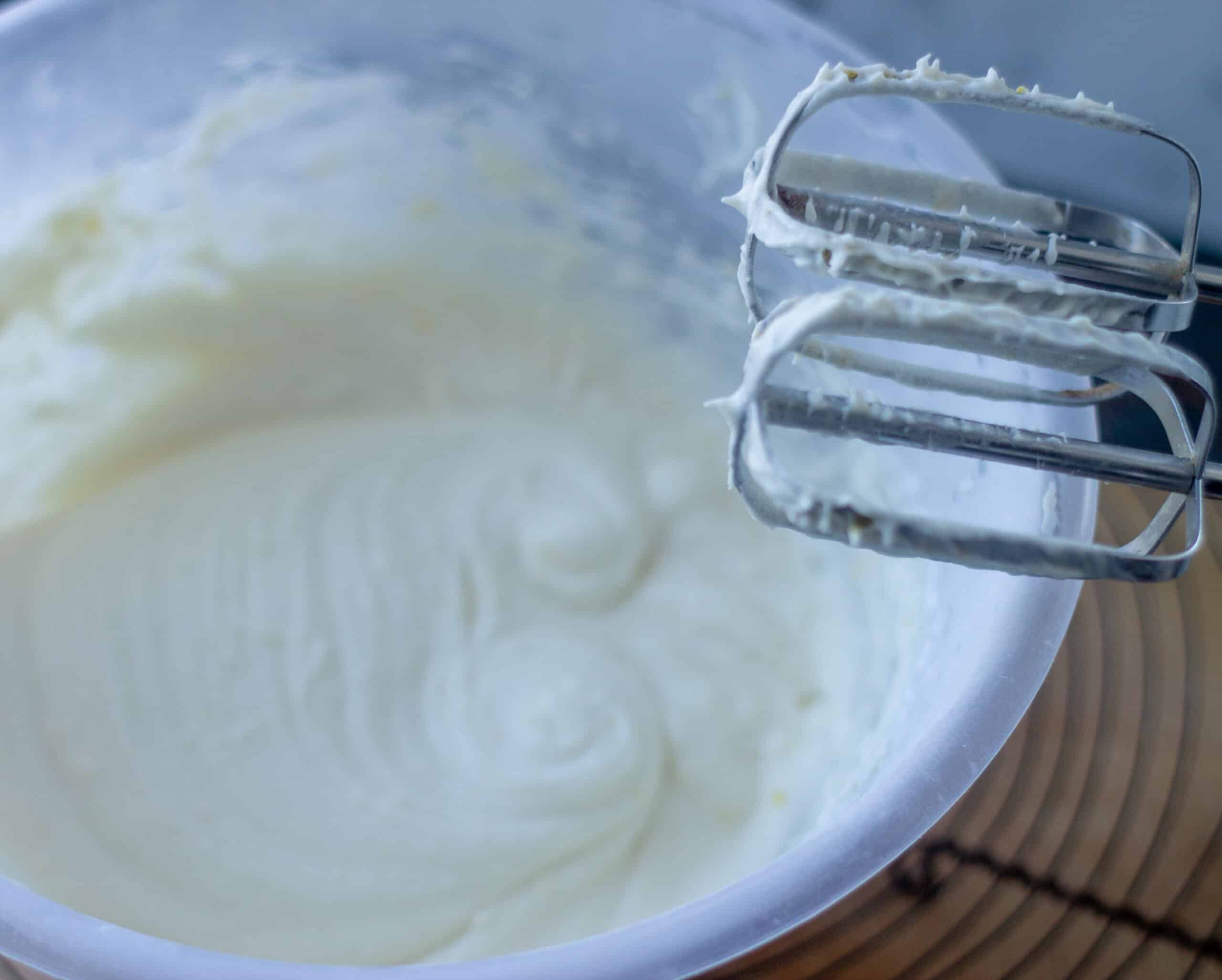 Now using an electric whisk, beat the icing until it is thick and creamy and holds peaks. Add more icing sugar if you need a thicker, pipeable icing.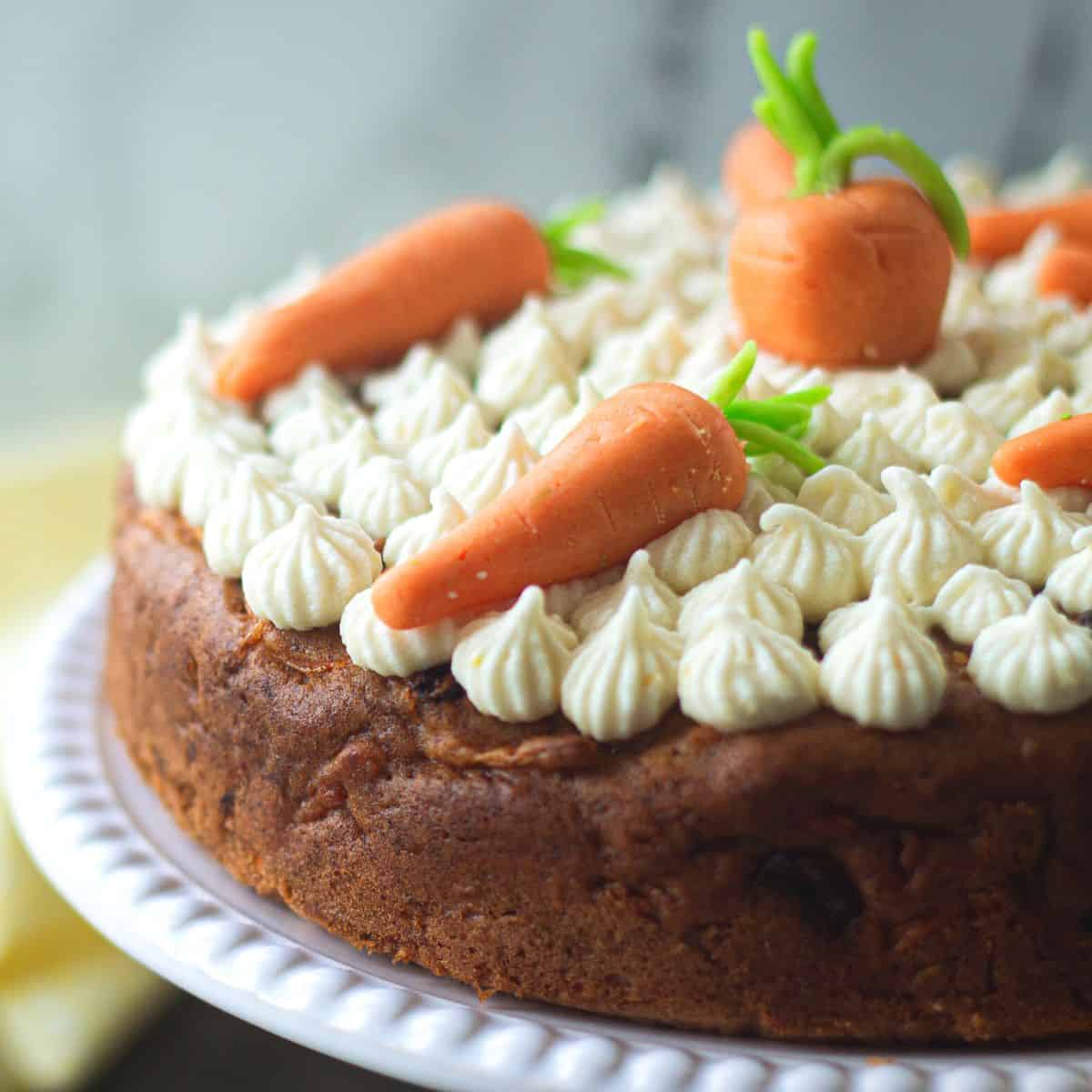 Place in a piping bag and pipe onto your cake or just use a spatula.
Hint: if you don't have a hands free mixer, I find it is better to mix the icing sugar in by hand before going in with the electric beaters. It really is tedious having to wipe down surfaces covered in a fine icing sugar coating because the electric beaters just send it everywhere!
Storage
This vegan cream cheese icing will be good for 2-3 days in the fridge before you need to use it.
You can freeze leftover vegan cream cheese icing by placing it in an airtight container and popping in the freezer. Defrost in the fridge before using.
Top tip
If you prefer an icing you can just slather onto your cake, you can use less icing sugar. The stiffer you need the icing to be, the more icing sugar you will need to add until you reach your desired consistency.
I recommend a cup and half of icing sugar at a minimum to avoid an icing that's sloppy and will just run down the cake.
Pairing
These are my favorite dishes to serve with [this recipe]:
Vegan Cream Cheese Icing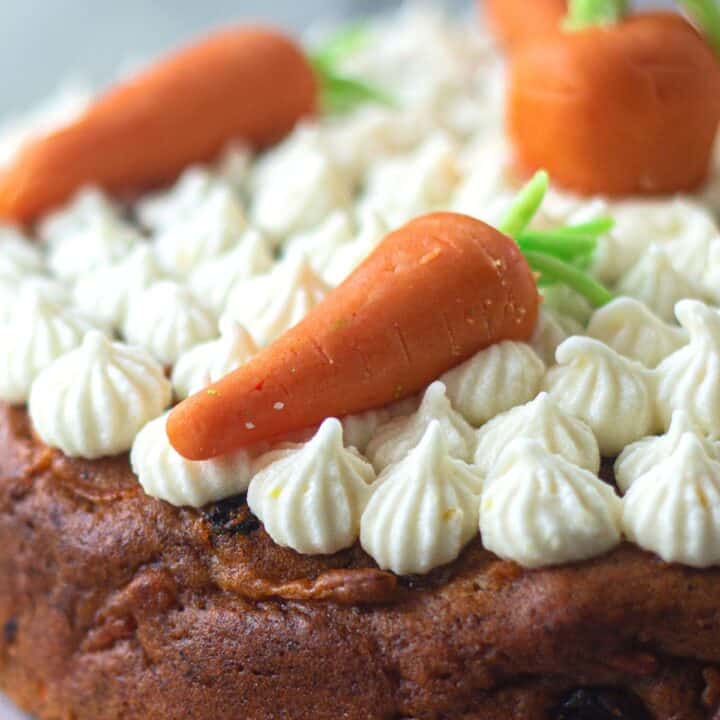 This makes enough to frost the top of 2 x 9" cakes, or the entirety of a whole 9" cake
Ingredients
150

g

Cream Cheese

vegan, I use Philadelphia Plant-Based

90

g

Butter

vegan, softened

2.5

cups

Icing Sugar

sifted

1

tsp

Vanilla Extract

Lemon

zest only
Instructions
Beat the cream cheeze and butter until smooth.

Beat in the vanilla extract and lemon zest.

Sieve the icing sugar into the mixture and beat until smooth and lump free.
Nutrition Facts
Vegan Cream Cheese Icing
Amount per Serving
% Daily Value*
* Percent Daily Values are based on a 2000 calorie diet.