Delicious Vegan Pasta, Cannellini Bean and Chick Pea Soup
A deliciously nutritious and low-fat all-in-one soup – perfect for mid-week supper or a dinner party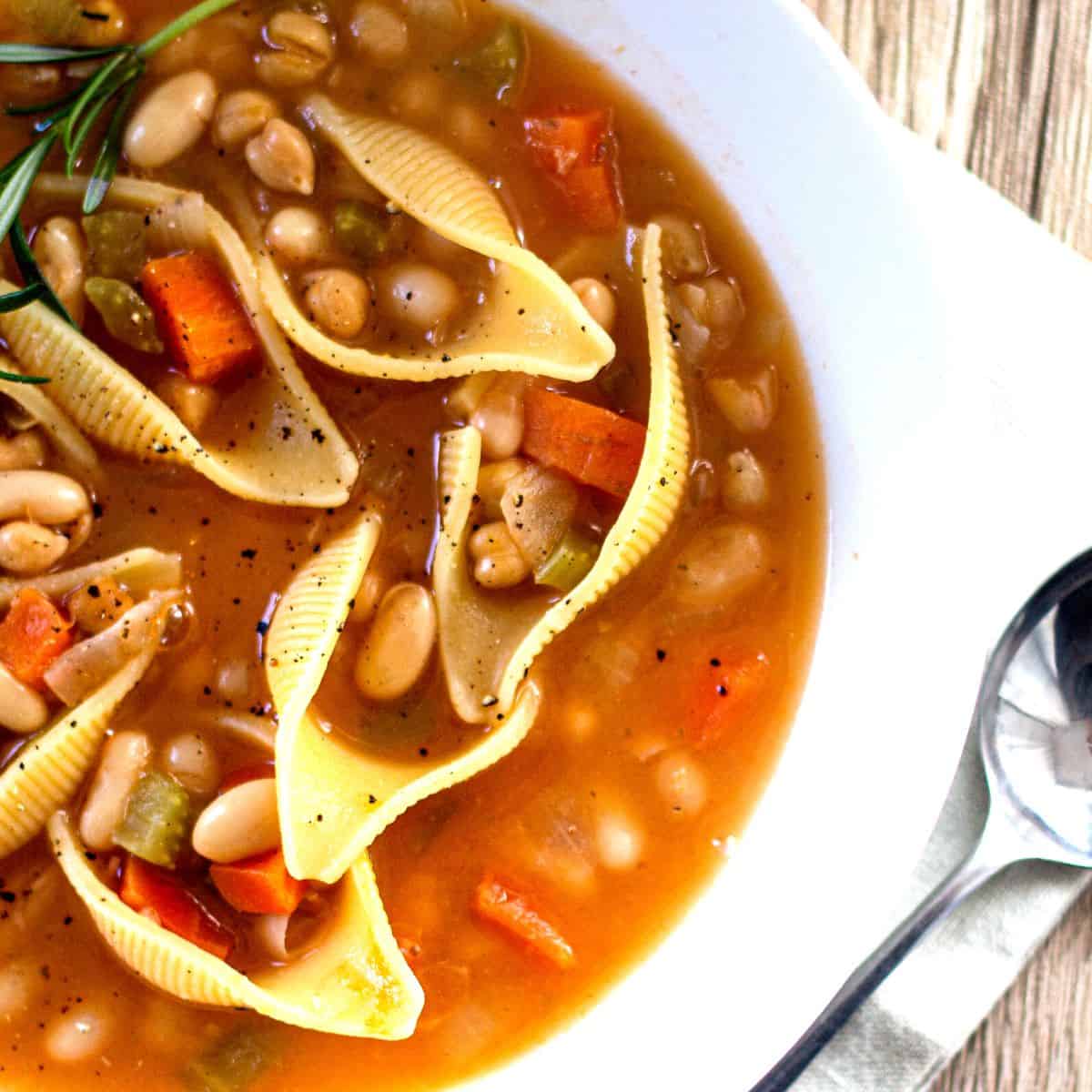 You will fall in love at first bite with this hearty, healthy, filling soup, full of flavour and texture.
For other hearty, bolstering yet healthy vegan soups, you might also like:
Regular readers of my newsletter might have read recently that I was diagnosed with high-cholesterol and am pre-diabetic. For those who know me, this is probably not a surprise because I have the world's sweetest tooth and I do enjoy junk food.
However, I am trying to make some radical and permanent changes, not just because my blood work came back with some rather unfortunate results, but because I'm starting to feel heavy and sluggish, tired and grumpy.
For me, one of the quickest and most satisfying ways to get healthy is to make a variety of different soups, and you will find lots on this website.
I particularly like hearty soups with lots of chopped veggies and beans, and this one is a particular favourite. Filling without being heavy and there's no need for additional bread on the side (but I won't tell), this vegan soup is packed full of nutrients and will keep you full for ages.
Ingredients
vegetables: onion, garlic, celery, carrot
pulses: chick peas and cannellini beans
pasta – I like to use large shells, but you could use normal size ones too
Instructions
Sauté the onion, garlic, celery and carrot in a little olive oil until starting to go tender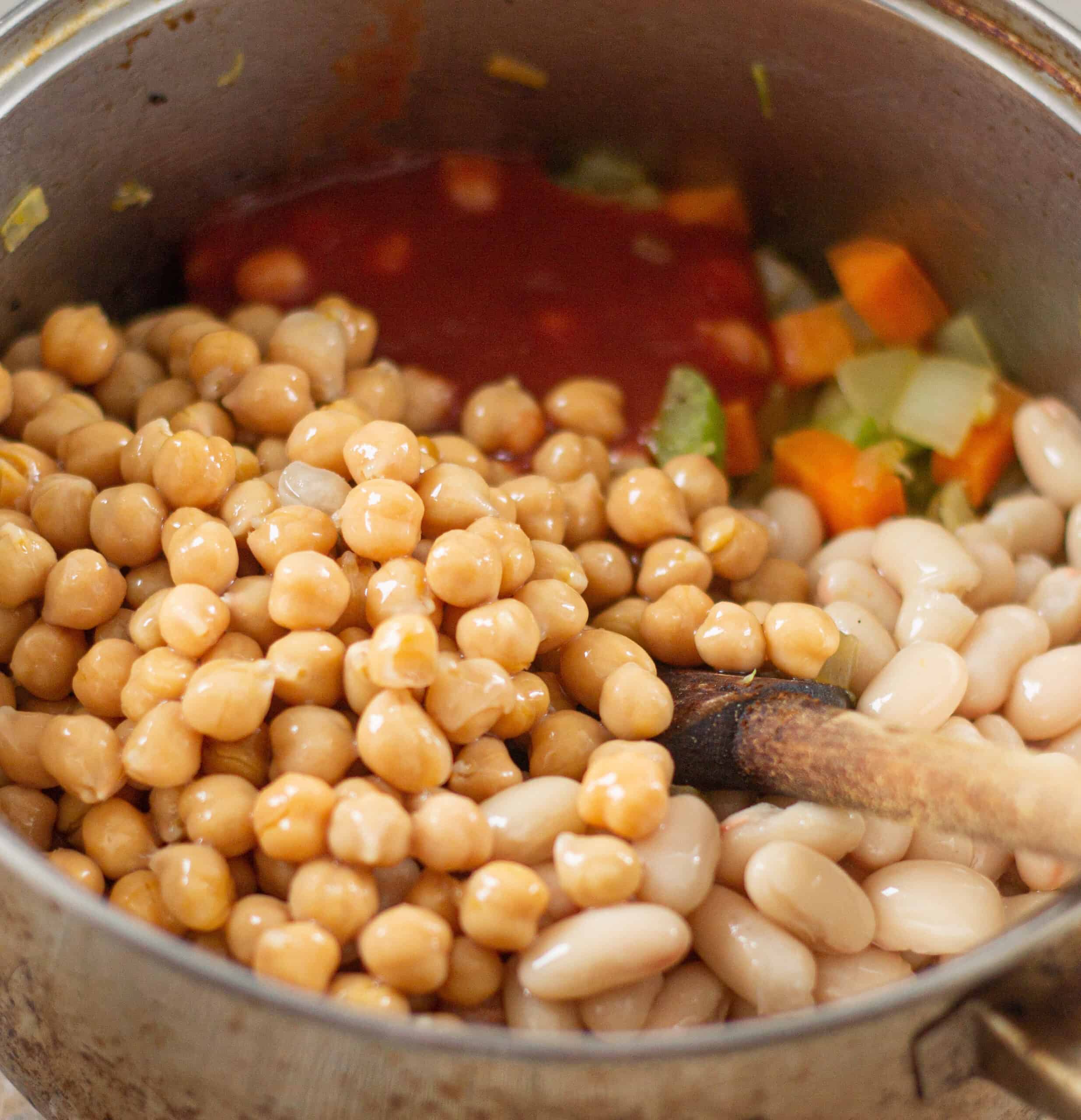 Add the chickpeas, beans and passata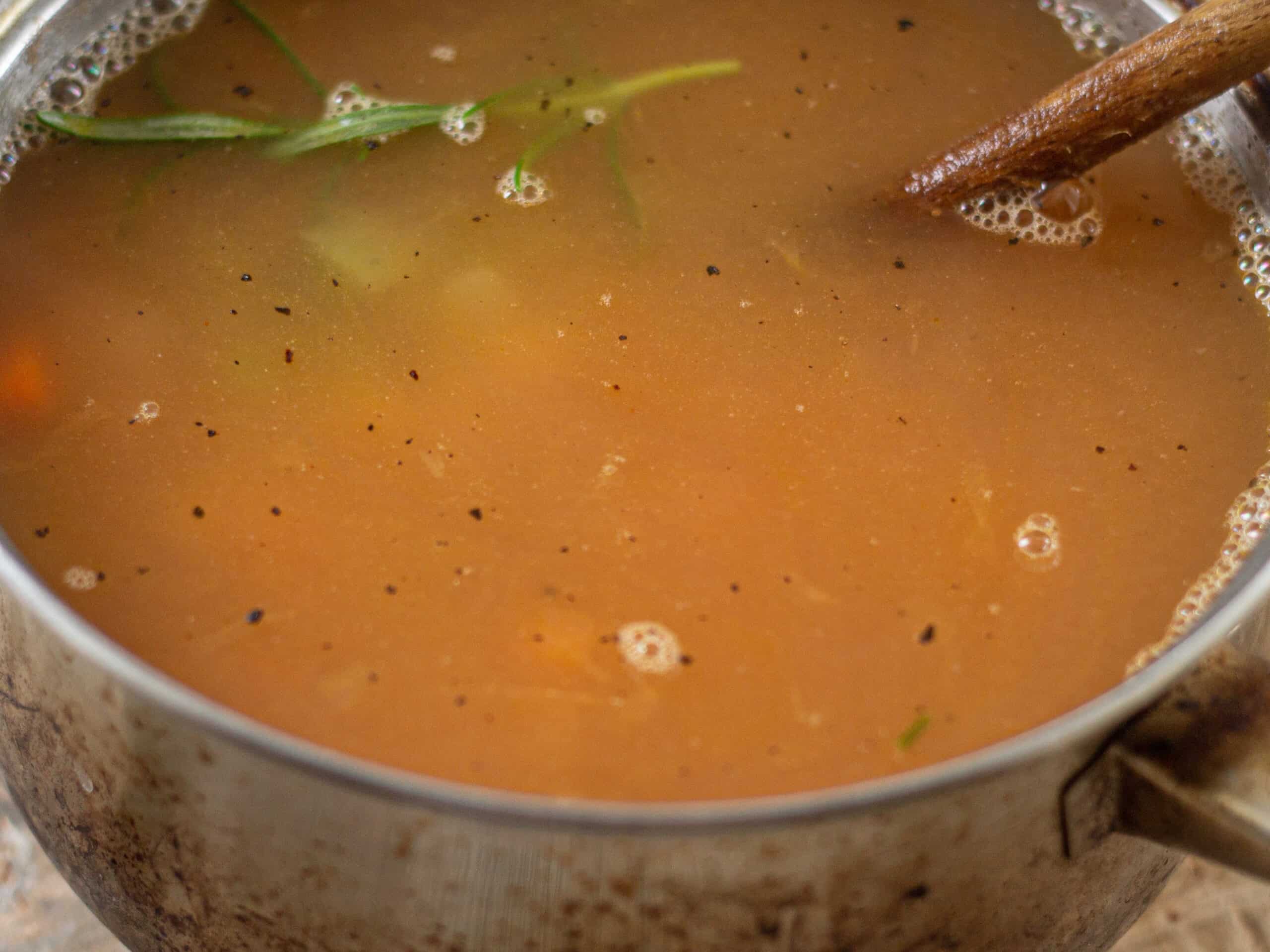 Now add the stock and the rosemary. Cover and simmer gently for at least 30 minutes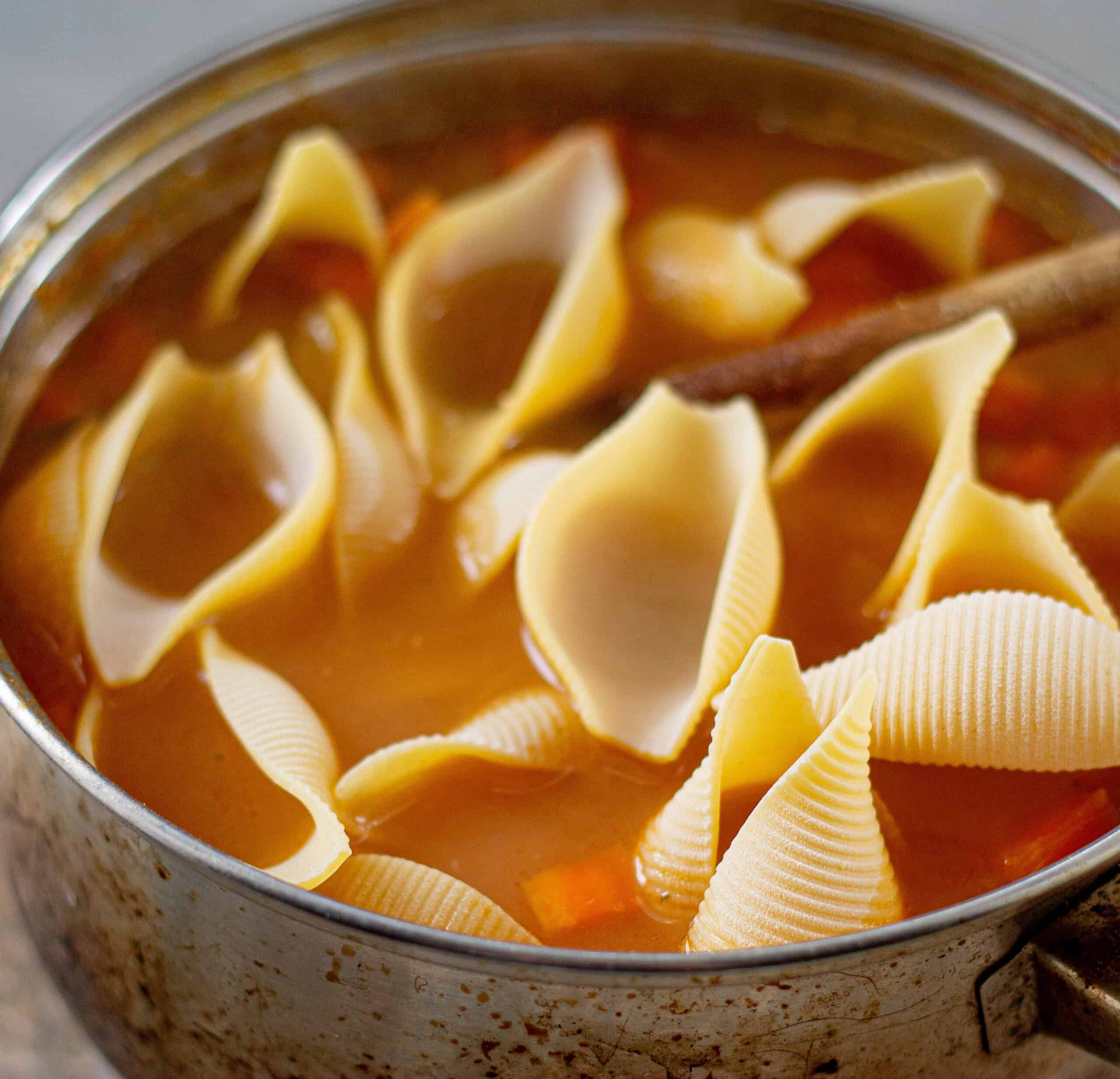 Add the pasta, mix gently and simmer until the pasta is just tender.
Substitutions
Pulses – use whatever canned beans you have in the house, if you don't have cannellini or chick peas
Veggies – you could add some chopped courgette/zucchini to this soup
Storage
You can store this soup, cooled, in an airtight container in the fridge for up to 3 days.
You can freeze this soup once cool in a freezer-proof container for up to 3 months.
Top tip
I think this soup tastes better once it has cooled and been reheated. If you plan on prepping ahead, I recommend that you make the soup up to pasta stage but don't add the pasta. Add this when you reheat the next day. Pasta tends to absorb a lot of liquid even when cool, and could go a bit mushy!
Related
Looking for other recipes like this? Try these:
Cannellini Bean, Chick Pea and Pasta Soup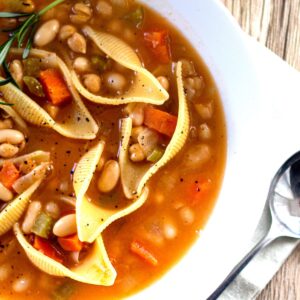 Ingredients
1

tbsp

Olive oil

1

Onion

medium, peeled and finely diced

3

Garlic

cloves, peeled and finely chopped

2

Celery

sticks, finely diced

1

Carrot

peeled and finely diced

1

Rosemary

sprig

400

g

Cannellini Beans

can, drained

400

g

Chick peas

can, drained

250

ml

Passata

800

ml

Vegetable stock

200

g

Conchiglioni

large pasta shells

Seasoning to taste
Instructions
Gently sauté the onion, garlic, celery and carrot in the olive oil until soft

Add the drained beans and chick peas, and passata. Gently mix and cook for a couple of minutes.

Add the rosemary and stock. Bring to a boil, then turn down to a very gentle simmer. Cover and let simmer for half an hour.

Add the pasta and turn the soup up to a gentle boil. Cook until the pasta is tender.
Nutrition Facts
Cannellini Bean, Chick Pea and Pasta Soup
Amount per Serving
% Daily Value*
* Percent Daily Values are based on a 2000 calorie diet.